Sometimes you need some higher volume when we do group chats, like all people surrounded on a table, with phone kept in the middle and you kept the phone on loudspeaker, but found that not everyone is able to hear other person voice properly or you're a bachelor and don't have a dedicated speaker in room for listening to music, then SoundWave SW50 Bluetooth Speaker is the perfect solution for you. This is quiet a handy gadget and helps you out in various situations. I use it all the time as my Google Nexus 7 accessory and like to convert a bachelor's room as a party room without any dedicated music system and this works great.
Soundwave SW50 Bluetooth Speaker Review
Build quality of the device is nice and you won't feel any cheap plasticity after picking it in hands. Although the device (as shown) is of white color (black variant is also available), it tend to attract dirt but thanks to the sloppy plastic, the dirt gets wiped off easily. There is a open grill given at top which also tend to accumulate dirt (can be cleaned easily because of open grill) with a red colored speaker dome in center which looks smart on it. However, if it had a mesh on top, it could have looked better without the dirt accumulation issue.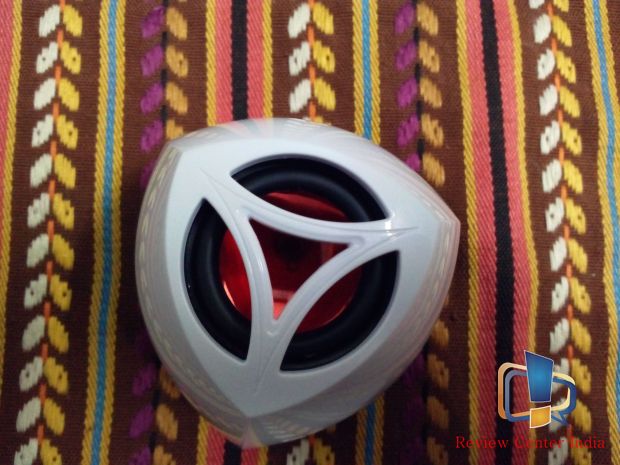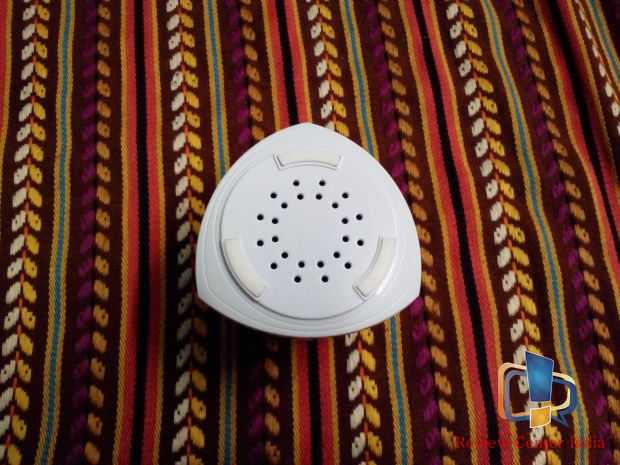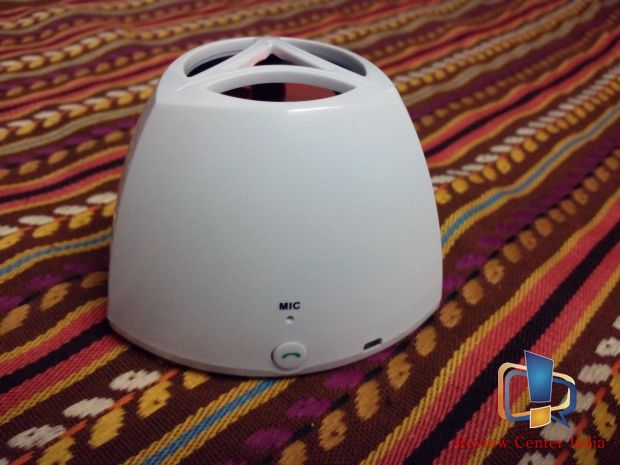 There is a small button given on one side of the speaker which allows you to pick and cut calls on a single tap. This is the only button which shall help you connecting the speaker to your device i.e. smartphone, tablet or laptop. All you need to press the button continuously for few seconds, the LED given nearby to the button will start blinking in red and blue color with a confirmation tone. That is the time, you can connect your device to the speaker. On android and iOS devices, you'll get the option to connect it for phone and media both or either of them. I have not tested it yet with any other operating system, so will not comment on that. Also, iOS devices shows battery level indicator too of the speaker.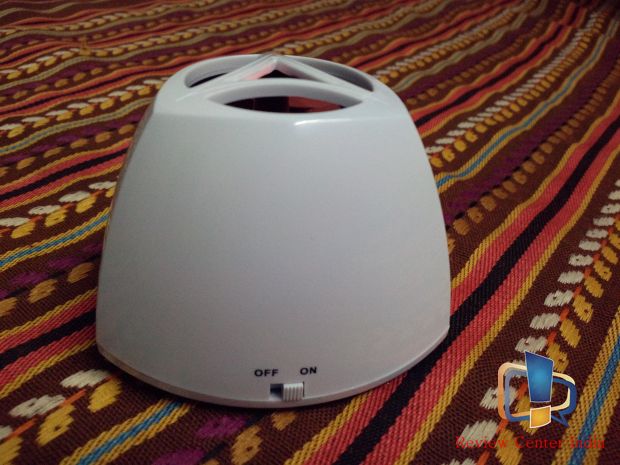 On another side of device, there is a toggle button is given to swtich OFF and ON the speaker. And then on the 3rd side, there is a miniUSB port given to charge it. There is not any USB charger given along with the speaker in box-contents, but a miniUSB cable is given, so you'll need to charge it using your laptop or desktop or if you have any external USB charger, you're good to go. Also, since this is a Bluetooth speaker, you cannot play music from your desktop via connecting with miniUSB.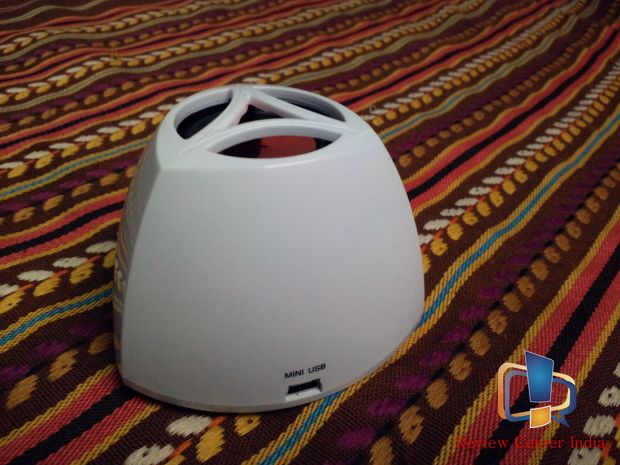 Charging time of the speaker is nearly 2 hours and after a full charge, it offers a talk time upto 12 hours (rated) and music playback upto 6 hours (rated). When i tested the device with full usage, it performed at par with the rated terms for music playback and talk time both. Standby time of the speaker is 400 hours which is really commendable.
Music Quality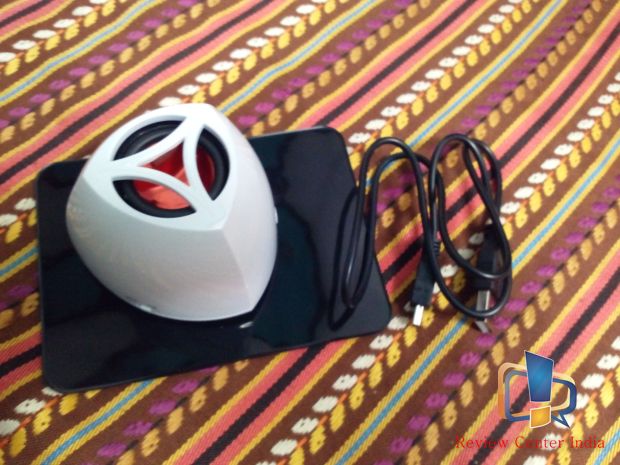 Talking of the music quality, the speaker performed out of surprise very well and is really commendable for a small single speaker to give  such great music quality output. There are small vents given at the bottom of the speaker which allows the audio to spread uniformly all over the surroundings and the overall audio quality is quiet crisp. However the speaker struggle a bit at high volumes but can manage to deliver decent bass levels if you keep a check at the volume level accordingly as per song quality. And, if comparing to other speakers in similar price range, this device has managed to get a higher rating from us for his exceptional higher quality music output in such a small package. Also, the audio quality during calls is superb and you'll not have any issue understanding other side voice.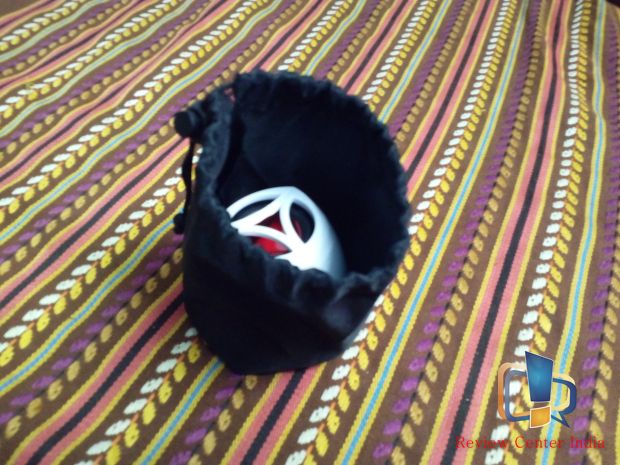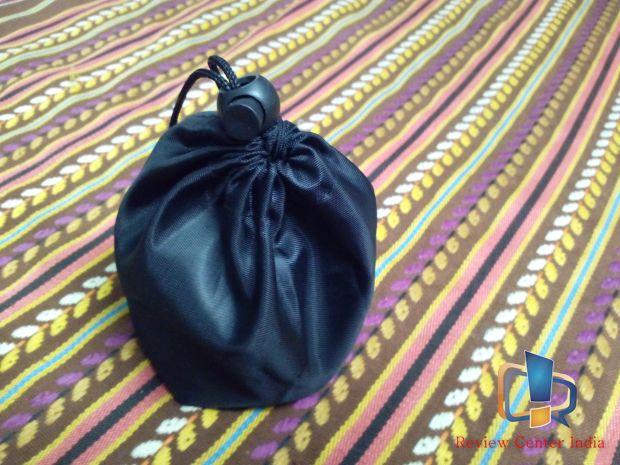 Some Important Tips:
Keep the speaker on the mat given along with the box. The mat has an light adhesive layer on it, which sticks the speaker to it and absorbs its vibration. If you shall keep it without mat, it will keep sliding from its position slowly-2 from its initial position.
For rejecting an incoming call via speaker, press and hold the Calling button for 3 seconds continuously.
While pairing the speaker with some device, if it asks for password, enter "0000" without quotes.
To redial last no., press and hold the calling button while the speaker is in standby mode.
Final Verdict
At the price range of £27, SoundWave SW50 Bluetooth Speaker is a no brainier buy if you're looking for a good quality speaker with great music output at an exceptional lower prices. Although there are many speakers available in the market, but music quality of this speaker makes it better than its other competitors.