The Nokia C32 is a new budget smartphone from Nokia that offers a good balance of features and performance. It has a large 6.52-inch HD+ display, a 50MP triple-lens rear camera, and a 5000mAh battery that should last for two days on a single charge. It is powered by an octa-core processor with 4+3GB of RAM and runs on Android 13. The Nokia C32 is a good option for budget-minded consumers who are looking for a reliable and capable smartphone. It is well-made, has a long-lasting battery, and offers a good range of features.
Nokia C32 Review
Design and Build Quality
The Nokia C32 is a testament to Nokia's commitment to quality, even in the budget segment. The phone comes in various colors, each lending a distinct personality to the device. While not premium, the plastic body feels sturdy and well-built, giving the impression that it can withstand daily wear and tear. The phone's compact form factor and its lightweight design make it easy to handle and carry around. The buttons are thoughtfully placed for easy reach, and their tactile feedback is satisfying.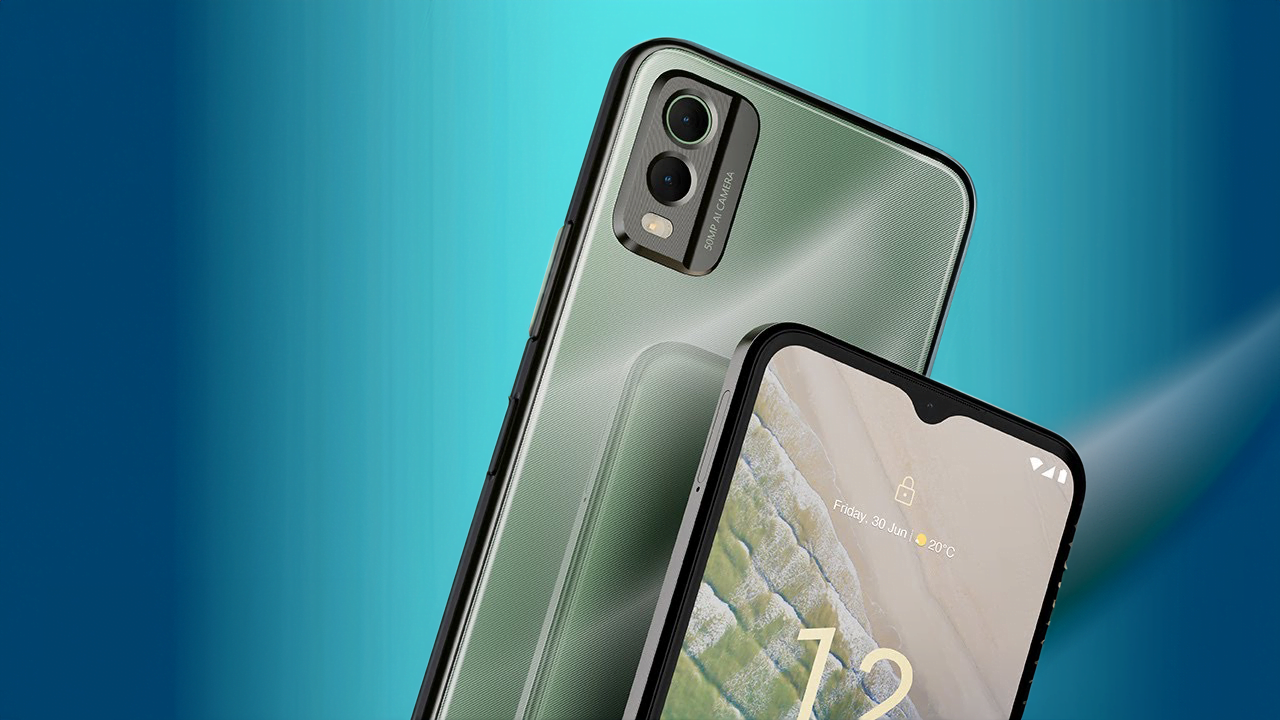 Nokia C32
Display
The Nokia C32 boasts a 6.5-inch HD+ IPS LCD display. With a resolution of 720 x 1600 pixels, the screen provides decent sharpness for everyday tasks like browsing and media consumption. The panel offers satisfactory brightness levels, making it usable even in outdoor conditions. Color reproduction is fairly accurate, providing a pleasant viewing experience. The touchscreen is responsive, registering inputs accurately and without delay. The viewing angles are wide, ensuring the screen remains visible even when viewed from the side.
Performance
Powered by an octa-core processor with 4GB of RAM and an additional Virtual 3GB RAM, the Nokia C32 delivers smooth performance for the most part. Whether browsing the web, checking social media, or using apps, the phone handles tasks efficiently. There's no noticeable lag or stutter during regular use, which is impressive for a phone in this price range. While it's not designed for heavy gaming, casual games run smoothly without any major hiccups. The phone manages its heat well, with no significant heating issues, even during prolonged use.
Operating System and User Interface
The Nokia C32 smartphone runs on the Android 13 operating system with a near-stock interface that is free from clutter, ads, and bloatware. This means that the user interface is clean and easy to navigate, providing a smooth and enjoyable user experience.
The near-stock interface of the Nokia C32 provides a user experience that is close to what Google intended with the Android operating system. This means that there are no unnecessary pre-installed apps or customizations that can slow down the phone or make it difficult to use. Instead, users have access to the core Android features and can customize their phones to their liking by installing the apps they need.
Camera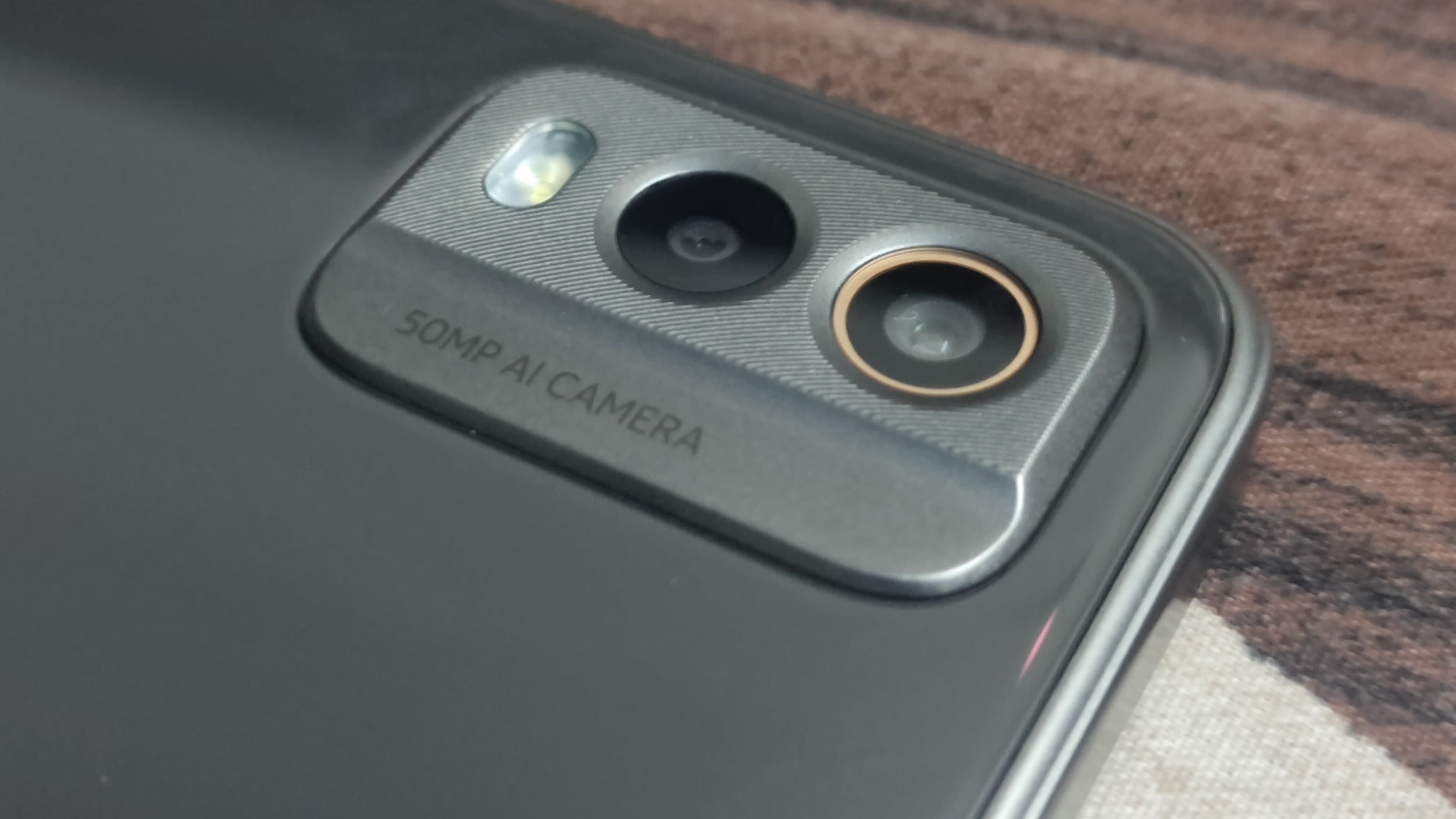 The camera setup on the Nokia C32 includes a 50MP main sensor and a 2MP macro sensor. In well-lit conditions, the main camera captures decently detailed and vibrant photos. The depth sensor aids in taking portrait shots with a pleasing bokeh effect. However, the camera's performance in low light is average, with images showing noticeable noise and loss of detail. The camera software is straightforward and easy to use, with features like portrait mode adding to the photography experience.
Battery Life
One of the standout features of the Nokia C32 is its 5000mAh battery. The phone can easily last 2-3 days on a single charge, even with moderate to heavy use. This means you can browse, use apps, and watch videos without worrying about running out of battery before the day is over. The phone supports standard charging speeds, taking around 2 hours to charge fully from zero.
Connectivity
The C32 supports 4G connectivity, along with Wi-Fi and Bluetooth. The phone includes a USB-C port for charging and data transfer and retains the 3.5mm headphone jack.
Storage
The phone comes with up to 64GB/128GB of internal storage, allowing it to expand further using a microSD card.
Additional Features
The Nokia C32 has a fingerprint sensor on the side power key, face unlock, and a dedicated Google Assistant button. It also has a built-in FM radio.
Comparison with Competitors
Compared to other phones in the same price range, the Nokia C32 holds its own with a good balance of features and performance. It stands out with its clean software, reliable performance, and long battery life.
Pricing and Availability
The Nokia C32 falls into the affordable price range of Rs 8,999, competing with other budget smartphones in the market. It offers a good balance of features and performance for its price, making it an attractive option for budget-conscious consumers. The phone is available for purchase through various online and offline retailers.
Conclusion and Recommendation
The Nokia C32 is a solid budget smartphone offering good value for money. It's a great choice for those who need a reliable phone for everyday use without spending a lot.
Pros and Cons of the Nokia C32
Pros:
– Good performance for the price
– Long battery life
– Clean and user-friendly software
Cons:
– No fast charging (no one provides that at this price range, though)
– Camera performance could be better in low light