Renowned consumer durable brand LG Electronics today unveiled its new additions to the audio product line, the LG XBOOM series and the LG TONE Fit TF7. These products are set to redefine the way individuals interact with music and sound by combining convenience, dynamic audio, and immersive lighting effects.
The launch of the LG TONE Fit TF7 and XBOOM series, including RNC9, RNC7, and RNC5 models, highlights LG's dedication to superior quality, functionality, and user convenience.
New Age Audio Tech from LG
LG TONE Fit TF7: Your Ideal Workout Companion
The LG TONE Fit TF7 is engineered to offer a superior fit for fitness aficionados, letting users focus solely on their workout without any distractions. The patent-pending skirt shape hook with a freebit design offers an optimized fit and usability for various outdoor activities. The earbuds' design guarantees a secure and comfortable fit, while the innovative Air Circulation Design effectively reduces sweat and heat, making them ideal for strenuous workouts.
In the TONE Fit TF7, durability and hygiene take precedence. With an IP67 rating, these earbuds are resistant to dust, sweat, and rain, empowering users to push their limits irrespective of the weather. The inclusion of Active Noise Cancellation (ANC) technology creates a serene personal space for immersive audio experiences. The hybrid ANC combines feedback and feed-forward techniques, ensuring outstanding sound isolation.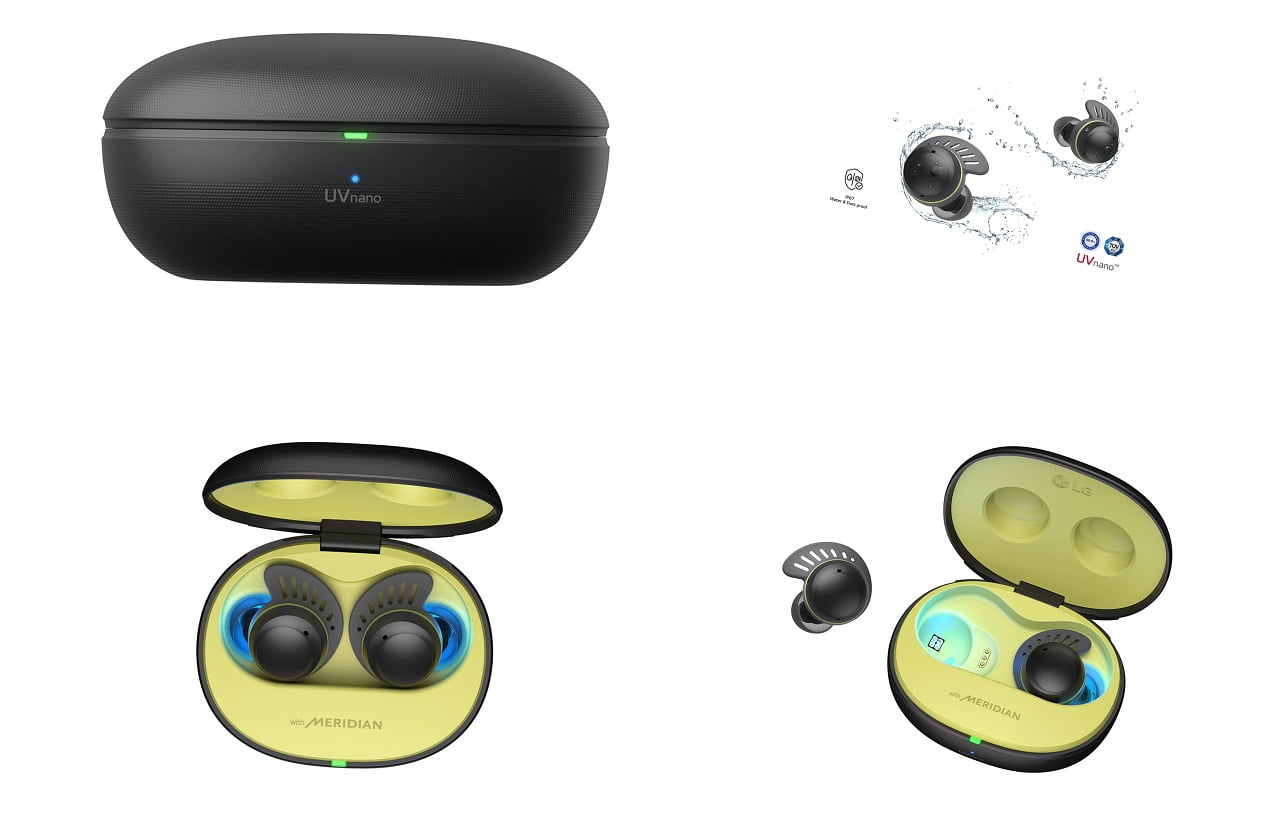 Superior Sound Quality and Safety Measures
Renowned Meridian technology is used in the LG TONE Fit TF7, delivering natural and authentic sound quality. Whether the user is working out or relaxing, the premium LG Meridian Sound provides an audio experience that goes beyond expectations.
User safety and hygiene are paramount to LG. The UVnano technology integrated into the earbuds' cradle actively sanitizes the ear gel surfaces, creating a more hygienic listening experience. The TF7 model also introduces medical-grade silicone ear gels, enhancing user comfort and hygiene.
With its wireless capabilities, the LG TONE Fit TF7 allows users to enjoy audio content even in places where wireless connections are unsupported, like gyms, through its plug-and-play feature. The TF7 model offers a multi-point, multi-pairing option and supports Google Fast Pair and MS Swift Pair for seamless connectivity. Voice command compatibility with Google and Siri provides convenient hands-free control.
Power-packed XBOOM Range from LG Electronics
In sync with the LG TONE Fit TF7, LG Electronics is also introducing an XBOOM range of robust and feature-rich audio systems, including the RNC9, RNC7, and RNC5.
The RNC9 is loaded with Double Super Bass Boost, Bass Blast, and X-Shiny Woofer, delivering potent and rich bass sound without distortion. With maximum connectivity options, including 2 USB ports, Bluetooth, and FM radio, this audio system presents boundless entertainment possibilities. For home parties, it features stunning party strobe lighting, multi-color lighting effects, and DJ features all in DJ App (iOS/Android). The RNC9 also offers karaoke functionalities with a Microphone Input, Guitar Input, Vocal Effect, Voice Canceller, Key Changer, Echo Effect, and Vocal Sound Control.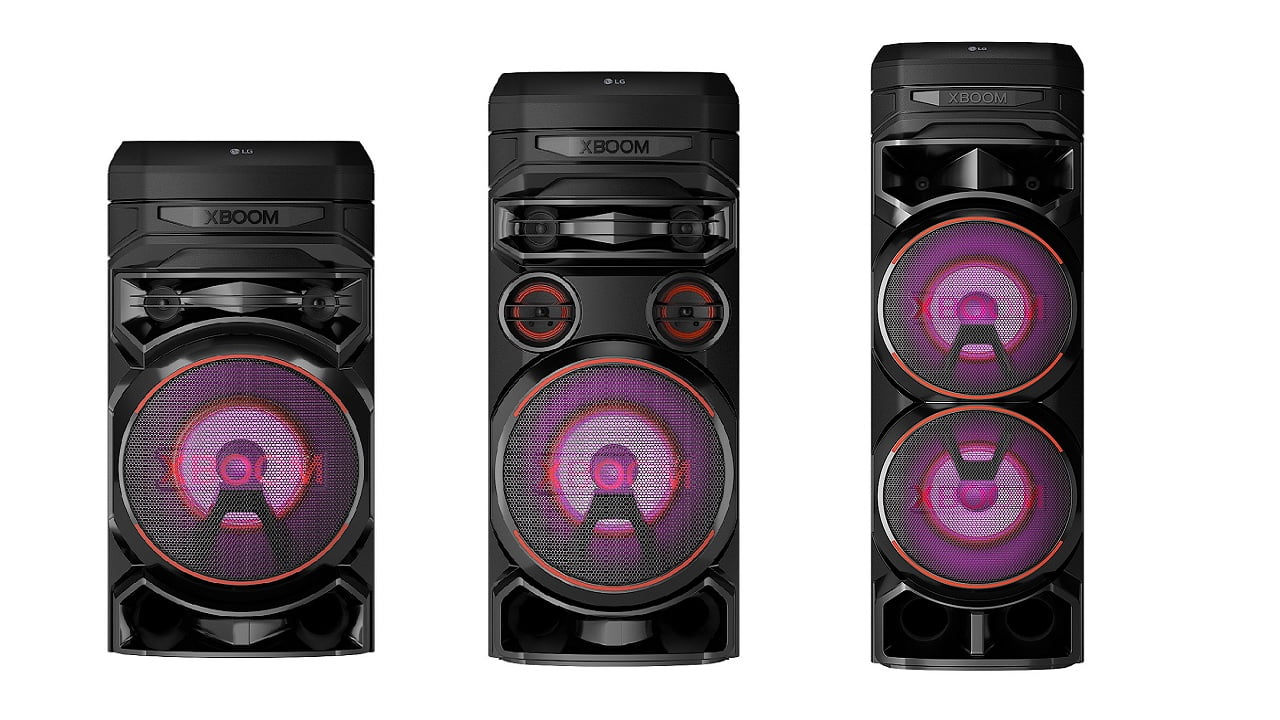 The RNC7 and RNC5 models also offer Super Bass Boost, Bass Blast, and X-Shiny Woofer, ensuring a captivating audio experience. These audio systems provide versatile playability options and convenient connectivity options such as TV connection (Optical / Wireless), phone cradle, wireless party link for multi-product, and LG Bluetooth App.
The RNC5 model offers the impressive Party Strobe feature, a mesmerizing lighting effect that synchronizes with the music, creating an energetic visual experience. Its multi-color lighting capabilities add an extra element of excitement and energy to any event or gathering.
The new LG XBOOM series offers key features that enhance the overall audio experience. With Vocal Sound Control, these systems deliver a potent karaoke performance, ensuring a realistic and immersive vocal sound. The Maximum Connectivity feature allows users to connect and listen to a wide range of entertainment options, thanks to features such as party strobe and Guitar-In.
The LG XBOOM RNC9, RNC7, and RNC5 models will be available at all stores starting from August, with a starting price of Rs.22,000/-. The LG TONE Fit TF7 will also be available for purchase starting in August, with a starting price of Rs.12,500/-.