Hindware, a leader in complete bathroom solutions, offers a diverse range of bathware products enabled with innovative technology and designed with finesse. The brand has been the trendsetter for contemporary water closets, washbasins, faucets, bathtubs, showers, shower enclosures, and vanities. Hindware has managed to win the trust of the customers with its differentiated product offerings, solid quality control, and strong retail network of 340+ brand stores across India.
Now moving on to the latest announcement, the company unveiled a new countertop basin – 'Easy Clean', packed with breakthrough technology that exemplifies automation for hygiene and freshness. Moreover, the brand also announced its new range of Shower Enclosures in the bathware segment.
Hindware Easy Clean – India's First Smart Washbasin With Self-Cleaning Function
For the last few months, the brand has put a planned intention of establishing a trendy and younger version – Hindware 2.0. This is another step towards their focus on bringing fashionable products with the latest tech with the renewed promise of innovation and sustainability.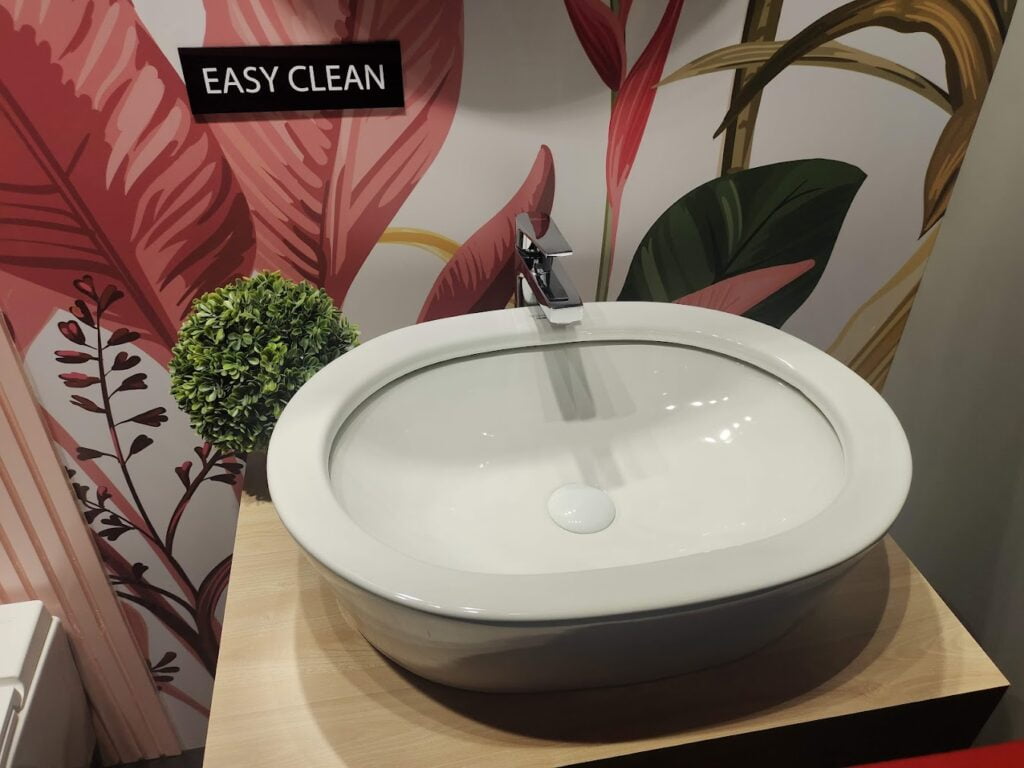 While Hindware has been playing a pivotal role in introducing path-breaking products, like touch-free or tankless water closets, the Easy Clean washbasin is the first step toward the smart bathroom segment. 'Easy Clean', washes the basin automatically after every use; the innovation is focused on performance-led solutions to enable better safety and hygiene in households.
How Does This Work?
It has a battery-operated motor fitted below, which automatically detects when you finish using it, and it starts the cycle of self-cleaning for 10-12 seconds. This feature guarantees not only cleanliness but also hygiene and safety.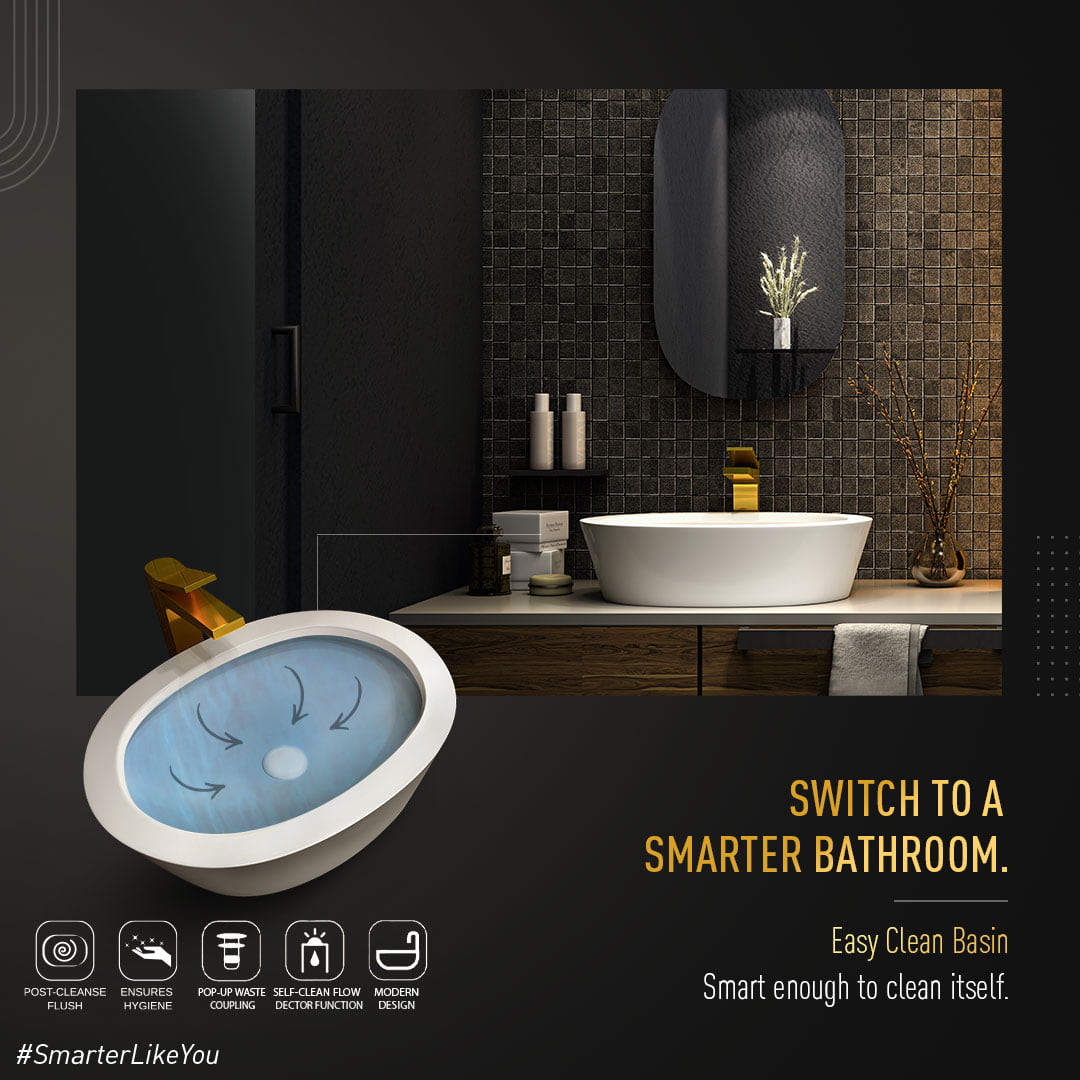 Some of the major advantages of having Easy Clean would be:
Modern tech requires modern design, so this one too is stylish and unique in its category.
Since the consumers are more hygiene conscious now, this product perfectly fits that category.
Except in rare cases, you probably never have to clean/maintain the washbasin again.
It comes with pop-up waste coupling too.
Of course, other than at home, I see this product as a perfect fit for commercial spaces where so many different people use the washbasin; it becomes pretty easy to maintain hygiene in such places.
Why Shower Enclosures?
India is witnessing an increasingly growing market of shower enclosures. Globally, shower enclosures have been in use for decades, and in India, this segment is experiencing traction over the last 2-3 years. There are many benefits of having shower enclosures like: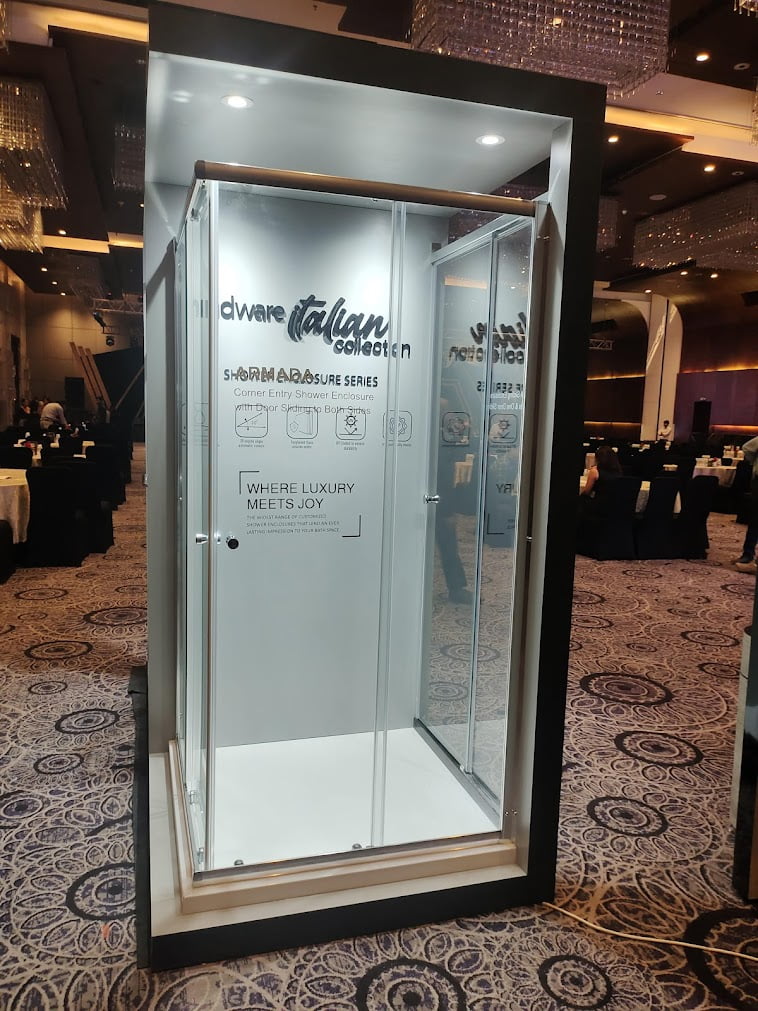 It just changes the way how your bathroom looks. Once a shower enclosure is installed, your bathroom probably would look bigger to you in the same space. A shower enclosure takes very less space to install and adds modern elegance to your bathroom.
Shower enclosures increase the hygiene level since there would be less water sprinkling around in your washroom because of it; hence there's less opportunity for bacterial development and nuisances overrunning your restroom.
There would be low maintenance when compared with shower curtains. Moreover, the shower enclosure would last way longer compared to the former. Sprucing up a shower curtain can be quite a cumbersome task sometimes, while shower enclosures are durable and effortless to clean.
Shower enclosures reduce the chance of building up mold and mildew.
The shower enclosures can be customized to any kind of requirement. They can be of virtually any shape, size, or style. While there are minimal options when using shower rods, shower enclosures can be customized even for an irregular corner of any size or style.
The glasses used in shower enclosures are highly durable. They are built to last for years and are not fragile or prone to breakage. These glasses undergo various processes and treatments to give them extraordinary strength and durable properties. These are resistant to scratches or cracks, and the protective coating on them helps avoid soap and water stains.
You'll feel extremely safe having a shower inside a shower enclosure. It reduces the chances of any slip and fall, especially for the young and older people in the house. There would be no water spillage outside the enclosure; hence less cleaning is required after taking a shower.
Why Hindware Shower Enclosures?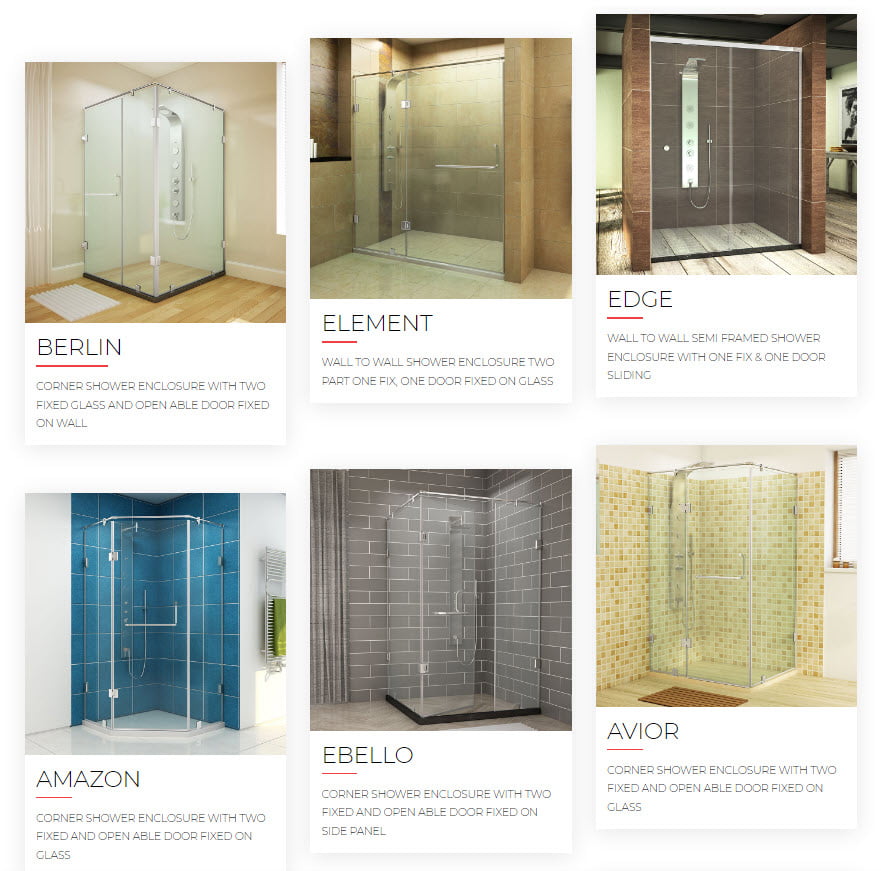 Hindware Italian Collection offers a vast range of modern and sophisticated customized shower enclosures that leave an excellent lasting impression in the bathroom. In this segment, durability, no spillage outside, hygiene, and toughened glass; are some features offered by very few brands. It's just not easy for many to construct the enclosure the right way, which makes it safer and long-lasting. Hindware has taken the product segment very seriously; the shower enclosure portfolio is built with the following: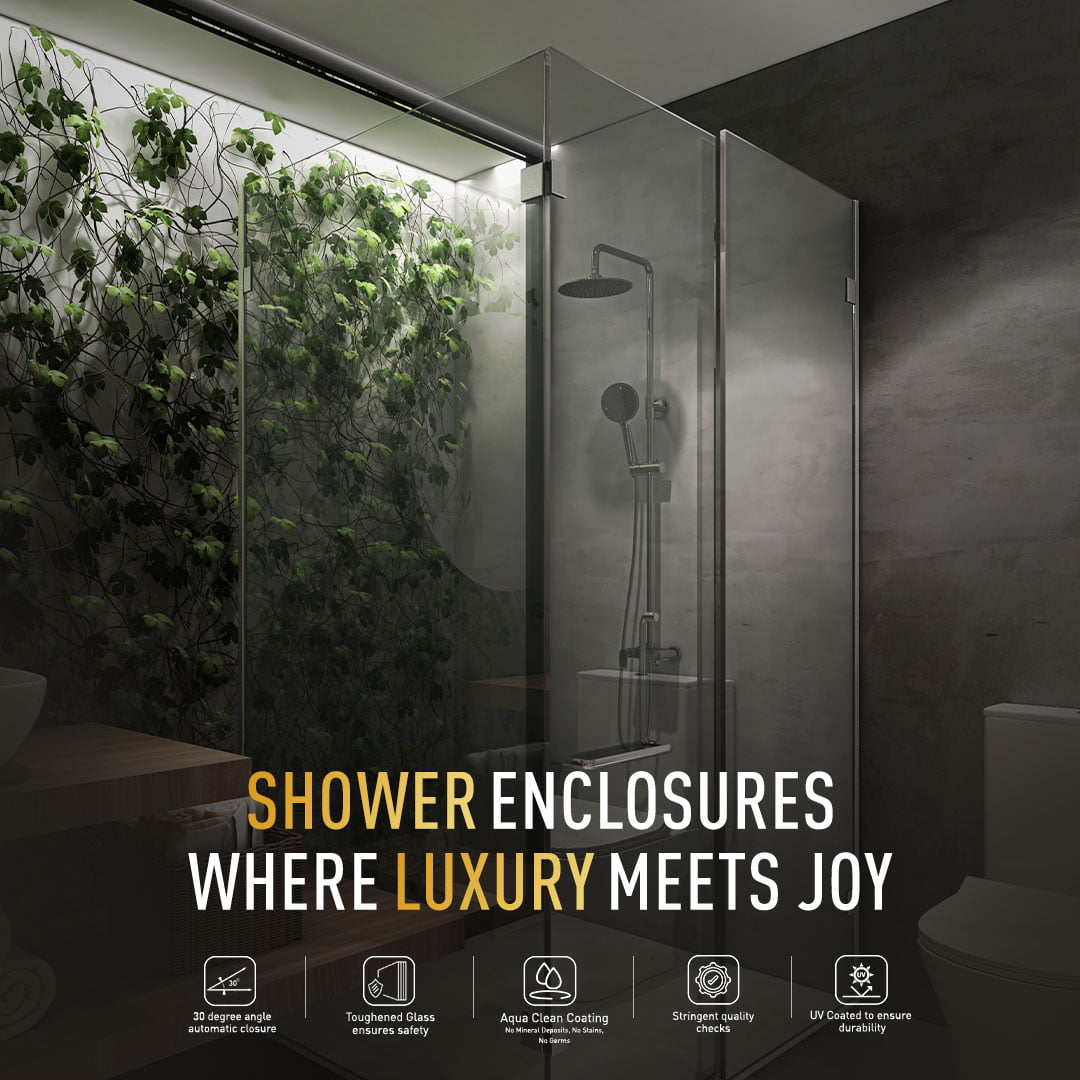 High-quality toughened glass
Hinges made of virgin brass with nickel & chrome plating
Sealing gasket made with virgin and food-grade quality
Meets the specification of EN 14128:2015
Tested for 5 lacs opening/closing cycles
5-Year Unmatched Warranty
The price of Easy Clean is Rs 14,450 (which can vary from state to state, check with the local dealer first), and the pricing of Shower Enclosure depends on the customization needed; however, I can give you an approximate idea of it being around Rs 12,500 onwards.