Alexa to soon get support for Hindi. Today, Amazon has confirmed the same via a press release. So, Amazon is expanding the Alexa Skills Kit with a new Hindi voice model. Till now, since Alexa's arrival in India in 2017, users had been using English and Hinglish to communicate. But now, a new possibility has emerged.
Starting from today, developers can start building Alexa skills for customers in India using the new Hindi voice model on the Alexa Skills Kit (ASK). Developers will soon be able to submit skills for certification. Commercial hardware manufacturers who want to develop Alexa Built-in products for Hindi-speaking customers in India can request early access to the invite-only Alexa Voice Service (AVS) developer preview.
Alexa Skills Kit (ASK) is a collection of self-service APIs and tools that make it fast and easy for developers to create new voice-driven capabilities, or skills, for Alexa. Developers can start building Alexa skills in Hindi, just by selecting Hindi (IN) as the preferred language model in the Alexa Developer Console. Amazon is also providing step by step guides to help developers along with technical documentation.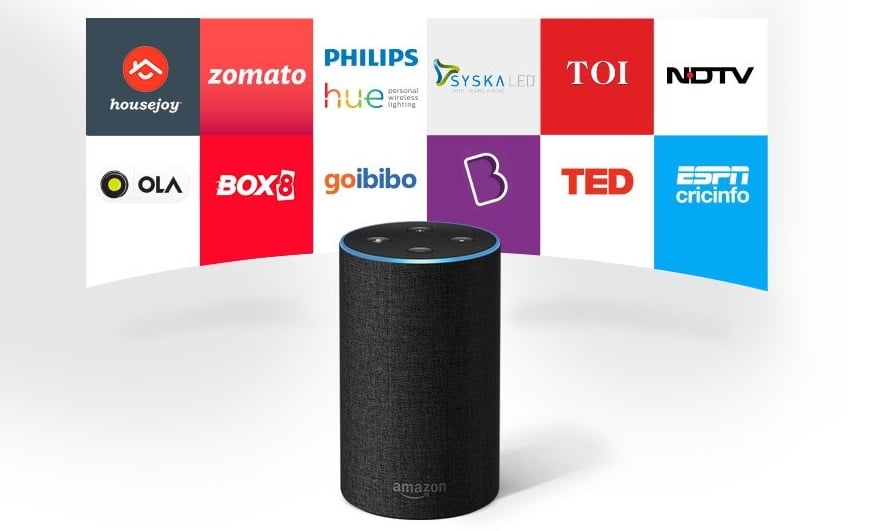 Amazon is also holding a webinar on Hindi skill-building. Developers can sign up for this first webinar on Hindi skill-building, which is scheduled on July 24 at 4 pm IST. To encourage the developers and reward them for bringing new skills in Hindi, Amazon will also gift Early Bird Alexa merchandise to those who get their Hindi-language skills certified for publication in India before July 31.
The company also revealed that device makers like Dish TV, Mybox, Sony, boAt and more will soon be launching products with Alexa built-in and those products will carry the Hindi-language model for India. This is a huge step towards local language support and Amazon may introduce the Hindi voice model support on their next generation of Echo devices as well.
For now, Alexa does reply sometimes in Hindi for some queries which is quiet interesting as a preview.