Editor Rating

Rated 4.5 stars

Outstanding
₹6700
---
Reviewed by:

Published on:

Last modified:
---
Keeping up with their tradition of launching innovative lifestyle fans in December, Orient Electric just outdid themselves with the launch of Orient Aeroslim, the newest addition to their portfolio of premium aerodynamic ceiling fans. With this launch, Orient Electric became the first company in India to launch a ceiling fan with an Inverter motor and Orient Aeroslim is the first IOT-enabled, smart inverter ceiling fan in India which is available to purchase.
Orient Aeroslim – The Smart Ceiling Fan for Modern India with IOT & Inverter Motor!
As a first in the industry, Orient Aeroslim raises the bar of ceiling fans with its mesmerizing looks, Smart IOT control, and super-efficient inverter motor. This fan has literally everything one could ask for in a fan. It's made of high-quality materials, offers superior features and performance, has a super-stylish design and has an excellent after sales support. It is available in three colours – Champagne Brown, Marble White & White.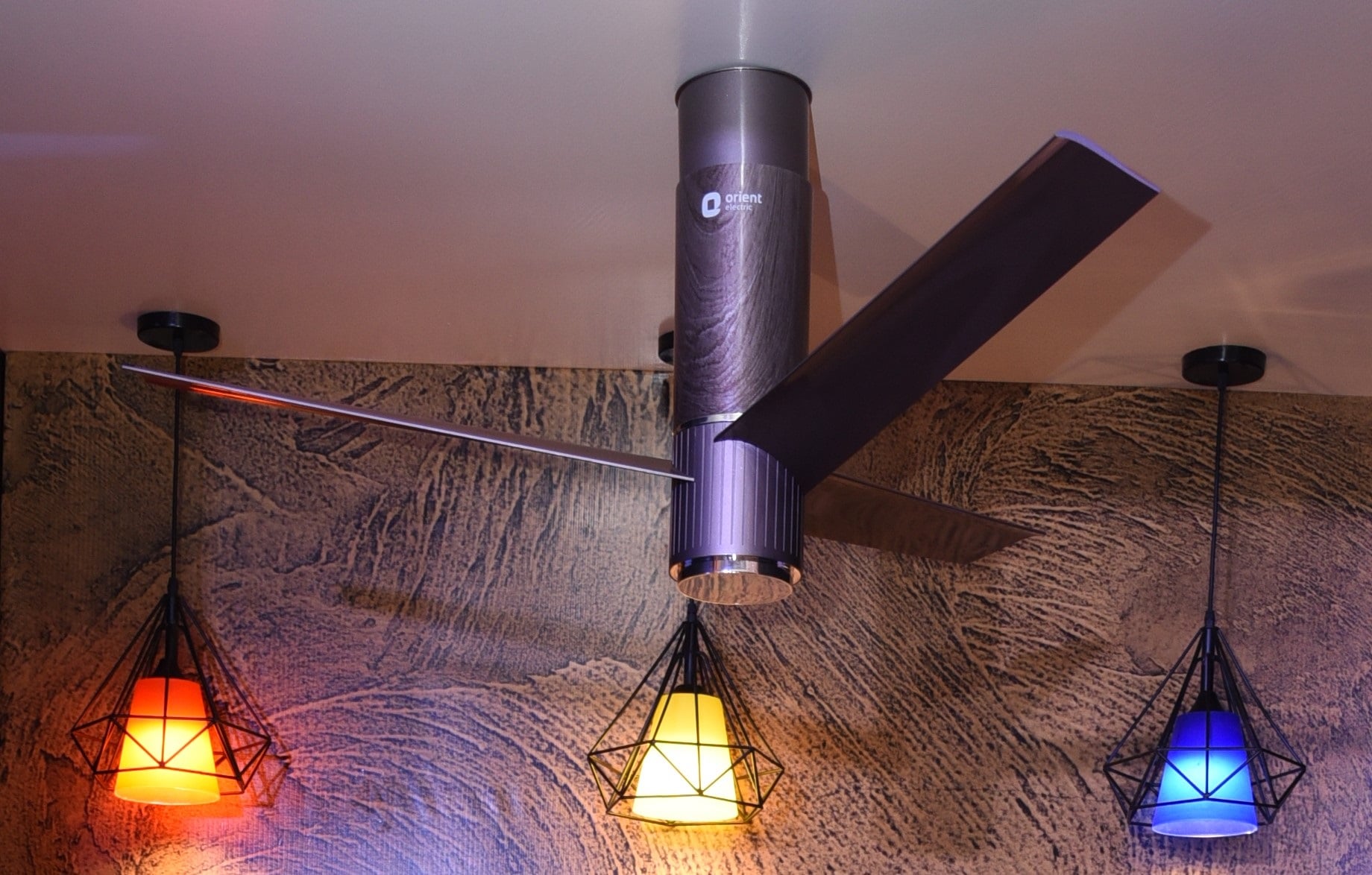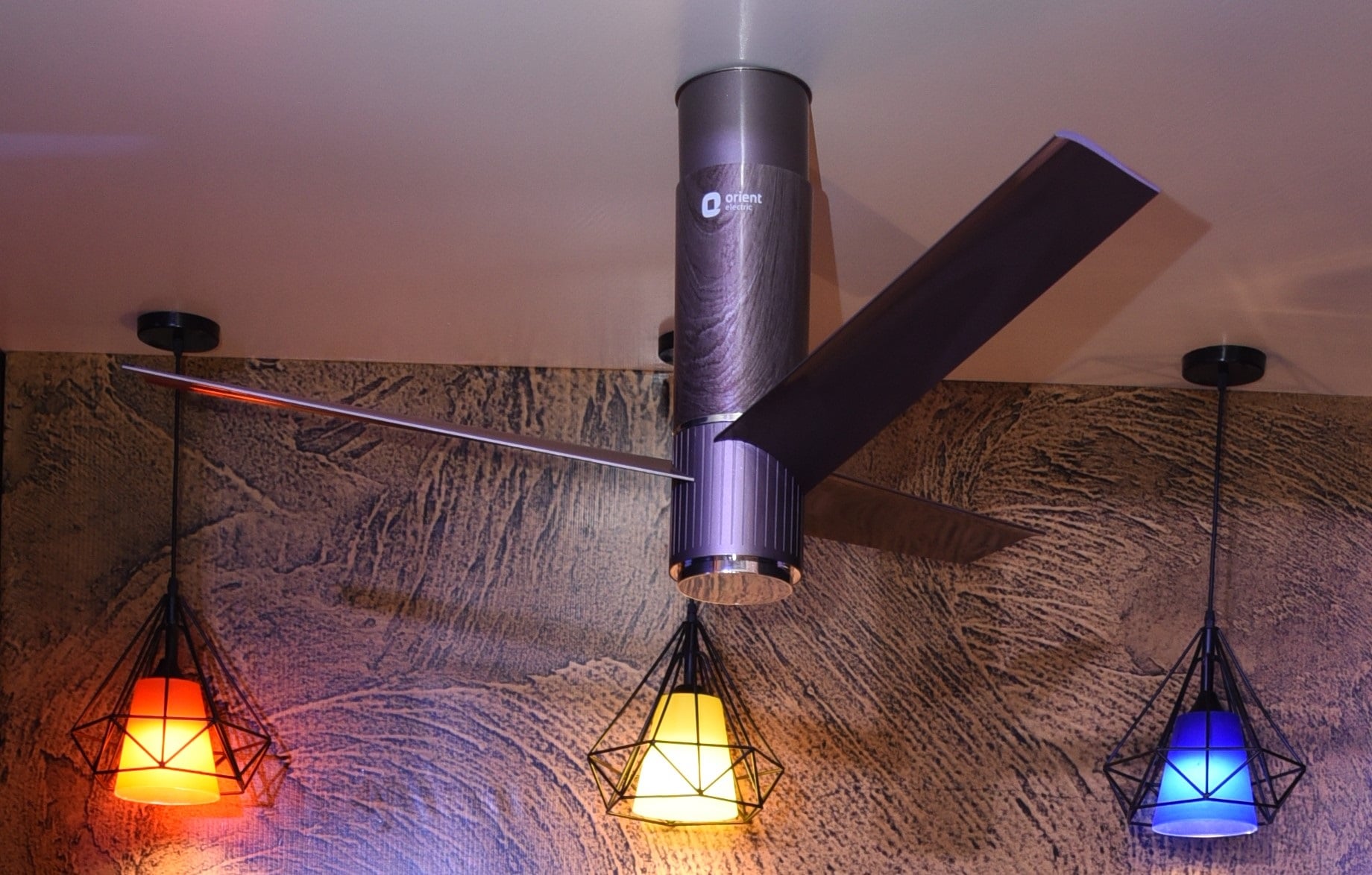 Orient Aeroslim Champagne Brown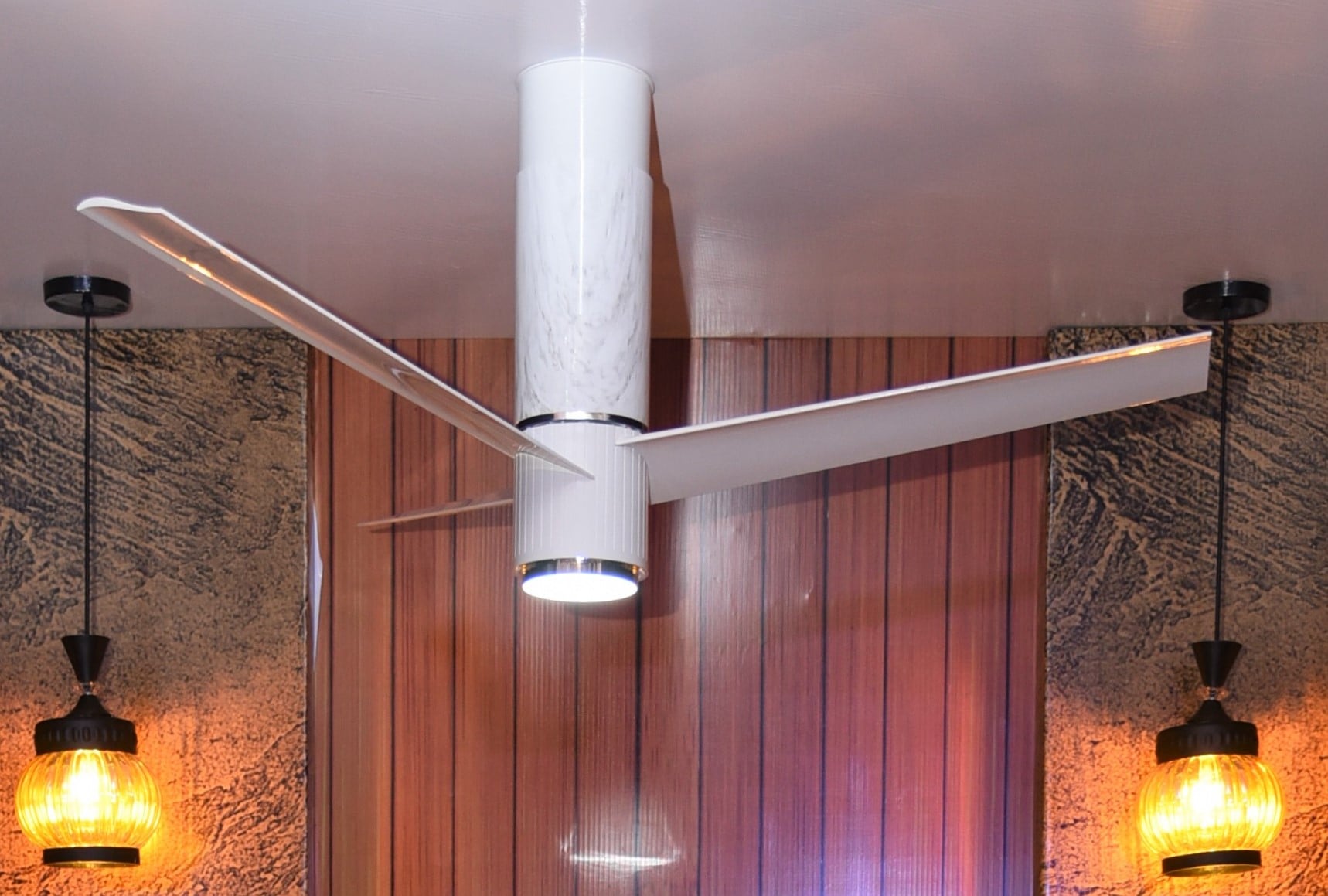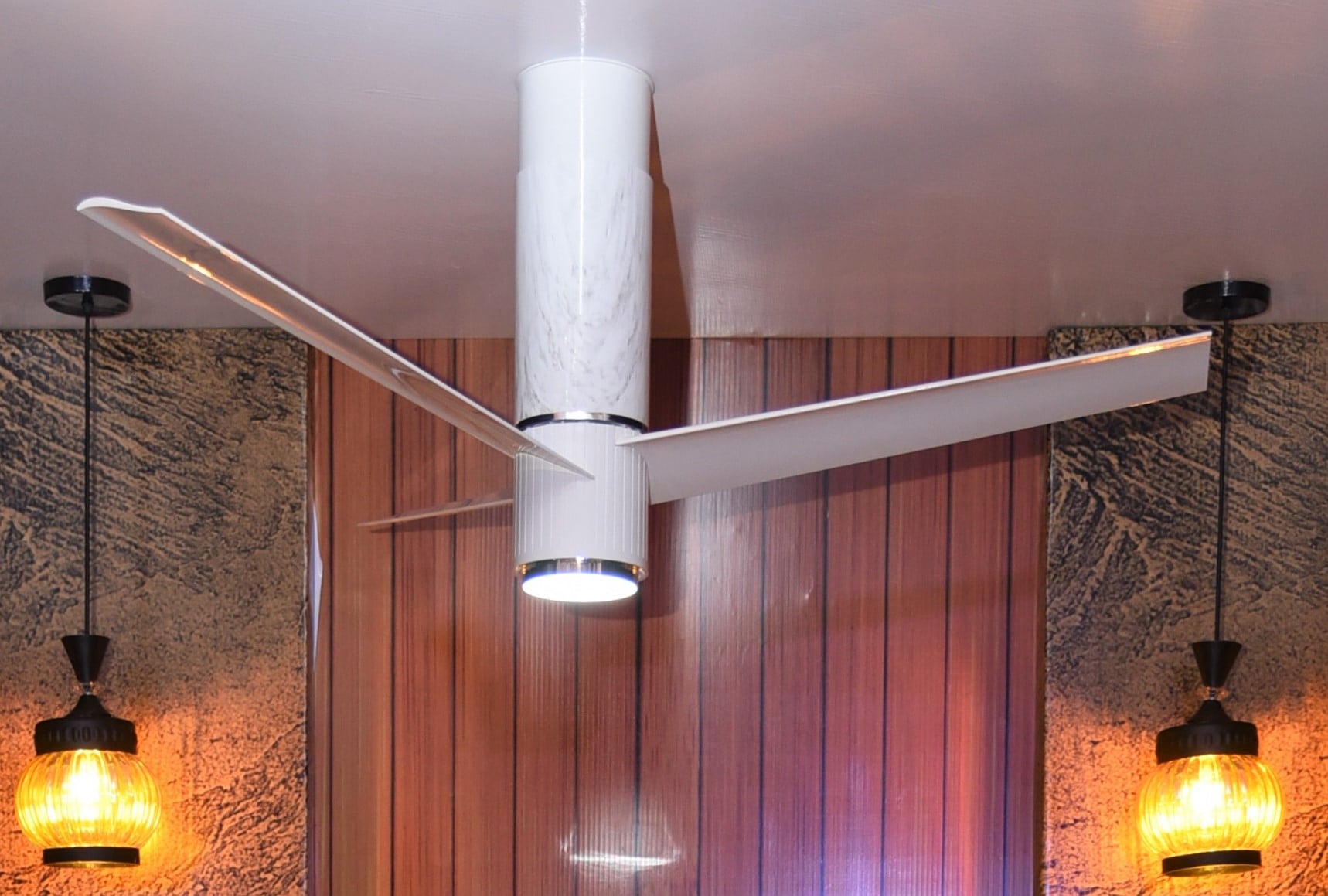 Orient Aeroslim Marble White
Coming to the design, it has an advanced aerodynamically designed blade with a sweep length of 1200 mm which gives an impressive air delivery of 240 CMM while ensuring silent operation. There is a LED light at the bottom of the rotor which can be adjusted to different levels of intensity as required.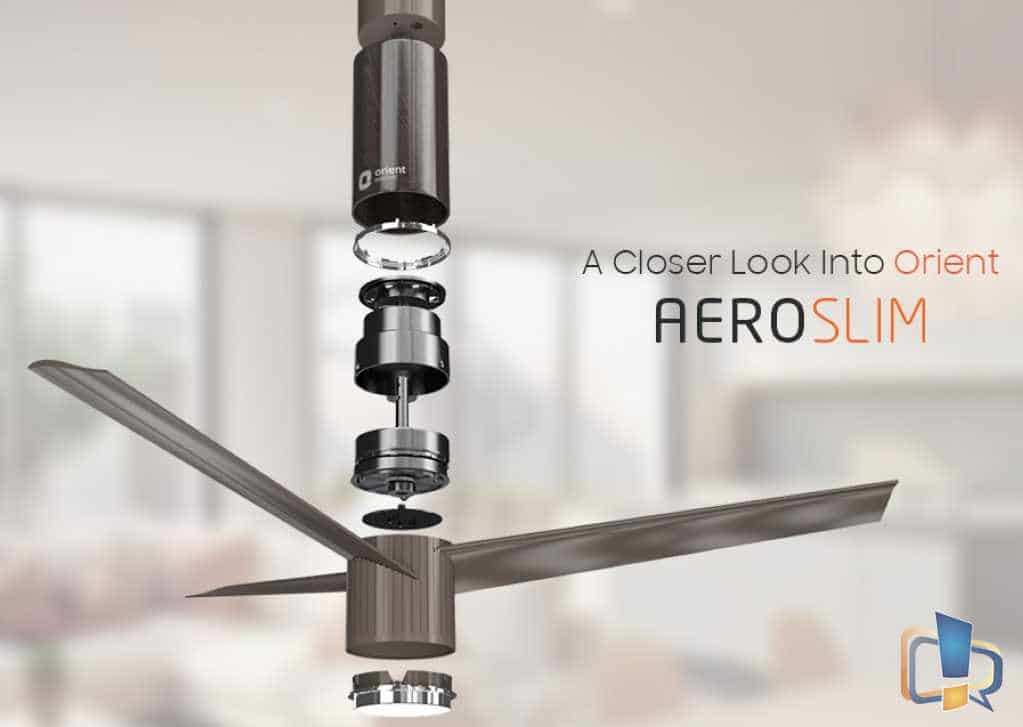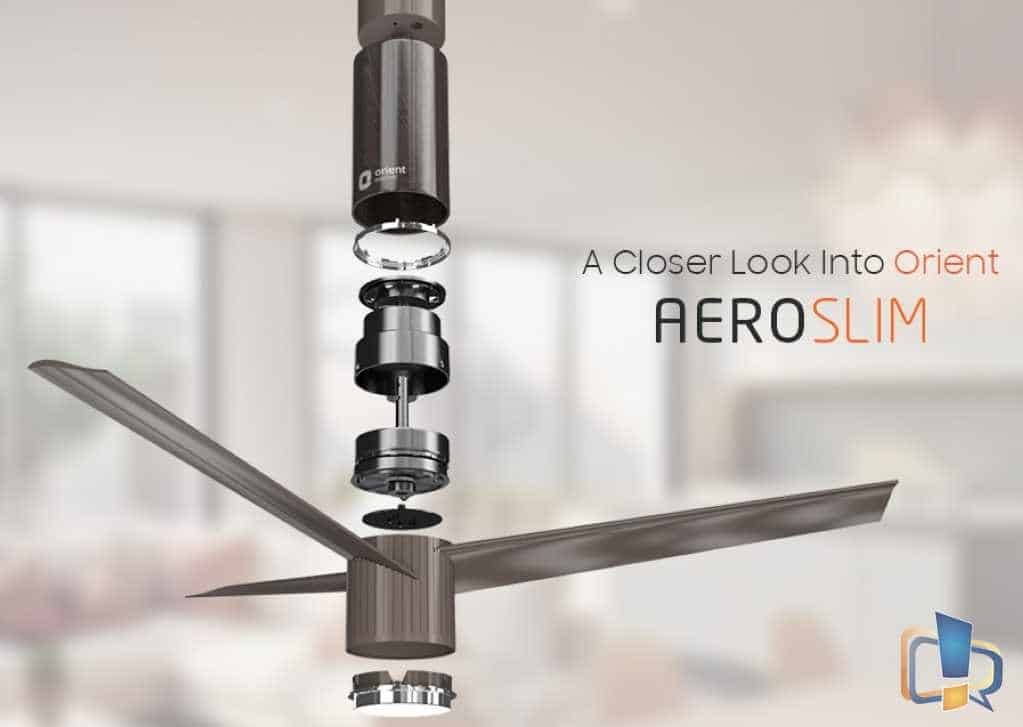 Orient Aeroslim also offers a telescopically adjustable mounting to adjust the fan height as needed and is compatible to mount with both, traditional and modern ceilings. The seamless design of the fan with a high-gloss premium finish using PU paint and a hydrographic finish defines the parameters of a truly luxurious lifestyle fan for a modern home.
Orient Aeroslim is India's first inverter fan and it consumes only 45 watts of power/hr. This saves more than 40% of energy costs as compared to conventional fans and it even works at a low voltage up to 140V. Thanks to its Inverter motor, not only does the Aeroslim work silently with a long operating life, but it also works at constant speeds even when the voltage is low.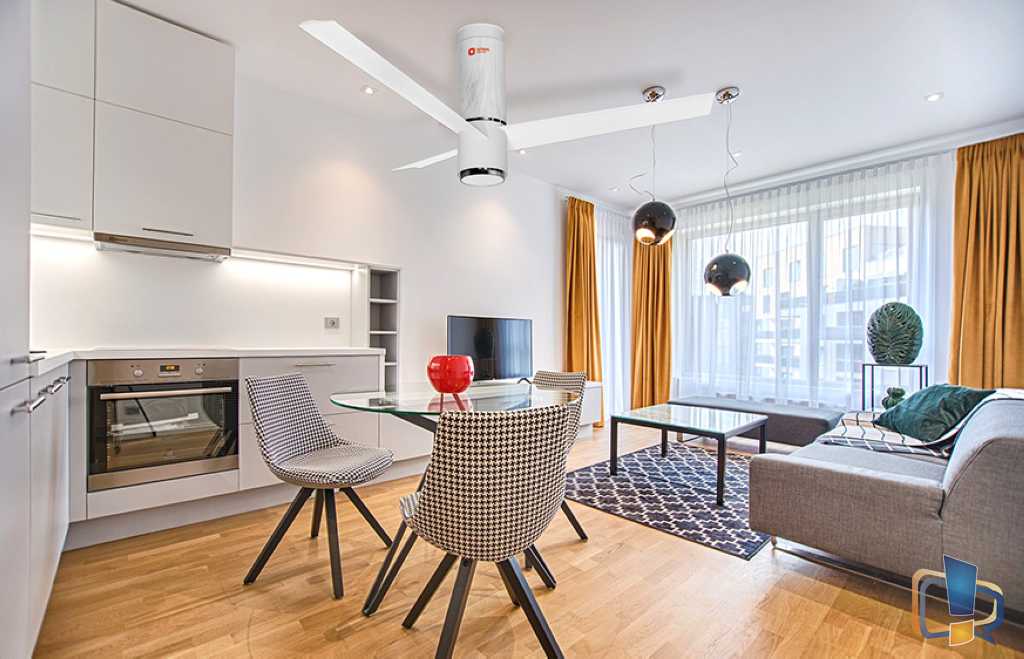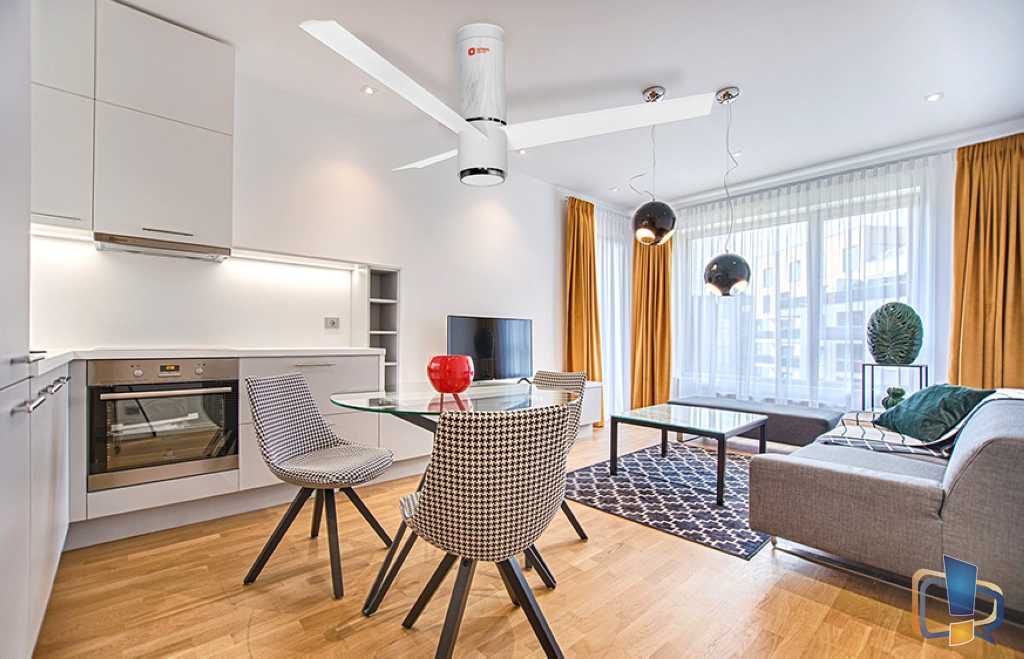 Orient Electric Aeroslim Ceiling Fan
When it comes to product quality, just like Orient Aerostorm and Aerocool, the blades of Orient Aeroslim are also made of the same high-quality 100% rust-free glass filled compounded ABS which not only yields an immense strength but also makes it bend-proof and easy to clean.


Orient Aeroslim IOT Features
Saving the best for the last, Orient Aeroslim is an IOT enabled fan too, which means you can control the fan using Alexa and Google Assistant & "Orient Smart" app. Using voice commands, a user gets a hands-free experience of managing on & off control of the fan & its speed.
You can also control the fan using its Android & iOS app. Orient Smart App is available on both platforms, i.e. Google Play & App Store and offers the below mentioned features:
Fan On/Off
Speed Regulation (5 Steps)
Down Light with Dimming Option (Warm White)
Timer Hours – 2, 4, 6 & 8
Fan Scheduling
Turbo Mode
Sleep Mode
Breeze Mode
Reverse Rotation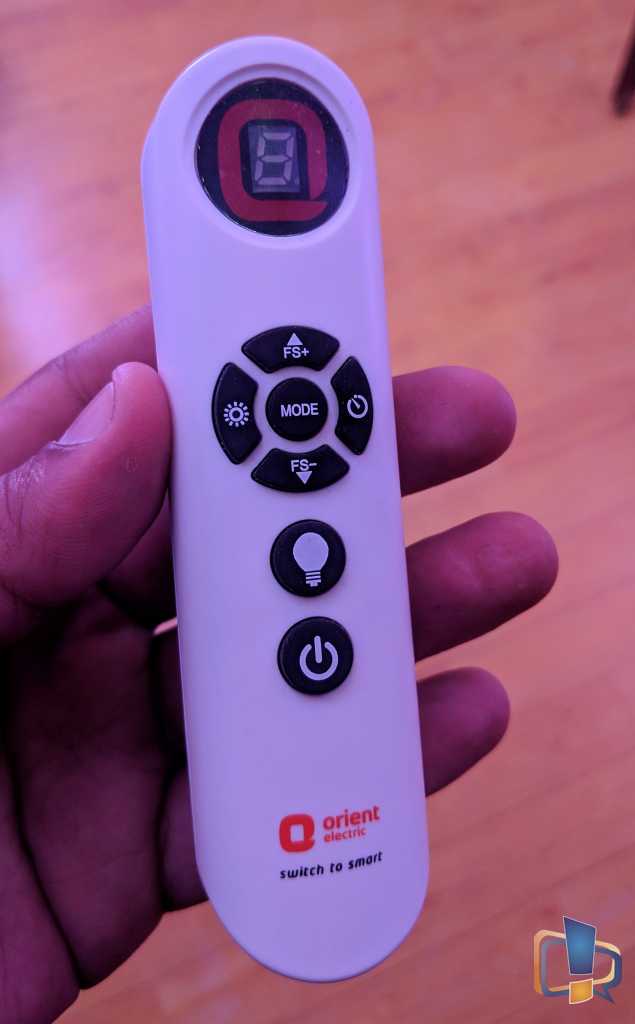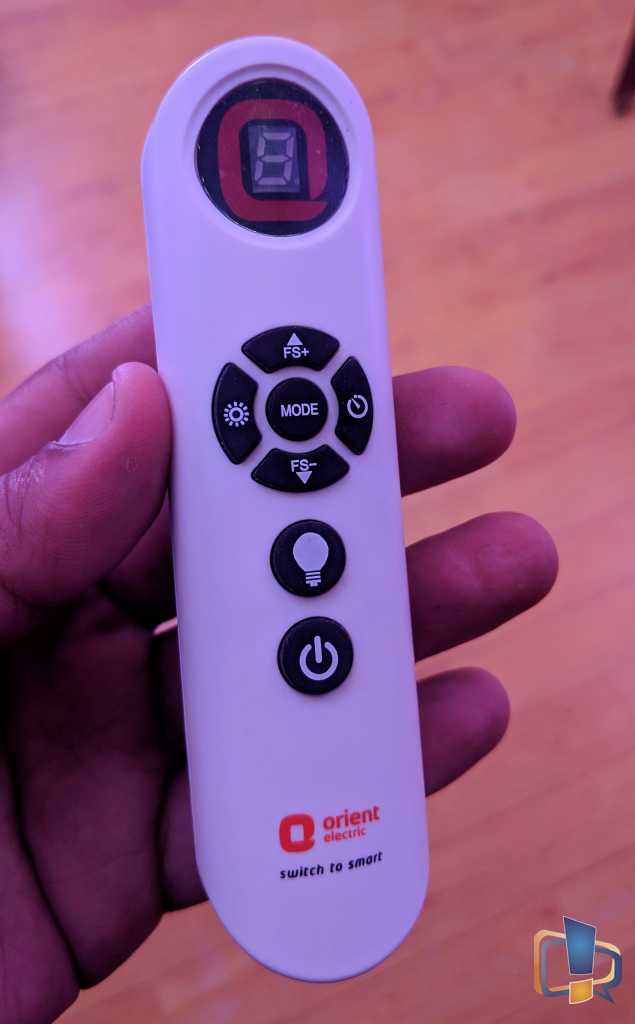 Orient Aeroslim Remote Controller
Orient Aeroslim also comes with a remote controller, which offers all of the above features except the Fan Scheduling & Reverse Rotation. It has a display to shows various modes being operated.
Orient Aeroslim Key Features:
India's First IOT-Enabled Fan
Works with both Google & Alexa Assistant
India's First Inverter Fan
Consumes only 45 Watts of Power
Works even at low voltage till 140V with constant speed
Aerodynamic with a slim cylindrical design
Super Silent Operation because of its Aerodynamic Design
Can be controlled via Orient Smart App (Android & iOS version available)
Blades made with Glass-filled compounded ABS for high durability – Bend & Rust Proof
An inbuilt LED (Down Light) with dimming options
Air Delivery of 240 CMM
Hydrographic PU finish on the fan
Ceiling Adjustable Telescopic Mounting
Remote with Display
Final Verdict
Orient Aeroslim is available at a reasonable price and can be purchased from Amazon & Orient Electric's online shop. It is also available at all Orient Electric retail stores & partner stores. Since I have tried this fan already at the demo zone during launch, here are my first impressions – it is indeed smart and fills the gap of a smart fan in India. It is undoubtedly silent and has a slim design. It's an absolute stunner and I especially liked the Marble White variant the most. The Aeroslim is super energy efficient and checks all points to be claimed as a truly luxurious lifestyle fan at a justifiable price point.