Recently, many people have raised their concerns about their data privacy after the Cambridge Analytica case and many experts, innovators just said 'Delete Facebook'. On Twitter the #DeleteFacebook trended and Elon Musk, the visionary entrepreneur, and an innovator even went a step ahead and deleted Facebook pages of his own brands.
Some people say that social media is killing the human connection we used to have earlier and how social media makes people compare themselves with others, just by looking at a status update from their friends or relatives. Thus, many users, at a point of time think about getting out of social networks, and now after this case of data privacy breach, many are thinking about quitting Facebook forever, and while you are reading this just because you found this on your news feed, you may think about the same. But, recent research says something else.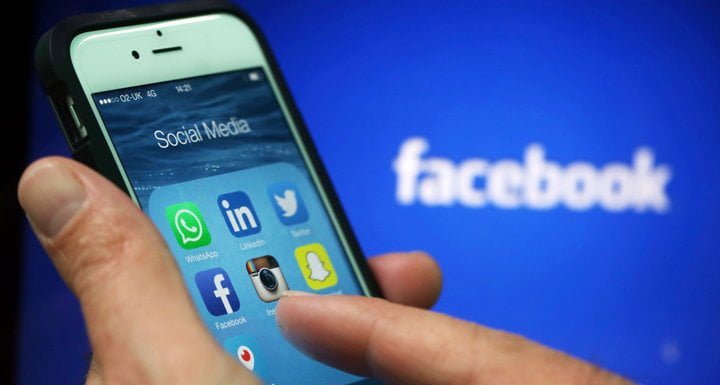 Last month, a paper published in The Journal of Social Psychology tried to provide some insight by providing a connection between Facebook and stress. In that research, 138 active Facebook users were recruited by the researchers and those users were asked to be offline and stay away from the social networking site for five days. It was found that the overall cortisol levels (Stress hormone) in the users decreased.
However, this was not quite good for the participants as they reported that they felt cut off or disconnected from their Facebook friends.
Commenting on this study, Eric Vanman, a psychology professor at the University of Queensland and the lead author of the paper said, "While participants in our study showed an improvement in physiological stress by giving up Facebook, they also reported lower feelings of well-being. People said they felt more unsatisfied with their life and were looking forward to resuming their Facebook activity."
Another research was conducted recently in Denmark, where 1,095 Danish participants were divided into two groups, among which one group continued to use Facebook as they normally would, while the others stopped using Facebook and after one week, they were asked to evaluate their 'life satisfaction' out of a score of 10. It was found that the group that continued using Facebook initially produced a score of 7.67, which increased marginally up to 7.75 whereas the group who didn't use Facebook had a happiness rating of 8.12, from 7.56, which was their initial rating. Also, these participants also were found to be more decisive and enthusiastic and were less worried, lonely and stressed compared to those who stayed on Facebook.
So, if you are thinking to quit Facebook, it can have an impact on your mental health for sure. However, on the contrary, there is not much evidence that justifies that social media can affect the mental health in a negative way. Another study suggests that moderation is the best key to have a good social media experience like instead of scrolling through Facebook or Instagram feed, checking every tweet related to trends that match your interest can have a negative impact while using the same platforms moderately when needed can actually help in a positive way. Social media can also help diagnose and find out if someone is depressed or not.
In another research, in which 560 Facebook users participated, were asked to focus on how they used the site during stressful life events. Results showed that Facebook friends offer encouragement, support, and advice which leads to somehow decrease the depression.
As Mark Zuckerberg testifies before Congress, there are more updates regarding how prominent celebrities and innovators are quitting Facebook. Steve Wozniak, the co-founder of Apple disclosed this recently that he is also going to quit Facebook. But, his concern about Facebook was not just related to his private data, but it was rather an argument against how Facebook makes money. He said that Facebook makes a lot of advertising money from personal details provided by users and the profits are all based on the user's info, but the users get none of the profits back. He added, "Apple makes money off of good products, not off of you." So, he clearly mentioned that he would rather pay for a service than letting the service get his private information and using that to make money out of that.
Though people were posting out the same data breach on Facebook and till now, people are sharing that Facebook should stop harvesting their data, the irony is that people are posting these things right on Facebook and Mark Zuckerberg has also revealed that the social media platform has not seen a drop in its user base. However, big companies like Playboy and Mozilla has taken this very seriously and after Elon Musk deleted the Facebook accounts of his brands, these two companies are also known to follow the same, and it is highly expected that Mozilla will eventually do that because Mozilla is a company that believes in free internet and privacy over anything, and in the past also they have made statements regarding online privacy.
So, what should you do? How would you tackle this confusing situation where big personalities and really really smart people quit Facebook whereas Mark Zuckerberg still claims that there have been no drops in the userbase? Here are some tips.
First of all, delete the Facebook app from your phone so that you won't worry much about missing notifications about a 'like' on your post, or anything like that. This helps you stay away from the social media without missing many things, instead, access it from a desktop or laptop, whenever you have got some free time. This is completely good if you want to try experimenting with your Facebook addiction level. Now, if you want to have a temporary break, announce that on social media or rather just do let people know about it via a status update or message. After people see the update or receive your message, some of them might ask you why you're doing this, when you will be back and blah blah blah! There is no reason you should just tell everything and rather you can just say that you will be back. Also, do let people know about alternative methods to contact you like you can provide your email or phone number or WhatsApp number to those who you really need to get in touch with.
Now, the hard part – Stay connected to people offline. Rather talking to your neighborhood friend via Facebook Messenger for hours, you could just take a walk and have some coffee with him in a cafe nearby. But, this step will be very tough and you shouldn't expect that just because you quit Facebook, everyone else will do the same. So, it's a situation, kinda like, 'You're trying to quit smoking, and you're in a bar where there are a lot of people smoking', and in that case, try to walk out. Surround yourself with people who enjoy physical presence rather than chatting or video calling. This would help you focus on your work, study, while you can enjoy the company of the people you like, who are also like you.