LG Electronics India inaugurated a new local manufacturing line of Dual Inverter Air Conditioner Compressors at its Greater Noida facility. The event was attended by Government officials, LG Global executives, Manufacturing MD, and other dignitaries to support the Make in India and Aatma Nirbhar Bharat Mission (Self Reliant India) initiatives.
LG India has maintained its market and technology dominance. It was the first to switch its entire Split and Window range to Dual Inverter, and with the launch of this new line, LG became the first to manufacture Dual Inverter Air Conditioner compressors in India.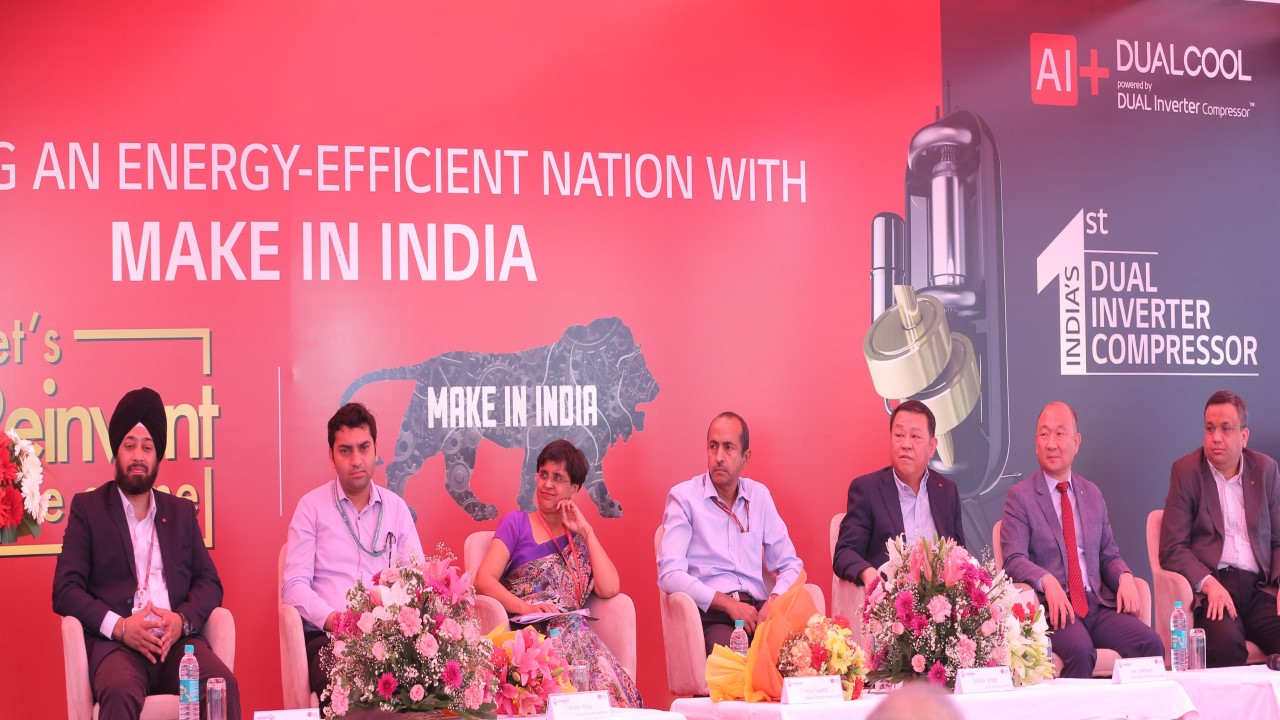 LG India has invested around INR 100 crores to build a new facility with modern technology and machinery to produce 1 million Dual Inverter Air Conditioner compressors annually. This move is set to bolster LG India's market dominance in the Air Conditioner industry.
By setting up the compressor manufacturing line in India, LG displays its dedication to connecting with local quality partners, thereby ensuring the latest technology reaches the fast to market and targets an increased strategic sourcing base within India.
Benefits of Localization:
Cost efficiency for both the company and consumers
Quicker adaptation to regional requirements
Enhanced market competitiveness
Moreover, establishing this new facility will undoubtedly stimulate job creation, opening up numerous opportunities for skilled engineers and technicians to work with cutting-edge technologies.
Speaking of the inauguration, Hyunjin Lee, Manufacturing MD, LG Electronics India said, "We have been continuously serving the Indian market for the past 25 years by providing consumers with latest products & technologies. We are well aligned with honorable PM's vision of MAKE IN INDIA and continuously expanding our local manufacturing. Recently, we started manufacturing Side by Side Refrigerators at our Pune manufacturing facility. Today we are launching Dual Inverter Air Conditioner compressor manufacturing line at our Greater Noida manufacturing facility. This continuous expansion is a step towards making Self-Reliant India a reality and LG Electronics aims to make India a powerful manufacturing hub. We have invested approximately INR 100 crores in setting up this Air Conditioner Compressor manufacturing line and are continuously working towards strengthening our local operations."