Indkal Technologies, the official licensee of Acer for large appliances in India, has announced the launch of its highly anticipated line of Acer large appliances in the country. The lineup includes premium air conditioners, washing machines, and two large-sized smart TVs in 65-inch and 75-inch models. The new appliances will be available across online and offline channels starting April 8.
The Acer air conditioners come in two series: Halo and Quad. The Halo series is designed for premium users and features cutting-edge technologies like CareTec Wash, Built-in Heater, and AiSense. The Quad series is a more affordable option that still offers great performance and features.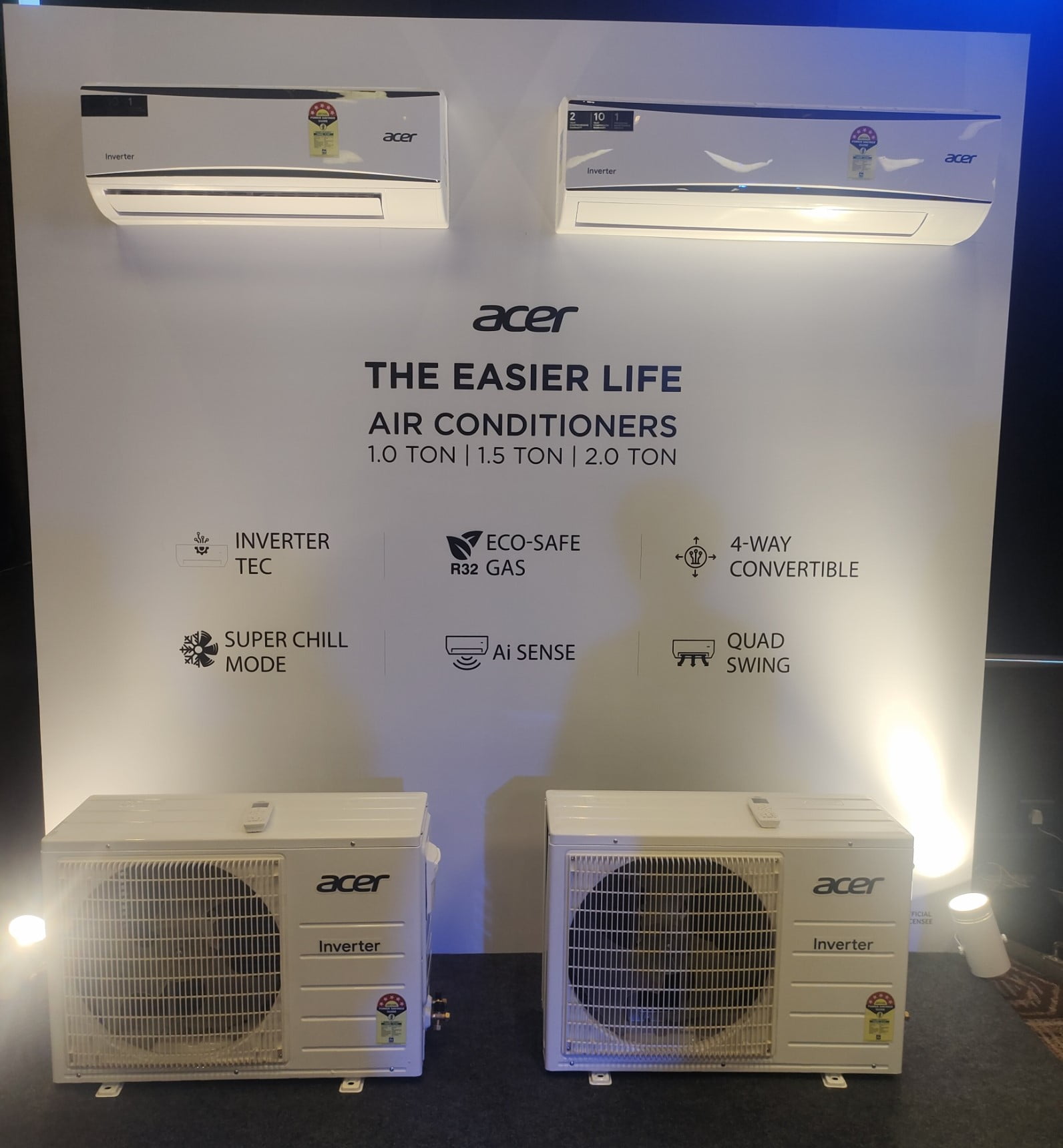 The Acer air conditioners are equipped with a number of features that make them ideal for Indian summers. The Super Chill Mode quickly cools down a room, while the InverterTec technology ensures that the air conditioner runs efficiently and saves energy. The 4-Way Convertible feature allows you to adjust the airflow in four different directions, and the AiSense technology automatically adjusts the temperature and fan speed based on the room conditions.
The Acer washing machines are available in four capacities: 6.5 kg, 7.0 kg, 7.5 kg, and 8.0 kg. They come with a variety of features to make laundry day easier, including a built-in heater, a delay start timer, and a self-cleaning cycle.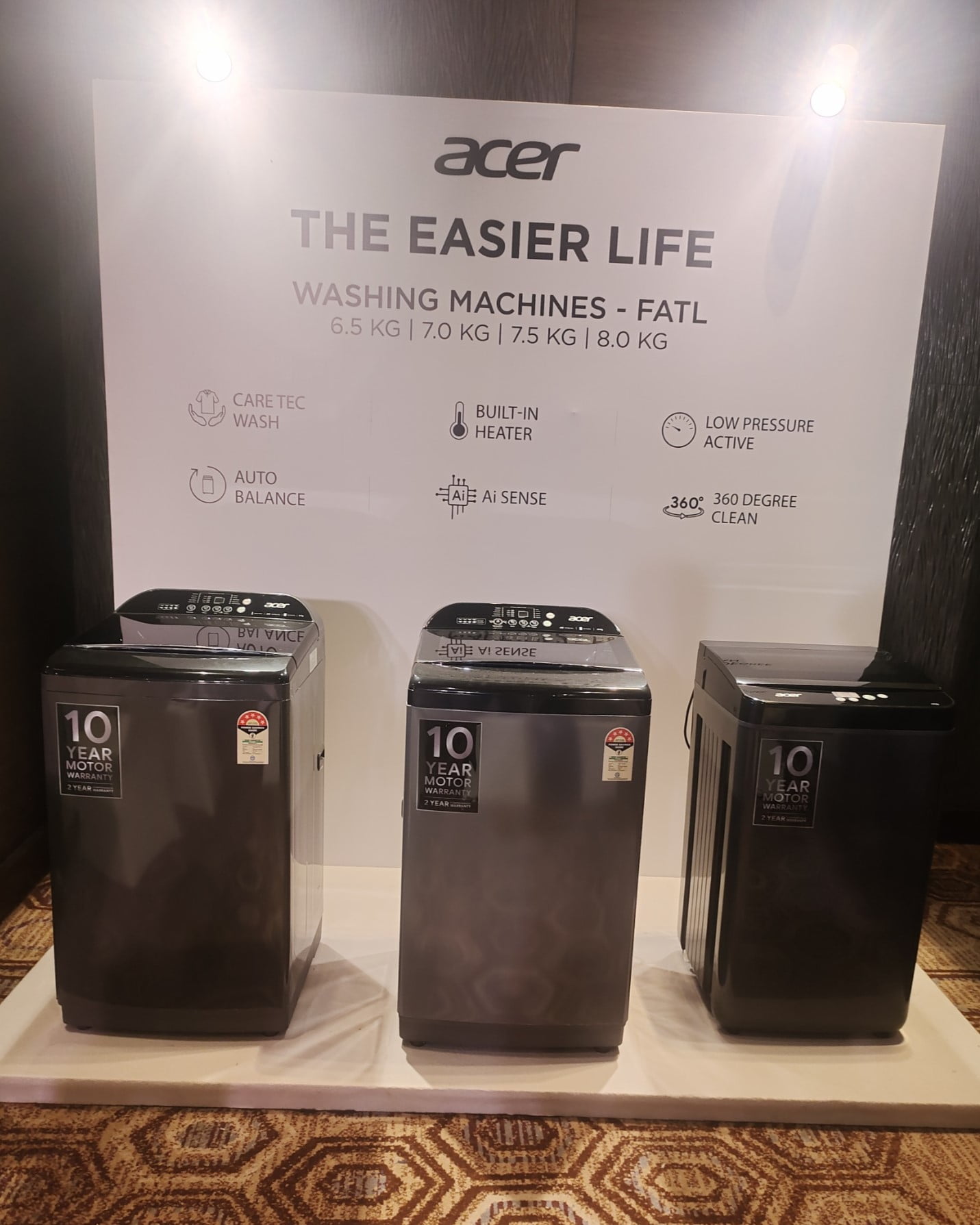 The Acer washing machines are also packed with features that make them easy to use and efficient. The CareTec Wash technology uses ultrasonic waves to remove dirt and stains, while the Built-in Heater helps to kill bacteria and allergens. The delay start timer allows you to start a wash cycle at a time that is convenient for you, and the self-cleaning cycle helps to keep the machine clean and free of odours.
The Acer smart TVs are available in 65-inch and 75-inch models. They feature QLED technology for stunning picture quality and built-in Wi-Fi and Bluetooth for easy connectivity.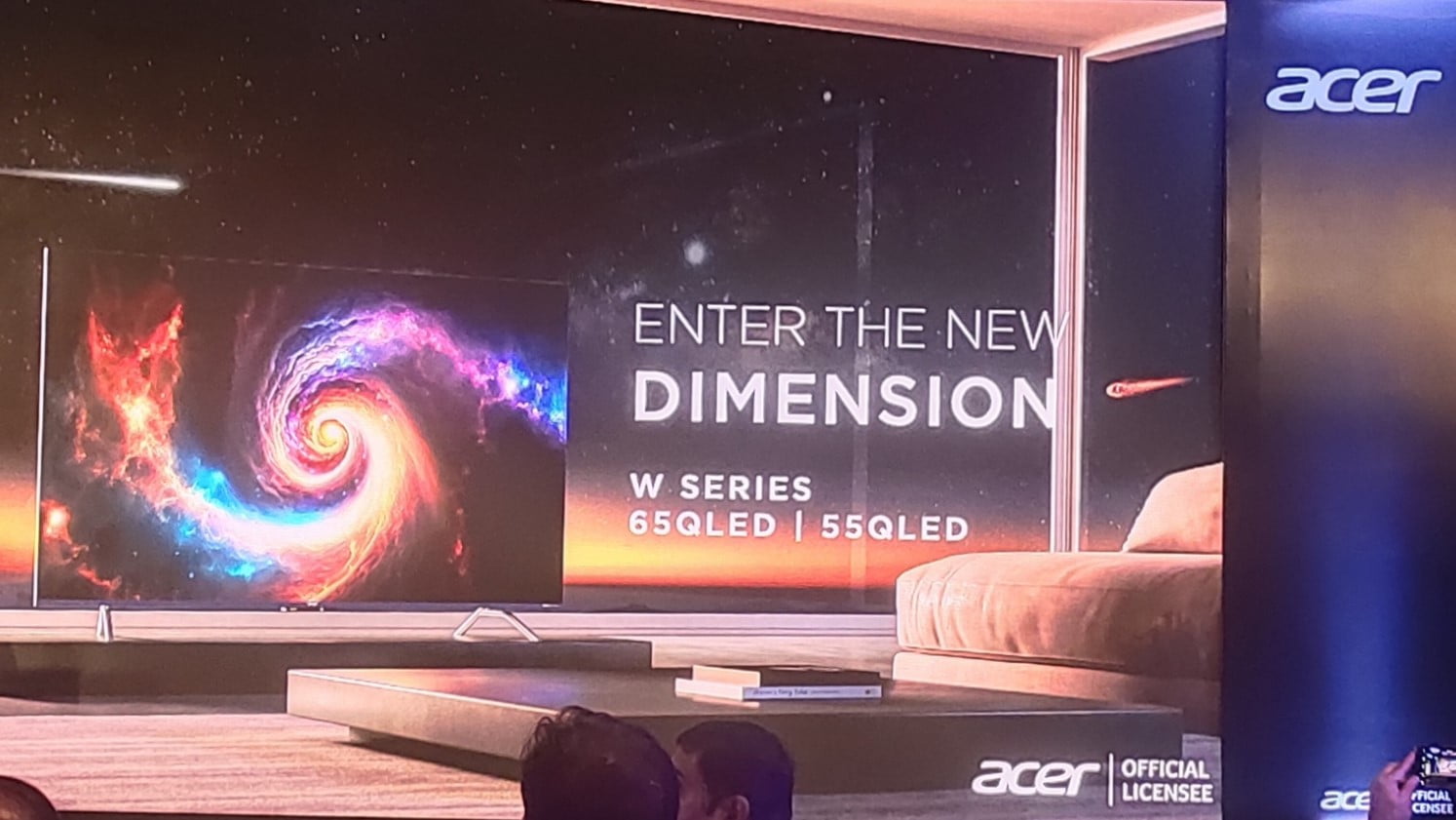 The Acer smart TVs offer a great viewing experience with their QLED technology. QLED TVs use quantum dots to produce more accurate colors and deeper blacks than traditional LED TVs. They also have a wide viewing angle, so you can enjoy your favorite shows and movies from anywhere in the room. The built-in Wi-Fi and Bluetooth allow you to connect to the internet and stream content from your favorite apps, and the voice control feature lets you control your TV with your voice.
The Acer large appliances are available online and offline from April 8. The Acer Halo series air conditioners and washing machines, which are the high-end flagship products, will come with an industry-leading warranty and service terms to customers as a highlight of quality and reliability and will only be retailed through selected channels and strategic partners.