Zee5 is a quite popular streaming service in India offering lots of regional content, movie, TV shows, and more. Today, Zee5 has launched its new Zee5 Club subscription plan in India. Zee5 Club costs just ₹365 for a year making OTT content more affordable and accessible to millions of Indians.
The new Zee5 Club offers select Zee5 and ALTBalaji shows, along with over 1,000 movies, Zee Zindagi shows, and more than 90 live TV channels. Speaking about this new offering, Rahul Maroli, Senior Vice President and Head SVOD, ZEE5 India said, "We are a customer-obsessed OTT platform and the launch of ZEE5 Club is a result of the feedback we received from our consumers. Furthermore, democratizing access for all Indians to their favorite entertainment content, at a value price, was brewing as an idea for the longest time. With a strong consumer value proposition, ZEE5 Club will help us to board every Indian and provide them with a hyper-personalized and a seamless content viewing experience all at ₹365/year."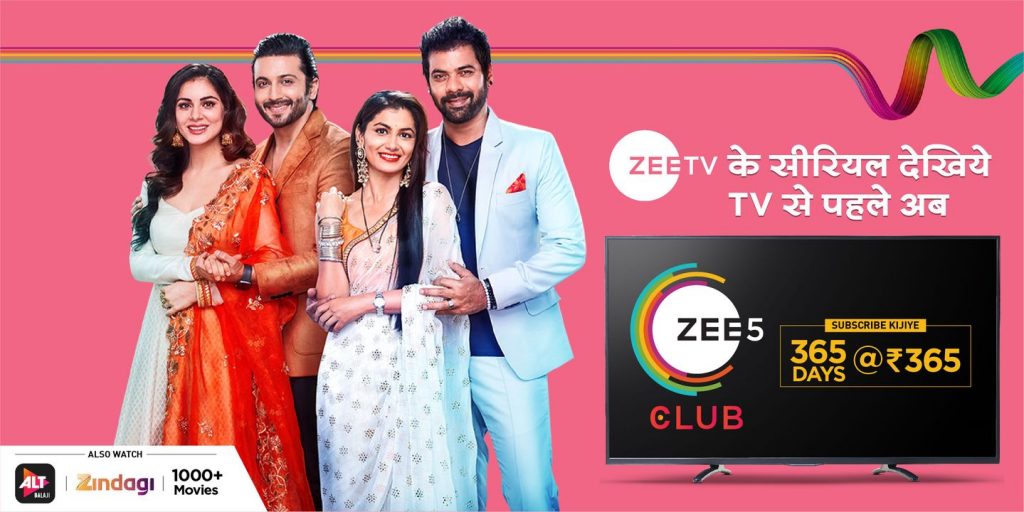 The Zee5 Club offers a wide range of content without ads and at an affordable price of ₹365 for a year. Also. in case a user likes to upgrade from Zee5 Club to Zee5 Premium, he can just pay ₹634, i.e. the difference amount between Zee5 Club & Zee5 Premium to get full access.
However, with the Zee5 Club plan, users can watch content on up to two devices whereas with Zee5 All Access plan, users can watch content on up to five devices. Zee5 is the OTT platform launched by Zee Entertainment Enterprises Limited (ZEEL), and it hosts content across 12 languages like English, Hindi, Bengali, Malayalam, Tamil, Telugu, Kannada, Marathi, Oriya, Bhojpuri, Gujarati & Punjabi. There is on-demand content equivalent to 125000 hours along with more than 100 live TV channels.
Zee5 can be accessed on any mobile device using Android and iOS apps, and also on a desktop via the web app.