John Berger started his famous 1972 book Ways of Seeing with the line "The relation between what we see and what we know is never settled." Since colour television was patented in 1897 by Polish inventor Jan Szczepanik, we have come a long way in the advancement of picture quality of digital TVs. And this has come at the cost of the immense technological investment which has transformed the horizon of the consumer technology industry.
We can really see the advancement and the evolutionary journey of how the TV resolution and picture quality have improved in the last 20 years. The changeover from analogue to digital television technology was a slow process, and it wasn't until the mid-1990s that HDTV broadcasting began. At that time, most HDTVs were plasma TVs, which were expensive, so HDTV adoption was slow. By the mid-2000s, however, affordable 40-inch LCDs started to be sold. By the end of the decade, LCD HDTVs were outselling traditional cathode ray tube (CRT) TVs as well as plasma TVs. Post HDTVs, companies started looking for newer technologies that could be offered to consumers. The last few years have including curved screens, high dynamic range (HDR), smart TVs and OLED TVs. Now with the hyperrealist detail and picture quality of 4K available to consumers, the next generation of TVs are upon us.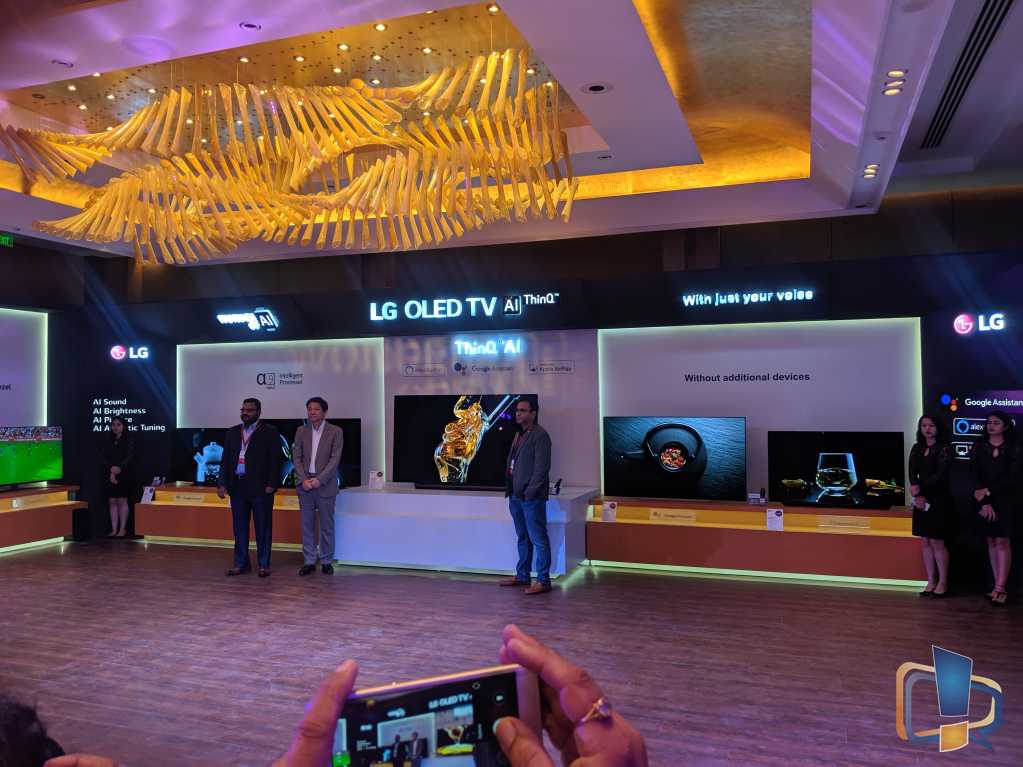 Artificial Intelligence (AI) has been the biggest factor in the advancement of technology in modern times. Industry leaders have changed the possibilities of consumer technology with their products, especially in the fields of visuals and voice. Televisions, which started as a monochrome transmission device, have also recently incorporated Artificial intelligence to help create TVs that can listen to you and give you digital assistance-all through the help of AI. Clarity of visuals has increased over the years through the development of LCD, LED and now OLED based technologies in TV, providing internal processors that perform faster and produces smoother graduation in visuals. It has helped not only in the television industry but the industry of visuals including gaming consoles, projector screens etc.
LG is now utilising its leading AI know-how to improve the picture of its impressively large high-end televisions. Courtesy of the second generation α (Alpha) 9 Gen 2 intelligent processor and deep learning algorithm, LG NanoCell and OLED TVs. AI-optimised picture quality that boasts leading clarity, sharpness, detail and brightness is delivered to viewers via comprehensive content and ambient light analysis. The intelligent processor supports numerous features, including AI Picture and AI Brightness, with the former recognising original content quality and optimising the clarity and sharpness of pictures, and the latter detecting ambient lighting via precise light sensors and altering the TV set's brightness accordingly for a bright, sharp display. LG also guarantees memorable, cinematic viewing sessions with LG 4K OLED TV and 4K NanoCell TV that feature Cinema HDR, encompassing support for Dolby Vision and Advanced HDR by Technicolor up to 4K.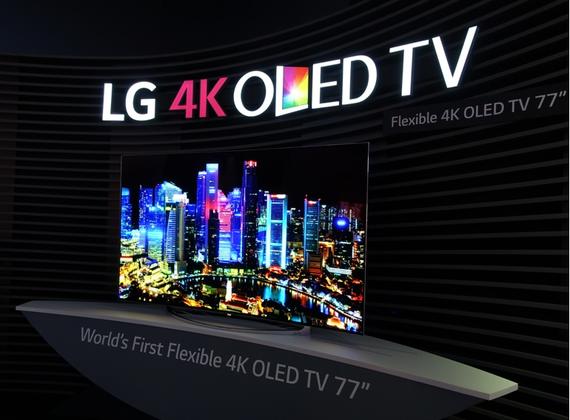 Beyond TVs, LG's UltraGear gaming monitors provide a gaming experience that eclipses all others. LG UltraGear gaming monitors are uncompromising IPS Nano displays that deliver a game-changing 1 ms response time and minimised blur and ghosting. Covering 98 per cent of the DCI-P3 colour space, gamers can enjoy unmatched colours and clarity with refresh rates that can keep up with the most demanding, highly detailed blockbuster games, thanks to its NVIDIA G-SYNC compatibility.
Thanks to LG's innovative Wheel-less Laser and LED technology, the 4K UHD CineBeam Laser projector delivers excellent viewing experience with incredible colour accuracy. The new tech helps each model to produce clearer, more distinct images than traditional Digital Light Processing (DLP) projectors with colour wheels, and practically eliminates distracting visual artefacts such as the rainbow effect, clouding and colour distortion.
Conclusion
As a customer, the picture quality is the first reason anyone looks at a screen and decides to invest in it. Going back to John Berger, when we look at a screen our unconscious always relates it to what we consciously know, but we can never be consciously sure of. In modern times, TVs have taken up that responsibility by assisting you in every way to find the content you want to watch and helping you figure out what works and what doesn't work. High-resolution images help you find the optimum visual pleasure to appease to both your unconscious and conscious. Henceforth, as seen in the evolution of moving pictures of our sensibilities as a consumer itself, has developed as much as the technology itself.