Vivo is a brand known for the camera and selfie-focused smartphones. Most of the premium phones from the brand are priced on the upper side, so despite being good in many aspects, these phones fail to attract the mass, but Vivo Z1Pro or Vivo Z1x are an exception and have been quite successful in terms of sales. I have been using the phone for a while now and at the price of Rs. 16,990, I would say that it's one of the phones which stand out in the crowd of too many smartphones under Rs. 20,000, that too phones from brands like Xiaomi and RealMe.
Why is Vivo Z1x a Perfect Phone Under 20K?
First of all, there are too many phones with a gradient back, be it glass or plastic. I have kinda got bored of the same kinda design on different phones. In that case, Vivo Z1x is a refreshing option as the back of the Vivo Z1x has a gaudier color scheme, that switches shades of the same color, just right at the center, you can see the lightest shade of the color and towards the corners, it gets darker and darker! It's a bit experimental I would say, but who doesn't like a phone that looks unique?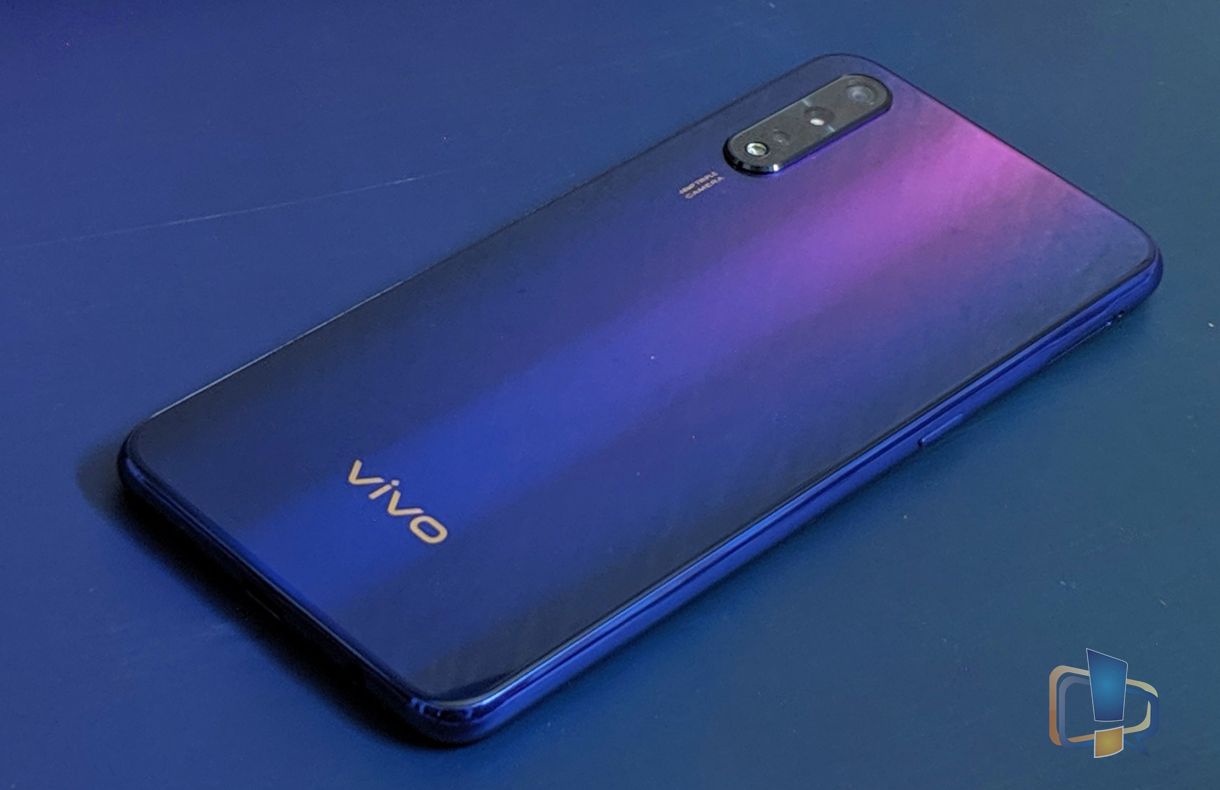 In terms of display, Vivo has made major upgrades for the Z1x. The phone sports a 6.38-inch full-HD+ SuperAMOLED display with 430 nits of peak brightness and an aspect ratio of 19.5:9. The screen to body ratio is over 90%, thanks to the tiny waterdrop notch on top. The SuperAMOLED display is bright enough, it produces rich colors and deep blacks. Watching video content on the phone is an absolute delight and well, even under harsh sunlight, the display is bright enough for all my social media needs, checking mails and browsing the web. With the SuperAMOLED panel, Vivo has also incorporated an in-display fingerprint scanner on the phone.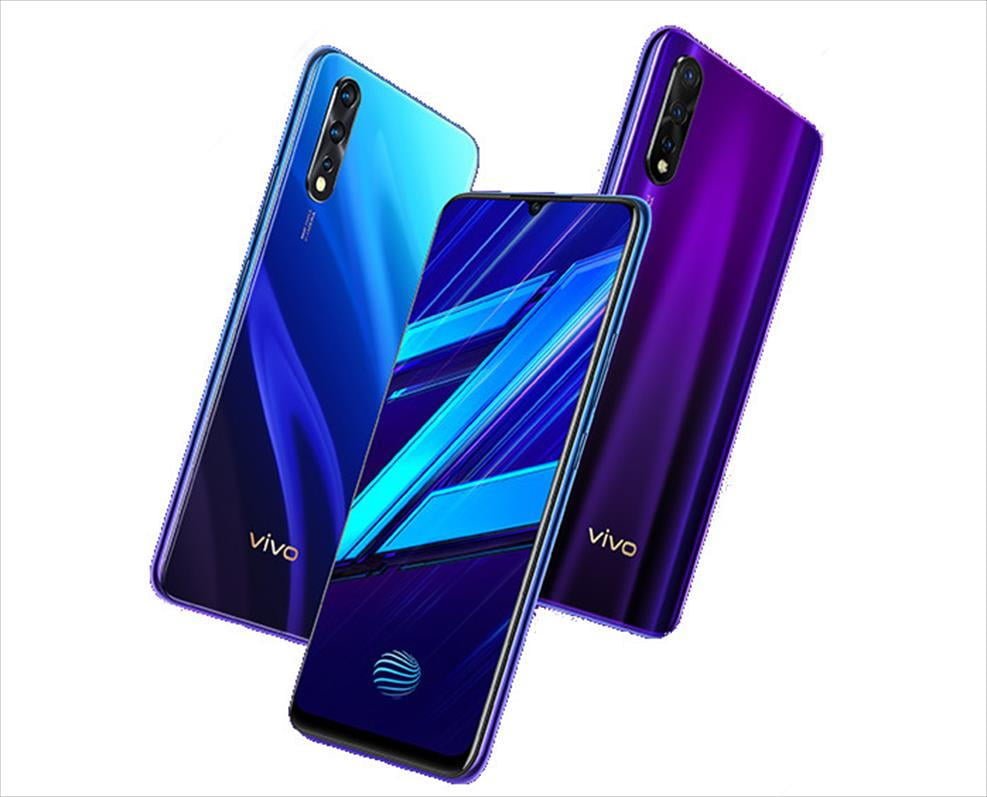 On most mid-range phones with an in-display fingerprint scanner, there is one issue- The unlocking process is slower, compared to a regular rear-mounted scanner, but on the Vivo Z1x, the phone unlocking experience is damn fast and it's probably the faster scanner out there, at such a price.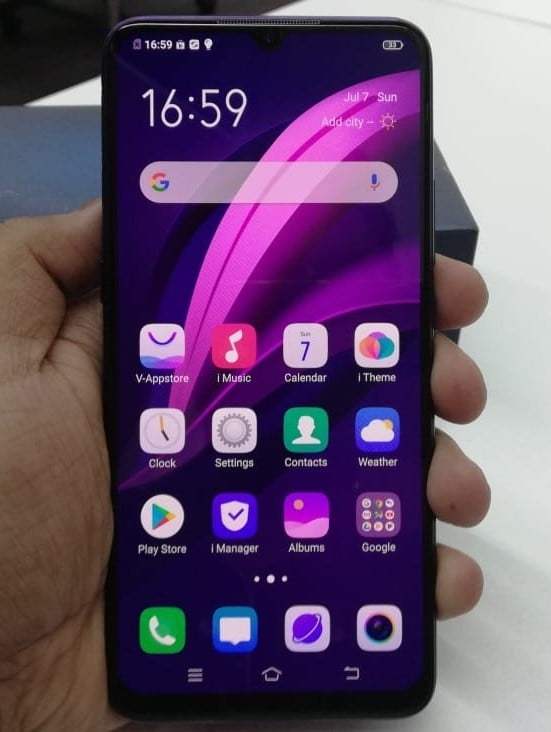 Another big advantage is that the phone, due to having the SuperAMOLED display helps me save battery by turning on the dark mode. With phones that use the IPS LCD panel, I could never take advantage of dark mode and also, due to the fact that some mid-range phones come with an AMOLED display but with just 720p resolution, the content viewing experience isn't that great. But the Vivo Z1x checks all the boxes in terms of display I would say.
Performance Which Never Disappoints
In terms of performance, I didn't have to compromise as the phone comes with Qualcomm Snapdragon 712 chipset with Adreno 616, coupled with 6GB of RAM. The phone performs really well, despite the fact that it comes with a heavy skin like FunTouch OS on top of Android 9 Pie. Multitasking is damn smooth (or smooth AF?). I'm not a heavy gamer or let me just admit that I don't like heavy gaming on phones, I focus mainly on productivity. But well, sometimes I play Asphalt and Clash Royale. In terms of gaming as well, the phone performs great. However, I use a lot of apps for social media management, different tools, email clients and along with that as an avid social media user, I kinda keep using all the apps once in a while, every few minutes, I would say. Along with performance, the camera on the phone is really good. No gimmicky features, no megapixel race!
With Camera of a Flagship Device
The Vivo Z1x comes with a 48-megapixel (f/1.79) primary camera with the Sony IMX582 sensor on the back. Along with that, there is an 8-megapixel ultra-wide camera with an f/2.2 and a 2-megapixel depth sensor for portrait shots. This kind of camera setup may sound very typical for a phone at this price these days, but I'm just happy to see how well optimized the cameras are.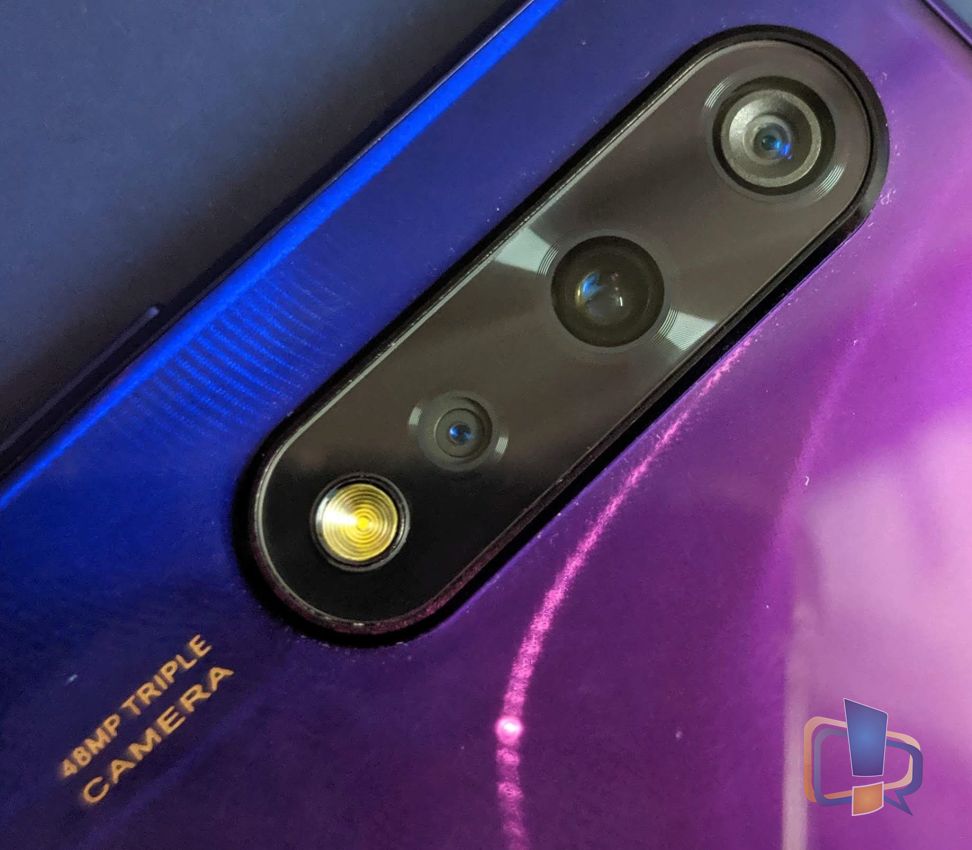 In broad daylight, the photos are great and macro shots taken with this phone are excellent I would say because nowadays, some smartphone makers are going a step ahead and introducing a quad-camera setup on the back with a dedicated 'so-called' macro lens, but even with a dedicated macro lens, the Vivo Z1x captured some amazing looking macro shots with tons of details and very vibrant colors.
https://twitter.com/luckyankit/status/1181919553187540992
In low lighting conditions, the photos aren't great I would say, but the dedicated night mode comes to the rescue in such situations. Photos captured while in night mode retain detail and sharpness while cutting down noise. The wide-angle camera performs well and results are on par with what a user will expect from a phone with a wide-angle lens.
In terms of selfies, though I don't take many selfies, I was quite satisfied with the performance of the 32-megapixel selfie shooter. The photos taken using the front-facing camera are quite sharp and detailed. The portrait mode works flawlessly with great edge detection. The AI works quite well as I have noticed that photos taken while the AI is on are quite sharp and noise levels are lower than regular photos.
The Very Useful FunTouch OS
The software on the Vivo Z1x is heavily customized. Despite being a heavy skin, it doesn't affect the performance as it is well optimized and some of the extra features of Funtouch OS are quite handy in some cases. I personally liked features like app-clone, app lock, gestures, ultra gaming mode, always on-display and smart split. The Ulta Gaming Mode is really great for gamers, as it dedicates all the resources to gaming only while blocking unnecessary notifications.
Battery Enough for Days
The Vivo Z1x packs a big 4500mAh battery which easily got me through a day. And sometimes when I needed a little juice the 22.5W Vivo FlashCharge helped me charge the phone real quick and that's not all.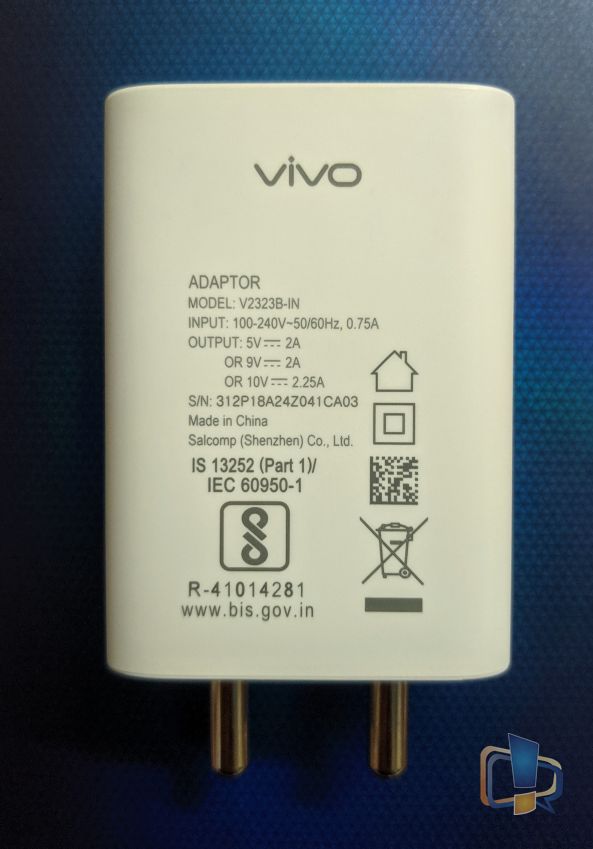 I could even charge another phone using the Vivo Z1x as the phone supports reverse charging via OTG. Overall, I think Vivo Z1x is a great package for the price one is paying and if you're someone who is looking for a powerful, feature-rich but unique phone, you should definitely consider the Vivo Z1x.