LG, a global leader in consumer electronics has launched its new product- A ceiling fan. Wait, that's not like any other ceiling fans that you find anywhere. This new ceiling fan from LG is powered by AI and is IoT enabled.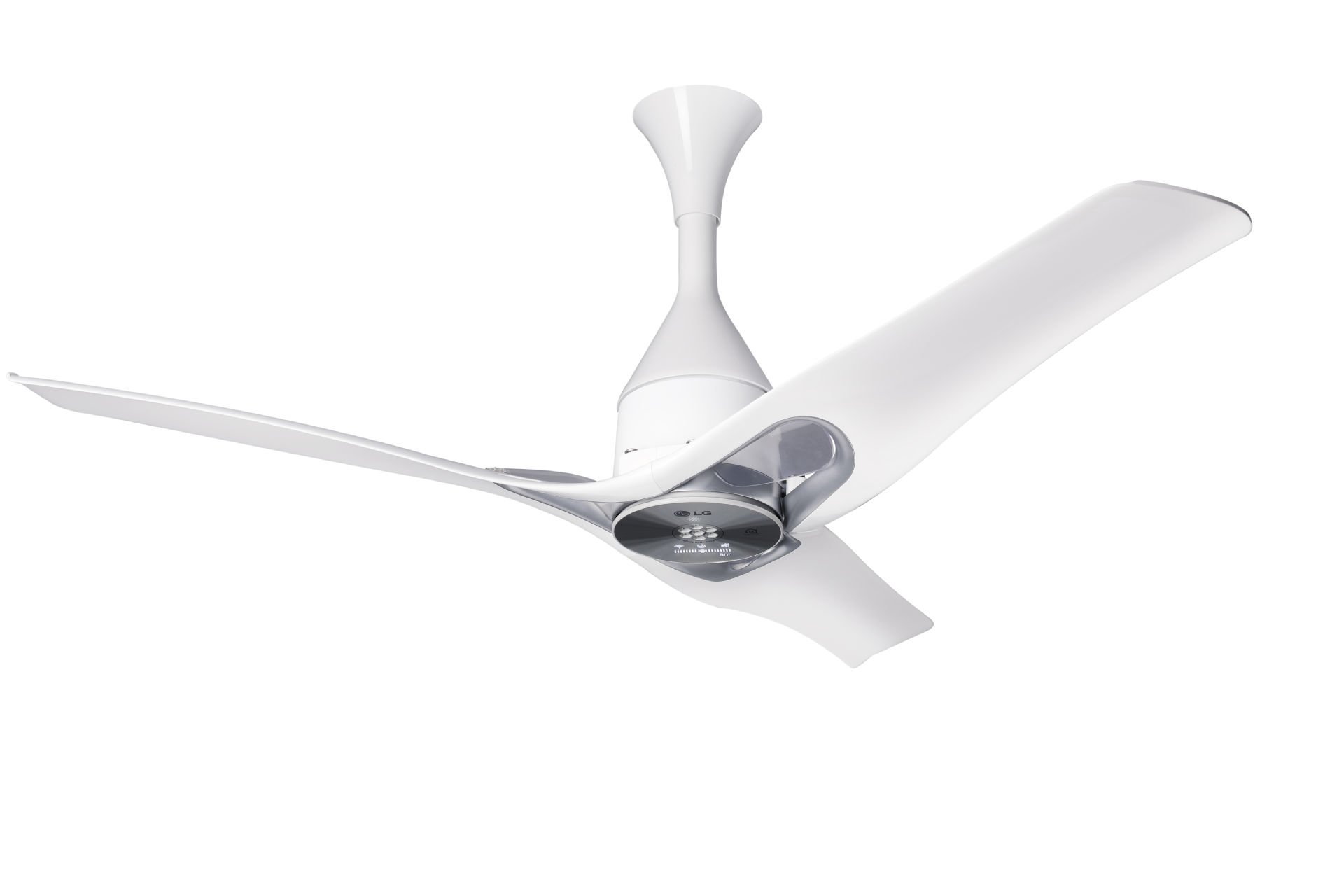 This revolutionary ceiling fan, as LG calls it, offers the ultimate comfort through its Dual Wing fan-blades, which produce incredibly natural airflow with room-wide coverage. The ceiling fan comes with an advanced Inverter motor, which delivers the best in class performance while ensuring safety, durability and reliability.
Commenting on the launch, Ki-Wan-Kim – MD, LG Electronics India said, "We are proud to present our innovative air care solution, which generates natural airflow to bring comfort to the entire room," He further added, "The premium LG Ceiling Fan is strong on performance, convenience, and design, delivering an array of benefits that speak of our continuous efforts to improve consumers' daily lives."
The Premium range of Ceiling fans is equipped with Wi-Fi along with Amazon's Alexa and Google Assistant compatibility making the consumers future-ready. The LG SmartThinQ app lets users remotely control the fan via smartphone or tablet. LG claims that its design has improved airflow with reducing turbulence by 22%, while compared to conventional fan designs. The wings make noise as less as 49dB and with the power of Google Assistant and Alexa, it's ready to make users say, 'Life's Good'.
The new ceiling fan from LG comes with state-of-the-art technologies, quality components, energy efficiency, and first-class style. LG is also providing a 2-year warranty, backed by its strong after-sales service network, all these come at just Rs. 16,990. With LED lights, that add a glam to the aesthetics of any house while being useful and energy-efficient, if you are planning to get a new ceiling fan, that's not dumb, LG's new ceiling fan is for you!