Kaiterra, a global brand, and expert in air pollution monitoring has today announced the launch of the Laser Egg+ CO2 Air Quality Monitor in India. The Kaiterra Laser Egg+ CO2 is the first indoor air quality monitor for homes which can also measure CO2 levels in the air, in addition to four other key pollutant indicators — PM2.5, Air Quality Index, Temperature and Humidity.
Commenting on the launch of the product, Liam Bates, CEO and Co-founder of Kaiterra, said,"The addition of the Laser Egg+ CO2 to our dynamic product portfolio brings CO2 monitoring to consumers' fingertips," he further added, "Most consumers don't realize that moderate levels of CO2 commonly found in their home can lead to a cumulative negative impact on health and wellbeing. We felt it was important to develop a product that updates consumers on these levels as well as other key pollutants so they can take action to make the air in their homes safer."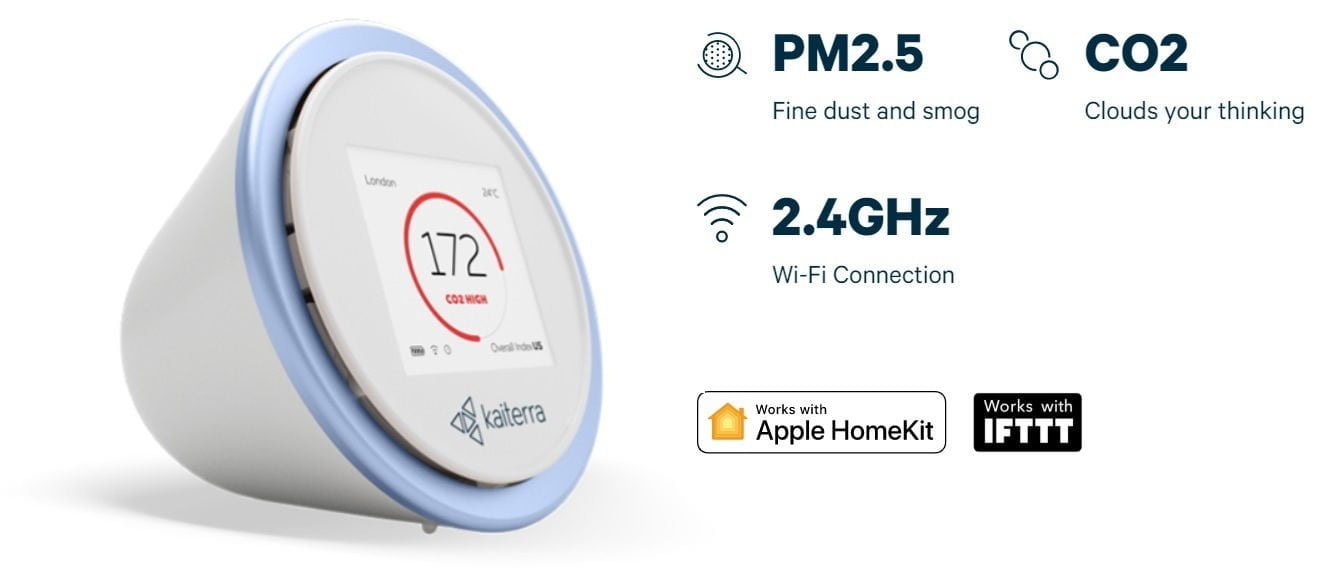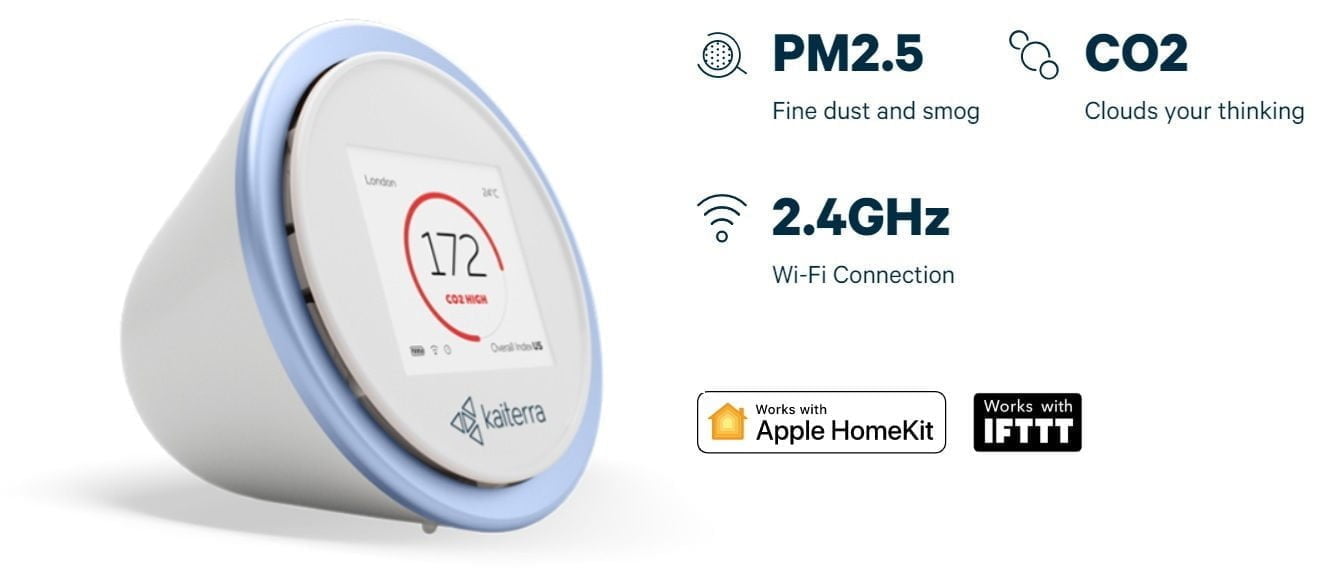 Kaiterra's India CEO, Nita Soans explained how the Laser Egg+ CO2 can help people be aware of indoor air pollution and high CO2 levels. He said that it can be really useful for monitoring the air in bedrooms, classrooms, and workspaces.
Air pollution is one of the major challenges that mankind is facing all over the world and growing concerns regarding air pollution is a big topic of debate. Carbon dioxide is one of the primary greenhouse gases responsible for the gradual heating of the Earth's atmosphere and surface. Burning of fossil fuels such as coal, oil, and gasoline has accelerated the Carbon dioxide emission even more, and have contributed to greenhouse gases. High Carbon dioxide levels contribute to air pollution and have been linked to breathing issues such as asthma. It has also been observed that a high concentration of Carbon dioxide can affect physical and mental health.
The Kaiterra Laser Egg+ CO2 is powered by first-class sensors and a cloud-based calibration that provides accurate, real-time readings from reference-grade monitors stationed across the globe. It can be monitored from a mobile device via the Kaiterra App. In the app, users can access the trends and get real-time data about the air quality as well as CO2 levels. Users can also choose to get alerts when parameters cross a certain set level.
The Kaiterra Laser Egg+ CO2 has a multilingual interface so that users don't face any difficulties due to the language barrier. It has got Wi-Fi connectivity and has a long-lasting battery that can last as much as up to 8 hours on a single full charge. It supports Apple HomeKit and IFTTT so that users can automate tasks, for example, turning on air purifier when the air quality gets poorer. Kaiterra Laser Egg+ CO2 is priced at Rs. 16,995 and is available for purchase on its official website, as well as on Amazon India.