LG Electronics, a global leader in consumer electronics has announced the new range of water purifiers in India. These new water purifiers feature a stainless steel storage tank. Apart from that, the new range of water purifiers is equipped with technologies that not only just purify water, but it also saves water.
LG claims that the new range of water purifies can achieve more than 50% water recovery, as LG has carried out extensive R&D to make sure that water wastage is minimum. The new range of LG water purifiers come in seven variants and is available with prices starting at Rs. 18,990.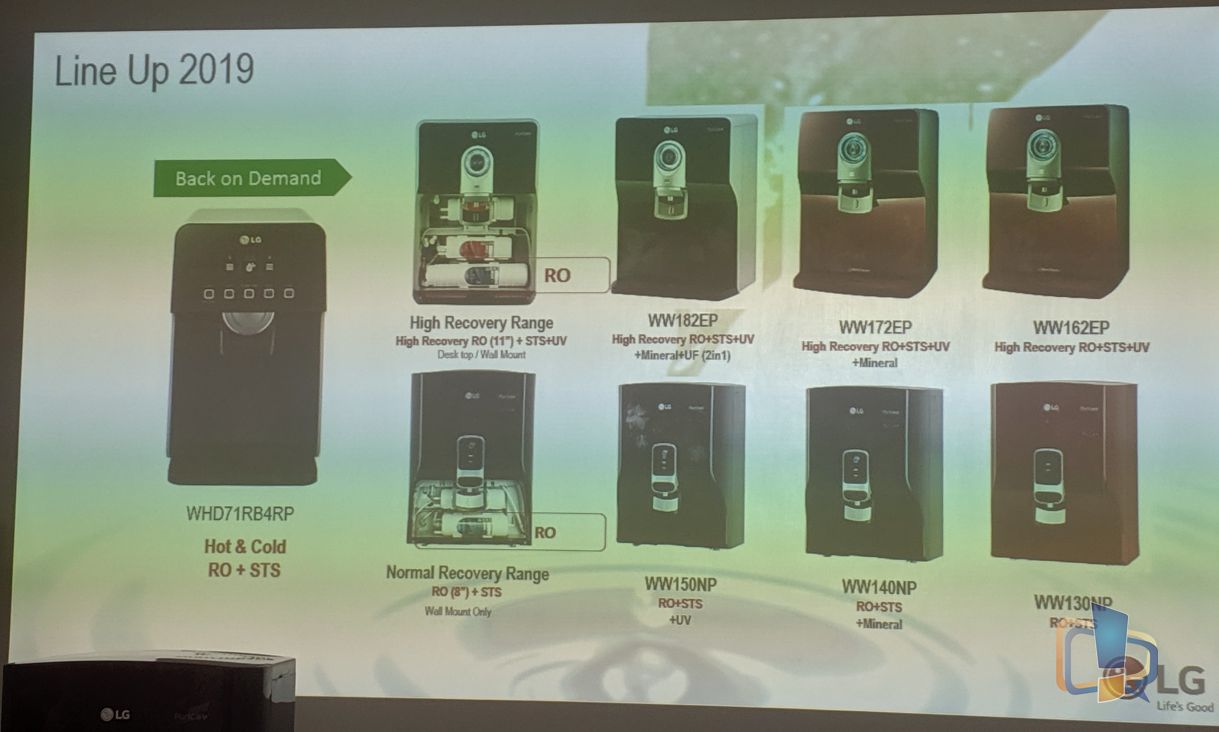 The new range of LG water purifiers come with Dual Protection Stainless Steel Tank™ and Digital Sterilizing Care™ that yields safe and clean drinking water, through an advanced 5-stage RO filtration process. LG claims that the tank can effectively lower the rate of bacteria growth by 94.4%.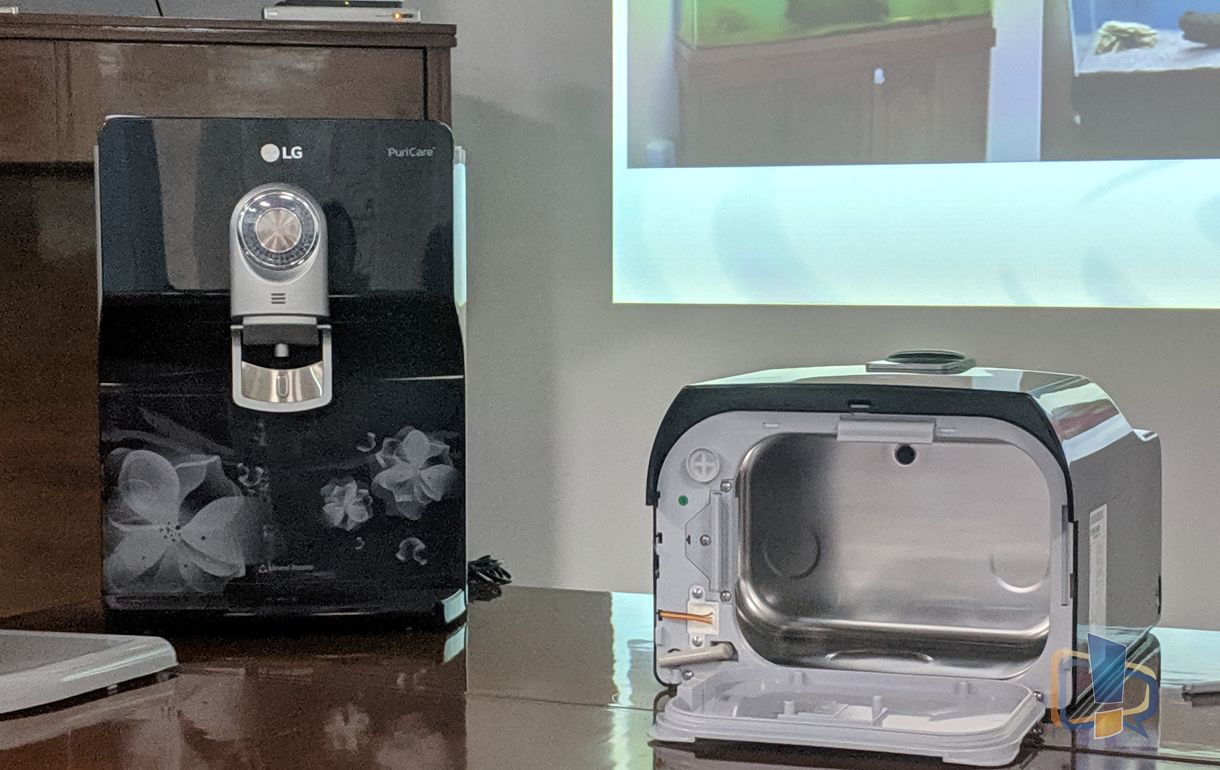 The multi-stage filtration method in the purifiers can remove contaminants as minute as 0.0001 micrometers in size, eradicating bacteria, viruses, and heavy metals as well. There is also a Mineral Booster in order to add required Mineral without mixing impure water.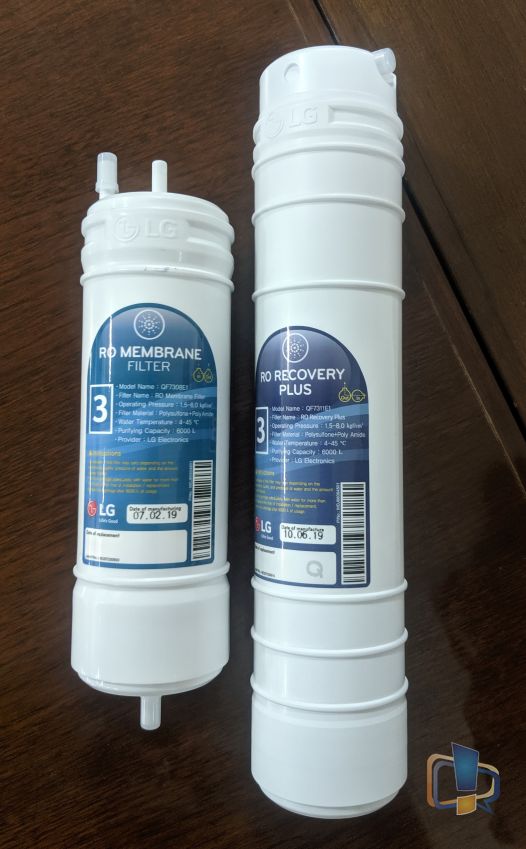 While RO eliminates virus and bacteria, the UV Cycle in LG True Water Purifiers runs during the storage stage. The UV Cycle automatically starts every six hours to eliminate bacteria that may have popped up. The new LG water purifies also come with Digital Sterilizing Care™ which sterilizes the entire water path, faucet, and tank with a unique sterilizing kit that doesn't use any harmful chemical. On the new water purifiers from LG, there are features like Smart Display that displays info like when a user should change the water filter, UV Sterilizing status, and water level. The new purifies also come with an extra valve so that users can add a tap through which they can get safe water flow for washing vegetables.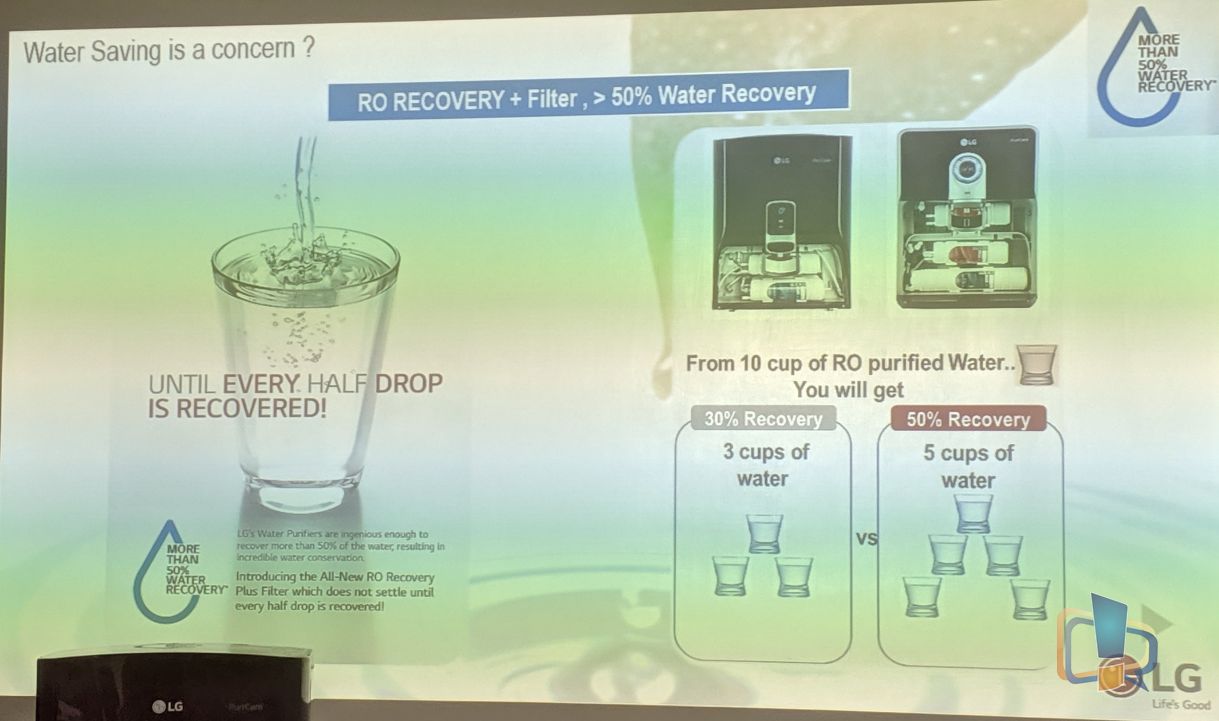 LG water purifiers come with a year of complimentary maintenance in all its water purifier range, and the maintenance includes scheduled and automated visits by LG's service engineer and three times outside Sediment filter change.