Orient Electric Limited, part of the diversified USD 2 billion CK Birla Group, has expanded its LED lighting portfolio with the new range of Orient EyeLuv LED Lights. The new Orient EyeLuv series of LED lights come with Flicker-Control technology, which reduces the flicker that is not visible by the human eye but is harmful to health.
Commenting on this development, Rakesh Khanna, MD & CEO, Orient Electric Ltd said, "Orient Electric has always been committed to pioneering innovation and we are happy to launch the "EyeLuv series" LED bulbs, battens and other popular LED luminaires which will directly benefit the society at large and take care of the problem of invisible flicker in normal LED lights which seriously impacts human health."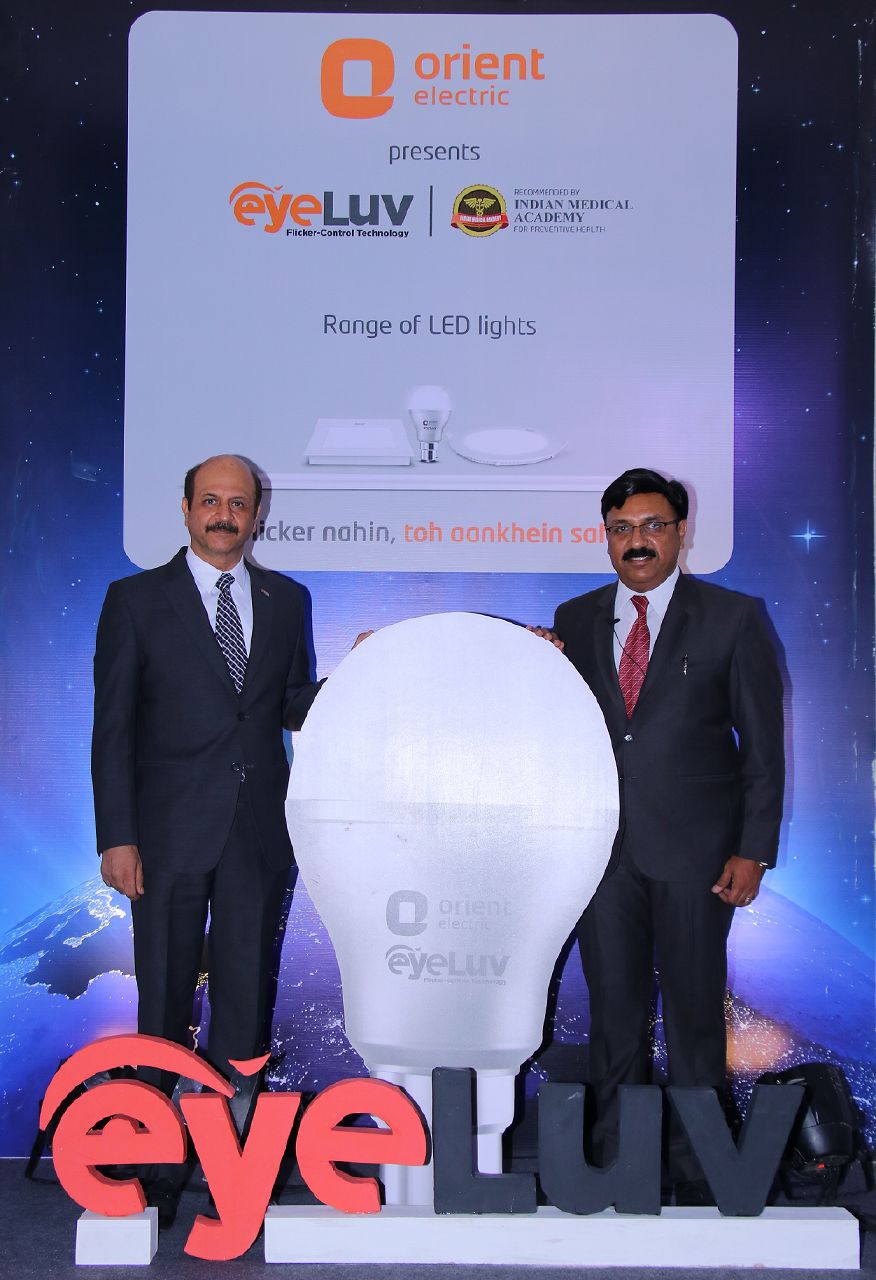 The company mentioned that, as per studies prolonged exposure to flickering emitted by LED lights with flicker percentage above 30% can lead to negative health impact such as eye strain, headaches, blurred vision, fatigue, apparent slowing or stopping of motion, reduced visual task performance and in some cases, neurological problems. To cope up with this issue and minimize health hazards, Orient EyeLuv series of LED lights have been made, with special attention to health in mind.
https://youtu.be/K6viSedO-Pg
Flickering is common in most LED lights. It is just a rapid change in the brightness of LED light. Sometimes, it is visible and sometimes, it's not, at least the human eyes cannot detect the invisible flickering. The visible flicker has a frequency generally below 100 Hz, but the invisible flicker is very rapid fluctuation with a frequency above 100 Hz that human eye cannot detect. The best way to detect invisible flicker is to record a slow-motion video clip of LED light. And maybe you should try that too, using a smartphone as many smartphones these days have slow motion video capturing capabilities up to 960fps.
https://twitter.com/luckyankit/status/1145602538378579969
The company also claimed that it has conducted researches in NABL accredited lab to understand the implications of invisible flicker from LED lights. The research findings clearly indicated that LED flicker has many adverse health implications and to solve this issue the Orient EyeLuv LEDs have been introduced, a result of one year of hard work by Orient's R&D team. This new lineup of LEDs has also been awarded a certificate of recommendation by Indian Medical Academy (IMA) for Preventive Health. As of now, Orient is offering LED bulbs, LED batten, Commercial Light panels, and downlighters under the EyeLuv series LED Lights lineup and more products using the same technology will be introduced later.