Digisol Systems Limited, a leading provider of the Networking products has once again extended its switches portfolio and has launched the new DG-FS1006PF six port Fast Ethernet PoE unmanaged switch. The device supports 4 PoE ports and 2 uplink ports while managing its compact form factor despite being capable of providing exceptional performance.
The switch also features CCTV mode which allows extending Ethernet connectivity up to 250m on PoE ports with VLAN support. This makes it ideal for surveillance requirement. The DG-FS1006PF Switch offers 6 x10/100 Mbps Fast Ethernet ports with 4 Power over Ethernet ports. These PoE ports are IEEE 802.3af and IEEE 802.3at compliant and can supply PoE Power to PoE devices, which eliminates the need for setting up an external power source and power cabling for such devices. The switch offers a backplane capacity of 1.2Gbps, with an average data transfer rate of 200Mbps per port at full duplex mode.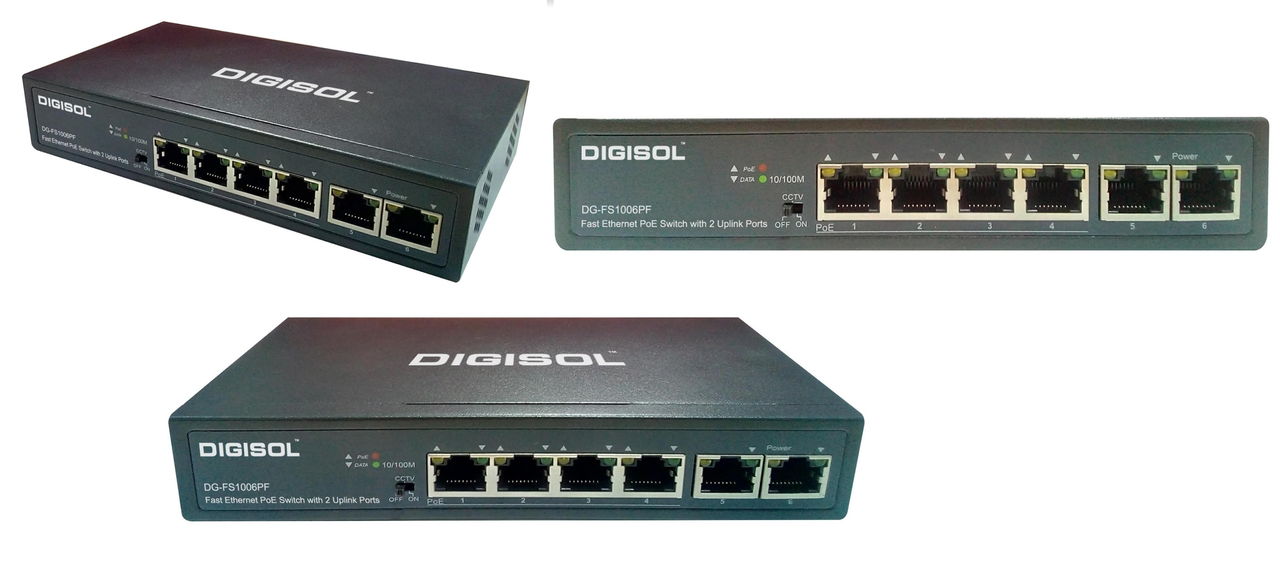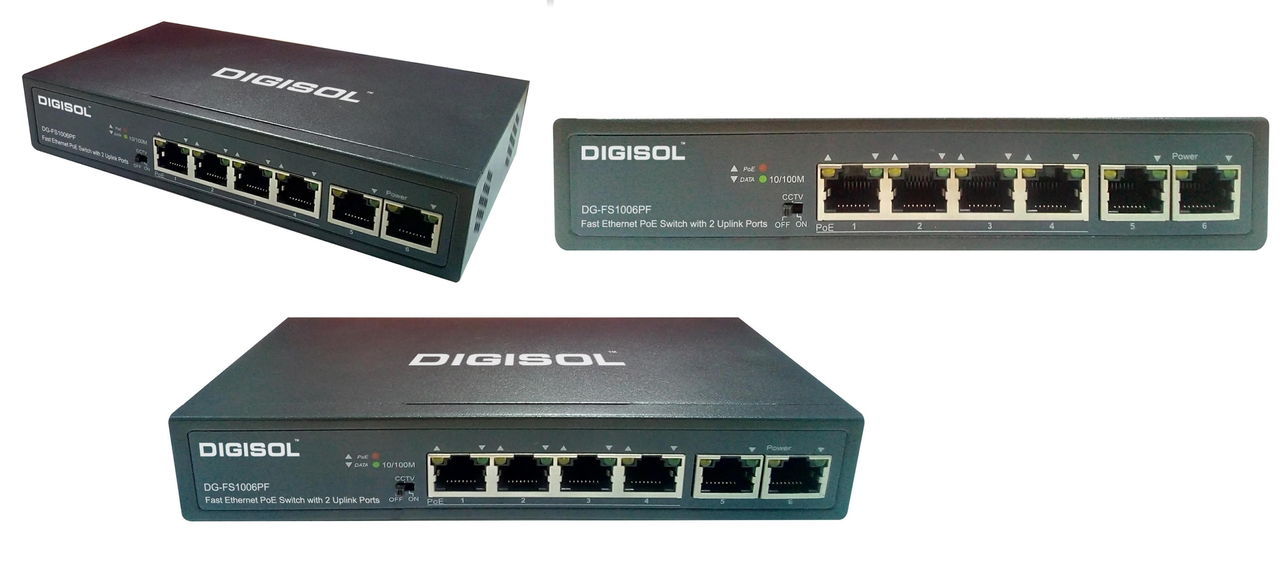 The Digisol DG-FS1006PF is like any other plug and play device, and the auto-negotiation and auto-sensing features make the configuration simple and the deployment is fast. The device comes with a toggle button to switch to CCTV mode. Under this mode, ports 1-4 will be isolated from each other but can communicate with uplink port 5-6. At the same time, it will set ports 1-4 to full 10Mbps speed & can extend Ethernet connectivity up to 250m which can help extend the distance without adding additional switch or repeater. The Digisol DG-FS1006PF Switch is priced at Rs. 3999 and the company offers a limited lifetime warranty for the product.