The LG OLED TV is out in the market, available to consumers for quite some time and there is no doubt that LG is running the ultimate entertainment TV experience and providing a harsh competition to others when we talk about OLED vs. LED. Basically, with an LG OLED TV anyone can dive into an immersive viewing experience with superior color reproduction and super high contrast, producing deep black, which is achieved by turning individual pixels off while others are on.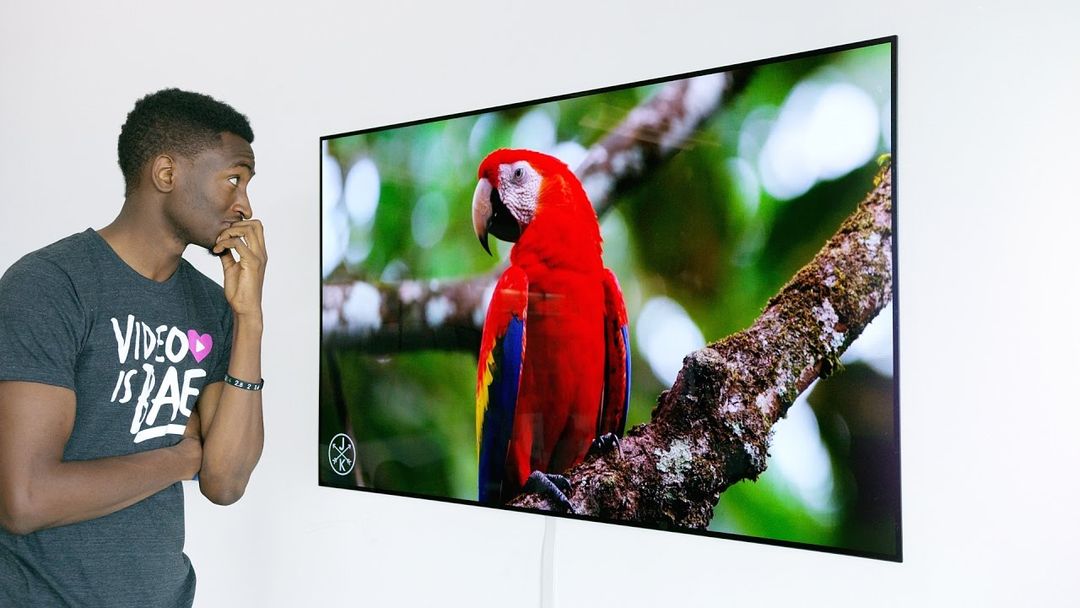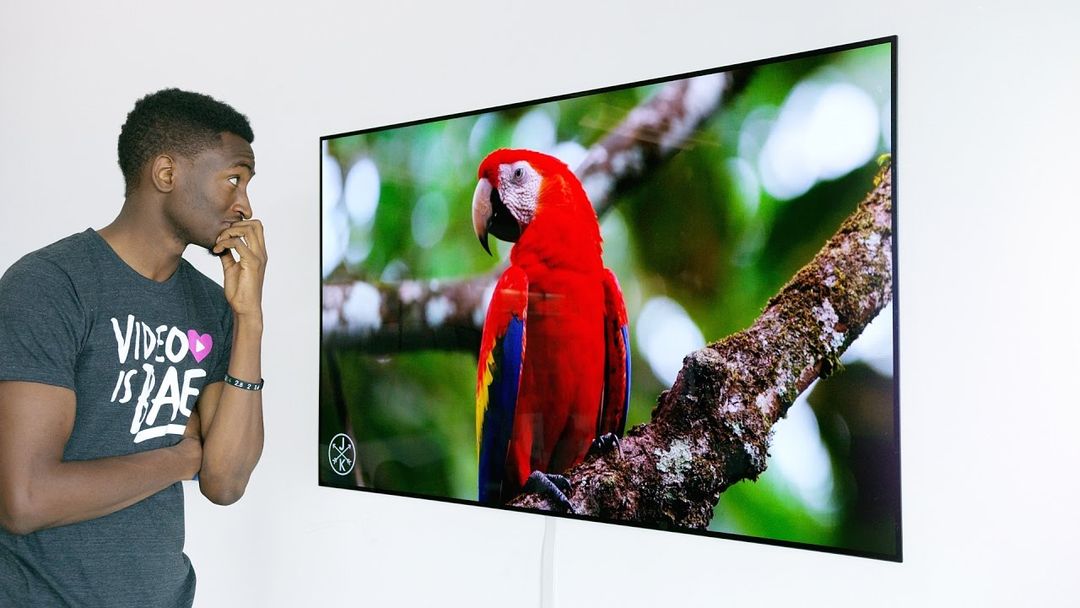 This is not the only thing that puts the LG OLED TV a step ahead of others. OLED technology also reduces the thickness and weight of the TV. The latest Wallpaper TV from LG is a brilliant example of LG's excellent design, performance, and mobility, all combined into one single OLED TV that will provide a great viewing experience to users. Just in case, you're not familiar with the LG Signature Wallpaper TV, this is how it looks!
LG launched the OLED TV with a goal and that was to redefine the viewing experience, by making a perfect blend of a unique synthesis of functionality and aesthetic excellence. As the lifestyle gets hectic, most people will love to watch their favorite shows on Netflix or enjoy a game live, while having an experience that is true to life. The key message of LG OLED TV is simplicity and perfection. The LG OLED TV combines the power of detailed imagery and crisp audio, allowing viewers to indulge in a rich and immersive audio-visual environment.
The LG OLED TV features the Dolby Vision and Dolby Atmos technology, which offer a perfect home-cinema experience for users. While Dolby Vision transforms the television viewing experience with astonishing brightness and optimizing the picture scene-by-scene, with the support of all HDR Format, the Dolby Atmos offers 360-degree surround sound. These two, when combined can provide a theater-like experience in the comfort of one's home!
With a better leapfrog experience, comes a smarter and more polished interface that is easy to use and lets users navigate to whatever they want. The LG OLED TV is powered by WebOS, a unique platform designed for TV which provides an intuitive interface. Viewers can now enjoy Latest and popular 4K services like NetFlix, Amazon Prime videos along with unlimited regular content access via YouTube- All at the touch of the Magic Remote, that also doubles as a mouse.
The user-friendly LG OLED TVs are making an impressive mark in the market by delivering a TV experience like never before. LG calls it as the 'Future of TV', as an unmatched home cinema experience is just too near for anyone looking forward to grabbing a new TV.