Taking forward the capabilities of Google Search, the tech giant has introduced a new feature called as 'Symptom Search' in India. This feature will make it easier for patients to understand their medical symptoms. With this new update, now users can find information around various medical symptoms, right on their mobile devices.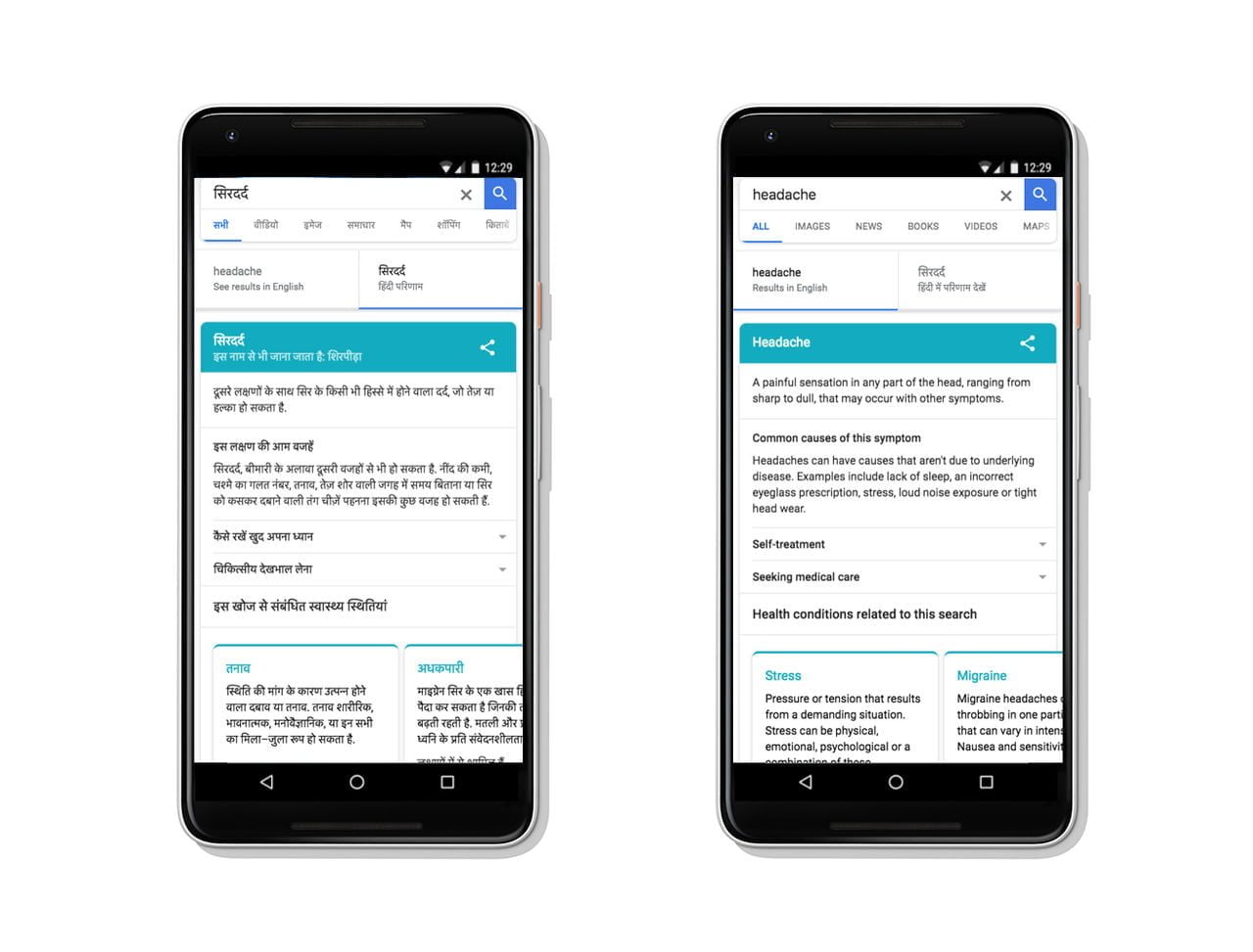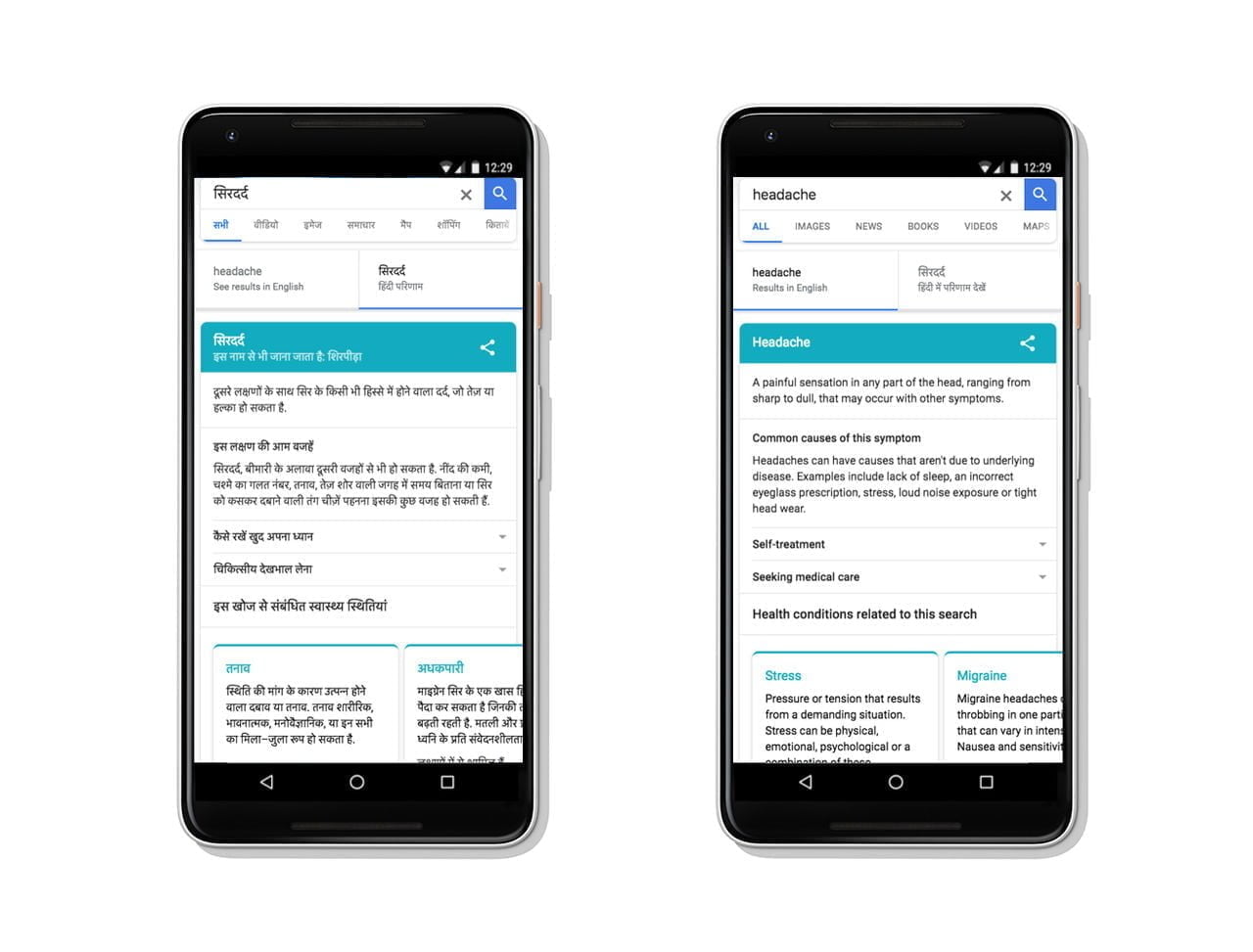 Starting this week, Google will add information about commonly searched symptoms and when a user makes a search with the keyword like "cough and pain", the app will show a list of related conditions like common cold, acute bronchitis, flu, pneumonia, chest infection etc. For symptoms like a headache, the app will show digital cards providing users an overview description along with information on self-treatment options and suggest what kind of symptoms may be required a physician's visit.
As per Google, roughly 1% of searches on the search engine are related to various symptoms. With this new feature, Google wants to help users navigate and explore health conditions related to various symptoms, and quickly get to the point where they can talk to a health professional or do more in-depth research on the web. To provide a tailored experience for India, Google is working with a team of medical doctors at Apollo Hospitals. However, Google has said that these search results are intended for informational purposes only Google doesn't recommend taking its help for any kind of symptoms rather, users are advised to go for professional medical advice and treatment.
Commenting on this close partnership to bring this new feature, Ms. Sangita Reddy, Joint Managing Director, Apollo Hospitals Enterprise Limited said, "Apollo Hospitals has always been committed to empowering individuals with knowledge and involving them in their own care. This is a significant trend and we are happy to have partnered on this initiative with Google. At Apollo Hospitals, we have always made optimal use of digital technology for the benefit of patients. The abundant experience and expertise of our consultants was drawn towards providing clinical validation of the symptoms to spread the message of awareness and prevention of diseases. With the launch of the Symptom Search Project, we aim to provide quality healthcare information which can be accessed by a billion Indians."
Back in 2016, Google had introduced health condition cards to help the Indians find reliable health information. And now, Google will help people find related medical conditions based on various symptoms. Google has also stated that the new feature will be available in two languages as of now- English and Hindi. And the service will be available on both Android and iOS devices.