Epson, a world leader in digital imaging and printing solutions has expanded its portfolio of InkTank printers by launching a new series of A4 WiFi printers with integrated InkTanks. Five new models have been introduced- L4150, L4160 L6160, L6170, and L6190. Of the five new WiFi printers launched all but the L4150 offer duplex printing. These new InkTank printers continue to offer great value for money having a print rate at 12 paise for B&W and 20 paise for Colour composite.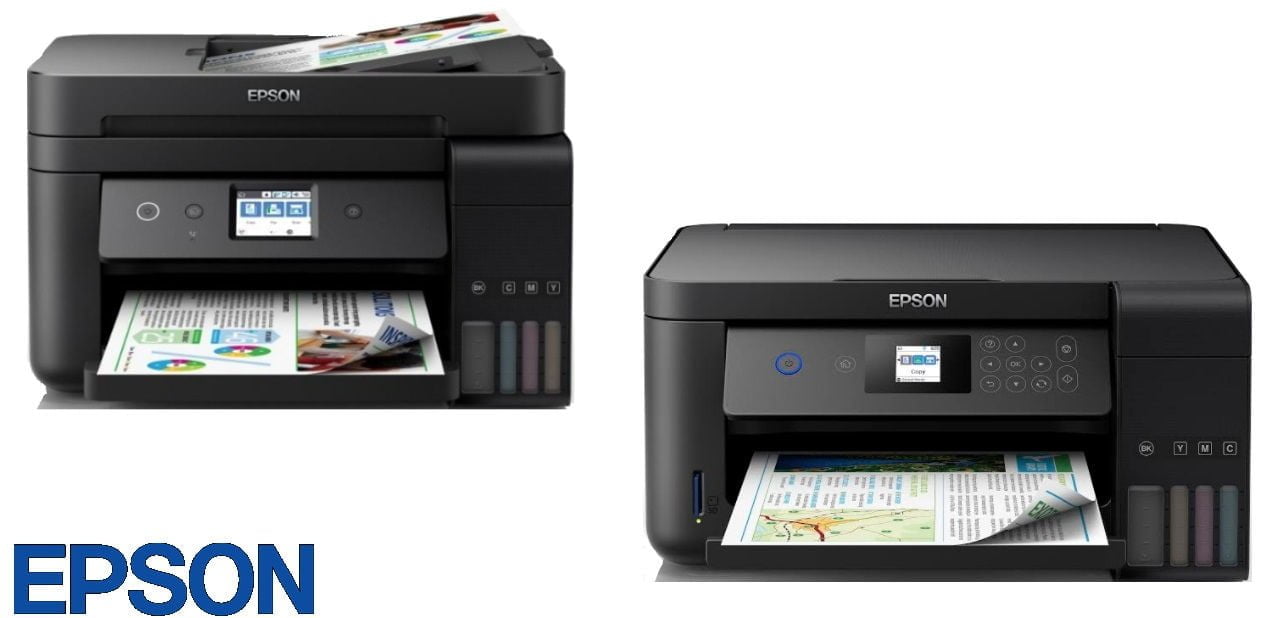 The new Epson E-Series InkTank printers come with a compact design and integrate the InkTank into the printer, which is one of the biggest improvements as compared to older models. The printers have ultra-high page yields of 7,500 B&W pages and 6,000 color pages for each complete set of 4 ink bottles. Also, the new Epson L-Series printers offer the smallest footprint amongst all brands of InkTank printers.
Commenting at the lunch of the new Epson L-Series printers in India, Mr. Siva Kumar, General Manager, Inkjet Printers at Epson India said, "We have redesigned the experience of our L-series InkTank printers to bring greater convenience and ease-of-use, as well as added new features that support the business needs of our customers. The new integrated InkTank printers are ideal for consumers with WiFi printing needs and like earlier Epson InkTank printers, continue to offer very low printing costs. We are convinced that the new range of printers will support businesses and home users by helping them manage their printing costs while improving overall efficiency."
The brand also claims that the integrated InkTank printers deliver exceptional quality black prints with the use of black pigment ink that produces water and smudge-resistant printouts. Also, large-sized photo printing is made possible as the printers support borderless printing of up to A4 size. All the new L-series InkTank printers, except the L4150, come with an auto-duplex print function which provides users up to 50% savings on paper cost. As of now, Epson is the only brand offering InkTank printers with auto-duplex function in the market.
The new L-series printers start at a price tag of Rs. 15,000 and goes up to Rs. 25,000. The L4150 and L4160 have a warranty of 1 Year or 30,000 pages, whichever is earlier while the L6160, L6170, and L6190 have a warranty of 1 Year or 50,000 pages, whichever is earlier. The key specifications of the new Epson L-Series InkTank printers have been added below, along with pricing for readers' convenience.
Models
L4150
L4160
L6160
L6170
L6190
Printer Type
Print, Scan, Copy
Print, Scan, Copy with ADF
Print, Scan, Copy, Fax with ADF
Print Speed
Up to 10.5 ipm / 5.0 ipm
Up to 10.5 ipm / 5.0 ipm, Duplex: 6.0 ipm / 4.0 ipm
Simplex: Up to 15 ipm / 8.0 ipm, Duplex: 6.5 ipm / 4.5 ipm
Print resolution (default / maximum)
5760 x 1440 dpi (with Variable-Sized Droplet Technology)
4800 x 1200 dpi (with Variable-Sized Droplet Technology)
Scan resolution (optical / maximum)
1200 x 2400 dpi
Weight
5kg
5.5kg
5.8kg
6.7kg
6.8kg
Warranty
1 Year or 30,000 Pages whichever is earlier
1 Year or 50,000 Pages whichever is earlier
Price
INR 15,499
INR 17,299
INR 20,399
INR 21,799
INR 24,099