Editor Rating

Rated 4.5 stars

Outstanding
₹29999
---
Honor 8 Review

Reviewed by:

Published on:

Last modified:
---
Honor 8 is the newest flagship device from Huawei, and it has the same dual camera (minus the Leica branding and technology) as we've seen in Huawei P9 already, but it does have the learnings from it. So the main USP of the phone is camera plus design as Honor 8 looks incredibly premium. For a cost of Rs. 29,990, the device has to fight the likes of OnePlus 3 and Zenfone 3 which are also a great purchase option at this price range. Can Honor 8 proves himself better than it's competitors, we'll find out in this review:
Huawei Honor 8 Review: Build and Design
Honor 8 is an output of lots of efforts put by Huawei in designing Honor 8 and it does appear out in the form of a polished one. There are many design elements which make it attractive and fills all boring gaps. Honor 8 has a metal frame around the edges which sits between two 2.5D sheets of glass and you'll have to hold the device to feel the quality and craftsmanship that goes into it.
Overall the build quality of the device is excellent, starting from the flawless CNC machining process to the 2.5D screen on the front and back. There are no rough or sharp edges anywhere, and the back glass is built using 15 layers of glass.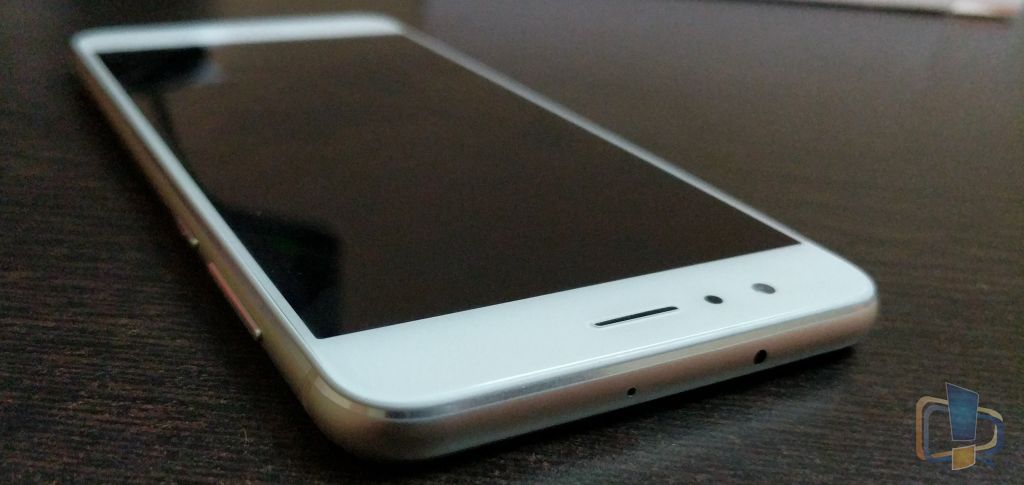 We had the pearl white colour variant of Honor 8 and Huawei has gone a great length in the detailing of the device. Pearl white variant appears to be of pearlescent finish colour, which means not pure white but off white with a border which while looks like silver, is actually a light shade of Gold colour.
While hardly anyone is going to notice such detail, altogether such detailing on the device makes it stand out in the crowd and is easily distinguishable. While the gold colour variant of any device has never been my preference, but just a frame at edges doesn't bother me at all, rather it enhances the looks of the device.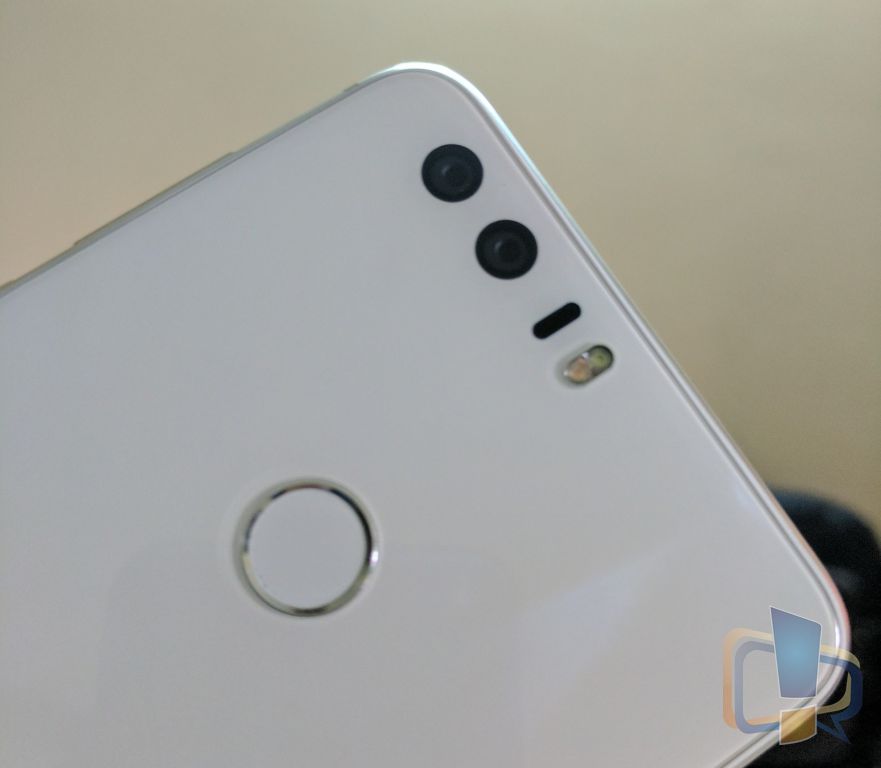 Coming to the back, this is where you'll notice the flawless engineering done by Huawei which you'll not even find in Huawei P9 or Apple iPhone 7 Plus i.e. a seamless flat back. Even though there are two 12MP cameras (sans OIS) with laser assist and a dual tone LED flash, the complete camera module sits under the 2.5D glass, so it is completely protected.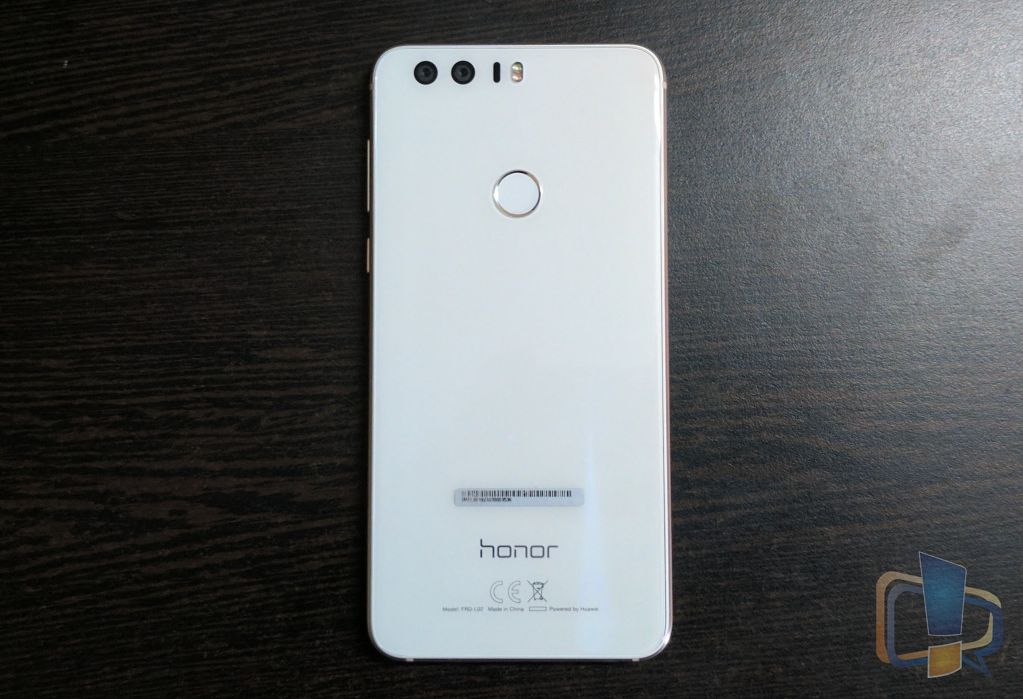 There are cuts out in back glass only for dual tone LED flash and the fingerprint sensor and both flush really well with the glass, so that nothing is extruded and overall the back of Honor 8 is completely flat.
Huawei Honor 8 Review: Features
Speaking of features, Honor 8 has a 5.2-inch LTPS Full HD (1920 x 1080 pixels) resolution with a pixel density of 423PPI. The device is powered by a HiSilicon Kirin 950 chipset (4x ARM Cortex-A72 at 2.3 GHz + 4x ARM Cortex-A53 at 1.8 GHz) along with Mali-T880 graphic processing unit. There are 4GB RAM and 32GB of internal storage which can be expanded up to 128GB using the hybrid SIM slot in the device.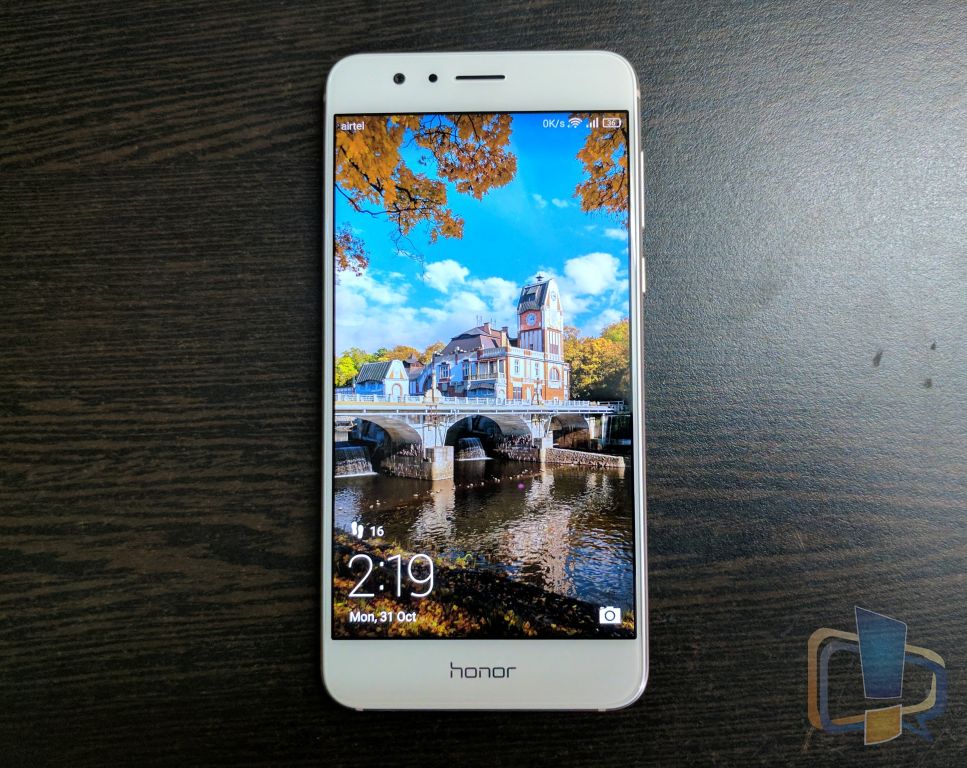 Honor 8 is a single SIM device and has a hybrid SIM slot for accepting one nano-SIM card with a microSD card for storage expansion. You cannot use the other slot for adding SIM rather than microSD card as the device won't recognise it. Out of the box, maybe you won't be able to use the VoLTE network on the device, as Huawei will push an update for VoLTE support very soon.
There are other plenty of options in device like NFC, an infra-red unit at top (supporting controlling almost every brand product i.e. Television, Air conditioner, Set-top box, Camera, Network Set-top box, DVD player and Projector, using Smart Controller app), a USB 2.0 Type-C port at bottom, 4G Bands, Bluetooth v4.1, Wi-Fi 802.11 a/b/g/n/ac (Hotspot for up to 8 devices) and GPS.
Various Uses of Fingerprint Sensor
After registering your fingerprint, activate the fingerprint touch control sensor under Fingerprint ID in the settings menu, you can do following tasks:
Snapping a photo: You can now simply tap on the fingerprint sensor to take a snap in the viewfinder of the camera.
Opening and clearing notification panel: Simply swiping down on the fingerprint sensor can reveal the notification panel, and double-tapping the sensor will clear all outstanding entries at once.
Answering calls or cancelling an alarm: Press and hold the fingerprint sensor to answer incoming calls or cancel an alarm.
Smart Key Button
In settings, select Smart Assistance, and then Smart Key to program the press button on the fingerprint reader. Configure a press, long press and double press to your favourite apps or functions.
Messaging: Access text messages with one touch.
Voice Recording: Try double tapping to record quick notes using the voice recording function.
Knuckle Sense (Gestures on Display)
With the Honor 8, you can take partial or full screenshots with the tap of your knuckle and unlock features quickly and easily.
https://twitter.com/luckyankit/status/793027538033401860
Capture a screenshot by double tapping the screen with one knuckle.
To start recording a video, double-tap the screen with two knuckles, and to stop and save the recording, double-tap with two knuckles again.
Go to your settings and choose the Motion control option. Click "Draw," and turn on the feature. Designate a letter to open a certain app in your settings or go with the default settings. When your screen is on, use one knuckle to draw a letter by single-tapping and watch how the app opens. For example, the camera can be designated to open when you form the letter "C."
Link+
Link+ is a unique feature to Huawei devices which you can find in the "Wireless and Networks" section. Link+ offers signal reception enhancements while you're on the move. It helps in getting quicker connections to networks while roaming and WiFi+ if enabled automatically switches between Wi-Fi and mobile data.
Huawei Honor 8 Review: Display
Display of Honor 8 is excellent. The brightness and sunlight visibility is good too; however the visibility is slightly affected by the reflective glass, but that is easily compensated by the brightness level of the display.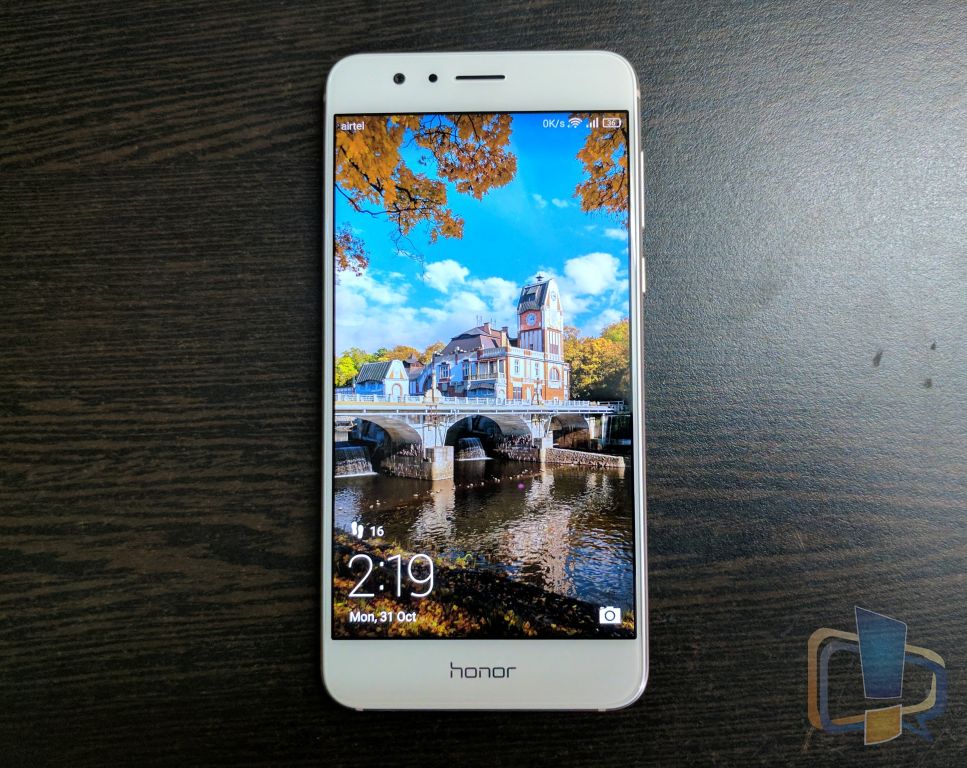 For a 5.2-inch sized screen with a 423PPI pixel density, the display is a treat to eyes. Honor 8 provides the option of adjusting the colour temperature of the display in notification panel – Settings tab. There's also an option of Comfort mode to reduce the amount of blue light emitted by the display.
Huawei Honor 8 Review: Performance
Powered by Kirin 950 processor which is a powerful chipset, so playing graphic intensive games is not an issue. While this processor might not get great scores in benchmarking apps, it scored quite near to Huawei P9.  We tried playing games like Dead Trigger 2, Modern Combat 5, Trigger 2 and each of them worked well without any drop in frame rates.
However, on continuous usage of camera resulted in heating up of the area below the camera. Upon measuring heat levels, it was near around 39-40 deg Celcius, which is pretty hot for a smartphone. While on normal usage, or while gaming, there was no sign of heating up and the phone remained fairly cool most of the time. Hopefully, Huawei will fix the heating issue in upcoming updates.
Huawei Honor 8 Review: Camera
Along with design, Camera is the main USP of Honor 8. The device has the same camera setup as of Huawei P9 i.e. same 12 Megapixel dual camera setup at the back with f2.2 aperture, Laser AF, Dual-tone LED flash but doesn't have the Leica branded optics. However there isn't much difference in image quality of both phones, but yes it does Lack monochrome feature of Leica and few other tweaks. However, it's still a good option to opt for if you're tight on budget.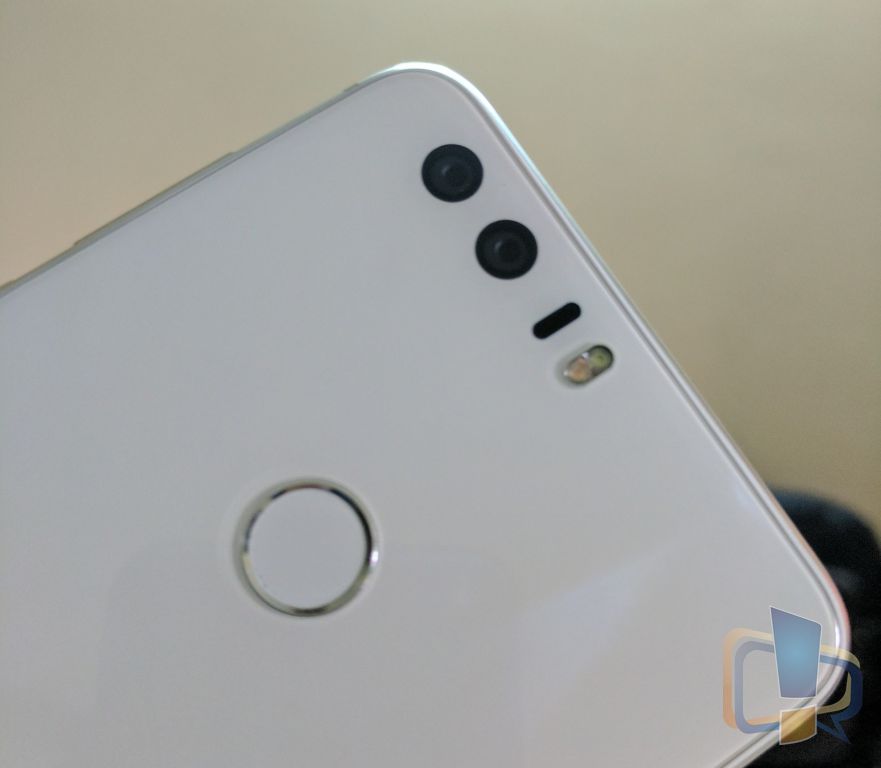 Talking of dual camera sensor at the back, one of them is an RGB while other is Monochrome. Both sensors work together to produce an image with superior detailing and dynamic range compared to most of the offerings on the market. The RGB sensor picks all the colour information while the Monochrome sensors pick the detailing from the shadows as well as the highlights. The impressive thing about the Monochrome sensor is that it can capture three times the amount of light than a typical RGB sensor.
The images captured by Honor 8 are quite stunning like as of Huawei P9. The colours are beautiful, and the detailing on the images is excellent. The dynamic range of light on the images is great, so many a times; you might NOT see a noticeable difference in HDR or non-HDR images. And since the camera has AutoHDR feature, so you don't need to enable that manually whenever required. Thanks for Hybrid AF (Laser AF + PDAF), focusing is pretty quick, and the images clicked in low light were also fine with low noise, all thanks to Monochrome sensor and larger pixel size of 1.25 microns.
If you're wondering the difference of camera between Honor 8 and Huawei P9, here we go. Honor 8 doesn't have the dedicated Monochrome mode like P9 has. Honor 8 rather have a filter to click images in black and white. Also, there is no OIS, although that doesn't effect the image output quality, as the monochrome sensor captures three times of the light than any conventional RGB sensor and hence, slower shutter speeds are not required. Hence, the faster shutter speeds ensure clicking blur-free images even without OIS.
There is one thing which you're totally going to love is Light painting mode. Using this mode, you can click tail light images, Light graffiti, Silky water effect or even star track. I have tried tail lights and Light graffiti, and they work wonders. Another feature you're going to like is the depth of field along with bokeh effect capabilities.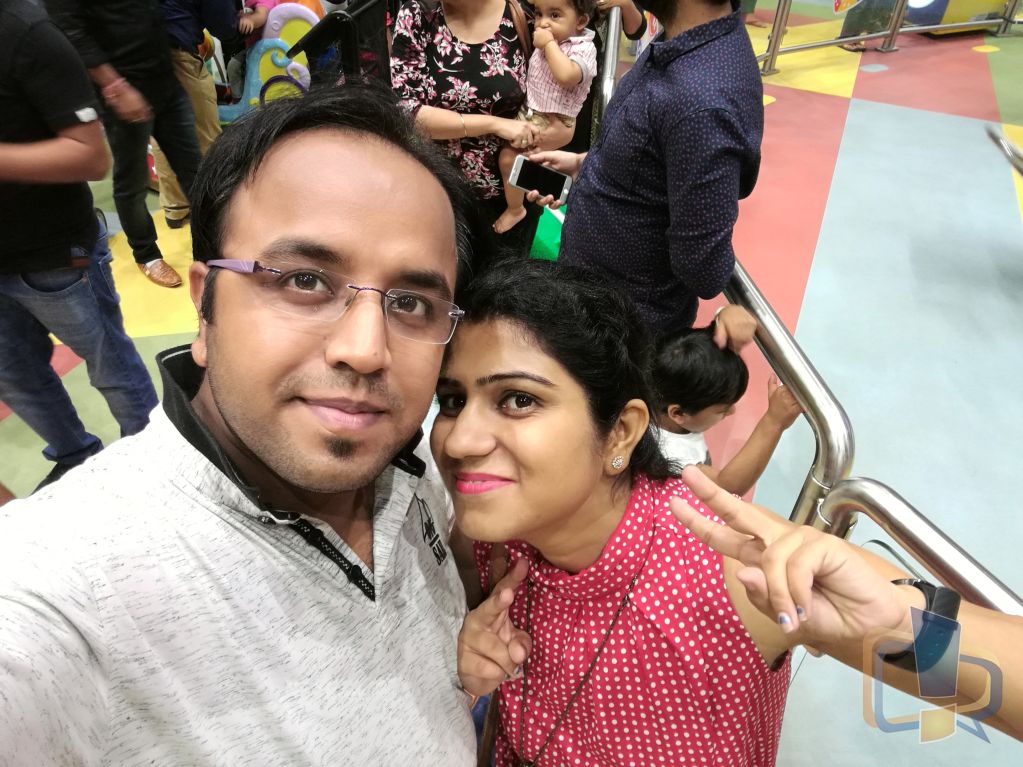 There's a manual mode as well for camera enthusiasts, which allows users to adjust metering, shutter speed, ISO, exposure compensation, focus and white balance. Surprisingly there is a manual mode for video as well which offers options for adjusting focus, white balance, metering and the exposure compensation. There's a sad part here that the camera lacks capturing RAW images and 4K video recording, maybe because that may require a more powerful processor to process that.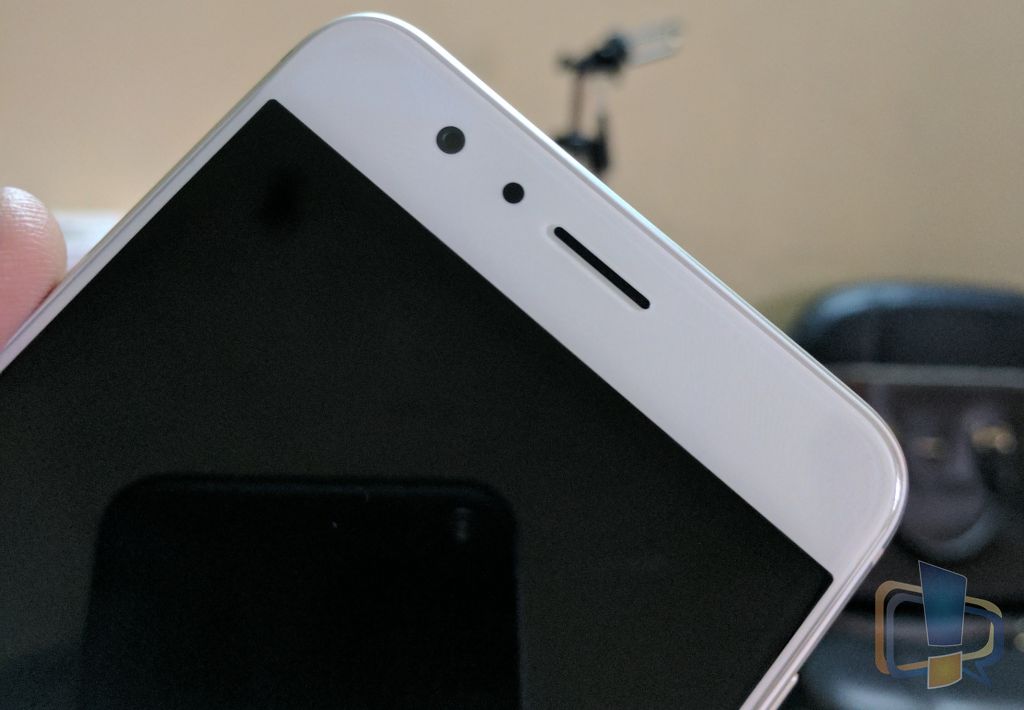 The front camera does well too in good lighting conditions. It's an 8-megapixel camera with f2.4 aperture. Images clicked by it has a good amount of detailing, and selfies becomes a bit soft if you use beautification feature. However, the camera is good to go for clicking images to be shared on social.
Huawei Honor 8 Review: Battery
At battery front, Honor 8 is never going to disappoint you, although it has the same non-removable battery size of 3000 mAh as of P9 and comes with fast charging support. We are not sure if the retail unit will have fast charging adapter or not, but with the review unit, we have, it has the fast charger, and it charged the battery from 0 to 45 in half an hour.
We were also able to get full day life on a single charge, and the device clocked 11 hours and 7 minutes of runtime in video loop test. Huawei also made changes in power saver mode of the device, as when you activate ROG power saving mode, it'll start rendering the device display at 720p to save power.
Huawei Honor 8 Review: Final Verdict
Honor 8 is really as good as it looks on paper. While the pricing of Rs 29,999 is on the upper side, the device performs exemplary in real life. Overall the device is an all-rounder because of a solid processor, useful software customizations, superb display, great camera and a battery backup enough to last for a day. Honor 8 will be sold with an extended warranty of 2 years as well as three months screen replacement and three months replacement for manufacturing defects.