Samsung India today announced the expansion of its service network by including new 535 service vans which are intended to reach over 6,000 talukas across 29 states and 7 union territories. Samsung aims this expansion to provide service to every corner of India which will make this network the largest in this industry in India.
Samsung is Expanding – Launched 535 Service Vans to Cover Rural India
Samsung has also set up over 250 service points with over 250 resident engineers which make a total of 3000 service points within a month. Also, the 535 service vans are fully equipped with multi skilled engineers, key components, DG sets and key jigs/fixtures for providing quick response and on-spot resolution.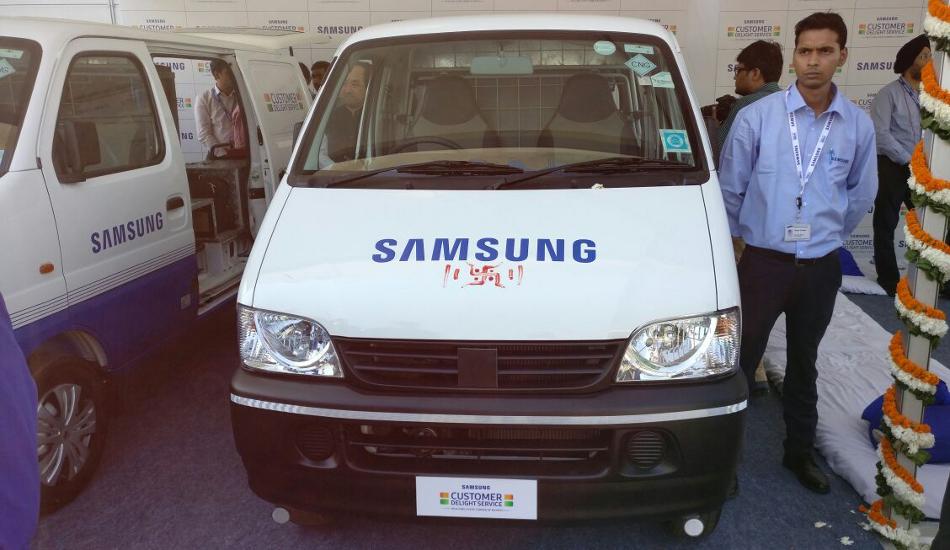 This initiative was launched by Narendra Singh Tomar, minister of rural development, Government of India and Dr Mahesh Sharma, Minister of State for Tourism & Culture, Government of India with HC Hong, president and CEO of Samsung Southwest Asia. At the event, 29 service vans were flagged representing 29 states of India.
The basic idea behind service vans is to provide speedy service with reduction in turn-around time coupled with assured quality to each and every customer. Going back in time, Samsung stated its operations in India 20 years ago in December 1995. As of today, Samsung has two manufacturing units, three R&D centres and one design centre which employees over 40,000 people, claimed Samsung.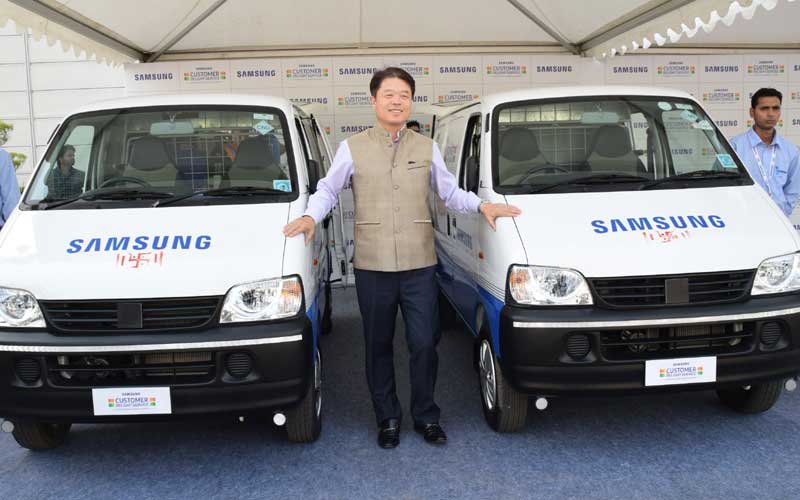 Commenting on the expansion, Narendra Singh Tomar, Minister of Rural Development, Government of India said, "As digitization and electrifications expand into rural India, we are witnessing an increase in the adoption of electronics and mobile products. It is imperative for corporations to support this trend by establishing quality service network for addressing consumers' needs regarding after-sales service of products in rural areas."

HC Hong commented: "Samsung is committed to providing best-in-class service across the country. With the new service initiative, our customers in rural India will enjoy the same level of speedy and high-quality services as urban customers. Our aim is to bridge the urban-rural service gap, and we devised a solution which is 'Made in India' and 'Made for India' which will create unprecedented service delight across the entire country,"