Editor Rating

Rated 4 stars

Excellent
₹9999 to ₹12999
---
Reviewed by:

Published on:

Last modified:
---
After using so many flagship or budget device, the only complaint we all used to have is battery life. Most of the phones I have reviewed before has a battery life of almost a day, and if by chance you overused your phone for any reason, you'll be out of luck for battery backup, and then start finding your power bank for surviving. But what if a company attach a phone with a power bank? Talking about Zenfone Max, it comes with a 5000 mAh battery, which offers battery backup of at least two days. I have used this phone for now almost a month as my primary phone, ditching a flagship device and till now I have not regretted switching to a budget phone, as it has taken away all my battery vows.
New Asus Zenfone Max 2016 Review After 30 Days Intense Usage
With so many choices of Zenfone Smartphone's availability in India, it becomes difficult to choose which one to pick if you're an Asus fan. But having a reliable big battery in a phone surely stands out in the crowd of smartphones. Although Zenfone Max was launched in January 2016 and that model is still being sold at Rs 8,999, but new Zenfone Max 2016 was launched in the month of May, has an upgraded processor and increased internal storage of 32GB. Here's our finding of the device: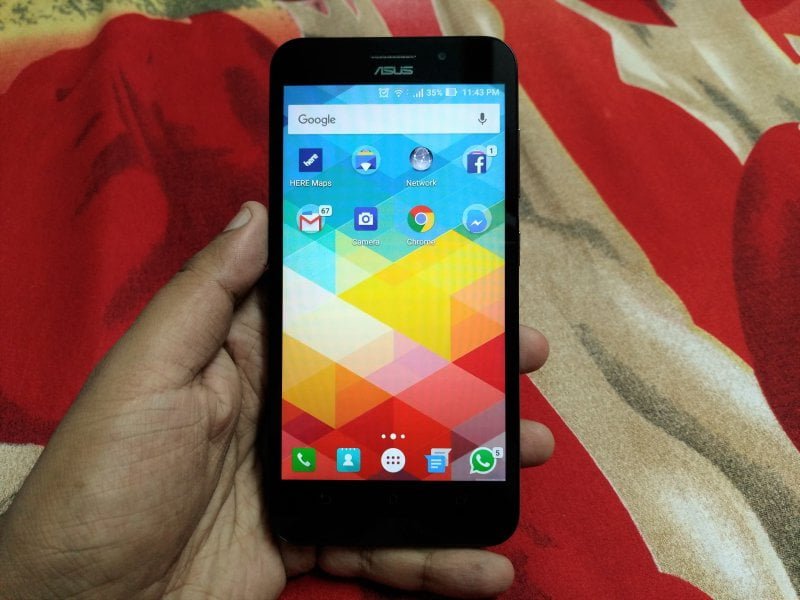 New Asus Zenfone Max Review: Design and Build Quality
Having a big battery surely add a bit of weight to the phone, but not to any uncomfortable level. Asus has designed the back of Zenfone Max in a curved form factor so that the phone looks sleek and feels comfortable holding it the whole day in your daily usage. The curved shape of the phone fits the palm without any issue and having a course plastic finish on back panel gives a good feel of the hold.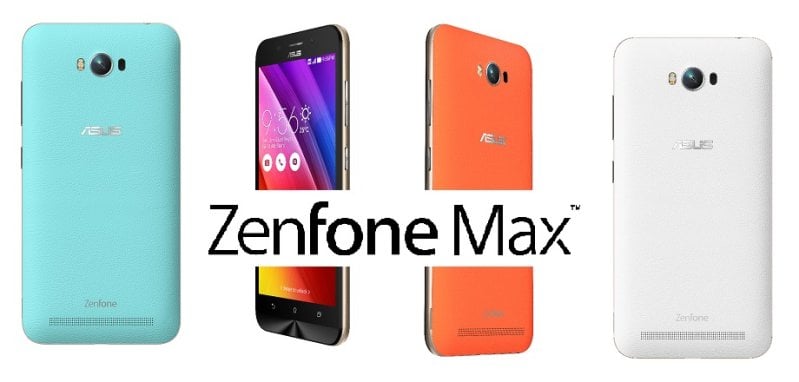 New Zenfone Max comes with some eye-popping colors such as Blue, Orange, White, and Black. There is a golden bezel frame around the edges of the phone which gives the phone solidity to survive drops and also add a dash of premiumness to it.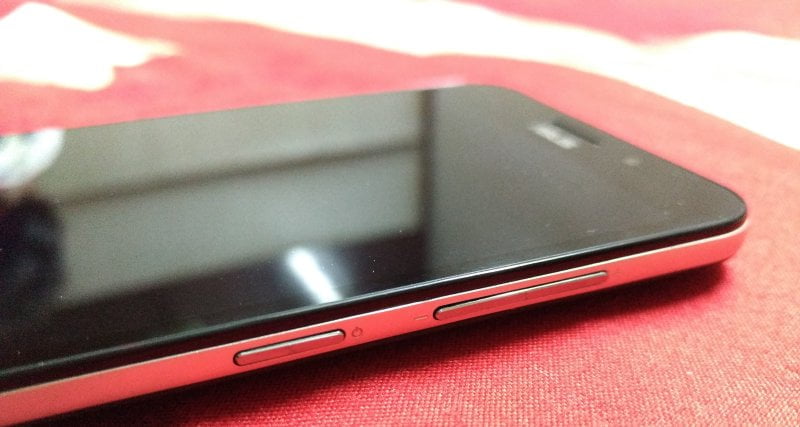 This frame also holds the power button and volume rocker buttons to the right edge while there is a 3.5mm audio jack at the top and a micro-USB port with a mic at the bottom edge of the phone.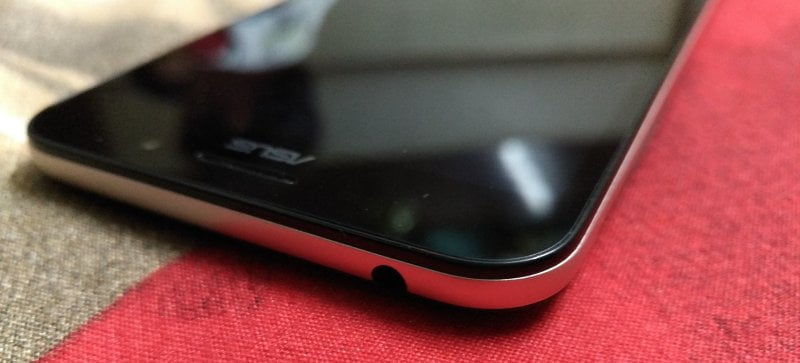 The primary camera is at the top of the rear of the phone with a dual-tone LED flash placed to the left and a laser emitter on the other side. Just below it, there is a shiny silver-hued engraving of Asus name. Except black color, in other color devices, there is a "Zenfone" brand etched along with four grilled speaker at the bottom.
At the front, there are usual touch navigation buttons with no backlights, which is a standard design of Zenfone series smartphones till now, in upcoming Zenfone 3 range smartphones, Asus has ditched the physical touch buttons and rather offering those on-screen.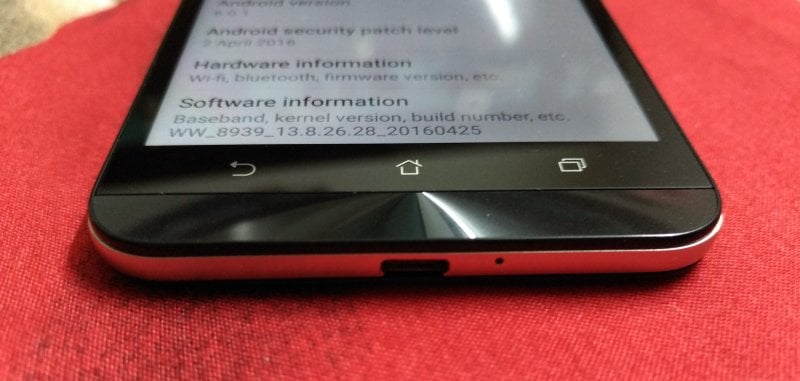 New Asus Zenfone Max Review: Display
Although higher the resolution, more the battery consumption but more the things look good on-screen. However, I welcome Asus move for providing HD screen as it consumes way less battery than a full HD display. This is why this phone can give two days of battery backup as display plays a small part in battery consumption. And with a screen resolution of 1280x720p, display not at all looks inferior to its rivals. I won't say that the text and icons are pretty sharp, but in terms of color reproduction and brightness, it looks as good as many other mid-range smartphones. So, you can enjoy watching videos and surfing the internet won't be an issue.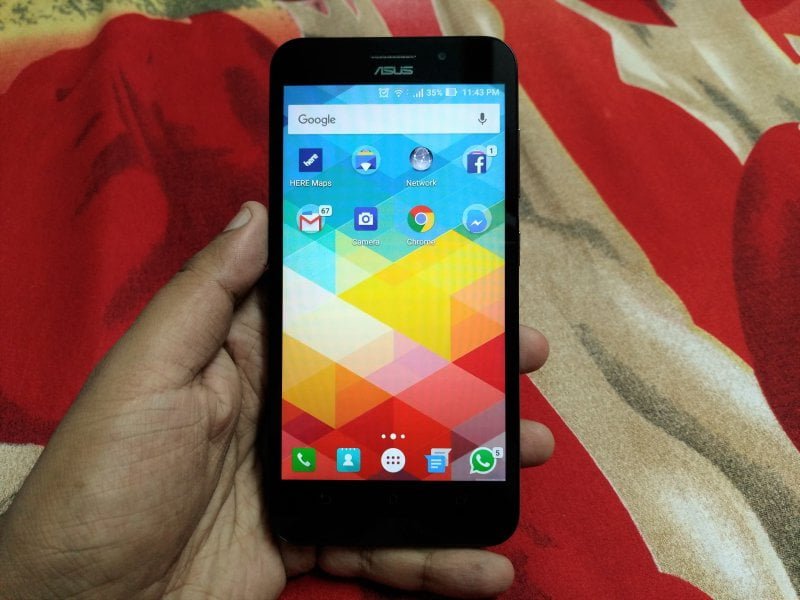 Using the Splendid app, this phone offers to adjust the color temperature of the display, and Bluelight Filter comes handy at night if you're using the phone in the dark, as it reduces the stress on eyes. For the display protection, it doesn't have Gorilla glass, hence applying a strong tempered glass is strongly recommended. It has a GFF Touch panel which is directly bonded to display; that's why touch response time is instant. Display viewing angles are great, and visibility under bright light or Sun is fine and doesn't disrupt the user experience.
New Asus Zenfone Max Review: Software
Asus Zenfone Max runs on a customized ZenUI with Android Marshmallow 6.0.1 at its heart. Although ZenUI is not the fastest Android Launcher, you may have used if shifting from stock Android. Hence, I recommend using free Google launcher, as it'll bring great improvements in the performance of the device. Also, there are unwanted apps which many might not appreciate, but the good news is that you can uninstall most apps and disable few.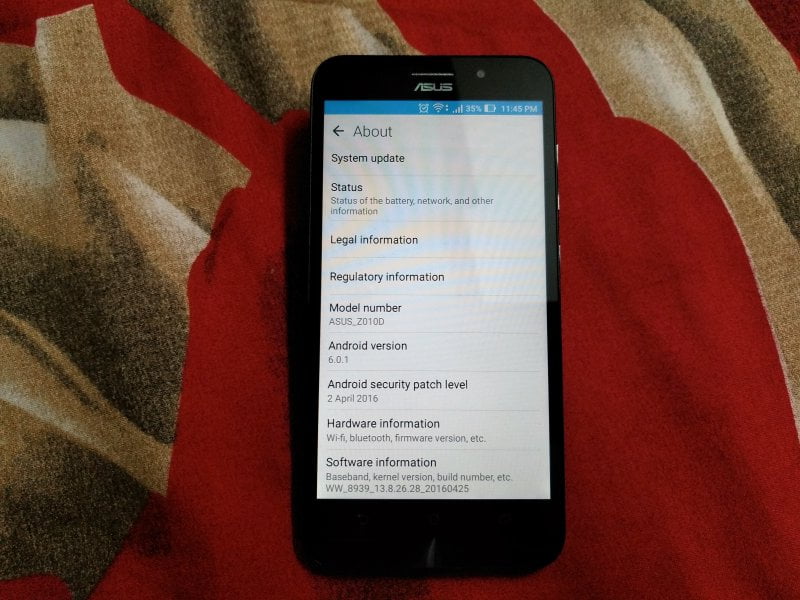 Upon first boot of the phone, Android also install Sheets, Docs and Slides apps of Google. I don't know if this action is because of Asus or from Google itself. But I uninstalled those apps too as I did not require those. Otherwise, Marshmallow is quiet smooth and users can access new features of it like Now on Tap, which shows contextual search options by pressing and holding the home button. You can also change app permissions of any application you want in settings.
New Asus Zenfone Max Review: Performance
Even with 2 GB RAM, this phone didn't disappoint me concerning performance. Switching apps from one to another is a breeze, and the phone handled most tasks with ease. It's good with daily multi-tasking and even played FIFA 16 or GT Racing 2 for me without any heating issue or sluggishness. Being powered by an upgraded Qualcomm's Snapdragon 615 Octa-core processor with Adreno 405 graphics engine and 32 GB of internal memory, this phone proves to be an excellent choice for a mid-range smartphone.
On the benchmarking scores, it scored an impressive 37,459 on AnTuTU and 987 points on Base Mark OS II. On Geekbench 3, it scored 635 points in single-core and 2670 on multi-core tests.
However, I do not believe on benchmarking figures and prefer to test the device in extreme practical terms. For doing so, I first started using this device as primary and as for general usage, I keep filling it with multiple apps, and it didn't disappoint us as there was no lag in terms of response time.
I also regularly played some graphics-heavy games, and the phone fared well when played for short durations of 10 to 15 minutes. The phone got some heated in prolonged sessions but stayed in a comfortable level only, which is normal behavior for any smartphone these days.
New Asus Zenfone Max Review: Battery
New Zenfone Max 2016 has the biggest improvement of the battery life. Although since starting with previous versions, it had 5000 mAh battery, but thanks to Doze power optimization in Android Marshmallow, daily battery life has improved a lot. In my 30 days of usage, I have charged it hardly for 14-18 times as most of the times; battery lasted for 2 days for me which is a super impressive thing.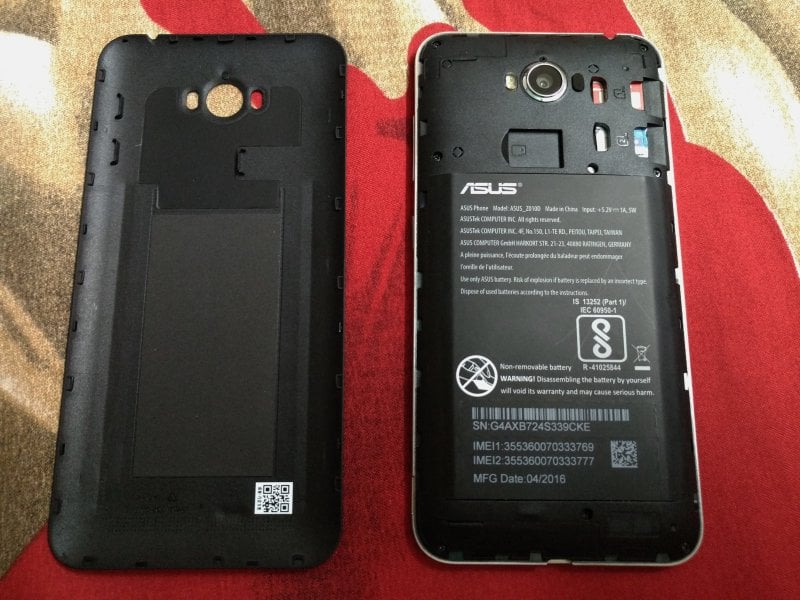 Because of this, I am scared to shift to any other device as any device with 3000 mAh battery can't meet my expectations now and I am no more interested in charging in phone daily. This device has spoiled me completely.
But there is one thing which I didn't like that Asus didn't provide fast charging in this phone and even the charger is having an output of 5V, 1A, which is not welcome. Using in-box charger, the phone took nearly 4+ hours from 0 to 100 percent. Although by using a 2A charger, time reduced to 2.5 hours which is totally acceptable. In my usage, I always put it on charging a whole night, so this become a part of my schedule every alternate night.
New Asus Zenfone Max Review: Camera
With a 13 megapixel camera at this cost with a 5000mAh battery, I didn't have many expectations with Camera, as somewhere company has to do cost-cutting for lowering down the cost, but to my surprise, this phone also has the same camera as Asus Zenfone laser which is equipped with PixelMaster Technology, Dual-LED Tone flash, laser auto-focus and a 5 MP camera with wide-angle at front.
In my usage term, I found camera clicking some really good quality images in bright daylight conditions. It's auto-focus feature quickly adjusted the focus on the object and clicked images quickly. In low-light condition, the images turn out to be fine. However, the camera of this phone is still better than Redmi Note 3 in a closed environment.
New Asus Zenfone Max Review: Final Verdict
New Asus Zenfone Max is an excellent upgrade of the version they launched in Jan 2016. With the competition from Le 2 and Redmi Note 3, this phone completely wins in the battery department. This phone fulfills the expectations you might have from a sub-Rs 10K category phone. With a great camera, good performance and excellent battery, you can roam around full-day without any worries of the battery backup, as even if you may go rough with it a whole day.