Action camera maker Polaroid has forayed into the Indian market with a bang. Riding on its new age products, the iconic Polaroid Cube, the Cube+ and a pocket-friendly Polaroid ZIP printer, the company has placed its bets on the youth. Globally, the action camera market is set to grow at a CAGR of 23.83% by volume and 16.2 percent by value over the period 2013-2018, reaching 76 million units and a retail value of $3.2 billion. Polaroid seeks to grab the first mover advantage with its cool array of imaging products.
Polaroid Launched Cube+ and Stylish ZIP Printers Exclusively on Flipkart
Announcing the launch, Mr. Sridharan Narayan, Vice President, Consumer Services, Regalix India Pvt. Ltd, the authorized licensee for Polaroid Products in India shared, "Taking a cue from the demand for action cameras in the country, Polaroid has decided to foray into the Indian market. The action camera market in the country is presently approximated at 16 million USD and growing at a 23% value. As an early market entrant, Polaroid is ready to shake up the market with its cool new array of Action Cameras, beginning with Polaroid Cube and the Zip Printers."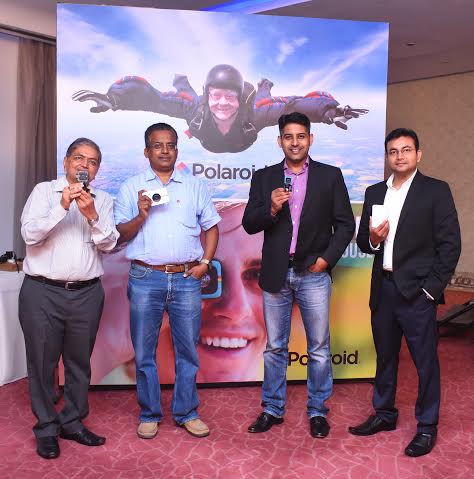 [quote_box_center]The products will be exclusively available on Flipkart. Speaking on the association with Polaroid, Adarsh K. Menon, Vice President Electronics, Flipkart shared, "Consumer traffic to the action photography category has been continuously increasing over the past few months, and we are excited to tie up with Polaroid to enhance our category portfolio. The youth segment makes up for a large chunk of Flipkart's consumer base and we expect this segment to fuel growth for action photography. There are several adventure seekers across the country who do not have access to products like action cameras that match their lifestyle and we aim to provide a range of world class products and brands that cater to this segment."[/quote_box_center]
Action could mean many things to many people- It could mean extreme sports, actively watching a game at a stadium, experimenting with a skateboard or a surfboard. However, one thing is common- the urge to record the moment to relive it at leisure. Even though there are several options in the action camera market to fulfill most dreams, the most obvious choice for the adventurous though not suicidal is the iconic Polaroid. While it is synonymous with "instant" the new Polaroid range of Action Cameras with thoughtful accessories, does not fail to impress.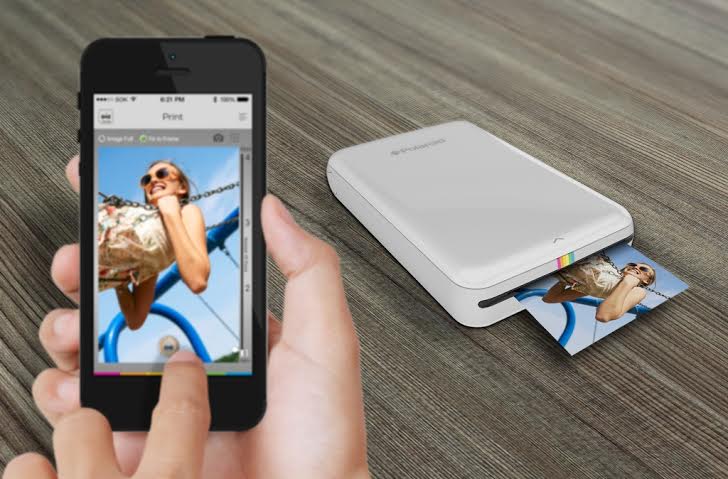 [quote_box_center]Mr. Sridharan further added, "Regalix is the authorized licensee for Polaroid Cameras and Accessories for India. This license is provided by C&A Marketing USA, who hold the global license. We have partnered with Sektra Marketing services for the distribution and sales of the Polaroid products in India. We expect to launch more range of products including the Cube + and the instant print camera, before the end of the year."[/quote_box_center]
Mr. Piyush Seksaria, Director, Sektra added that he was super excited to launch the Polaroid Cube Cameras, ZIP printers and the entire range of Innovative & Funky Polaroid products.
More on the Products:
Polaroid Cube:
Polaroid Cube, as compact as it sounds, is as compact as it can get. Print life in 2″ x 3″ glory. The Cube is designed to capture action, be it extreme sports, travel or on-the-move photos and videos. The idea is to cater to that voracious urge to record every moment to relive it at leisure.
The Polaroid Cube is capable of shooting videos of 1080p / 720p resolution. It has a 6 MP still camera, and being lightweight and compact, is the right device for some heavy-duty adventure.
Since it has a magnetic base, it sticks on any metal surface. It could be a motorcycle or even a helmet! The camera's weather-proof and splash-proof features make it the right stuff for outdoors. The big picture is guaranteed with its 124-degree wide angle lens. Battery life is 1.5 hours, and storage is complete with a Micro SD slot that can take up to 32GB.
Polaroid Cube+:
Taking this magic to the next level, Polaroid has also introduced the Cube+, a device that is Wi-Fi enabled and can be controlled with a smartphone app. As you record your personal moment, you can share it with up to five social friends, at the touch of a share button.
ZIP Printer:
Besides this, the Snap from Polaroid will make "Instant" a by-word in India. Click and print in under a minute. The ZINK – zero ink paper offers you deep, rich colors, fade-proof, water-proof, tear-proof images.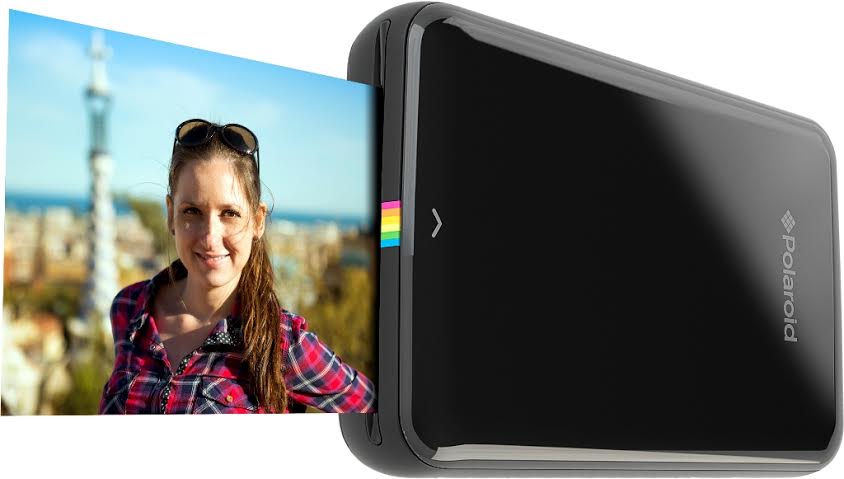 Polaroid ZIP is another product that could be the only true smartphone printer. It literally fits into your pocket and prints smudge-proof, water-proof photos of 2″ x 3″ dimension. Peel-back Sticky paper adds more fun. Equipped with a 500 mAh Lithium battery, the printer gives 25 sheets per charge.
Polaroid Cube Action Cameras are available in black, blue and red exclusively on FlipKart.
Polaroid Zip Mobile Printers are available in black, white, blue & red exclusively on FlipKart.