After a long wait, Intel has finally announced their 6th Gen Intel Core i7-6700K, with branding name as "Skylake". With this new processor, Intel introduced a whole new architecture, a new socket, biggest move of RAM upgrade i.e. DDR4 with increased performance and efficiency at the same time. If you expect Skylake to be 40% faster than 4th Gen, it's not, however it's a very big step by Intel for bringing the whole new platform and not just the processor and that's how a 6th Gen processor moves forward. And thus how Intel has made me big time jealous, as it's been few months only since I purchased a Lenovo laptop with Intel i7 4th gen Haswell Processor. It hurts when you buy the latest processor and within few months, you get news of new processor with greater processing speeds and it felts like being back in stone age :(
Everything You Need to Know About Intel 6th Gen Processor Skylake
First and the biggest step Intel has taken here is by bringing the DDR4 RAM into the mainstream, as well as added improved features for those who like to overclock their processor, a big upgrade in Integrated graphics performance and a complete new Chipset. As per Intel, this processor is 2.5 times faster than older chips and 30 times faster in Graphics performance and battery life has been increased by 3 times. Clearly, Intel wants to target mobility and wants to increase their participation in Laptops/Notebooks which they already dominate. Also with improved Graphics performance, this could be great news for people who are going to build a high-end desktop or looking for an upgrade.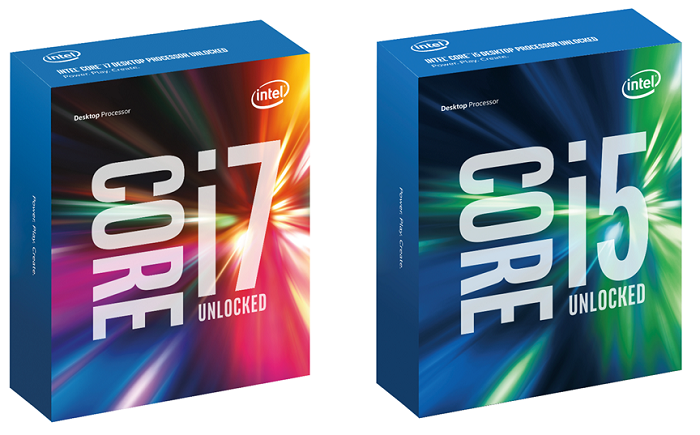 The biggest difference you'll find between the Skylake and Haswell processor is the removal of the Fully integrated voltage regulator (FIVR) and introduction of Platform Controller Hub (PCH) on various Skylake variants i.e. H, U and Y. Also, the variants using discrete PCH would have Direct Media Interface 3.0 which is an upgrade from 2.0 from Haswell.
Other enhancements include support of Thunderbolt 3.0, SATA Express, Iris Pro Graphics with Direct3D with up to 128 MB of L4 eDRAM cache. With this, Skylake also retired the support of VGA and now supports up to 5 monitors connected via HDMI 1.4 Display port 1.2 or Embedded Display port (eDP) interfaces. HDMI 2.0 is also supported on Chipsets which are equipped with Intel's Alpine Ridge Thunderbolt controller.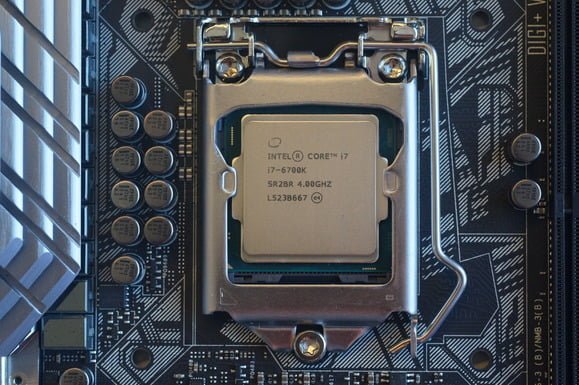 One of the biggest feature which shall be coming soon by various manufacturers that laptops with Skylake processor would support Wireless Charging using a technology named Rezence. And it'll also include support for communication via Wireless with other peripherals. All major laptop manufacturers shall be releasing such models by the end of the year 2015.
Also, the integrated GPU variant of Skylake will support DirectX 12 Level 12_1, OpenGL 4.4 and OpenCL 2.0 standards, and some new GPU accelerated only encoding/decoding formats like VP9 and VP8 and HEVC which can be encoded/decoded by both Hardware and GPU.
Also, Skylake is the first mobile processor to be sold as unlocked (can be overclocked).
Few Points to Know Before You May Buy or upgrade to Intel 6th Gen Skylake Processor
Skylake is Faster
As per comparisons provided by Intel, Skylake is 10 times faster than Core i7-4790K, 20 times faster than Core i7-4770K and a whopping 30 times faster than the i7-3770K chip. So, that means if you have Core i7-4790K i.e. Haswell, upgrading won't bring you unrealistic results you may expect, but for users, who are looking for an upgrade from 3rd Gen Ivy Bridge CPU or before, should go for this on the upgrade.
It Works with DDR3 RAM?
It does works with DDR3 RAM, but there is a catch. It supports DDR3L versions which are not normally used in desktops but in Laptops and Servers. Remember, Skylake introduced DDR4 RAM into the mainstream and removed support for DDR3 to avoid confusion. But the good news is DDR4 price is almost the same or of a lower price than DDR3 RAM. It's always the trend, older the RAM, higher the price.
Higher RAM Support
Haswell based desktops are designed to support max a RAM of 32 GB, but in Skylake, you can get 64GB of DDR4 RAM into use, and this saves the cost of buying a higher priced Haswell E-system which supported DDR4 RAM since launch.
With New Processor, You'll Require New Motherboard Too
Skylake processor uses a new socket i.e. LGA1151, which makes it incompatible with LGA1150 motherboards used to Haswell and Broadwell i.e. 3rd and 4th gen processors. If you ask Why it's because of the need for DDR4 and an all-new power delivery design for Skylake. That's what I wrote above too, it's a all new architecture.
The New Chipset is totally Worth Upgrading
If you're a geek like me, who likes to put a lot of hardware into the CPU, Intel new Z170 motherboard is a big improvement by undergoing several design changes and support up to 20 PCIe Generation-3 lanes, which means you don't need to cut down the bandwidth to GPU just for running an M.2 at higher speed.
Your Old Cooler Will Work
If you already have done a good amount of investment on liquid coolers or big air coolers, they're still compatible, as Intel used the same dimensions for Skylake new socket i.e. LGA1151 as it was for LGA1150.
This is a Chip for OverClockers Too
Intel took the overclocker's concerns for this CPU and made several changes that add finer granularity for overclocking over previous chips and all the parts are fully unlocked. You can hit in the range of 6GHz range if using liquid nitrogen cooling and 5GHz if using air coolers.
Below are the comparison tables for 6th Gen Intel Skylake Desktop and Mobile Processors
You can find more comparisons on Intel Processors here.
6th Generation Intel Core i3 Processors for Mobile Products
| | | |
| --- | --- | --- |
| Processor Number | Intel Core i3-6100H Processor (3M Cache, 2.70 GHz) | Intel Core i3-6100U Processor (3M Cache, 2.30 GHz) |
| Cache | 3 MB | 3 MB |
| Clock Speed | 2.7 GHz | 2.3 GHz |
| # of Cores/# of Threads | 2/4 | 2/4 |
| Max TDP/Power | 35 W | 15 W |
| Memory Types | DDR4-2133, LPDDR3-1866, DDR3L-1600 | DDR4-1866/2133, LPDDR3-1600/1866 |
| Graphics | Intel® HD Graphics 530 | Intel® HD Graphics 520 |
6th Generation Intel Core i5 Processors for Mobile Products
| | | | |
| --- | --- | --- | --- |
| Processor Number | Intel Core i5-6440HQ Processor (6M Cache, up to 3.50 GHz) | Intel Core i5-6300HQ Processor (6M Cache, up to 3.20 GHz) | Intel Core i5-6300U Processor (3M Cache, up to 3.00 GHz) |
| Cache | 6 MB | 6 MB | 3 MB |
| Clock Speed | 2.6 GHz | 2.3 GHz | 2.4 GHz |
| # of Cores/# of Threads | 4/4 | 4/4 | 2/4 |
| Max TDP/Power | 45 W | 45 W | 15 W |
| Memory Types | DDR4-2133, LPDDR3-1866, DDR3L-1600 | DDR4-1866/2133, LPDDR3-1600/1866 | DDR4-1866/2133, LPDDR3-1600/1866 |
| Graphics | Intel® HD Graphics 530 | Intel® HD Graphics 530 | Intel® HD Graphics 520 |
6th Generation Intel Core i7 Processors for Mobile Products
| | | | |
| --- | --- | --- | --- |
| Processor Number | Intel Core i7-6920HQ Processor (8M Cache, up to 3.80 GHz) | Intel Core i7-6820HQ Processor (8M Cache, up to 3.60 GHz) | Intel Core i7-6820HK Processor (8M Cache, up to 3.60 GHz) |
| Cache | 8 MB | 8 MB | 8 MB |
| Clock Speed | 2.9 GHz | 2.7 GHz | 2.7 GHz |
| # of Cores/# of Threads | 4/8 | 4/8 | 4/8 |
| Max TDP/Power | 45 W | 45 W | 45 W |
| Memory Types | DDR4-2133, LPDDR3-1866, DDR3L-1600 | DDR4-1866/2133, LPDDR3-1600/1866 | DDR4-1866/2133, LPDDR3-1600/1866 |
| Graphics | Intel® HD Graphics 530 | Intel® HD Graphics 530 | Intel® HD Graphics 520 |
6th Generation Intel Core i7 Lineup for Desktop

i7-4770K
i7-5775C
i7-6700K
Price
$339
$366
$350
Cores
4
4
4
Threads
8
8
8
Base CPU Freq.
3.5 GHz
3.3 GHz
4.0 GHz
Turbo CPU Freq.
3.9 GHz
3.7 GHz
4.2 GHz
Graphics
HD 4600 (GT2)
Iris Pro 6200 (GT3e)
HD 530 (GT2)
EUs
20
48
24
iGPU Freq.
1250MHz
1100MHz
1150MHz
TDP
84W
65W
91W
DDR3/L Freq.
1600MHz
1600MHz
1600MHz
DDR4 Freq.
–
–
2133MHz
L3 Cache
8MB
6MB
8MB
L4 Cache
None
128MB (Crystal Well)
None
Interface
LGA1150
LGA1150
LGA1151
6th Generation Intel Core i5 Lineup for Desktop

i5-4670K
i5-5675C
i5-6600K
Price
$242
$276
$243
Cores
4
4
4
Threads
4
4
4
Base CPU Freq.
3.4 GHz
3.1 GHz
3.5 GHz
Turbo CPU Freq.
3.8 GHz
3.6 GHz
3.9 GHz
Graphics
HD 4600 (GT2)
Iris Pro 6200 (GT3e)
HD 530 (GT2)
EUs
20
48
24
iGPU Freq.
1200MHz
1100MHz
1150MHz ?
TDP
84W
65W
91W
DDR3/L Freq.
1600MHz
1600MHz
1600MHz
DDR4 Freq.
–
–
2133MHz
L3 Cache
6MB
4MB
6MB
L4 Cache
None
128MB (Crystal Well)
None
Interface
LGA1150
LGA1150
LGA1151