Sony India launched today their new Android Line-Up Bravia Series TV and also their extremely popular "World Slimmest TV". These Android TV's have Android 5.0 OS and Sony has modifed the OS to suit TV format and added some highly useful apps like Serial AbTak and Notify Bravia. Speaking of Slimmest TV, it's just 4.9mm at it's thinnest point.
Sony today announced arrival of it's new premium range of Android TV's in India, which company claims it to be as best blend of supremacy in User experience, Picture, Sound & Design. I don't know if they have world record for this, but manufacturing a TV with a slimness of .4.9mm and claiming it as "World Slimmest TV" can be no wrong.
Sony's Android TV
While Sony is offering Official Android 5.0 Version, with an array of apps from Google play store, Sony is also offering compatibility with third party game controllers, so consumers can enjoy gaming in these high-end TV's. There are many games which have been optimized specially for TV Screen size from play store. Also Sony has added apps like Serial AbTak and Notify Bravia. Also these range of TV's support Voice search, Google Cast and various other connectivity accessories. These models are available in a range from 43inch to 75inch and include 5 new series with 13 new models.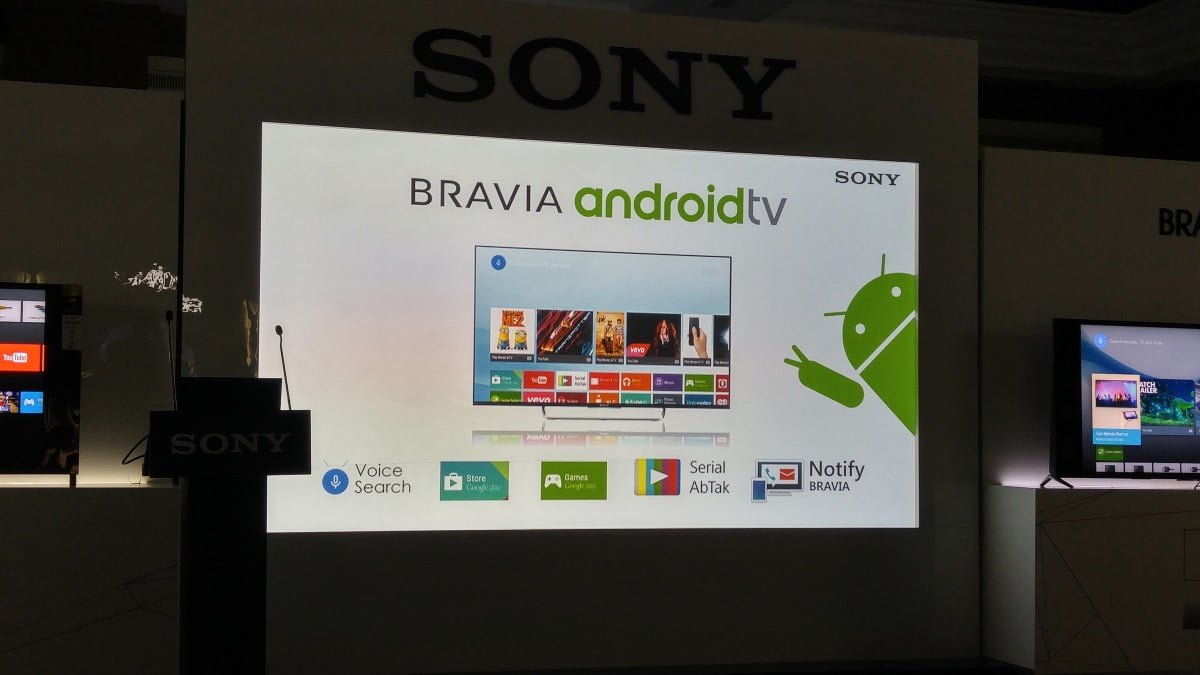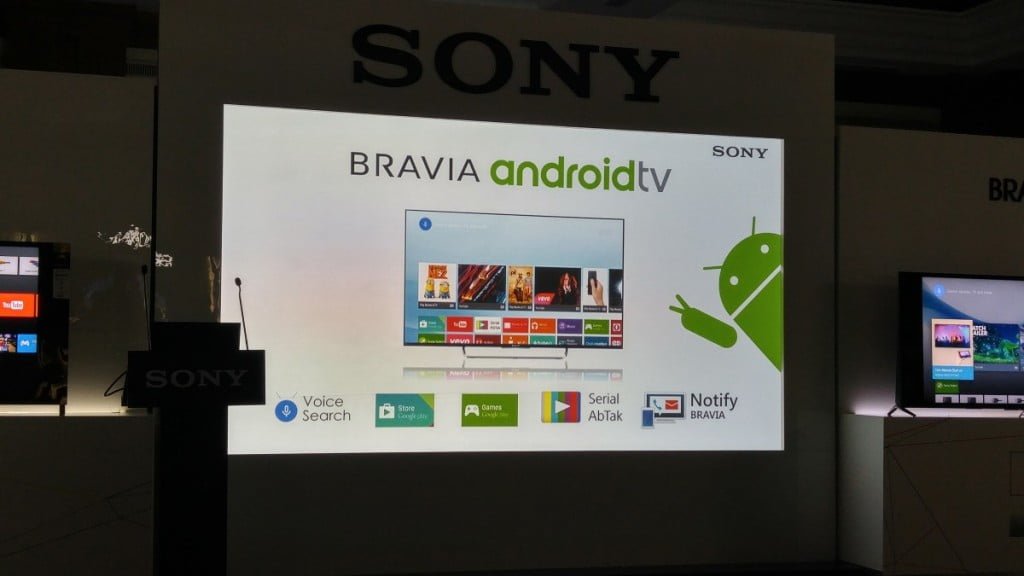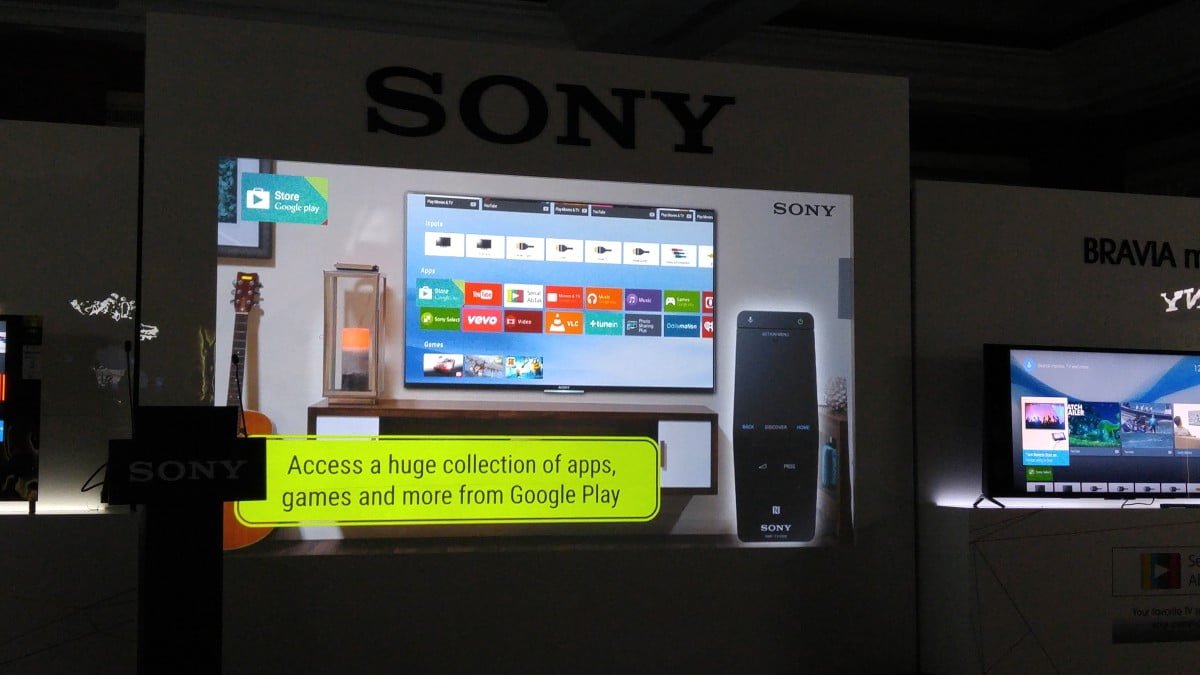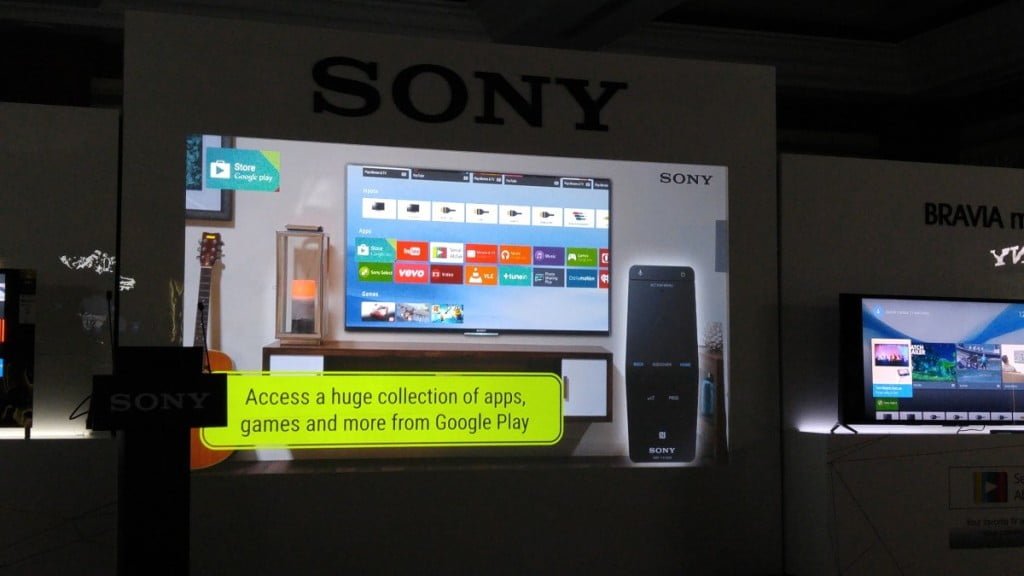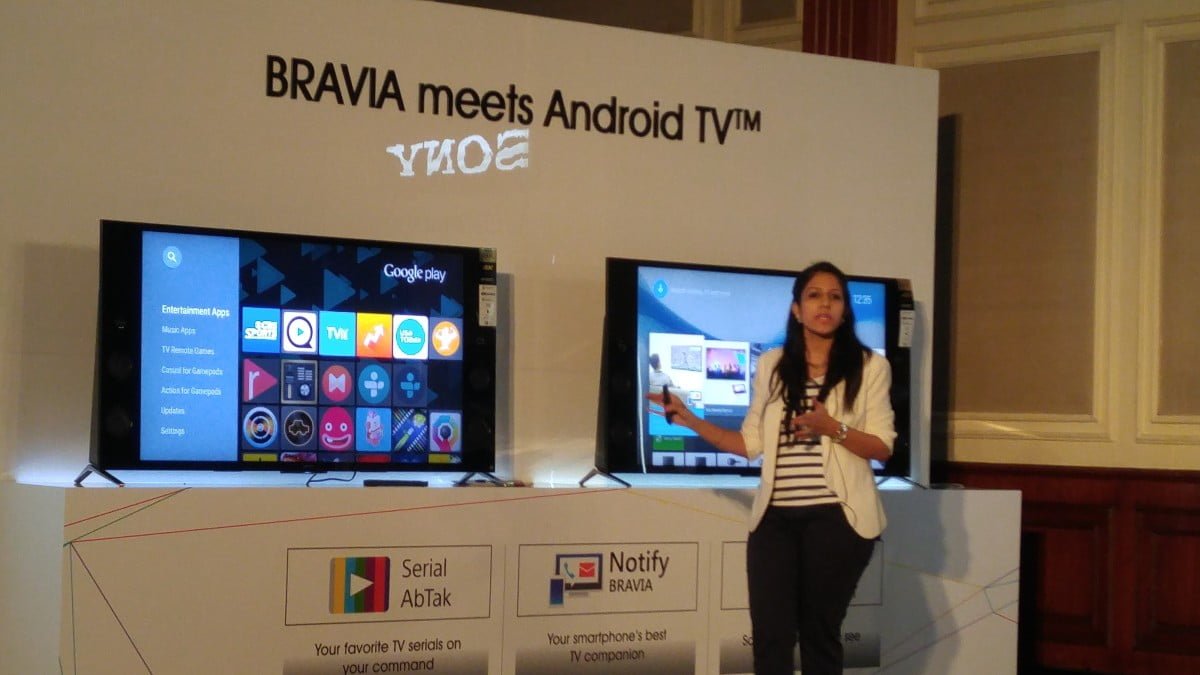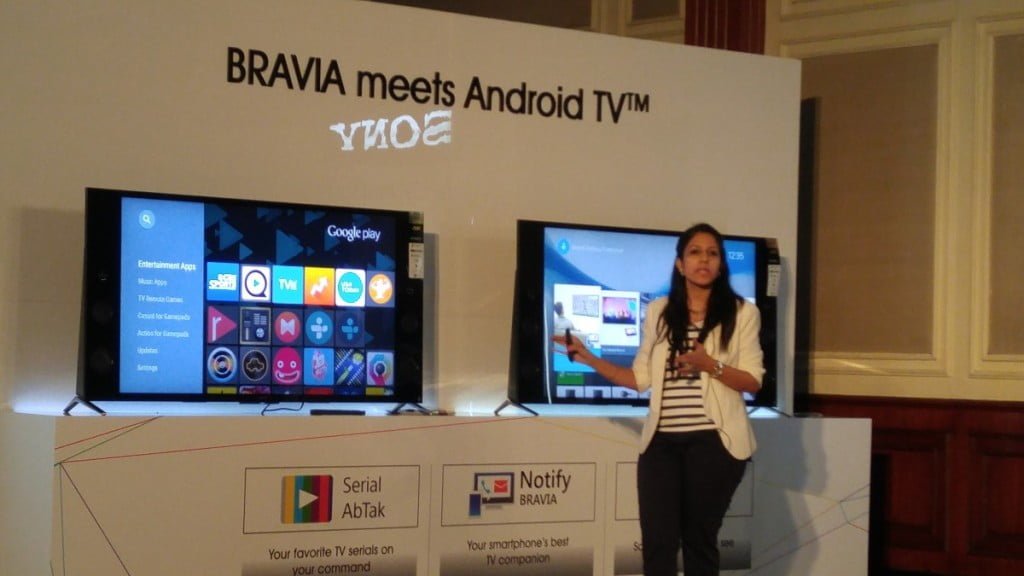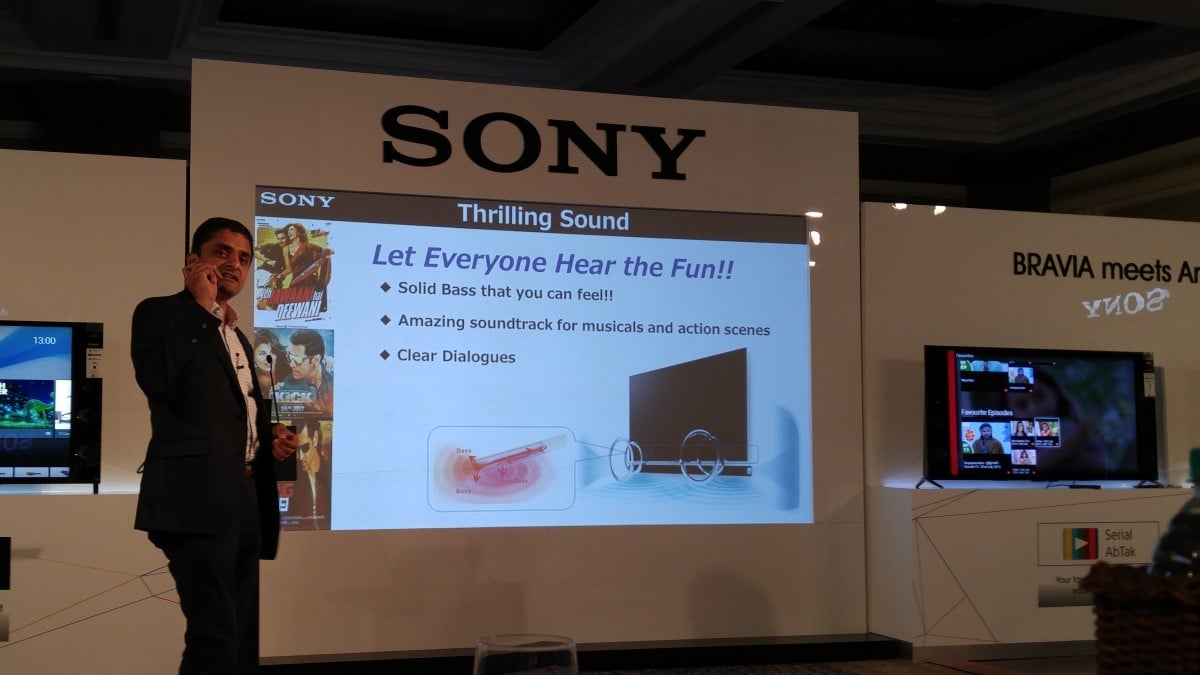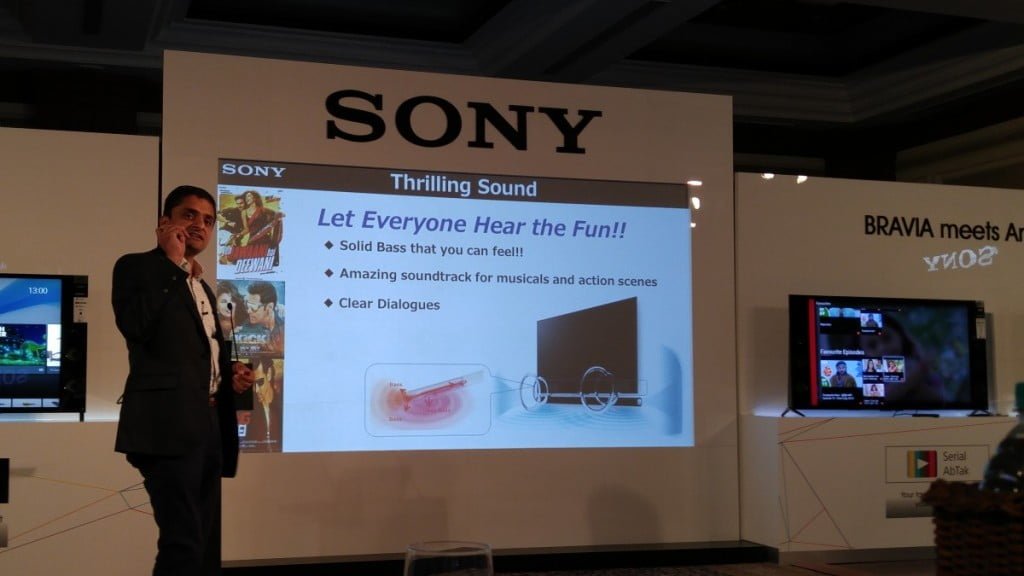 Sony's Android TV features:
1. Serial Abtak: Sony's exclusive Catch-Up TV app allows viewers to watch their favourite TV serials anytime from a wide variety of National & Regional channels. One can create a personalised playlist by adding serials as favourites for quick access. The feature also allows easy navigation to watch serials by channel, episode or even language.
2. Notify BRAVIA: An exclusive app from Sony that offers uninterrupted TV viewing experience. Customers can download Notify BRAVIA app from Google Play Store on their smartphones. This allows the TV to notify the customer if he gets a call, sms, email or any other notification on the smartphone. The additional privacy setting makes this feature even more unique as viewers can control the information they want to display on their TV screens.
3. Voice Search: Voice function on Android TV allows customers to not only search for content across different services but also answer general questions using the most sophisticated search engine from Google. Customers can command their TV so they can spend less time browsing and more time watching. The Voice Search feature is available through a remote equipped with a microphone.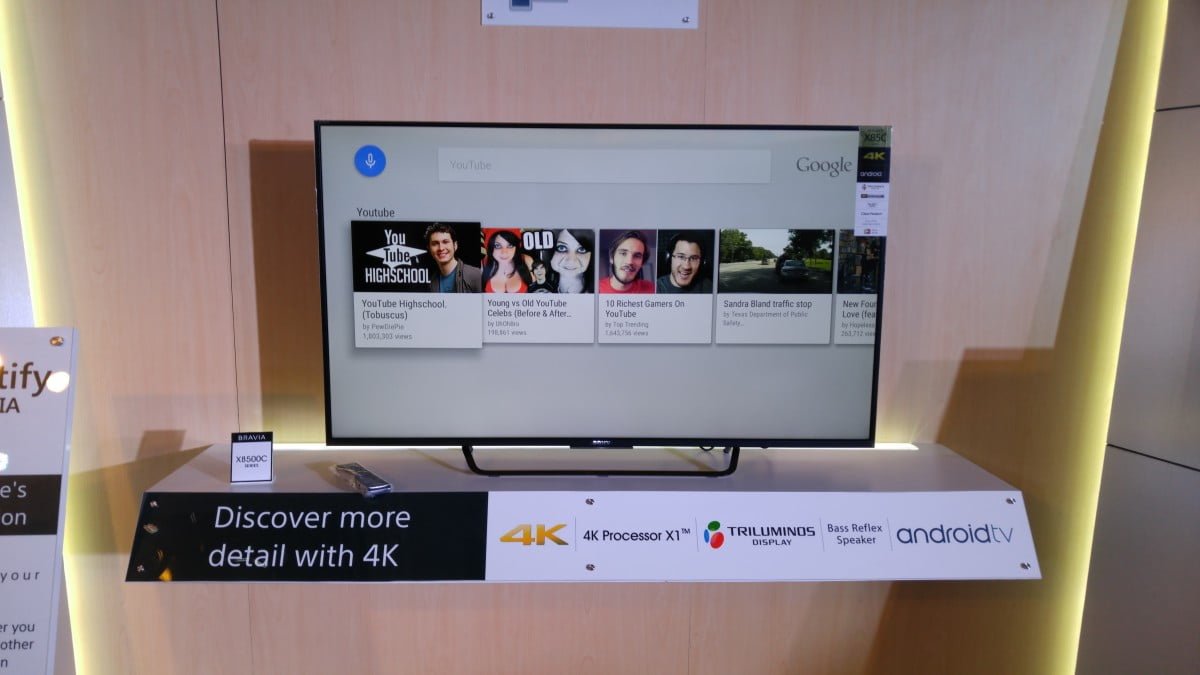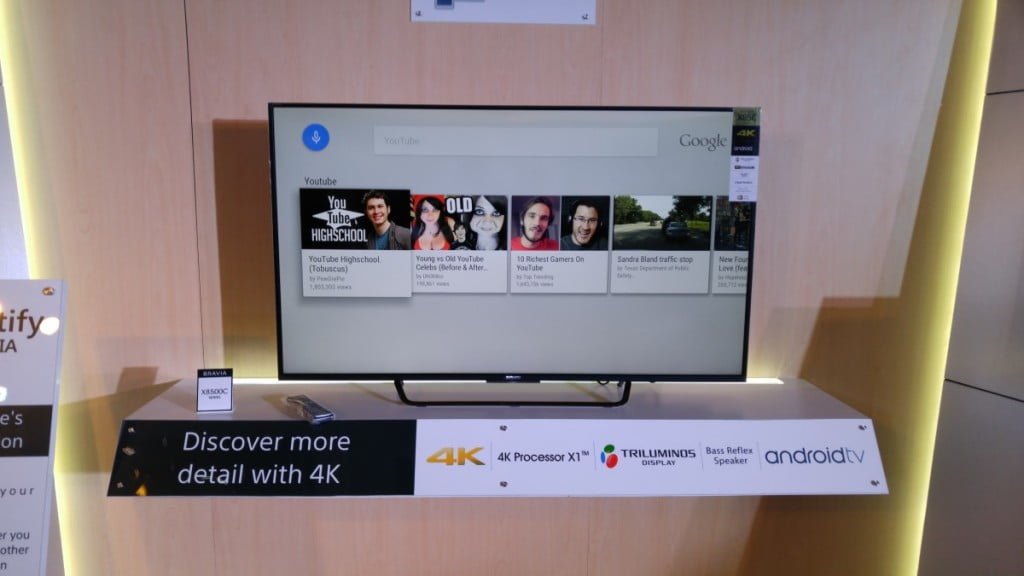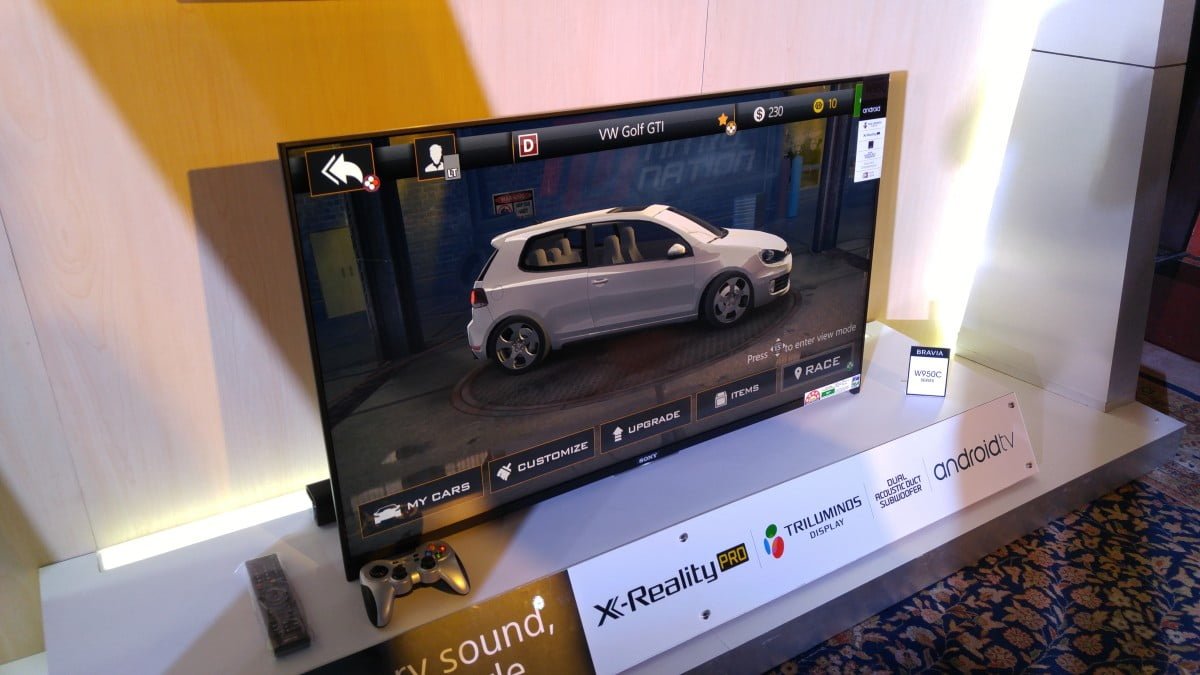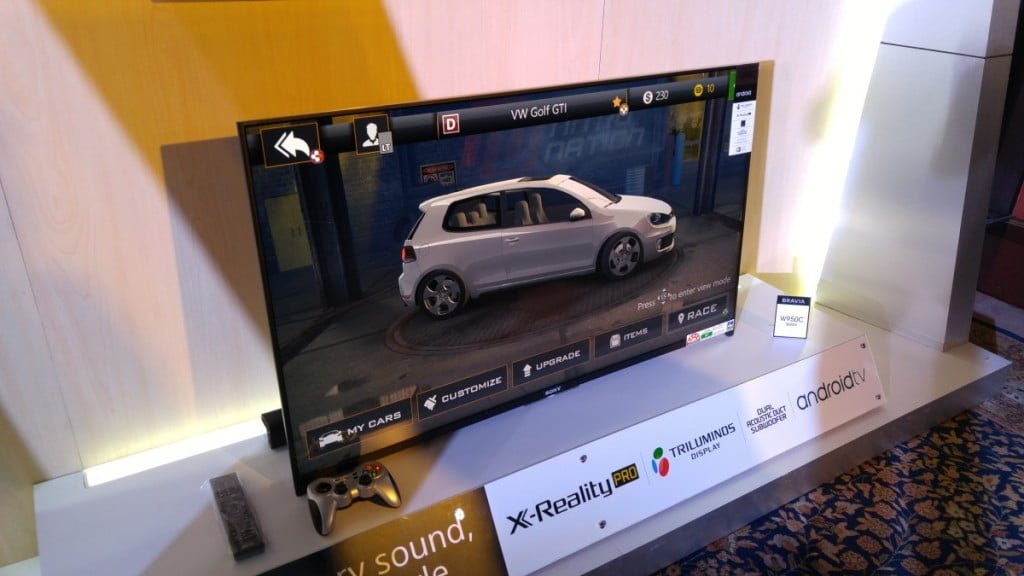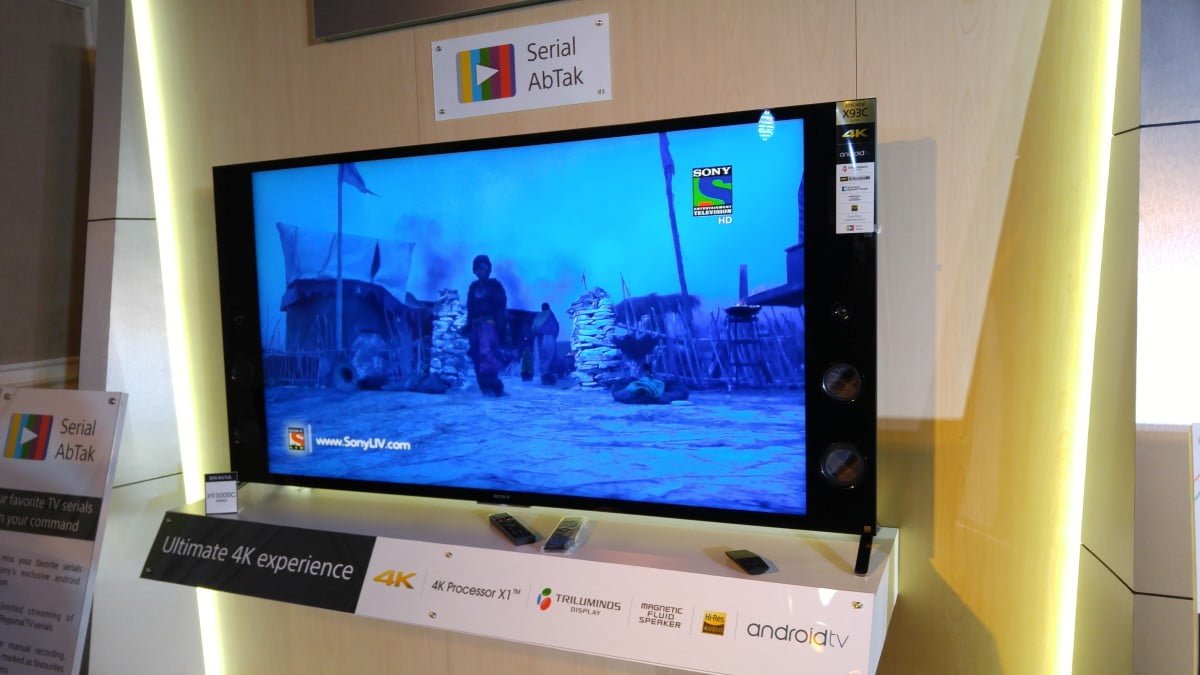 4. Google Play Store: By using their Google ID, customers can discover games, movies, TV shows and more from Google Play Store. They can also enjoy many familiar apps on their smartphone and have seamless content playback between devices.
5. Google Cast™: Thanks to the built-in Google Cast™, customers can easily cast their favorite content from their smartphone, tablet (Android, iOS) and laptop PC (Windows) directly onto the large Sony TV screen. Customers can also multi-task and operate actions such as check SMS, web and more with their Smartphones.
6. One-Flick Entertainment: This App allows customers to access content quickly and intuitively without any disturbance while watching TV. Customers can simply flick to find TV & internet videos, apps, photos and other content, quickly and intuitively. They can find their favorite content instantly with quick TV start-up and speedy app launch.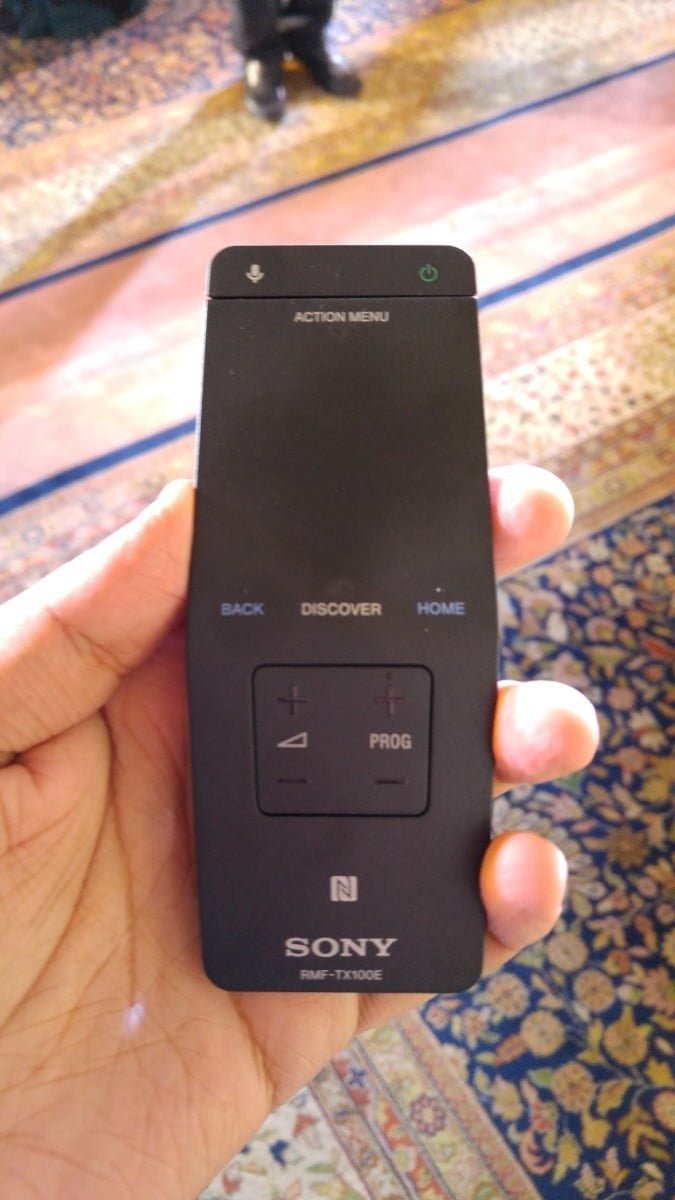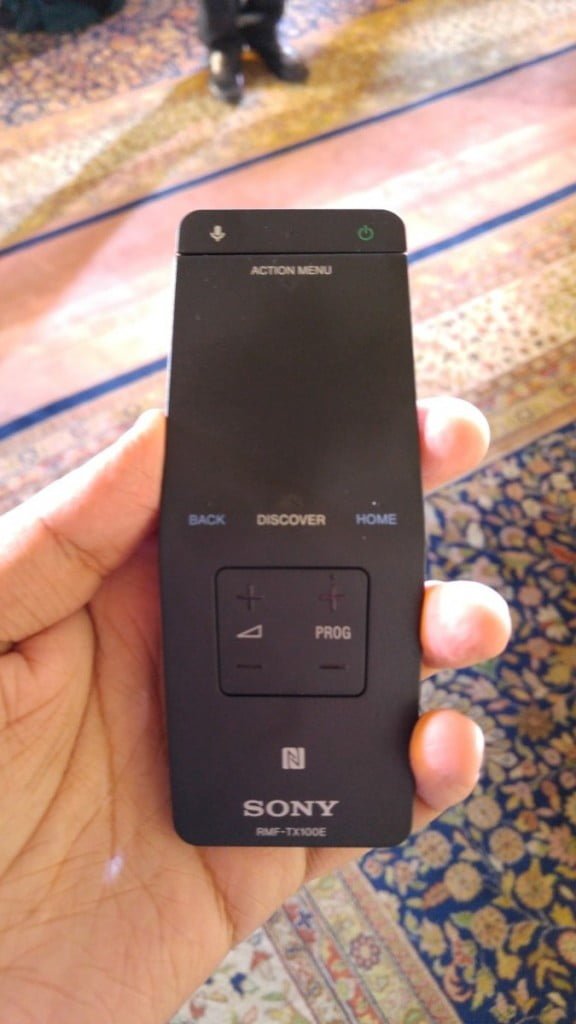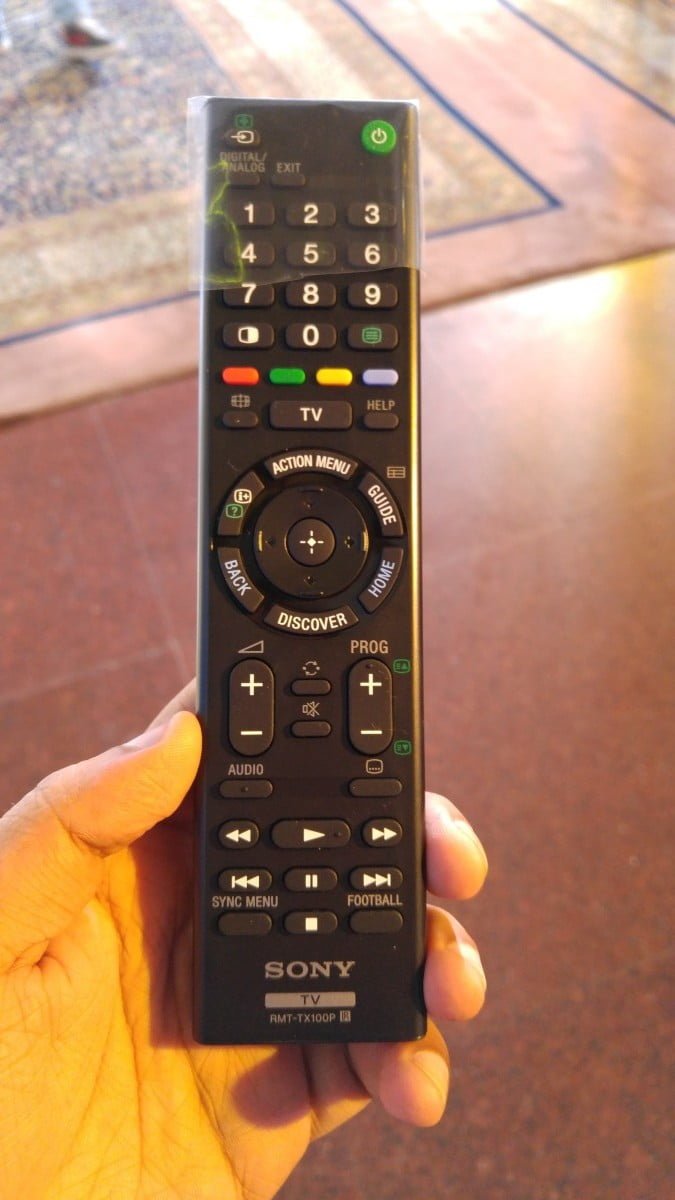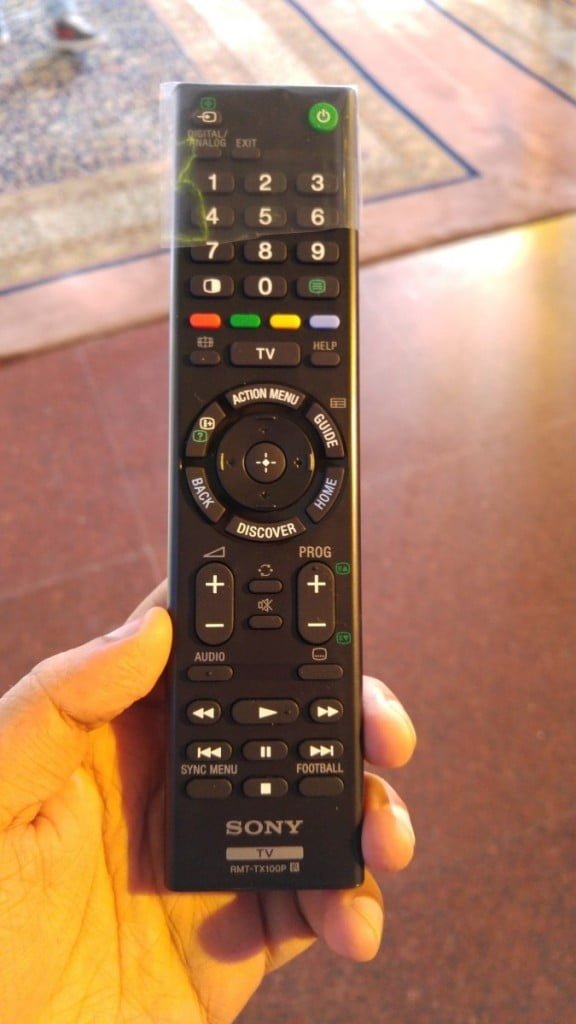 7. Connectivity with Accessories: Sony Android TV can be connected with third party accessories like Gamepad for gaming; keyboard for smooth internet browsing; smartphone or smartwatch for controlling TV operations.
Sony Bravia 4K LED
Sony finally brought their 4K LED series to India and today they brought their World Slimmest TV to India. With just a thinness a 4.9mm, they gain anyone attention in just a glimpse. Also, picture and sound quality is another dimension which Sony is popular for already in TV segment. Talking of New Sony Bravia 4K LED TV, they comes with advanced clarity, color accuracy and contrast. With an advanced 4K X-Reality PRO up-scaling algorithm, this TV analyze and upscale content to 4K resolution. This is what we have seen in Philips TV's too which i reviewed few weeks back. Sony claims that even that upscaled content shall have best image quality regardless of the image source. Sony 4K LED TV's comes houses Processor X1, which diversifies the range of content, including current generation HD and 4K broadcast content which is distributed in a number of video compression formats. This technology also boasts of new spec "HEVC" and "VP9" which can receive 4K distribution services and YouTube in 4K.
TRILUMINOS Display
Sony's well known TRILUMINOS display is one of the USP of this TV which helps in reproduction of most accurate shades or red, green and aqua blue (RGB). The dynamic color correction ensures colors are as consistent and accurate as possible. Customers can experience amazing picture quality with the critically-acclaimed X-tended Dynamic Range™ contrast enhancement providing peak brightness of LED as well as deeper blacks.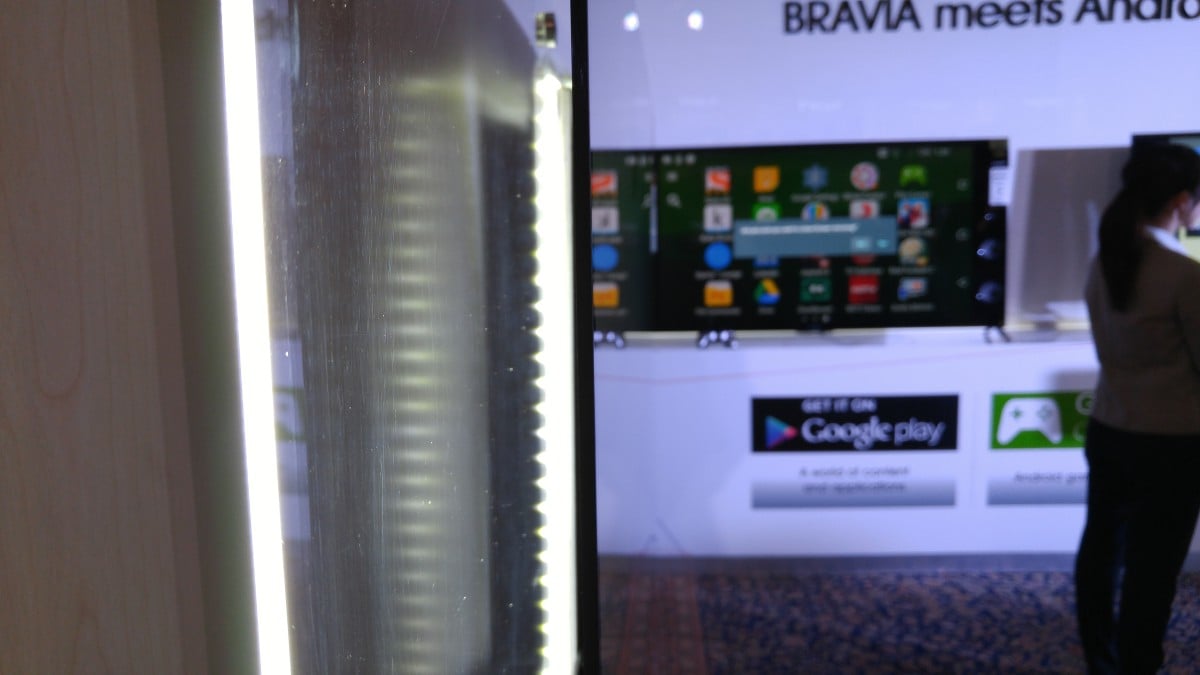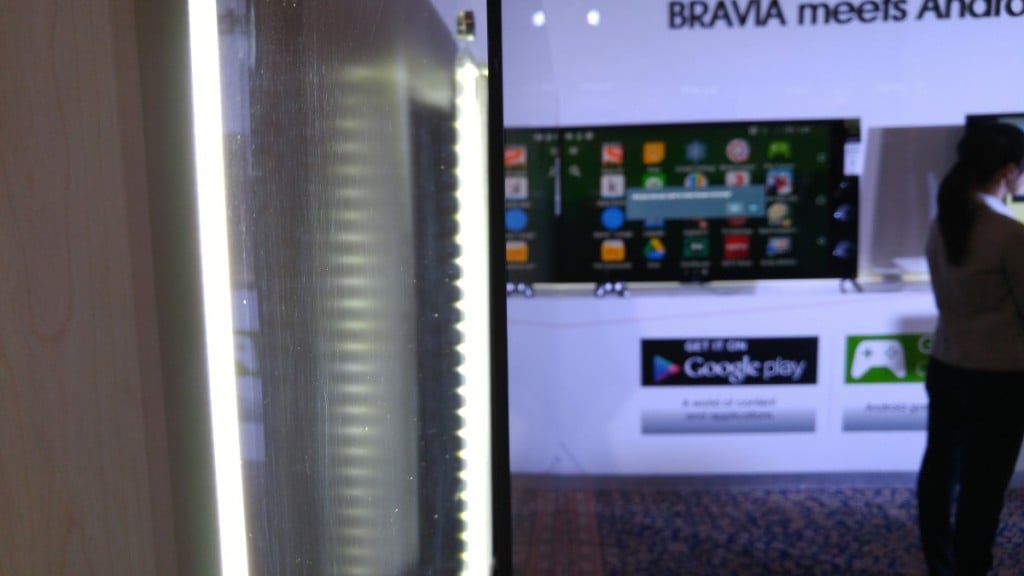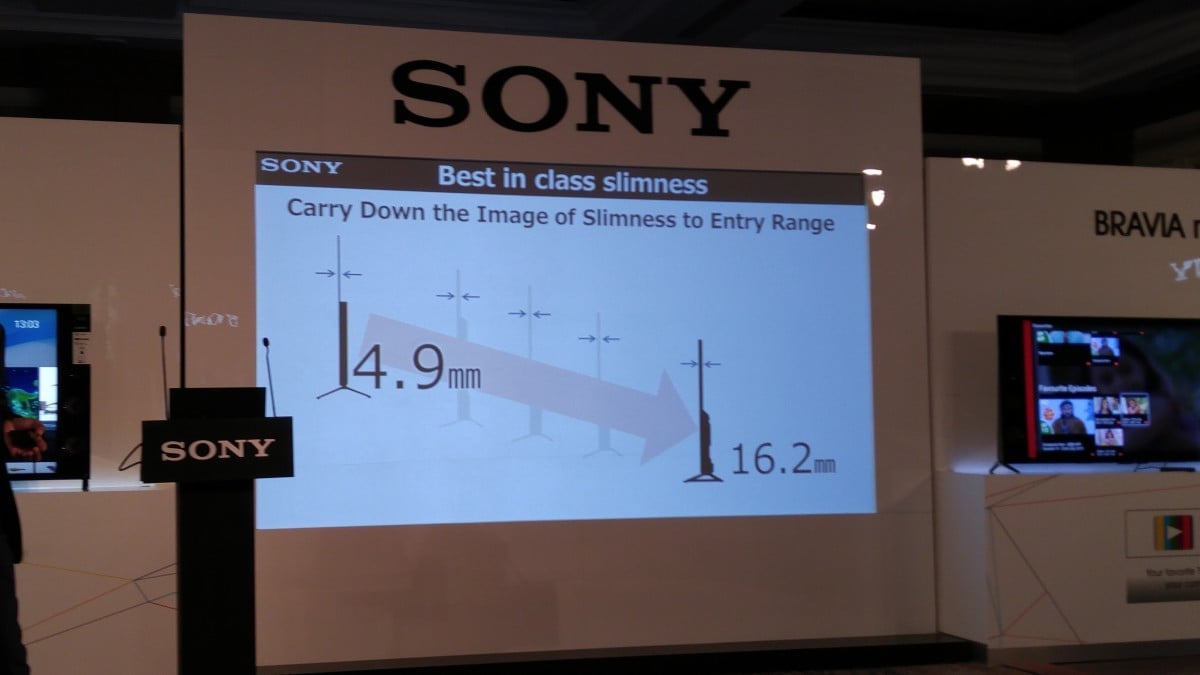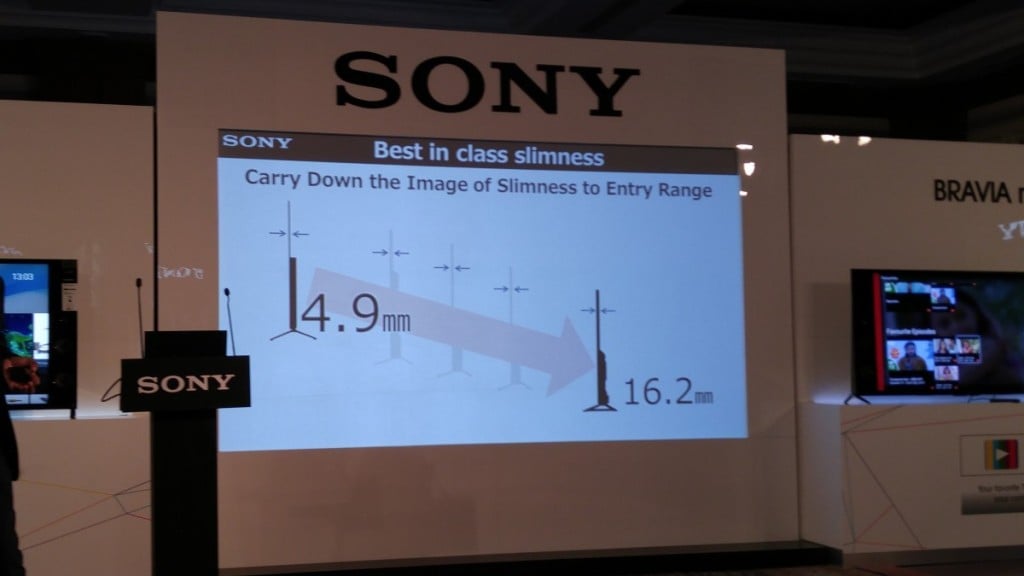 These TV's also comes with ClearAudio+ which is a popular technology from Sony and comes in many speakers too. I have a bluetooth speaker from Sony with ClearAudio+ and can say that listening to music, dialogues with surround effects are simply awesome. Along with DSEE HX, any low- quality, compressed audio source or Internet videos, can be up-scaled to near High Resolution for a wonderful listening experience.
Sony Bravia LED TV's Prices
| | | |
| --- | --- | --- |
| Model | Price | Availability |
| KD-75X9400C*** | – | September, 2015 |
| KD-65X9300C*** | – | August, 2015 |
| KD-55X9300C*** | – | August, 2015 |
| KD-65X9000C*** | – | August, 2015 |
| KD-55X9000C*** | – | August, 2015 |
| KD-55X8500C*** | – | August, 2015 |
| KD-49X8500C*** | – | August, 2015 |
| KD-43X8500C*** | – | August, 2015 |
| KDL-50W800C*** | – | August, 2015 |
| KDL-50W950C | Rs. 132,900 | Already Available |
| KDL-43W950C | Rs. 82,900 | Already Available |
| KDL-55W800C | Rs. 154,900 | Already Available |
| KDL-43W800C | Rs. 69,900 | Already Available |