Unveiling its eagerly-awaited 2023 OLED TV range, LG Electronics, a dominant player in India's Consumer Durable market, continues to transform the home entertainment landscape with state-of-the-art technology and superior image quality. Commemorating a decade of its widely acclaimed self-lit OLED TVs, LG maintains its global recognition for significant innovations. This year, they introduced the biggest 246cm (97) OLED TV globally and the only Flexible Gaming OLED TV in the world.
LG Launches Anticipated 2023 OLED TV Line-up
The 2023 LG OLED offering grants an unprecedented selection to buyers with 21 versions across various segments. These include the globally exclusive 8K OLED Z3 series, OLED evo Gallery Edition G3 Series, OLED evo C3 series, OLED B3, and A3 series TVs. The improved OLED evo promises increased brightness, color precision, striking clarity, and detail. LG also unveils the LG OLED OBJECT Collection POSE, an ultimate lifestyle TV, and OLED Flex, a unique gaming powerhouse that lets users bend the screen with 20 different curvature levels for optimal immersion. The current line-up has the most diverse OLED TV range from 106 cm (42) to 246 cm (97) for a personalized viewing experience. LG OLED is famous for its superior image quality, showcasing vibrant, accurate colors with deep blacks, and infinite contrast ratio for extraordinarily realistic visuals.

The latest LG OLED TVs enhance the viewing experience with self-lit picture quality, powerful image processing technologies, and an upgraded webOS platform providing more smart features and access to an ever-expanding library of lifestyle services.
New Features: Redefining Television Technology
Upgraded Performance with α9 Gen 6 Intelligent Processor
The latest Alpha series processor used in the 2023 OLED TVs employs LG's most advanced AI-assisted Deep Learning technology to guarantee excellent picture and sound quality. AI Picture Pro offers improved upscaling for enhanced clarity and dynamic tone mapping, helping reveal the depth and detail in every frame. AI Picture Pro also integrates a picture processing technology that detects and refines important objects, such as people's faces, to give them a more lifelike HDR quality. The α9 AI Processor Gen 6 powered AI Sound Pro helps viewers get engrossed in the on-screen action by delivering virtual 9.1.2 surround sound from the TVs' built-in speaker system.
Brightness Booster: Taking Clarity to New Heights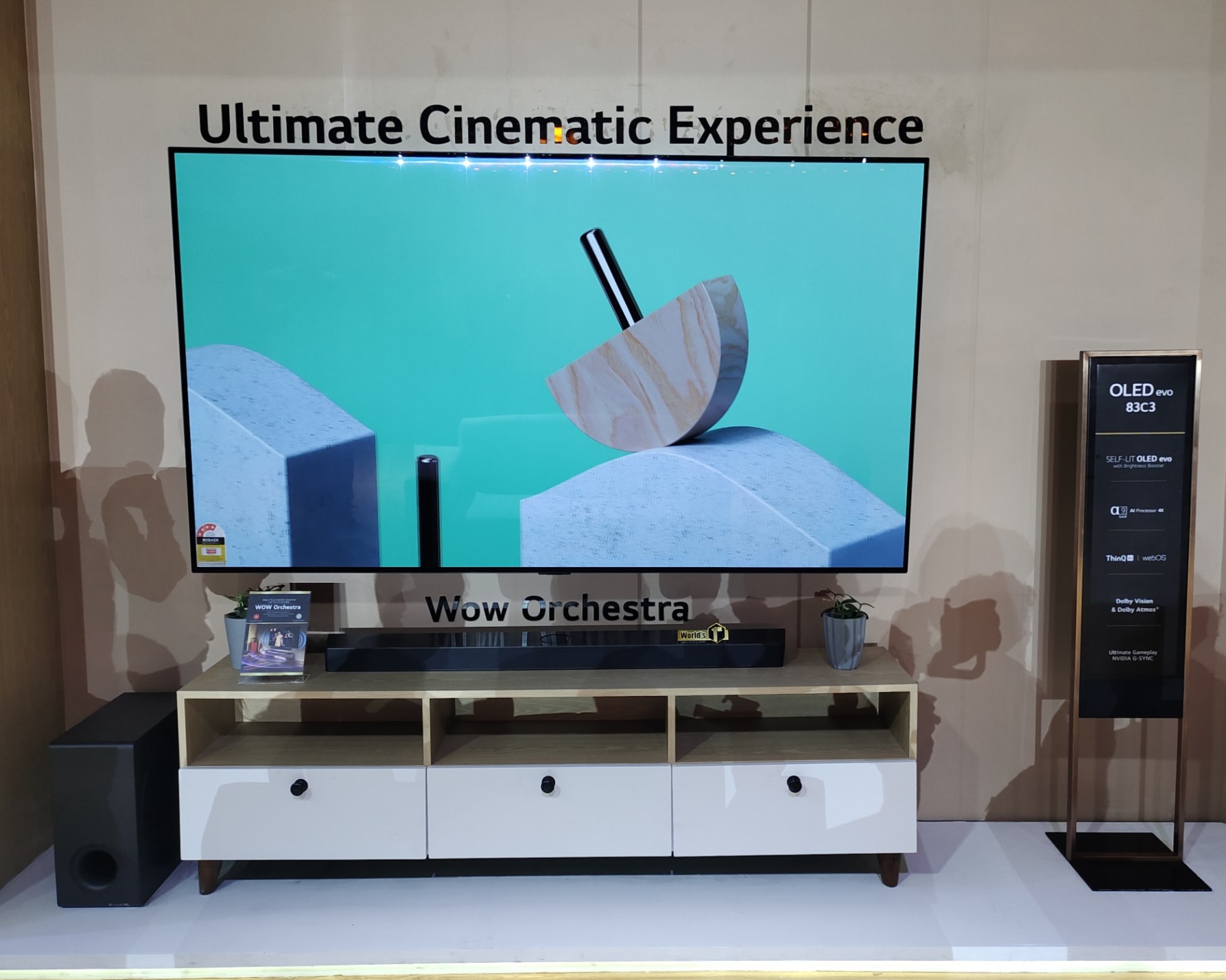 LG OLED evo TVs offer outstanding clarity and detail, with images that offer a lifelike experience. A key upgrade in this year's OLED Evo G3 series is LG's Brightness Booster Max technology. This new technology combines innovative light control architecture and brightness-enhancing algorithms to boost brightness by up to 70 percent. The brightness is mapped and controlled on a pixel-by-pixel basis, resulting in sharper, more realistic images.
Enhanced User Experience with Upgraded WebOS
LG's 2023 OLED TVs feature the newest version of webOS which offers a revamped, more personalized user experience. This year's models provide a redesigned user interface (UI) with All New Home, offering a multitude of customization options and increased convenience. The new 'Quick Cards' offer users easy access to their most used content and services, organized into logical categories such as Home Office, Gaming, Music, and Sports. This improved webOS also provides personalized recommendations tailored to customer preferences based on their viewing history and habits.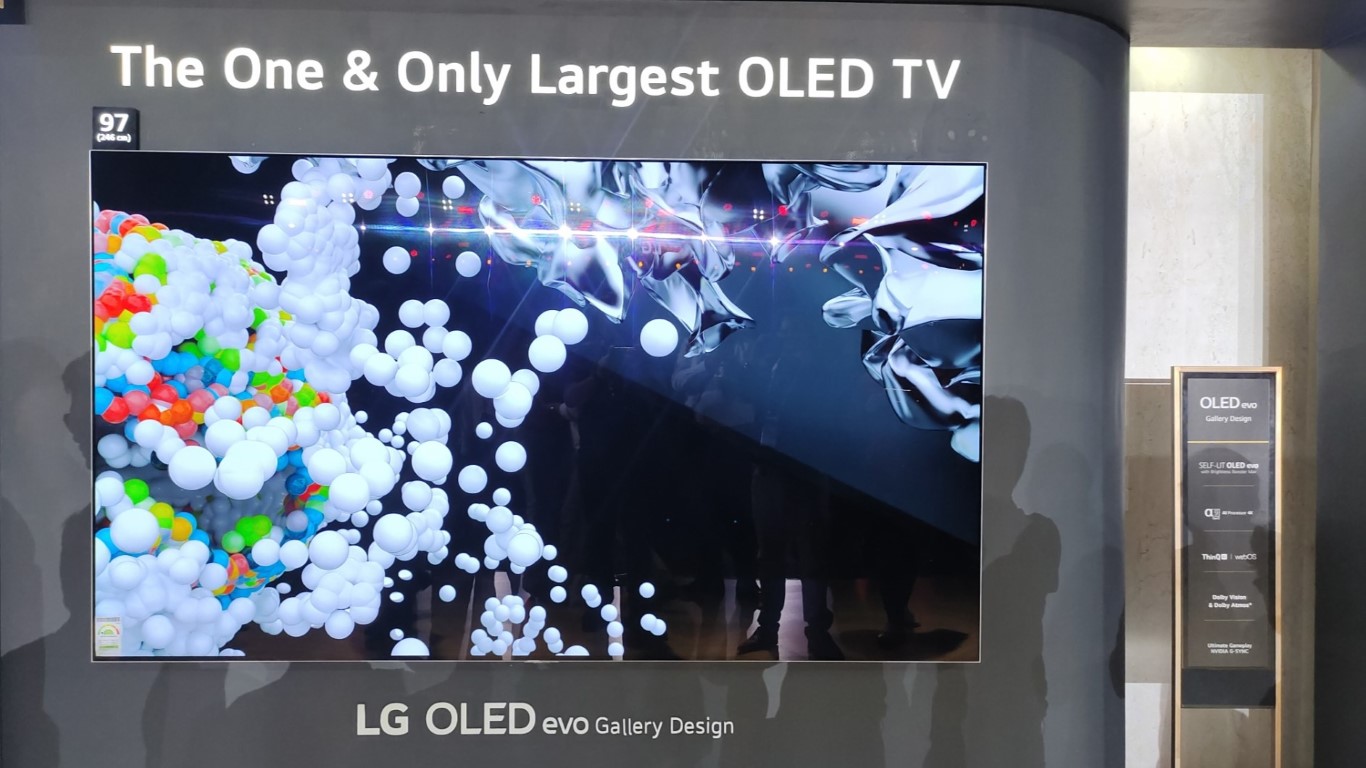 Dolby Vision and Dolby Atmos: Delivering Cinematic Experience
LG OLED TVs continue to support the image- and sound-enhancing capabilities of Dolby Vision and Dolby Atmos, offering a truly immersive home cinema experience. The new line-up also flawlessly integrates with the latest LG sound bars, delivering superb multi-channel surround sound with IMAX-enhanced quality powered by DTS:X. A unique feature, WOW Orchestra3, offered when the LG TV and sound bar are paired, generates more robust and more immersive sound.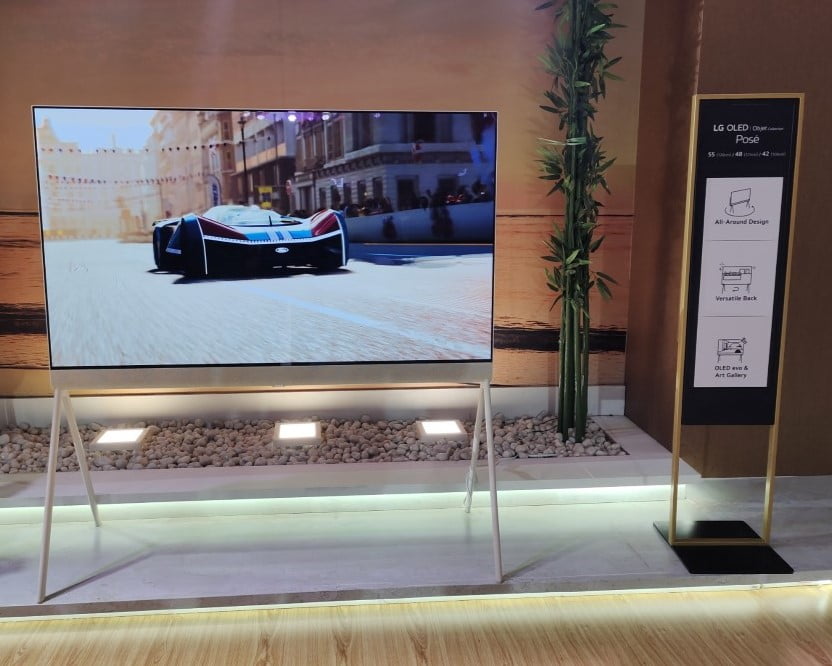 Optimized for Gaming: The Ultimate Experience
Built for gamers, LG OLED TVs come with the Game Optimizer, which enables quick selection and toggling between game-specific features. These self-lit OLED TVs boast a 0.1 millisecond response time, low input lag with up to four HDMI2.1a compliant ports. Settings for G-SYNC® Compatible, FreeSync™ Premium and variable refresh rate (VRR) are easily accessible from the Game Optimizer, enhancing the gaming experience and mimicking a stadium-like ambiance during sports events.
Introducing the LG Smart Camera
The LG Smart Cam further enhances smart experiences like video conferencing, fitness, and more with a high-definition camera featuring a built-in dual mic and multi-view function. Its sleek, magnetic design attaches perfectly to your TV and includes a privacy slider you can close when the camera is not in use. It comes as a complimentary accessory with Selected OLED TVs.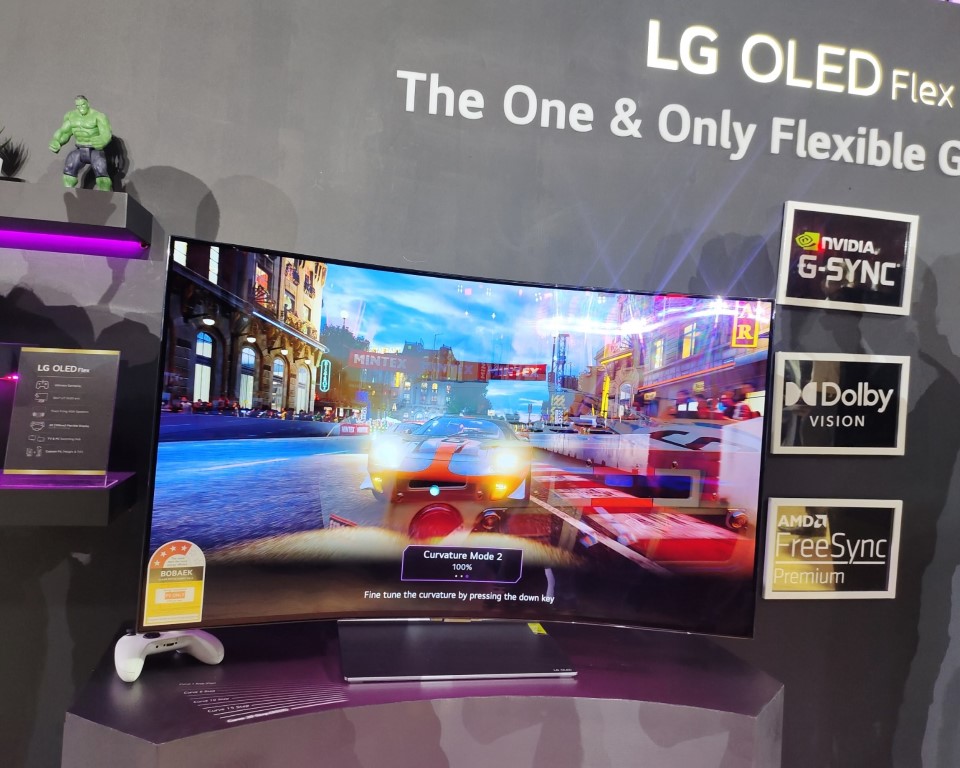 Diverse Screen Sizes for Every Home
LG's latest line-up also features the broadest range of OLED TV screen sizes ever, starting from the smallest display of 106 cm (42) to the largest, 246 cm (97), to meet consumer needs. The G3 OLED evo series comes in 139 cm (55), 164 cm (65), and 195 cm (77). The G3 series has received an aesthetic upgrade with the ultra-seamless One Wall Design. Leaving no visible gap when wall-mounted, this year's models bring style and effortless elegance to any space. Thanks to a composite fiber material, LG's latest OLED TVs are easily movable or mountable. The C3 series offers the most screen sizes of the 2023 line-up, with a total of six to choose from 106 cm (42) to 210 cm (83). Therefore, regardless of the size of consumers' home entertainment space, LG has an OLED TV for all.
Pricing Details of the 2023 OLED Line-up
Regarding pricing, it starts from Rs 119,990 for OLED42C3 per unit to Rs 75, 00,000 for ROLLABLE TV per unit.