Hindustan Zinc, over the years, has committed to excellence by prioritizing their central business of mining operations. This has been achieved by utilizing top-tier technology in mine development and ensuring intelligent, safe, and eco-friendly operations at all their locations. The firm has constructed numerous manufacturing and research & development sites, with activities spread across Rajasthan.
Digital Transformation: The Key to Sustainable Mining
The organization, being one of the world's premier Zinc-Lead-Silver manufacturers, has initiated a comprehensive digital makeover of their entire supply chain. This is aimed at promoting a new operational approach for a sustainable future. By adopting a data-centric, agile, unified, and cooperative strategy, they are facilitating superior and real-time data-guided decision-making through technology integration across the supply chain. This leads to waste minimization, resource optimization, and enhanced productivity, bettering safety measures, and advocating the use of renewable energy sources.
The Role of AI and IoT in Mining Operations
In alignment with their ultimate objective of creating the 'Mines of the Future', Hindustan Zinc is incorporating digital methodology into all operation aspects. Their principal operations comprise mining, milling, and smelting before the final products reach the market. They are utilizing drones for UG mining operations to examine stopes and measure bulk material volumes. They also employ computer vision-based technologies for defect detection and unsafe work condition identification, thereby improving product quality and safety protocols. IIOT sensors and cloud tech help collect and generate data from remote assets, critical for strategic decision-making. AI/ML-based predictive models are also employed for improving asset reliability. Moreover, they use IoT tech to implement smart sensors on HEMM equipment to monitor performance, health, and reliability on a real-time basis across all underground operations.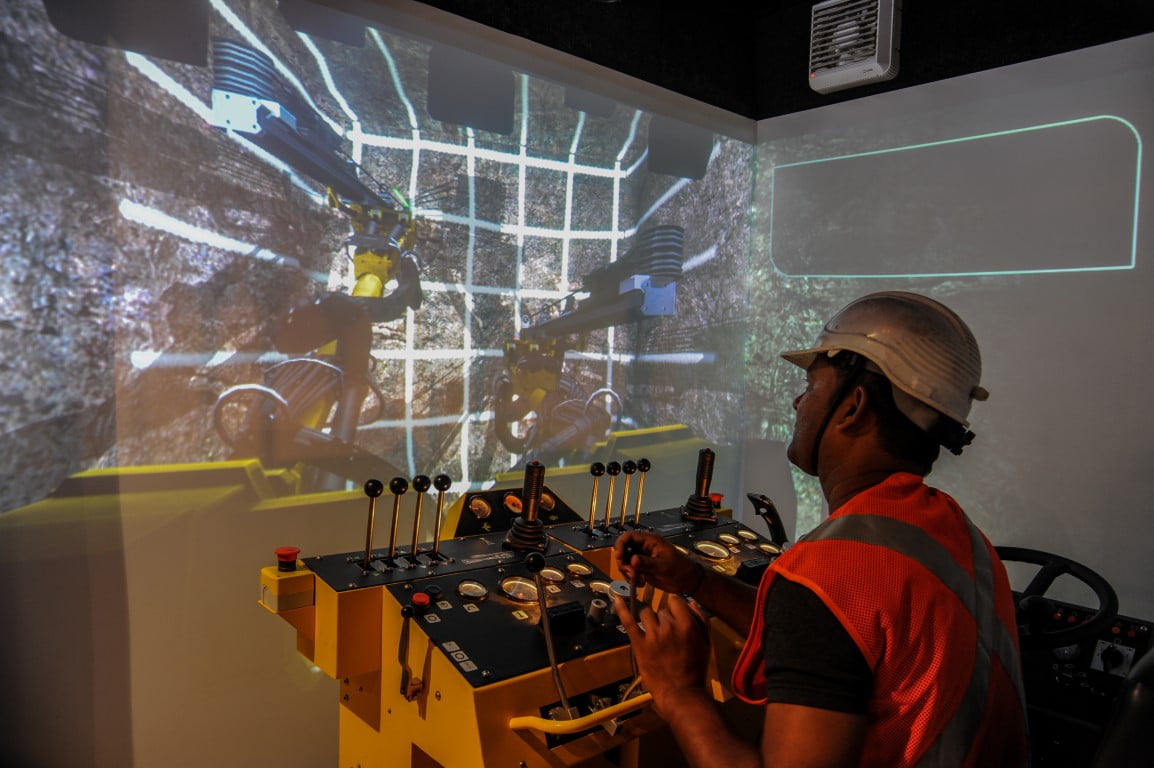 Safety Measures: Collision Avoidance and Personnel Tracking
To assure safe mining, Hindustan Zinc employs collision evasion systems and personnel tracking. A collision evasion system enhances operator situational awareness during underground mining, preventing machine-machine and human-machine interactions. A Personnel Tracking System enables the exchange of alert messages between the Control Room and the Individual Tag.
Cutting-Edge Technology Integration in Daily Operations
Hindustan Zinc has also fortified their mining operations by incorporating various state-of-the-art technologies in their everyday operations. This includes 3D simulators and Augmented/Virtual Reality tools used for heavy machinery operation training for operators. Additionally, automated and tele-remote drilling operations are utilized during shift changes (smoke hours) to boost production, improve safety, visibility, and control outside the drilling cabin. Electrical substation automation enables quicker troubleshooting and reduces non-working hours due to factors like power tripping. It also betters power quality, voltage sag, and swell events, which aids in improving and optimizing energy consumption.
Empowering Employees: Hindustan Zinc's Mining Academy
The mining industry has experienced an incredible upswing in tech advancements in recent years. Companies continually seek to keep their employees abreast with the latest innovations. Hindustan Zinc has taken a proactive step in this direction by inaugurating its own Mining Academy. The Academy is devised to offer employees training and education on the newest mining technologies and operations, helping them to stay at the forefront in a perpetually evolving industry. By investing in their workforce's skills and knowledge, Hindustan Zinc is not only assuring the safety and productivity of its operations but also contributing to the mining industry's growth and sustainability.
Shifting to Electric Vehicles: A Step Towards Sustainable Mining
Moreover, Hindustan Zinc has become the first mining firm in India to introduce electric utility vehicles into underground mines. With a few in operation, the company plans to invest USD 1 billion for transitioning all 900 odd diesel-run mining vehicles to battery-operated ones in 5 years. Through their focused initiatives in the digital realm, the company is directing smart growth across all key parameters to enhance mining and operational efficiencies through better management of systems and processes.
Hindustan Zinc's Commitment to Sustainable and Responsible Mining Practices
Hindustan Zinc's dedication to sustainable mining operations serves as a beacon for the industry. By integrating best practices in safety, environment, and social responsibility into its operations, the company has not only minimized its environmental impact but also generated positive influence on the communities it serves. As an industry trailblazer, Hindustan Zinc is establishing novel benchmarks for accountable mining practices, carving the path towards a more sustainable future.