Global premium consumer audio brand 1More entered India and introduced a few products under the brand omthing. The company sent the all-new omthing AirFree Pods, and I tried them out for quite some time. It has already been more than two weeks since I started using them, so I guess it's time that I share my review of the omthing AirFree Pods.
On paper, the omthing AirFree Pods look very promising with Qualcomm chip, aptX support, Qualcomm cVc 8.0 noise-canceling, wireless charging support, and much more. The package is minimal, with the box containing the buds in the charging case, along with a USB-C cable and a product manual. The omthing AirFree Pods come with a standard design that everyone expects, nothing too flashy or surprising. The case is oval and has a soft matte finish, so there is no chance of getting fingerprints all over it. The LEDs that indicate charging status can be viewed when you open the case. The case also comes with a strap to attach it to backpacks while traveling, and the USB-C port is on the back for charging.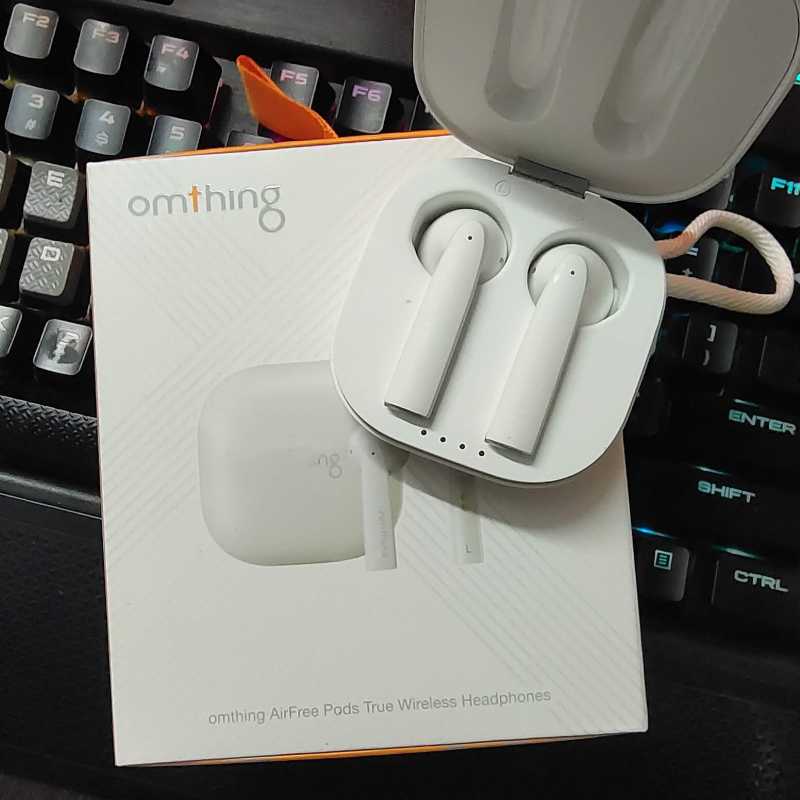 The buds come with a glossy and matte finish. While the glossy finish is prevailing and the touch control area at the back offer a matte finish. The buds offer a half in-ear design and are very lightweight at grams. The primary microphone is at the bottom, while the secondary microphone is at the back of the buds. The touch controls made it very easy for me to control music and, more importantly, receive calls. And yes, there is support for Google Assistant as well. The buds are IPX4 rated, so I never had to worry about going out under light showers. I think that omthing did an outstanding job with the AirFree Pods because I wore them for a long time every day, and I tested them under extreme conditions like while driving and cycling, but they never fell off. They are comfortable to wear and didn't irritate me while I wore them for an extended period.
It is straightforward to pair these omthing AirFree Pods. As these buds come with Bluetooth 5.2 and Qualcomm QCC3020 chip, the pairing process is relatively easy. I just needed to take them out of the case and select them on my phone to connect. However, one solid feature here is that if I don't connect the buds to a phone for more than six seconds, they will automatically get into power-saving mode to save battery. I could use the touch controls to control music, calls, or even summon Google Assistant upon connecting the buds. However, most controls can be customized using the companion app, apart from the on and off function and call controls.
In terms of audio, the omthing AirFree Pods are powered by relatively large 13mm composite titanium dynamic drivers, which can get loud enough. These buds handle high, middle, and low frequencies well. The bass isn't interfering much, and the treble is well-balanced. However, I felt that these buds are excellent if you, like me, listen to podcasts quite often. Due to the aptX codec, there are no issues with latency. To push it to the limits, I didn't just watch a movie wearing these but also played BGMI, and they pleasantly surprised me with zero lags. However, I would love to see omthing bringing equalizer to the companion app so that I can fine-tune the audio for music, movies, and gaming. I don't have any complaints regarding the omthing AirFree Pods in terms of audio because, at the price of ₹3499, the audio experience is way better than I expected.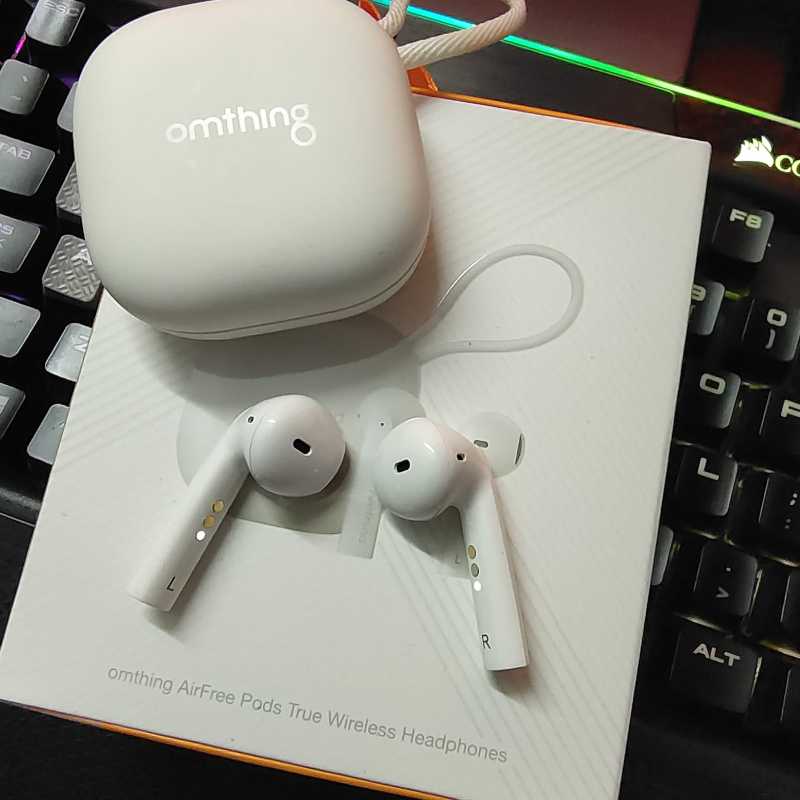 I didn't just listen to music and watch movies or play games earing the omthing AirFree Pods, but I also received voice calls a lot of the time while I was driving. The call quality was good, and the person could hear me loud and clear on the other, thanks to the four ENC microphones.
In terms of connectivity, the omthing AirFree Pods are great. There aren't any random connection issues while pairing with any device, be it a smart TV, laptop, or phone. I paired these buds with a computer while working and listening to music on Spotify and used them to watch movies, as I have already mentioned earlier. However, most of the time, these buds were connected to my phone, and I didn't face any issues with connectivity. The wireless range is also pretty good.
omthing promises 5 hours of standalone battery life when listening at 50% volume. I got around 4 hours of battery life while playing music at 70%, with aptX enabled. These buds a little more than an hour to get fully charged, which is pretty decent. I got around 4 hours of music playback, and I tested out that the case can provide almost four more charging cycles. The charging case supports Qi wireless charging, and I also tried that with a compatible charger. However, wireless charging is more time-consuming compared to wired charging via USB-C.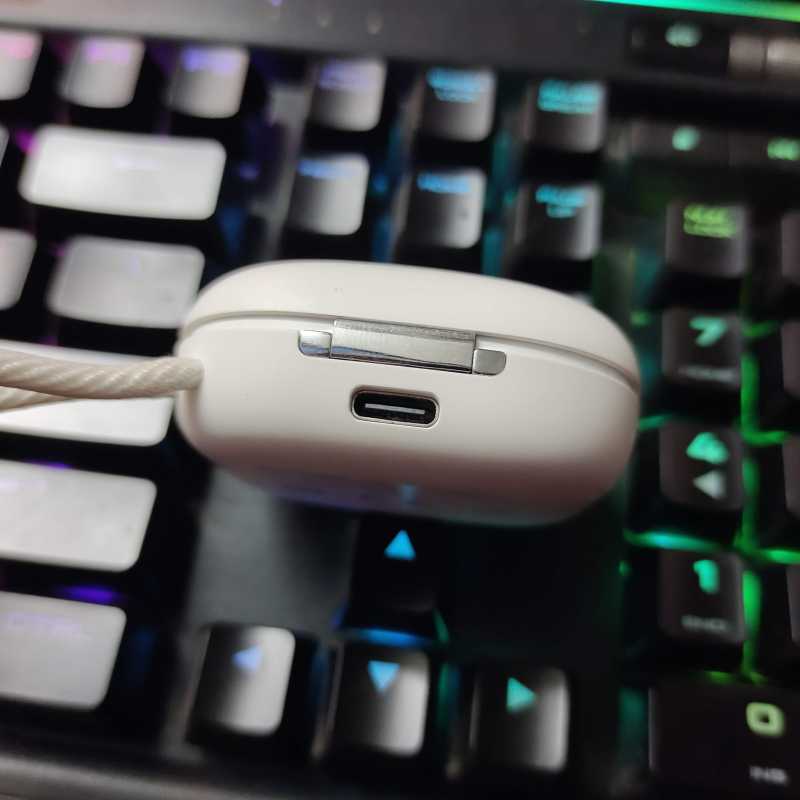 Overall, the omthing AirFree Pods is a good option at the price of ₹3999. As of now, it is being sold for ₹3499, and it's a great deal, in my opinion. These buds offer an excellent audio listening experience and especially a great experience while listening to podcasts, making calls, and bring versatile control options. The battery life is decent, if not the best, and the lag-free wireless audio experience is truly a blessing for gamers.