itel has announced the expansion of its TV product portfolio with the G-Series Android TV launch in India. Four new TVs were launched today, which the company claims to help elevate the TV viewing and entertainment experience for consumers.
Announcing itel's latest expansion in its TV portfolio, Mr. Arijeet Talapatra, CEO, TRANSSION India said "Considering the spike in internet penetration and digital maturity of consumers in India, we have introduced the new range of Android TV device to fulfill all the entertainment needs of our consumers. Democratizing entertainment for the masses, the G-series Android TV device offers access to 5000+ apps and 1000+ streaming apps to keep up with the content consumption behavior of our consumers. Our R&D team has aggressively focused on two major aspects like display and sound to ensure a superior viewing and listening experience."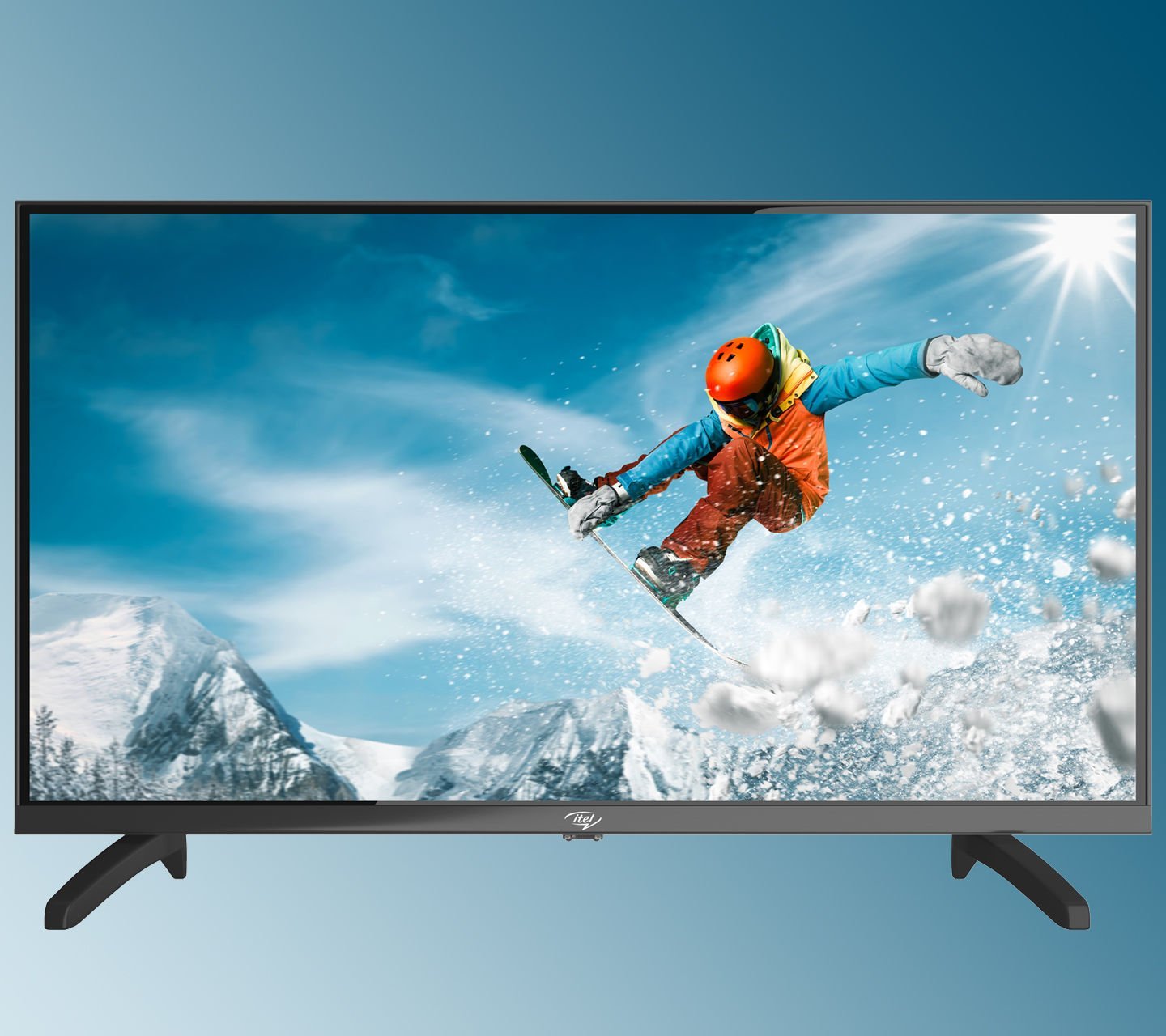 The new G series of Android TVs come with features like 400 nits ultra-bright display with frameless premium design, 24W stereo sound with Dolby audio, Google Play, Chromecast built-in, and Google Assistant. The new itel G series of Android TVs are available across two categories- 2K models and 4K models in different sizes from 32-inch to 55-inch at a competitive price range starting at ₹16999. Under the commitment of 'Vocal for local', the new TV portfolio of itel is wholly manufactured in India.
As mentioned earlier, there are G5534IE and G4334IE models which offer 4K UHD display while there are two more variants- 43-inch Full HD G4330IE and 32-inch HD ready G32301IE. The new G series provides superior picture quality with 400 nits brightness, 4K resolution A+ grade panel, and ultra-slim body and thin bezels to give users an immersive and cinematic TV viewing experience. The new itel G Series Android TVs offer a 170º viewing angle that allows anyone to watch content on the screen from any corner of the room. The TVs also come with 24W box speakers with Dolby Audio. In terms of connectivity, there is Wi-Fi, HDMI, USB ports, and Bluetooth 5.0. With 1GB or 2GB of RAM and 8GB of storage and Google Play brings apps and games to the TV.
The entire itel G-series range features Google Assistant, so users can use their voice to search 400,000+ movies and shows quickly, get recommendations to match their mood, control smart home devices, and more. With Chromecast-built in, users can easily cast favorite movies, music, and more from their smartphones. Users can also enjoy a plethora of OTT apps, including popular ones like Netflix, Amazon Prime Video, Zee5, Disney+Hotstar, YouTube, and more.
The new range of itel G Series Android TVs are now available for purchase, starting at ₹16,999, and a comparison table is added below so that consumers can see, compare and pick the one that suits them the best.
Product Specifications
Model Name
G3230IE
G4330IE
G4334IE
G5534IE
Screen Size
32″
43″
43″
55″
ID Design
Frameless
Frameless
Frameless
Frameless
Resolution
HD ready(1366*768 Pixels)
FHD(1920*1080 Pixels)
4K UHD(3840*2160 Pixels)
4K UHD(3840*2160 Pixels)
Brightness
400nits
400nits
400nits
400nits
Contrast Ratio
3000:1
4000:1
1300:1
1200:1
Panel Grade
A+
A+
A+
A+
Viewing Angle
170°/170°
170°/170°
178°/178°
178°/178°
Speaker/Audio
24W(2*12W) Dolby Audio
24W(2*12W) Dolby Audio
24W(2*12W) Dolby Audio
24W(2*12W) Dolby Audio
OS
Android 9.0
Android 9.0
Android 10
Android 10
Google Features
Play Store, Google Assistant, Chromecast etc.
Play Store, Google Assistant, Chromecast etc.
Play Store, Google Assistant, Chromecast etc.
Play Store, Google Assistant, Chromecast etc.
Memory
1GB+8GB
1GB+8GB
2GB+8GB
2GB+8GB
Refresh Rate
60Hz
60Hz
60Hz
60Hz
Connectivity
Wi-Fi/ Bluetooth/Tuner*1/HDMI*2/
Mini AV*1/USB*1/ RJ-45*1/
Headphones*1/Optical*1
Wi-Fi/ Bluetooth/Tuner*1/HDMI*2/
Mini AV*1/USB*1/ RJ-45*1/
Headphones*1/Optical*1
Wi-Fi/ Bluetooth/Tuner*1/HDMI*3/
Mini AV & Mini Ypbpr*1/USB*2/RJ-45*1/Headphones*1/Optical*1
Wi-Fi/ Bluetooth/Tuner*1/HDMI*3/
Mini AV & Mini Ypbpr*1/USB*2/RJ-45*1/Headphones*1/Optical*1
Remote Type
Bluetooth Remote with Voice control
Bluetooth Remote with Voice control
Bluetooth Remote with Voice control
Bluetooth Remote with Voice control