Mid-ranger Android smartphones weren't that great until recently brands like OnePlus started targeting the segment, and even Google introduced Pixel 4a. While most brands ignored the mid-range segment, luckily, we have some options now, and they are good phones, if not at par with flagships. Vivo introduced the new Vivo V20 Pro, priced at ₹30000, and recently I got a chance to experience it. I must say that I am very impressed with the phone because Vivo has managed to make it a premium phone that packs everything in the right amounts, be it camera or design or display. Almost in all aspects, Vivo has tried to provide an elevated experience to users, and hence here a few reasons why you should buy the Vivo V20 Pro.
Top 5 Reasons Why You Should Get Vivo V20 Pro – Best Phone Under ₹30,000
Striking Look & Feel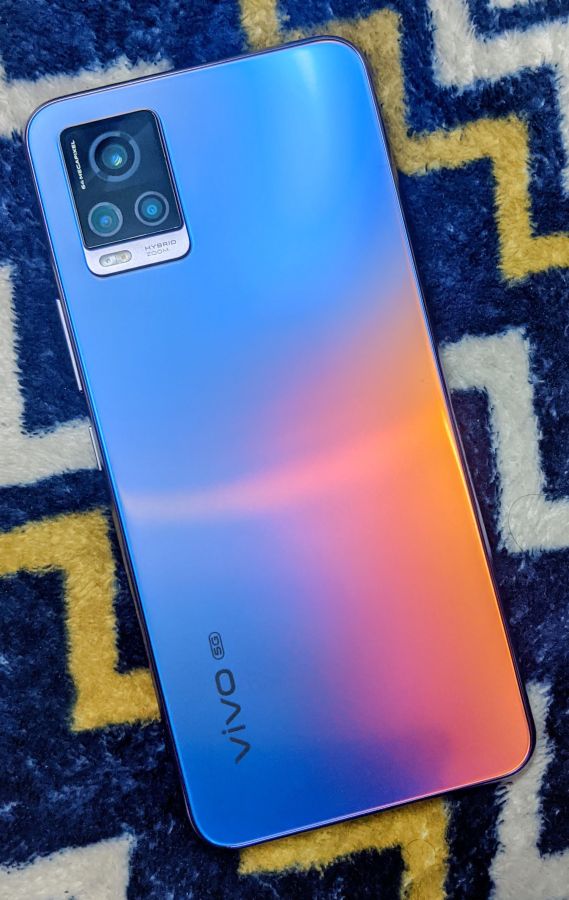 The Vivo V20 Pro has a killer look and design. The Midnight Jazz is for those who want to go for a more minimalist look where the Sunset Melody looks brilliant with the matte-finished iridescent back. If you're someone who is looking for a unique looking phone, this is a perfect choice. Not just the look, but in terms of design, this phone is excellent in my opinion, with only 7.4 mm thickness. It is probably the sleekest phone I have held in the last couple of months.
Great Display for Content Consumption
In the rat race of refresh rate, there are very few phones that offer an OLED or AMOLED display at the pricetag of ₹30,000. Fortunately, the Vivo V20 Pro sports an OLED display with a standard 60Hz refresh rate rather than an IPS LCD with a higher refresh rate. And it's perfectly fine, I believe, especially for those who watch a lot of content on the phone over gaming. The display is sharp, with excellent viewing angles with deep blacks. Of course, the lack of the 90Hz refresh rate may be disappointing for many, but to settle this debate, I would ask everyone to try this phone and compare it with any other phone to conclude. I always keep telling people to compare because preferences differ from person to person- Not everyone likes a phone with an LCD panel. Not everyone wants an OLED or AMOLED panel sacrificing a higher refresh rate.
Excellent Camera Which Never Disappoints
Most Vivo phones have a good camera, if not great. Like some other phones, Vivo V20 Pro doesn't try to convince you that more lenses mean better photography capabilities. While most phones, priced half of this offer a quad-camera setup with a useless macro lens and depth sensor. The Vivo V20 Pro comes with a triple camera setup. There is a 64-megapixel primary camera with an f/1.89 aperture, an 8-megapixel ultra-wide lens with autofocus, which you can use to capture macro shots, and finally, a 2-megapixel monochrome sensor for that graded black & white filter in photo mode. There is a dual-camera setup on the front and a primary 44-megapixel camera along with a secondary 8-megapixel ultra-wide lens for selfies.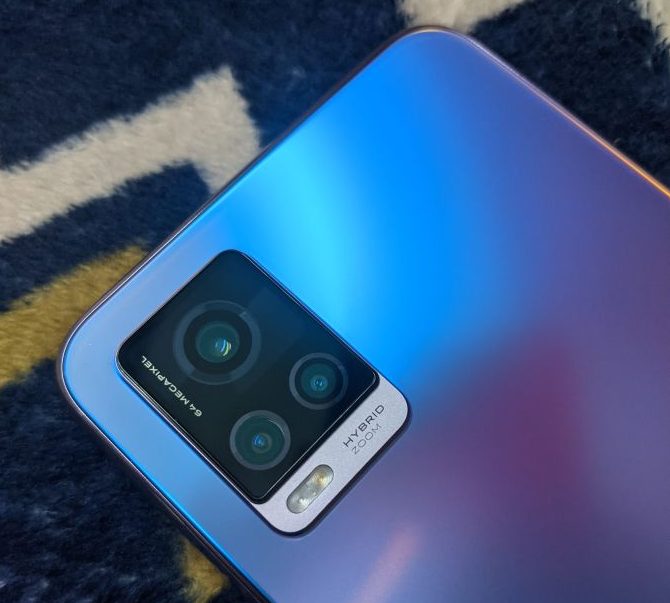 Specs on paper don't always point towards excellent output in real-life scenarios, but Vivo V20 Pro is an exception. The phone captured great shots under well-lit environments with outstanding detail levels, fantastic dynamic range. Most of the time, the output is satisfactory to the level that you can share photos on Instagram right after taking the shots. I hardly felt like I need to adjust a few things a bit. Portrait shots captured by the Vivo V20 Pro are excellent, if not better, compared to those taken by something like a Pixel or an iPhone. The edge detection is always on point, and the background blur is not too heavy.
Under low lighting conditions, the performance is decent if you are using the regular photo mode. But turning on the night mode brings many improvements removing noise and compensates the overexposure due to bright street lights around. Though the phone doesn't come with the so-called dedicated macro lens, I tried capturing a few, and I'm quite happy with the results. Vivo V20 Pro's camera AI is pretty smart in recognizing scenes and suggesting the best shooting mode. Most of the time, when I pointed towards an object too close, it automatically switched to the 8-megapixel ultra-wide camera for a macro shot.
In terms of selfies as well, the phone performs well. The primary 44-megapixel camera captured nice-looking shots under plenty of light, as well as under dim lighting conditions. Vivo's Eye Autofocus ensured that the camera follows the subject's eyes, ensuring that the subject is correctly focused. Due to that, the selfies look impressive under any lighting conditions. The 8-megapixel ultra-wide lens on the front is helpful while taking group selfies. The rear camera performs a good job delivering steady footage in terms of video recording, whether I recorded in 1080p 60fps or 4K, with fast and smooth focusing that worked well under different scenarios. Overall, I'm very impressed with the camera performance of the Vivo V20 Pro.
Smooth Software, Free From Ads & Junk
Vivo has improved a lot in terms of software as well, and Vivo V20 Pro is already running Android 11, which is a good thing. There are very few phones under ₹30,000 that have received the Android 11 update, except for beta builds on some phones. The phone runs Android 11 with Vivo's FunTouch OS skin on top, but it is now more refined and cleaner than ever. Spammy notifications aren't there anymore, and third-party apps can be uninstalled. The new skin appears to be a blend of elements from both Google and Vivo. The Google Calendar app replaced Vivo's own calendar app, and Files by Google is also there, instead of a native file manager. There are tons of customization options starting from different animations, call blocking while gaming, and many more useful features.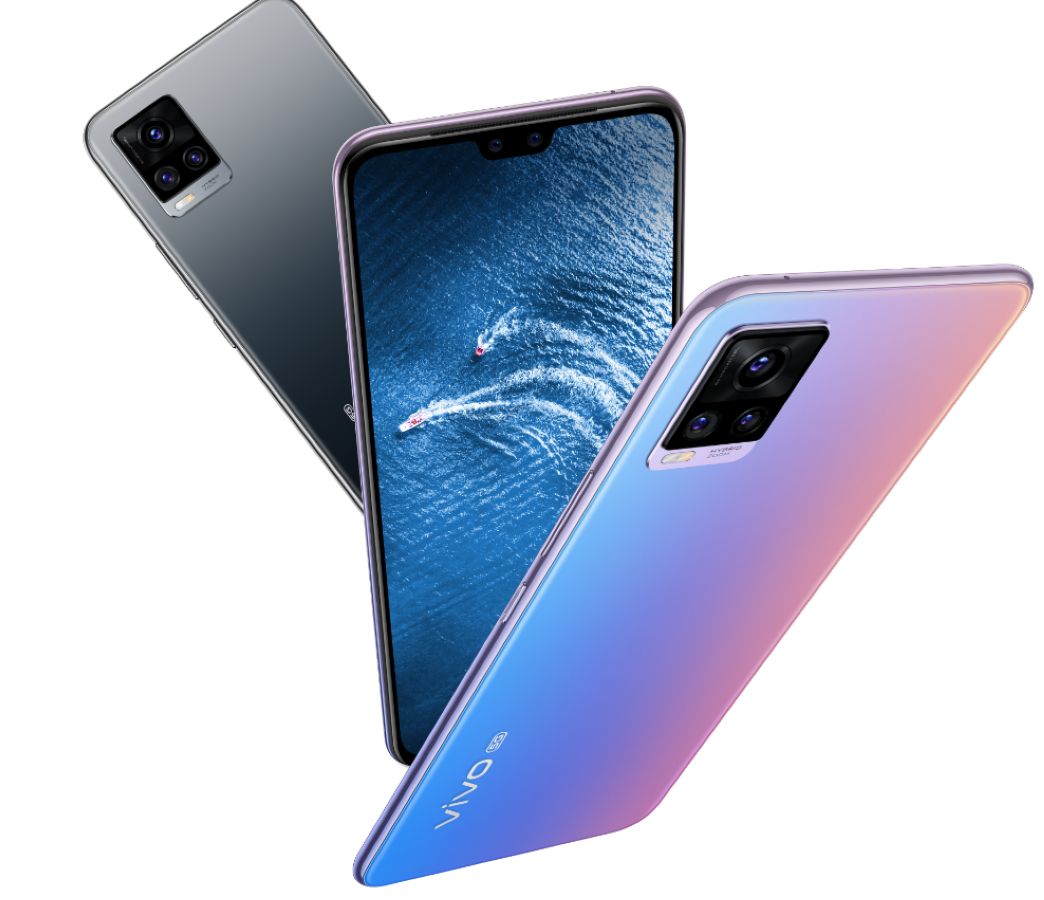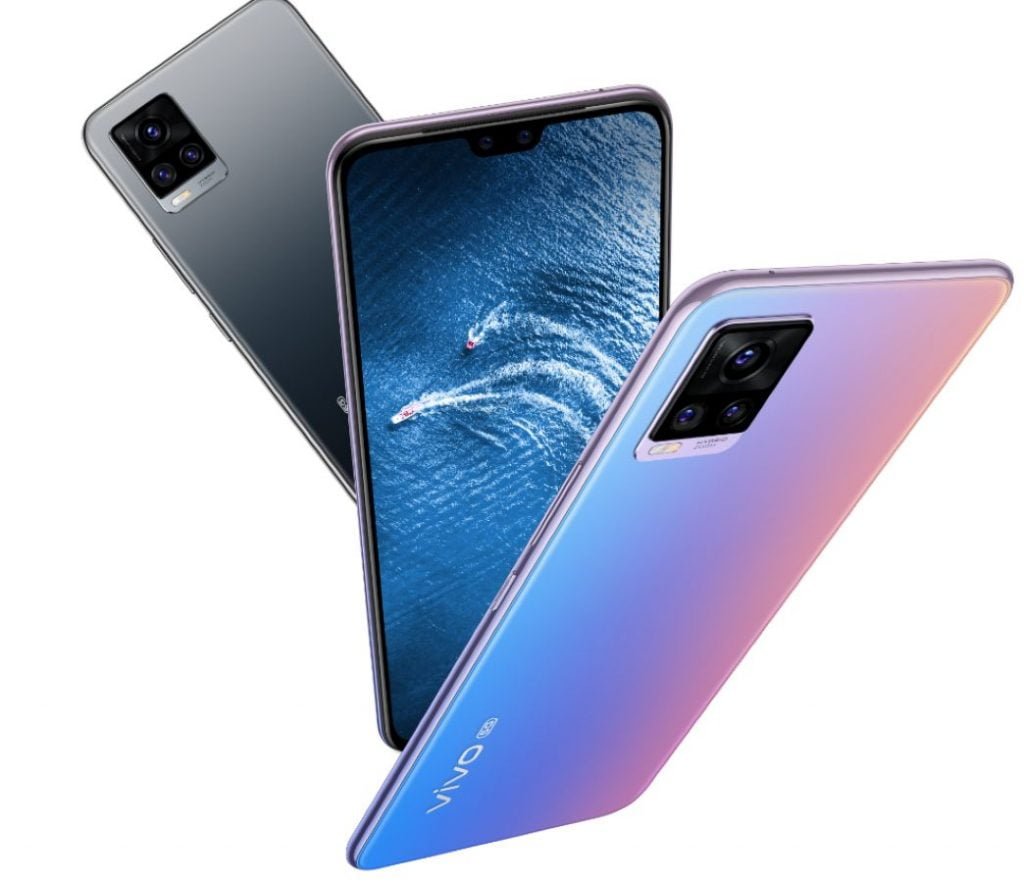 No Heating While Gaming
The phone performs well not just for day-to-day tasks but also while gaming. I didn't just use the phone for media consumption, calls, and social media, but I played games like Call of Duty & Asphalt 9. The games ran smoothly without overheating. You can easily play Call of Duty with very high graphics and frame rate, and Asphalt 9 also ran on high graphic settings. The battery performance is also outstanding. I was easily getting more than a day on a single full charge.
Vivo has introduced a smart & premium phone at such a price point, that too with 5G. The Vivo V20 Pro needs to be appreciated for everything it offers at such a price point, filling this particular price segment's void. From design to display to camera, the phone is fantastic, and if you're not someone who craves things like Stock Android or Oxygen OS, you should really consider going for it.