With the strong competition among the smartphone giants, everyone wants to keep their best foot forward. LG did the same by launching its LG Velvet Smartphone in the market that's loaded with a lot of unique features. You might have raised your eyebrows already after reading the first two lines because you already know that phones come with a faster processor and primary camera with higher resolution. But, LG Velvet isn't trying to compete with the high-end flagships, but it's making its own territory, within a price range where we don't see many phones with innovative and unique features anymore. We will be talking about 10 such unique features, which make LG Velvet an extraordinary smartphone to have! 
Top 10 Features of LG Velvet You Cannot Miss Knowing About!
Here are the top 10 features of LG Velvet you need to know about:
Dual Screen 
With LG's constant efforts to introduce something new to the table, it comes as no surprise that LG Velvet has a dual-screen feature along with its primary single screen. The second screen can be used by connecting the primary one with the help of a USB.
Both screens can be used simultaneously with ease. The viewing angles for both the screens are on point and very easy on the eyes. 
Appearance
Unlike most LG phones, which had more or less the same design, Velvet comes as a breath of fresh air with its colorful yet classy appearance, shape, and camera.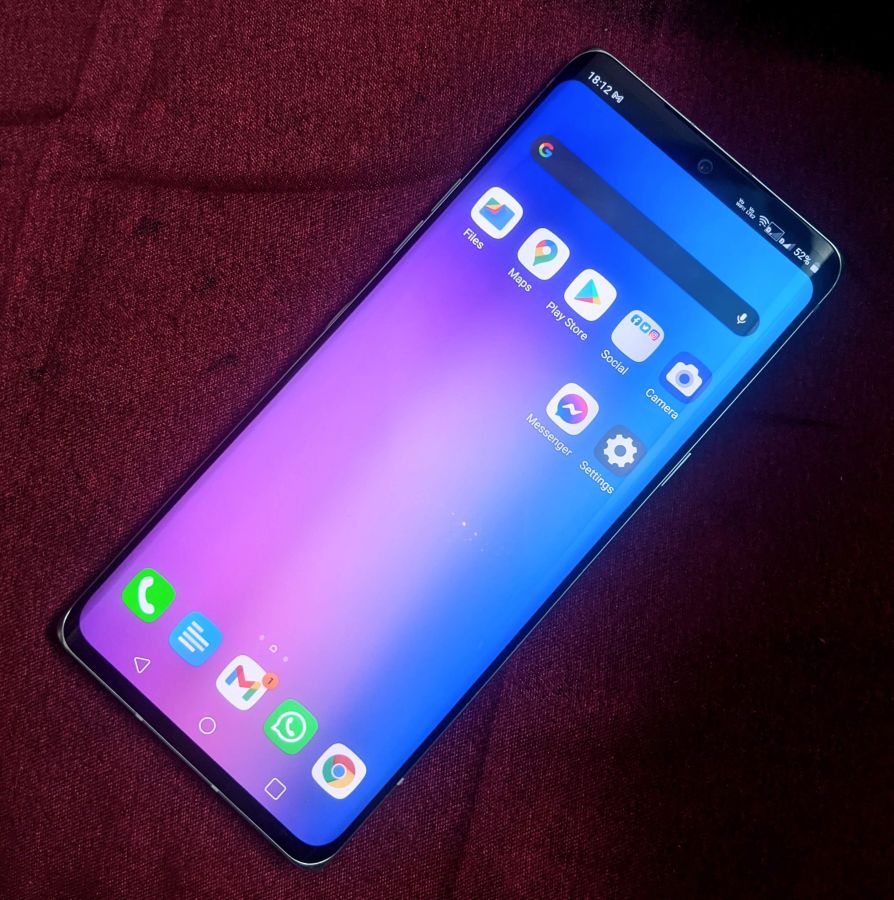 The phone has a 6.8 inches full HD+ display(2460 x1080 pixels) and 20.5:9 aspect ratio. Its 7.9mm thickness makes it one of the slickest phones in the market. The display and the back of the phone have a curvy side, which adds a premium look to the appearance. The metal body is loaded with an array of colors that surely can turn a lot of heads. Another surprising element is the dewdrop notch and the CMOS fingerprint sensor. 
The basic buttons on the phone are cleverly placed along with a Google Assistant button on the left. All these features are placed wisely, making the phone more user-friendly and very comfortable to hold.
Durability
Despite being so slim, the phone is very commendable in its durability. It is dust resistant, waterproof, shockproof, and works well even when exposed to extremely high as well as low-temperature conditions.
Performance
LG velvet comes with a Qualcomm Snapdragon 845 processor, 6GB RAM, and 128 GB of built-in storage and can be upgraded up to 2TB. It is very quick to load and install apps. The phone doesn't slow down even if you multitask or have a lot of apps in the parked state. You can play your favorite games with high-end graphics without experiencing any frustrating pause or lag.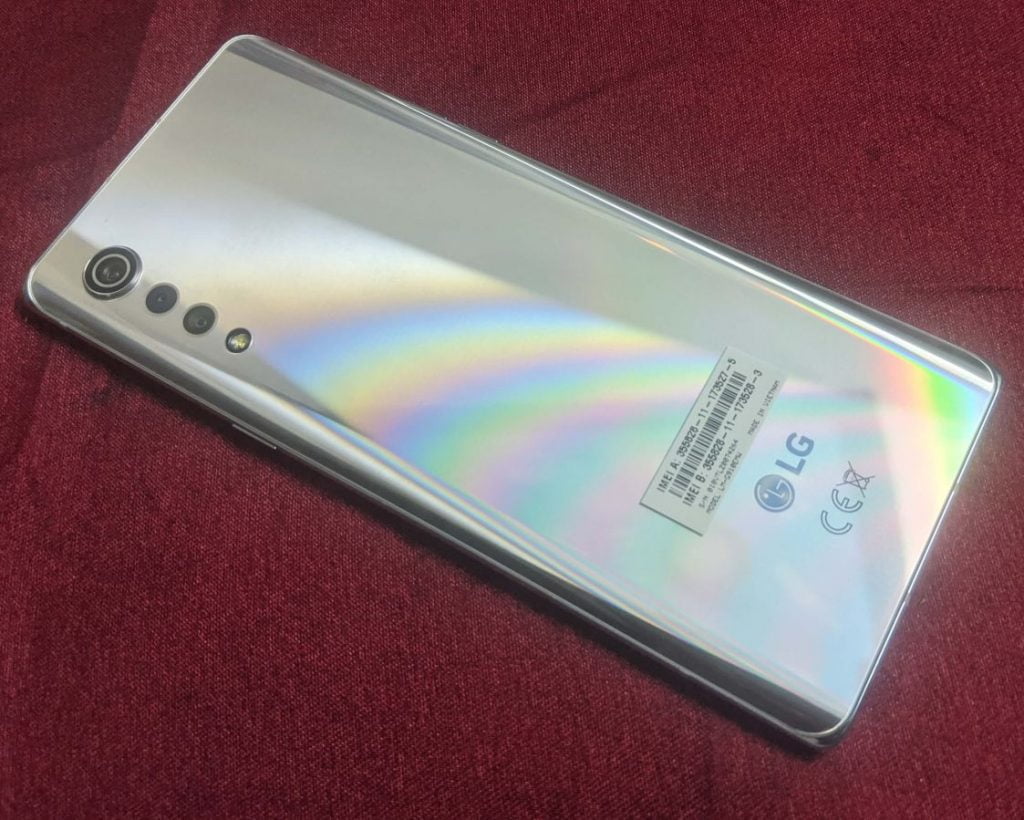 Battery Life
Despite being one of the slickest phones in the market, LG velvet comes with a decent battery of 4300mAh. Although it's not too high, it does the job of getting you through the day comfortably without reaching out to your charger. It also comes with a 25W charger and 9W wireless charging option, which is not the quickest but still charges your phone soon enough. Now no more struggle to charge your phone with those tiny cables.
The Camera
LG Velvet comes with a 48MP main lens combined with an 8 MP ultra-wide and 5MP depth camera. It also captures beautifully in RAW format if you need it. Video quality is quite decent with its 4k recording ability that successfully captures 30 frames per second. Its audio recording feature helps in capturing even the minute details beautifully. With its superb video and audio recording features, the phone can easily become the ideal companion for video vloggers.
Rich Audio Recording
LG Velvet's AI Sound feature delivers a one-of-a-kind audio experience. Music beats are more clear, and your favorite series's sound effects have a more realistic appeal. Due to its capability to record even the slightest noise with extra finesse, it's apt to record extremely detailed ASMR recordings.
Shake-free Video Recording
This is one of the signature features of LG Velvet. However, many would think that due to the 48-megapixel primary camera, the phone might not be as good as even a mid-range phone. But, a phone like LG Velvet is always a step ahead of almost all mid-range phones. The Steadycam feature baked into LG Velvet's camera app is something that helps you record smooth and steady video while holding the phone in your hand, without using any additional hardware or software. In video mode inside the camera app, there's a simple toggle that opens up a world of gimble-free smooth video recording capabilities for your phone!
Loud Stereo Speakers
There are many flagship phones out there that perform well in every aspect but don't come with a pair of stereo speakers. The lack of stereo speakers on any flagship is kind of a letdown for many people like me. On LG Velvet, there are stereo speakers, which are loud, with a considerable amount of rich bass. The phone comes with a headphone jack as well, so whether you like to listen to music via speakers on via headphones, I'm sure you will have a great experience with the LG Velvet. LG's 3D Sound Engine analyzed over 17 million sounds, and it can recognize what you're listening to so that the audio output is ideal for any scenario, be it movies or music, or podcasts!
Gaming & Charging Made Simple
LG Velvet is a great phone for gamers because of mainly how one of the displays can be used as a gamepad while the game itself occupies the other. Most gamers often complain about not being able to charge the phone while their phone is low on battery, and they are in the last circle of PUBG Mobile. LG didn't put multiple USB-C ports on the phone, but they tried something better. The phone can connect via a magnetic adapter, which you can attach to your charger's USB-C port, and then you can connect it to the secondary display to charge the phone, which means that while you play games, the display with the gamepad stays connected and the phone gets charged.