When it comes to smartphone design, LG is among the rare brands that still experiment with different designs to offers consumers the best android experience. Over the years, LG has brought many innovative smartphones with good value to the consumers, from curved displays to now multi-display smartphones. LG Velvet is the latest offering by the brand which comes with an extra detectable display. LG Velvet is not the first phone to have multiple displays, LG G8X ThinQ was the first phone which came with a multi-foldable display from LG. However, I still consider the LG Wing as the wildest phone in terms of design in 2020.
LG Velvet is powered by Snapdragon 845 chipset, without the support for 5G (the Indian variant) which is still not relevant in India for many years. It may not be an ideal dual-screen phone for many, but I have used the phone for quite some time now, and I guess I can tell you how the dual-screen on LG Velvet can serve many purposes. Many of LG's phones have been quite underrated, and very few people are there who actually appreciated the design and innovation LG puts in its products.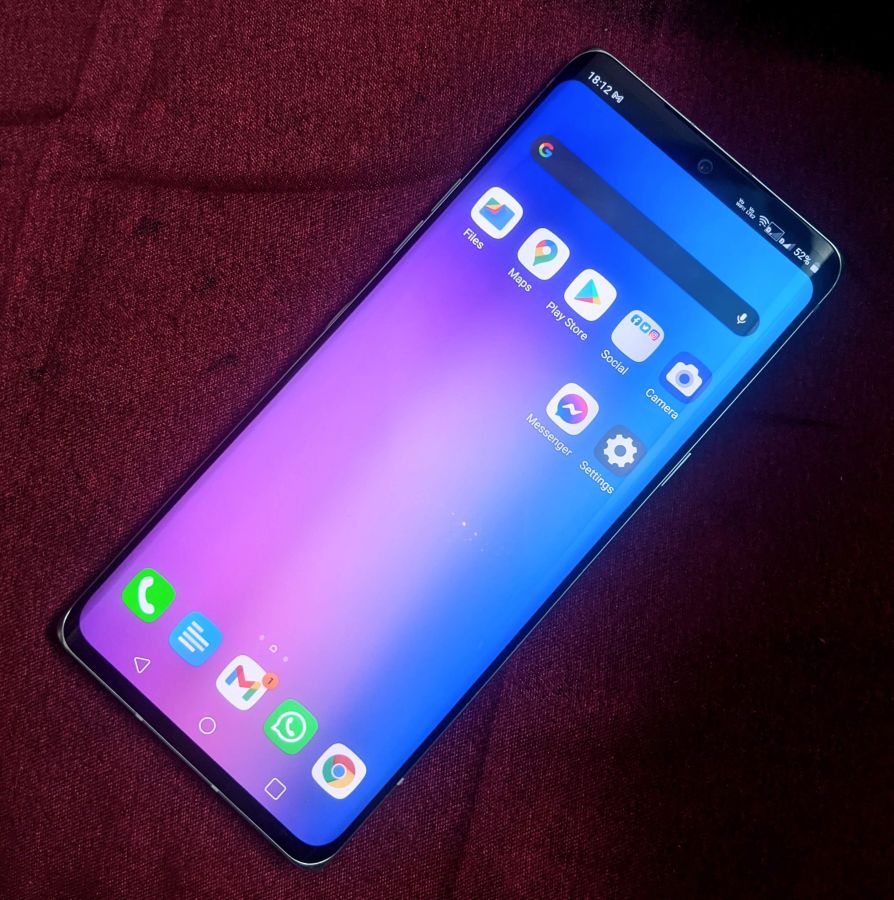 The dual-screen on LG Velvet isn't something that magically lets you do random tasks on both screens. Instead, it extends the main display for more functionality and productivity. Both the displays have their own home screens on which you can pin your most-used apps, widgets to get information, and more.
Once you unlock your phone and activate the dual-screen mode powering the second display, you can open two apps, and there are quite a few options to take advantage of two screens. You can swap two apps between the displays; you can play a video on the secondary screen and turn the main screen off, you can make an app stretch across both the screens and more. These are just some of the functionalities, but let me explain a few practical, real-life uses of LG Velvet's dual-screen.
Watching Anything on the Phone & Texting
Most people will agree with me here – Watching a YouTube video and texting sucks, especially when you have to keep an eye on the top of the screen always for incoming texts, and sometimes, DND is not an option. With LG Velvet, I could concentrate on the video playing on the main screen, while whenever I was getting a text, I could reply from the second screen.
Compare Prices on Different Apps While Buying Stuff Online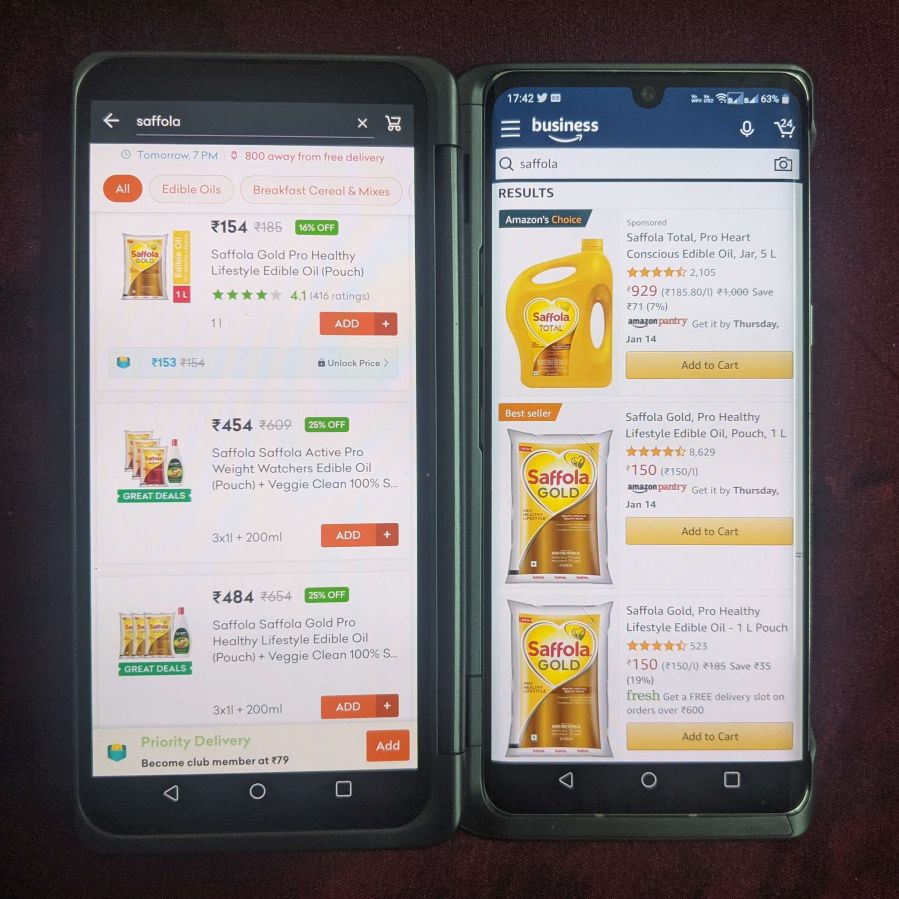 I have been using dual-display a lot while buying online stuff, especially while buying groceries. On one display, I would keep Amazon and on one Grofers, would search the same item on both and add to the cart whoever offers for less. Of course, this is possible with a single display phone too, but the time you save doing it and the experience you get is all that matters here.
Keeping an Eye on Maps & Checking Social Media
Yes, I know you could do that via split-screen, but that heavily reduces the overall area the map can cover. With LG Velvet's dual-screen, that hassle was gone, as I was able to navigate using the second screen while scrolling through Twitter & Instagram on the main screen.
A Virtual Gamepad
Gaming on a smartphone isn't that easy. There are so many controls lying here and there all across the screen for battle royale games. With LG Velvet's dual-display, I could focus on the main screen to enjoy the game while the controls rest the secondary screen. It's pretty easy for anyone to use this feature. You need to open the game launcher and select LG Gamepad, which will make it possible for you to choose between quite a few kinds of controls and gamepads. Then you can play any game on the main screen while you control everything using the second screen.
Perfect for Streaming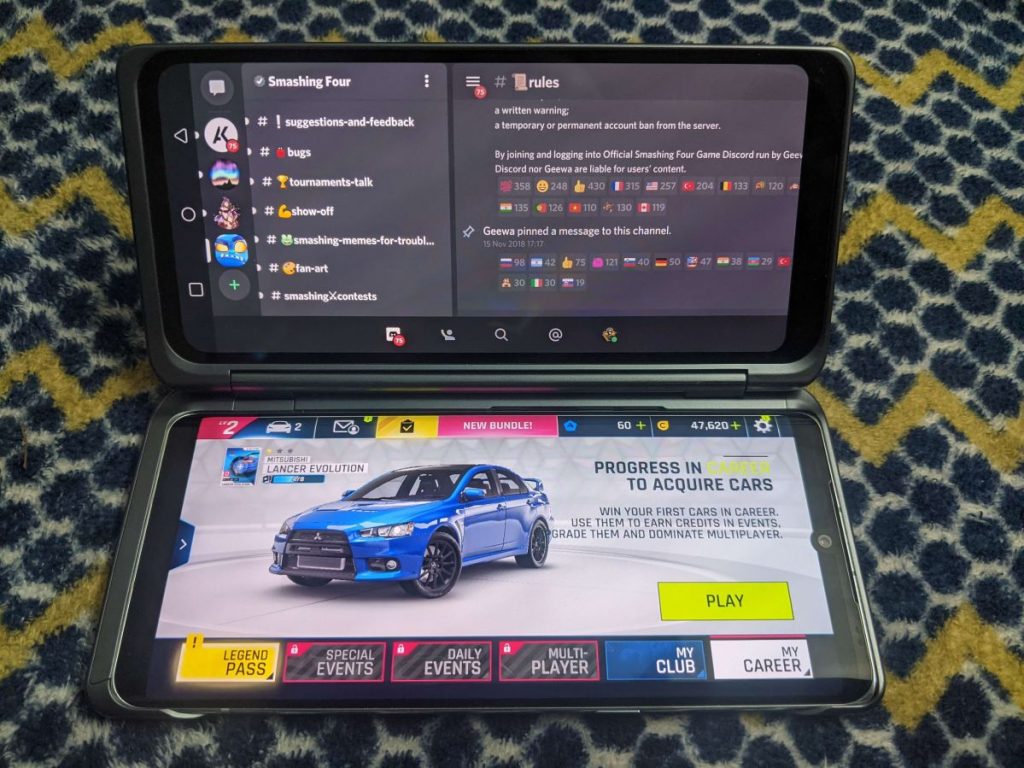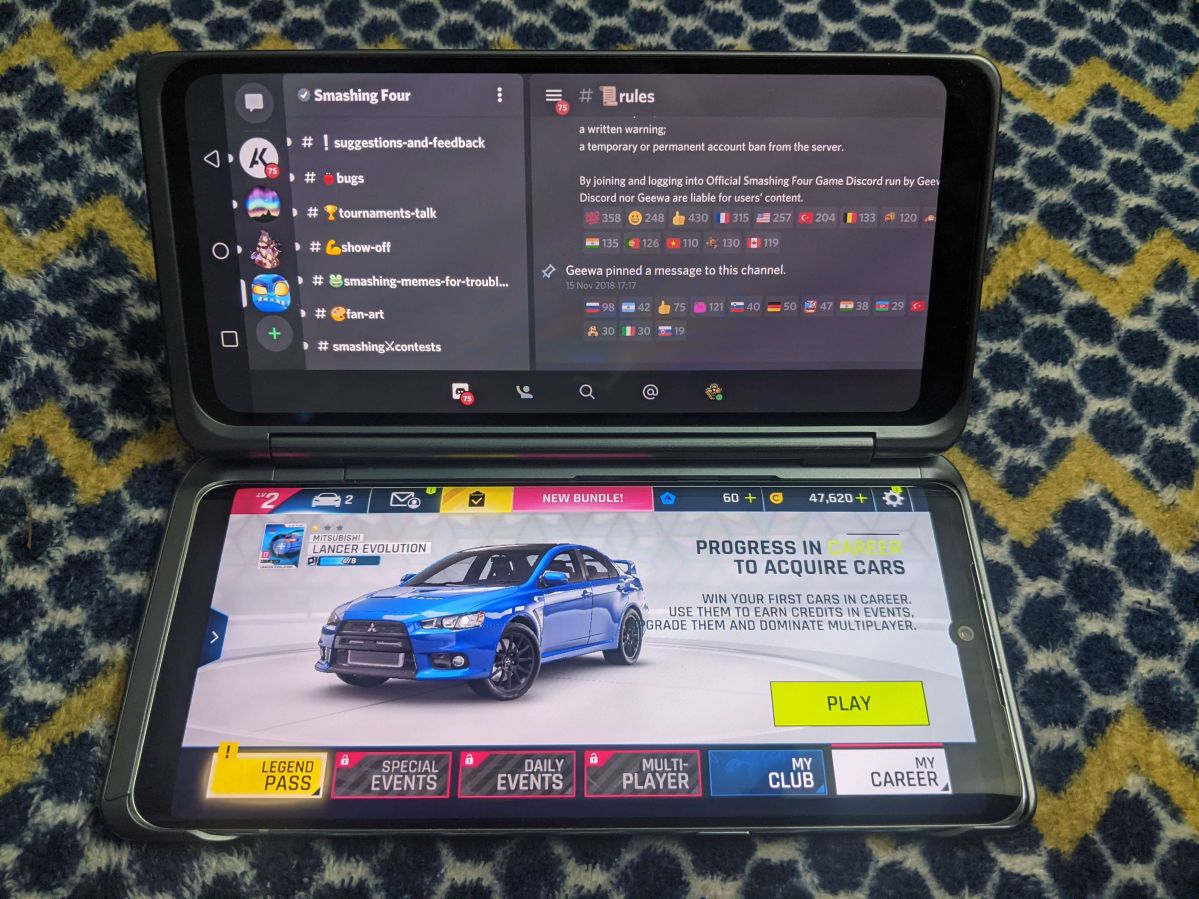 Mobile gamers who stream their gameplay on platforms like YouTube or Twitch can take a lot of advantage using the LG Velvet. You can play games on the secondary screen, while on the main screen, you can have YouTube open to monitor chats. I believe it is suitable for gamers, especially for mobile gamers who want to stream without additional hardware or devices anytime, anywhere.
Online Classes & Meetings
After the COVID-19 pandemic, education is moving towards online platforms with virtual classrooms. The same goes for business meetings and collaboration as well. With an LG Velvet, it was possible not to just record a session on one screen, but at the same time, I could take notes on the secondary display. This is something that I liked the most because LG Velvet made me get rid of the laptop on certain occasions.
Bitcoin & Stock Trading
This is a quite isolated usage scenario, but if you are someone like me who is getting to stock trading or you're an expert crypto trader, then I guess you will appreciate how helpful the phone is for traders, especially when you're on the move and need to keep an eye on the graphs and charts.
In terms of regular usage, of course, you can use the phone without the secondary display. And without the secondary display, the phone is one of the sleekest. The performance of the phone is good, even for intense tasks like gaming. Though the phone doesn't come with the latest Snapdragon 865 SoC, in terms of day to day usage, the phone performs well, and I guess the phone was made for productivity, not for benchmark fights with other phones, so while LG hasn't really made a folding phone the LG Velvet, stands out in the crowd.
With its slim design, good performance, and quite a good camera hardware, this dual-screen smartphone doesn't disappoint those who want a great multitasking experience with the option to go with the phone itself, without the secondary screen.