Motorola Verve Buds 100 are new TWS buds from Motorola, that were launched last month in India. Verve Buds 100 is still available at an introductory price of ₹2699. I tried these TWS buds for a couple of days, and here is my quick review for the same.
The Motorola Verve Buds are well built and the charging case provided with the buds also feels nice. It's compact and sturdy, with a matt finish. The magnets inside the case are perfect- Neither too weak nor too strong so that I never faced the issue of dropping the buds or having a hard time trying to take them out. The best thing about the charging case is that it extends the Verve Buds 100's playback capacity up to 14 hours.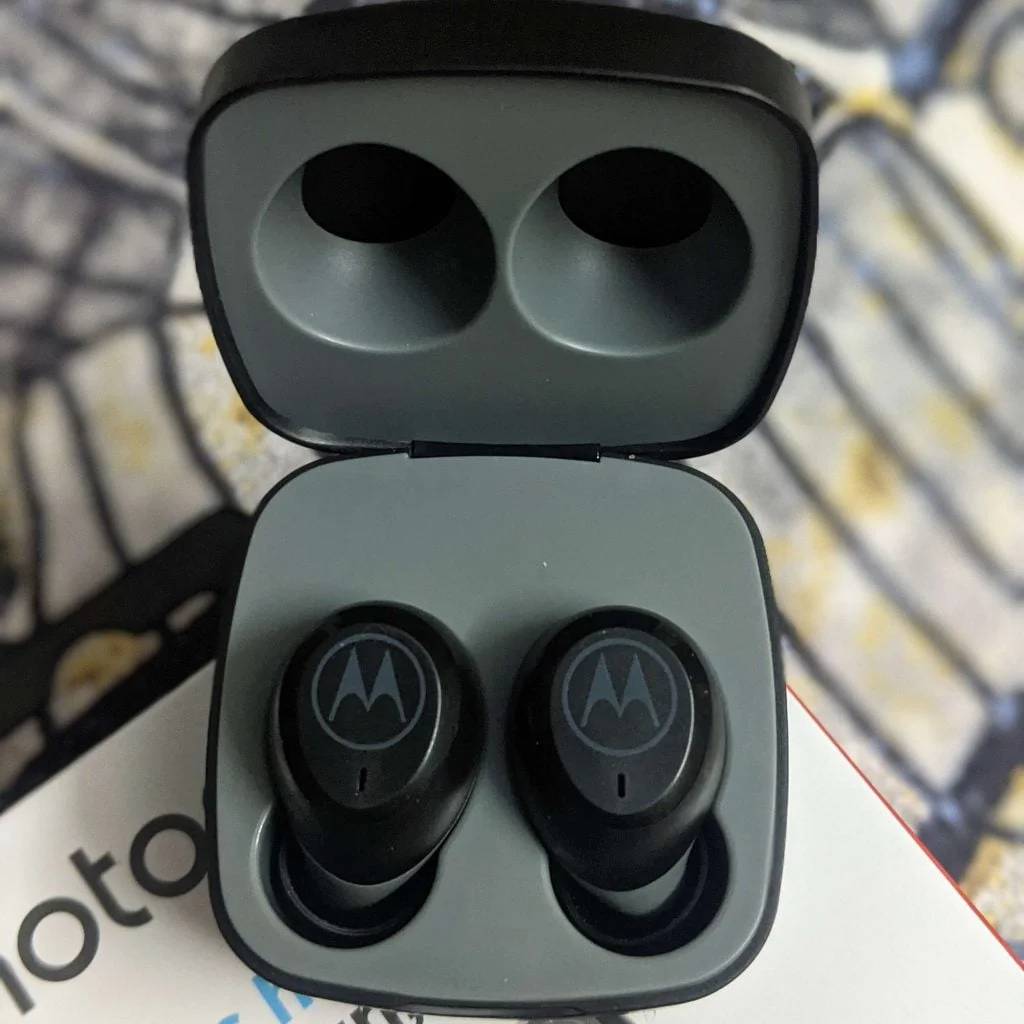 Verve Buds 100 Review
The Motorola Verve Buds 100 offers up to 5 hours of music playback which is enough for day-to-day usage and I was easily going through two full days without even charging it. As I mentioned, the charging case extends its playback capabilities up to 14 hours, and well with the case getting fully charged every night when I sleep, I never had to worry about low battery. The charging case connects to a power source using a micro USB cable instead of a proprietary cable, reducing the hassle for me to carry around any extra cable.
Motorola Verve Buds 100 connects to the phone via Bluetooth 5.0, due to which the range is fantastic. This is helpful especially for those who have the habit of placing the phone somewhere and listening to music or making phone calls. The buds are comfortable to wear and these are pretty lightweight too. The buds fit well and don't come off too easily. Another great thing about these buds is that you can use either of the buds as a mono headset, I could just pop one of them in my ear while driving.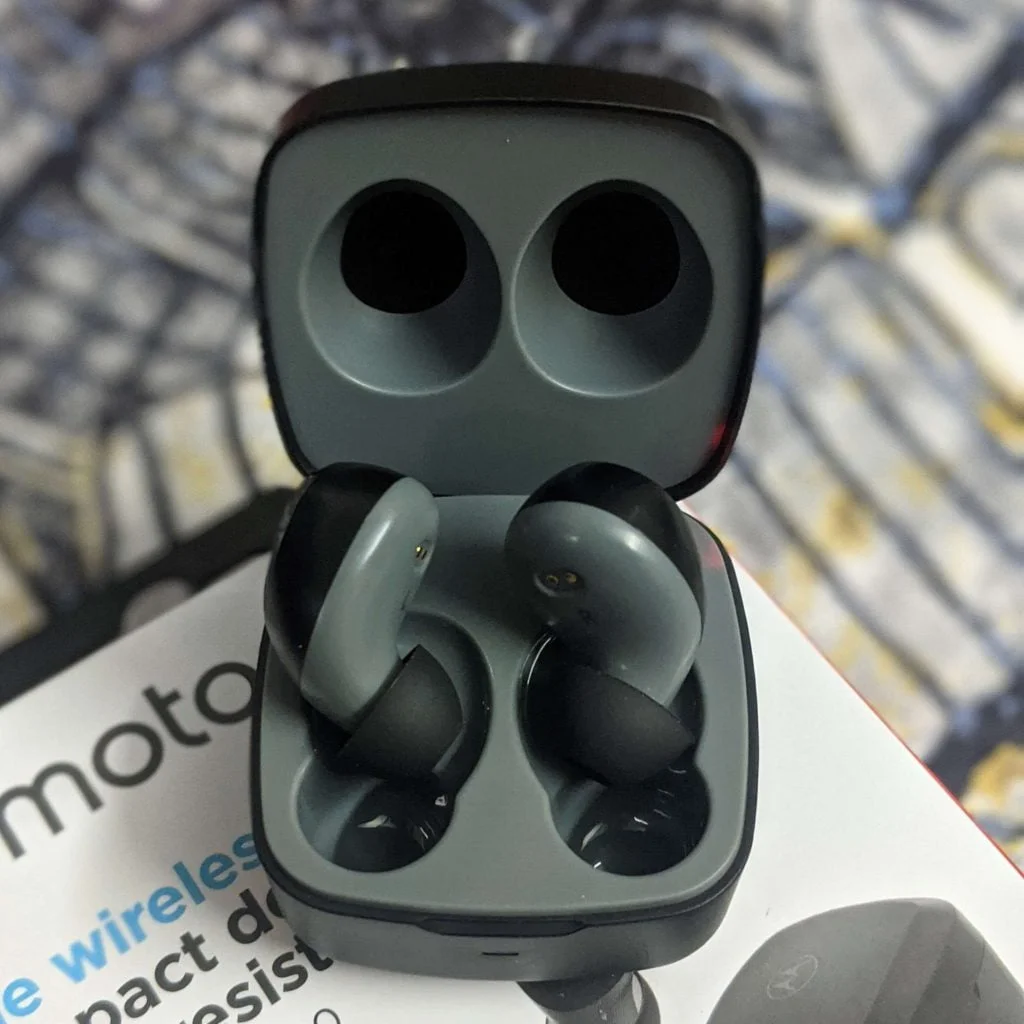 In terms of sound quality, the Verve Buds 100 produce excellent audio. The audio output is crisp and clear, unlike some of the other TWS buds in the same price bracket that offer too much bass, cutting down the clarity. The bass and treble are well balanced and I quite enjoyed listening to music wearing these buds. As these are entry-level TWS buds, I can't complain much, but there is no active noise cancellation. The passive noise cancellation works well. For a pair of TWS buds priced under ₹3000, the performance has been very impressive.
The Verve Buds 100 come with touch controls instead of the more traditional push buttons and the touch controls work fine. I took a couple of days to get fully used to its controls, but be it music or phone calls or even talking to Google Assistant, the touch controls are good. And I guess in the future, more and more TWS buds will include touch controls over buttons to reduce the chances of dust clogging.
The Verve Buds 100 is IPX5 rated, so I didn't have to worry when I wore them and went for a run in the morning as it can resist sweat and water splashes well. In terms of voice assistant support, the Verve Buds 100 supports not only Google Assistant but also Siri and Alexa, making it perfect for everyone in every smart ecosystem of their choice. I mostly used Google Assistant & Alexa with these buds and everything worked fine.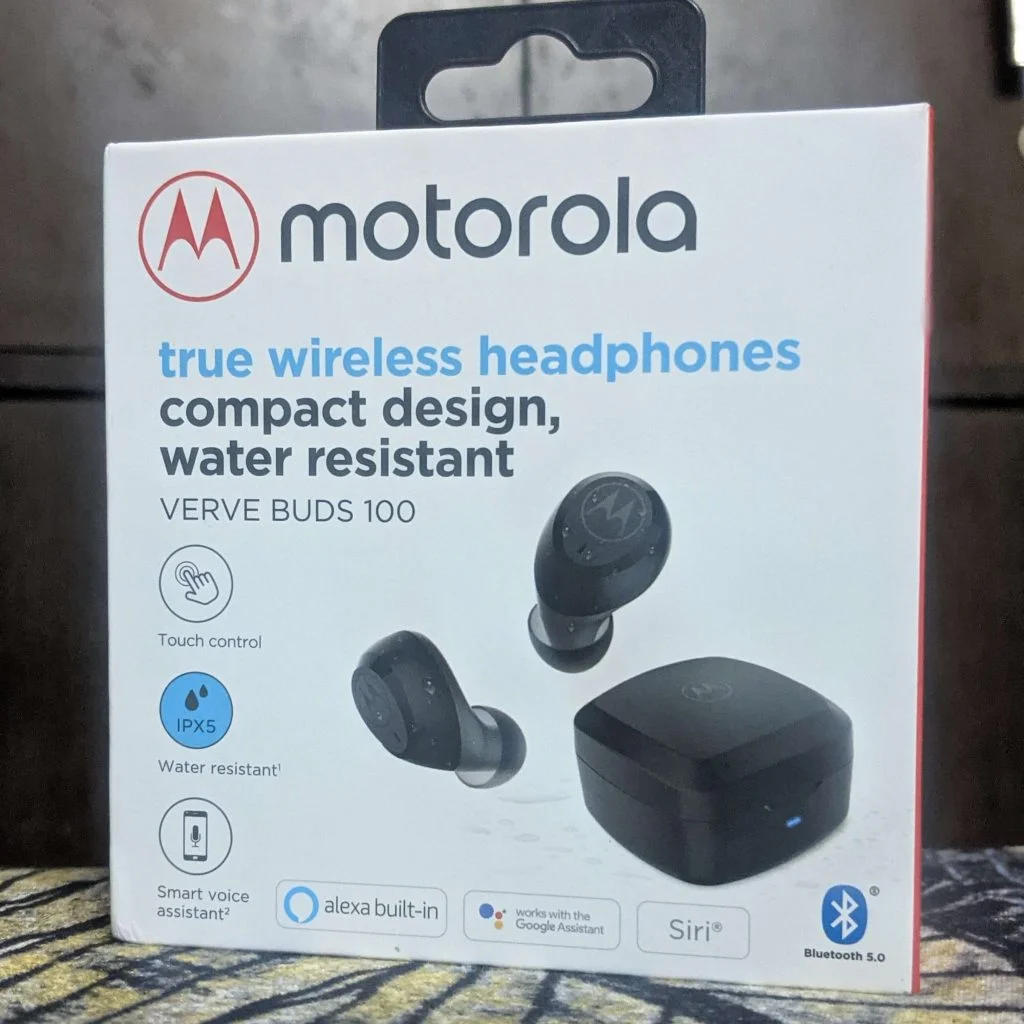 Apart from music, I used the Verve Buds 100 while making some calls as well the sound quality, once again was quite impressive. I didn't face any issues like audio lag or random drops during phone calls. With these TWS buds I also had the peace of mind that if I drop these buds somewhere, I would get them back because of the Verve Life App. When I paired the Verve Buds 100 with the Verve Life App, it not only gave me options to change some settings but it also helped me locate the buds by letting me know the last know location of the buds. I tried and tested the location tracking feature and it looks like it's not just another marketing gimmick but a practical example of a better companion app for audio products.
Also Read:
Verve Loop 105 Review – Only for Rs 1,299 It's A Killer Offering!
Overall, with my short experience of two weeks with the Verve Buds 100, I'm quite satisfied in terms of audio quality and the value for money it offers. If you're someone who is looking for a pair of premium looking buds at a very nominal price, maybe the Verve Buds 100 should be on your wishlist.