India has known gambling for many centuries. The games, like Teen Patti, are a major part of our traditional festivals such as Diwali. However, the rules and regulations regarding gambling and its taxation is a complicated subject. With the rapid growth of online gambling, it's more important now to understand how lottery winnings are taxed in India. 
In this article, we're going to look into the taxation and legality of online gambling. So how lottery winnings are taxed in India? Let's find out!
The Legality of Online Gambling in India
In India, gambling is a subject of state, which means that states decide the matters, like laws, tax, etc., related to gambling, whether it is physical or online. The rules regarding online gambling in India are even more tricky. The Indian casinos aren't allowed to build or promote their online gambling websites except for the state of Sikkim, which has an online lottery in which lotto lovers participate nationwide. 
However, this doesn't mean the online gambling is illegal in India. The international lottery companies are legally permitted to create and promote their online gambling sites, provided that they deal with payments in Indian rupees. Thus, international companies, like Lottoland, have become increasingly popular in India with their Powerball and multi-million lotteries.
How are Lottery Winnings Taxed in India? 
The tax applies to any lottery winning, which is above Rs 10,000 from online casinos, according to the Income Tax Act of 1961. Under section 115B, it's written that any money from better, gambling, lotteries, crossword puzzles, or any other game of this nature shall be taxed at a uniform rate of 30% (addition of 1.2% cess). When you list your income source statement, the lottery winning money comes under the heading of 'Other Sources Income.'
Lottery tax relation with income tax
Your income tax rate is not affected by how lottery winnings are taxed in India. For instance, if your annual income is below Rs 2.5 lacs (or Rs 5 lacs, you won't need to pay the income tax depending on your tax structure). But if you win prize money, the amount of winning prize you get will be 70% of the total price since 30% will be deducted from your total winning. 
In practice, many online lottery sites charge you 30% Tax Deducted at Source or TDS when you withdraw an amount exceeding Rs 10,000. While some online lottery websites might not deduct the tax, allowing you to pay the 30% TDS by yourself. 
Online lottery prize-winning in resources other than money
Online games often offer kinds instead of money. For example, if you win a car, then your prize distributor has a choice of either make you pay the GST tax of 31.2% on the market value of that car or bear the tax amount himself. 
If you win an Alto car in an online lottery or a game show whose market value is Rs 5 lacs, you shall pay a tax of Rs 1.5 lacs at 30% GST before getting that car. 
In the same way, if your online lottery winning prize is in cash and other resources, you need to pay the tax at 30% of the prize's total value, i.e., 30% of your winning amount and the market value of the resource.
Why Online Gambling attracts so many people?
The answer is actually quite simple. Most people are manipulated via ads. And online gambling in India is mostly promoted in such a way that makes people think that if they know the game, they can be the king. In every single game, or if we talk about gambling related to sports, there is a fanbase or a group of people who think that they know the game and the teams better than anyone else, and hence, they invest heavily.
But, gambling is not something that can make you rich just because you invested in the best team in the world; rather, it's all about making the right investment at the right time. However, people are most likely to hold on to their instincts only rather than making the correct decisions at the best times. Hence, although many people lose their money, they continue to believe themselves and think that they can make a lot of money out of gambling, and hence, it's a lucrative market.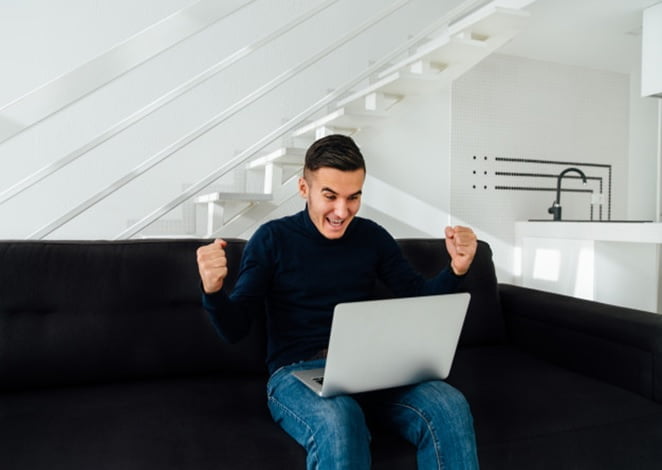 On paper legality to Avoid Taxes
To be honest, who likes to be taxed? But evading tax is illegal; avoiding the tax is not. Luckily, there's a legal way to avoid taxes on the prize money from online lotteries. 
If you win a sweepstake at an online lottery website, your winning prize money will be credited to your lottery account. Then to get your prize money, you have to withdraw money from the account. Since prizes over Rs 10,000 are taxed, you can withdraw your prize money in the portions of Rs 9,999 each time. So during an audit, only the amount of Rs9,999 will be noted, on which tax doesn't apply. Thus, making your winning prize tax-free.  
Note: as a responsible citizen, one must disclose any winning on which TDS is deducted in his/her income tax revenues. 
FAQs related to Online Gambling
Is online gambling illegal in India?
Certainly not across India. There are some rules set by certain states within India, but as a whole, gambling can not be considered a crime in India yet.
Is it illegal to gamble using international platforms?
Most of the quite reputed international gambling platforms were not available in India earlier. With some recent changes in rules, more and more international platforms are making their entry to India. These platforms are available in India after they abided by India's laws, and hence, gambling on these platforms isn't illegal at all.
Is it legal to withdraw my winnings from online gambling platforms?
Yes, you can withdraw any amount you have won by gambling on online platforms.
How will I be taxed if I win a certain amount of money by betting online?
If and only if you win an amount larger than or equal to ₹10,000, then only you will be taxed.
Wrapping Up!
The online gambling and gaming industry has about three hundred million users in India, which is expected to get double in the next two years. Also, there's a 100% spike in the registration of new users, resulting in a huge boom for the Indian economy. Thus, by regulating a few improvements in how lottery winnings are taxed in India, many exciting online gambling companies will reach India; it is a matter of time when we start seeing its fruits.