The world is getting more and more connected online, especially after the COVID-19 pandemic. While kids need to attend classes online, keeping an eye on the kids and constantly being in contact with them is very important. A couple of days ago, myFirst Fone R1 was launched, which is a smartwatch designed specifically for kids. It is rare to see special tech products for kids, but as soon as I looked at the smartwatch, I thought that maybe it's worth trying?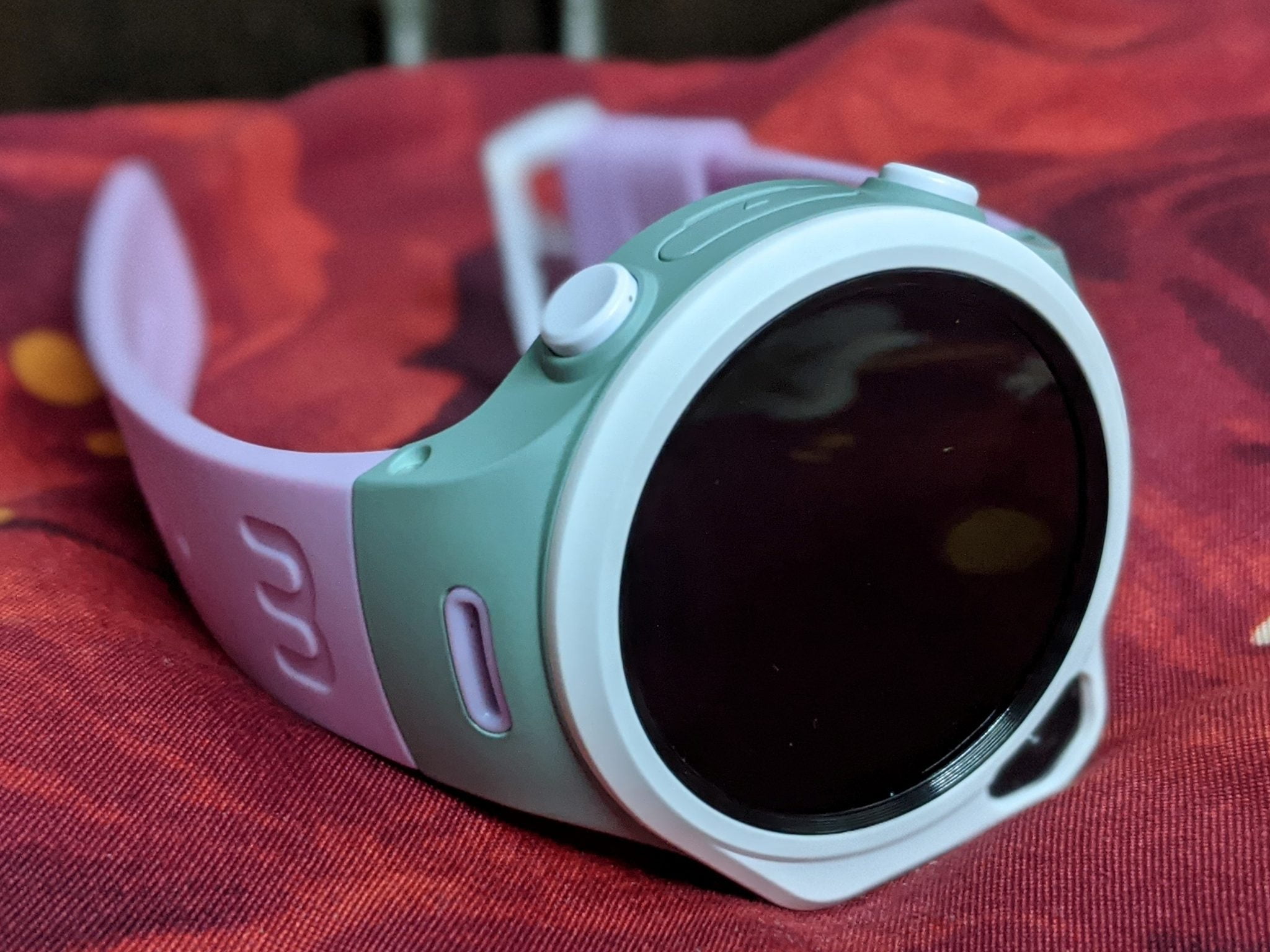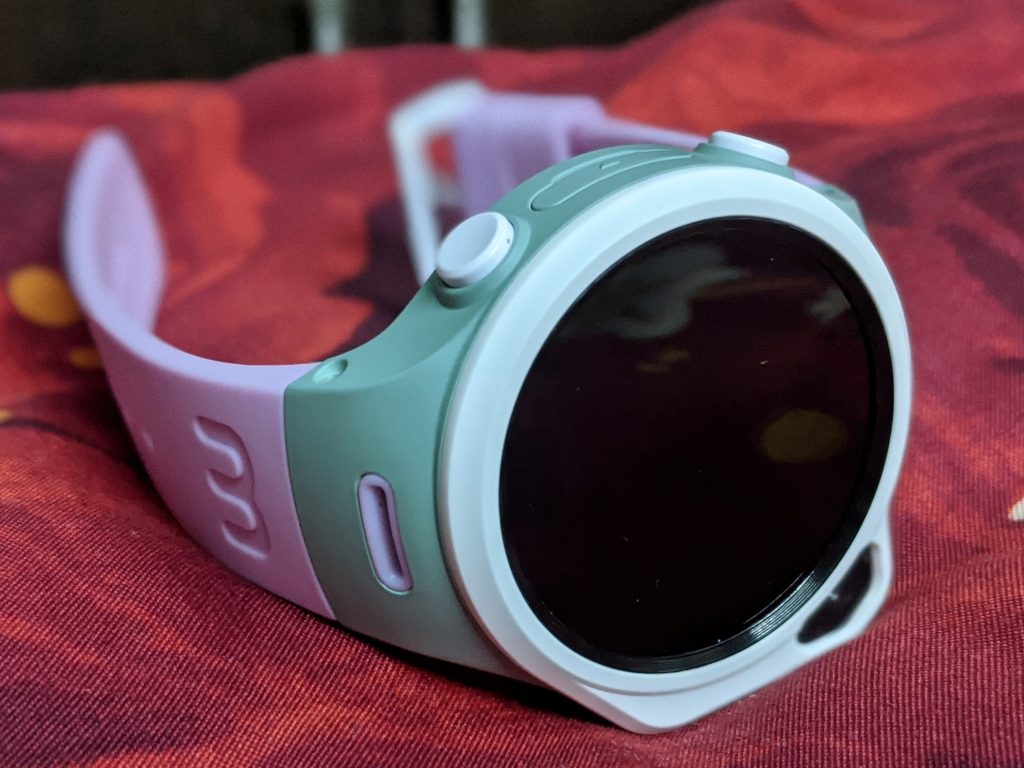 I got my hands on one, and well, I tried all the features it has, which I will talk about in detail. But before we do that, let's look at the main features of myFirst Fone R1.
1.3-inch TFT round face touch screen with 3 themes and 4 watch faces

Fitness tracker for tracking steps taken, calories burnt and distance covered by walking or running

4GB onboard storage

2MP camera

Wifi, Bluetooth & GPS, with location tracking using GPS

4G LTE support for voice and data

Geo-fencing

One-touch SOS

Remote access for setting the alarm, activate Class Mode (Do Not Disturb Mode)

Caller Restrictions

580mAh battery that charges within 90 minutes

Companion app available for both Android and iOS
These are the basic features of the myFirst Fone R1. Now, why would anyone pick it up instead of other smartwatches? Well, as it's designed for kids, there are many features baked inside that make the watch wearer not just safe but also make sure that the kid is always connected to his parents via voice calls or text, or even video calls. The build quality of the smartwatch is quite good and feels premium. The kids are also going to like the blend of colors it comes with.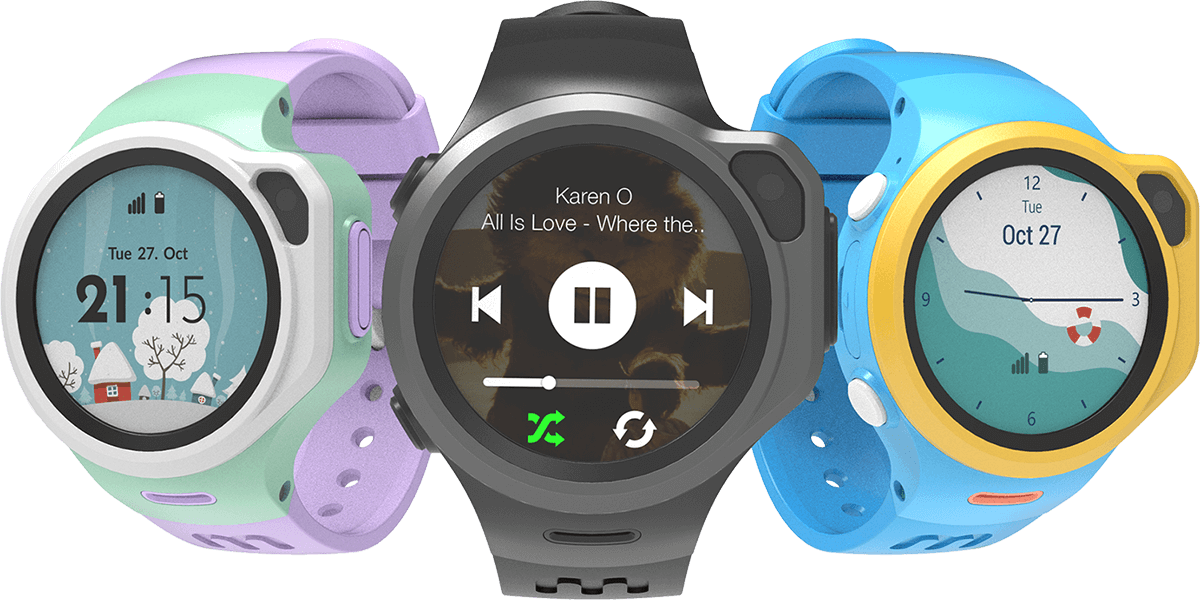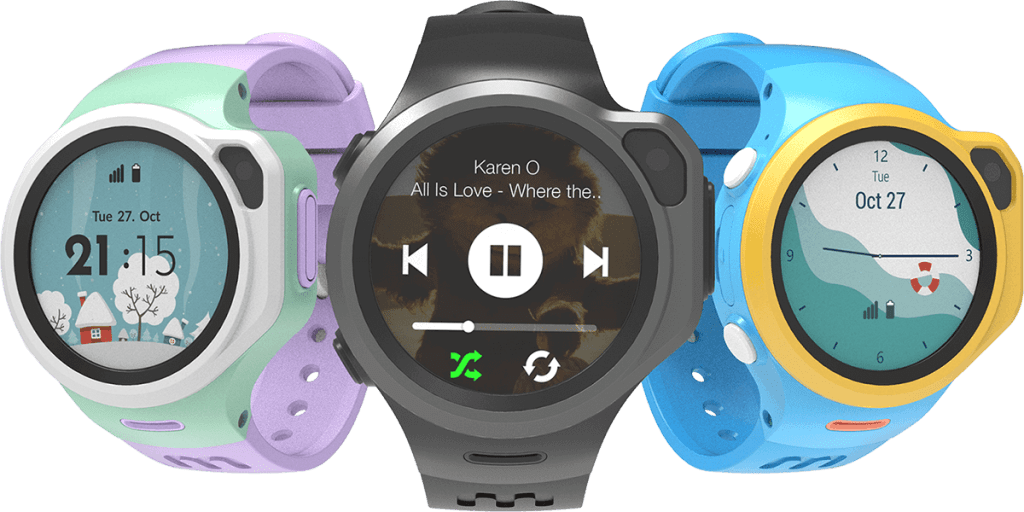 Setting up the myFirst Fone R1 is pretty easy. There is a companion app which you need to install on your smartphone and link it to the watch. Once it's done, you can be sure that you're always connected to your children doesn't matter if they are in school or at the playground. It's super useful for working parents as well, who are starting to get out of the Work From Home routine and going to their workplaces, leaving the kids in the house.
Major Features of myFirst Fone R1
GPS Tracking
Get the kid's precise location anytime as the watch uses advanced GPS, WiFi, and GSM networks to help parents with tracking the location of the watch wearer. Parents can set the regular automatic recording of location, for example, to get the location every hour and create a history out of all the data collected, which can be viewed in the companion app.
Real-Time Communication
myFirst Fone R1 can converse with the paired smartphone in real-time. You can call on the watch whenever you want, and as the watch supports 4G LTE & WiFi both, it works just like a regular phone. 
Protected Calls
For privacy and extra protection, you can set who is allowed to call on the watch, like only family members, for example. If anyone else would try to call, it would automatically disconnect. I believe it is essential because day by day, cyberbullying cases are increasing, so better to make sure that you and a few close people of your family can call your kid. This feature works fine, and parents can also make video calls to assess the kid's surroundings.
Geo-Fencing
myFirst Fone R1, which has built-in GPS, cellular network, and Wi-Fi support, parents can keep an eye on their kids all-the-time. I particularly liked the smartwatch's Geo-Fencing feature, which lets parents set a safe perimeter for their kids, and whenever the perimeter is breached, they get notified immediately. I found this feature very useful and assuring.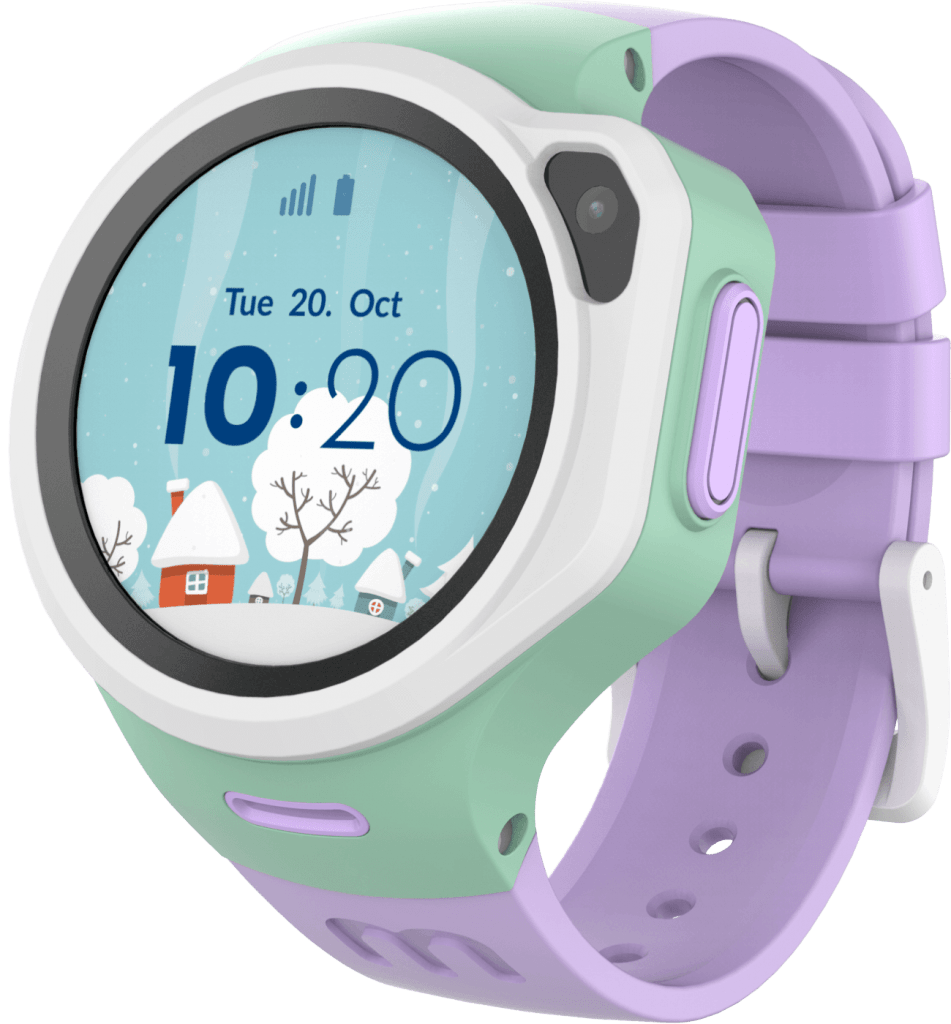 One-Touch SOS
There is an SOS Button as well. Once it is pressed continuously for a few seconds, the watch sends a distress alert to the parents with location coordinates and a 30-seconds-long live audio recording of the surroundings.
Class Mode
Parents can set a silent mode on the watch for a specified day or time to keep the child away from distractions of notifications coming from the watch. All messages would be delivered silently without creating any notification. During the silent mode, the kid will only be able to use the SOS feature only; other features would remain restricted during that period.
Two-Way Voice and Video Calls
Both the parent and the kid can initiate the video calls at any time, anywhere. As I mentioned before, it works like a regular smartphone. Since it supports 4G LTE networks, reaching the watch wearer would never be an issue anywhere.
In-Built MP3 Player
This is the feature my 5-years old kid liked the most. All the time, he is either clicking pictures or listening to the songs stored on the watch. I stored some poems on the watch, and now he has learned them easily as he kept on playing those on repeat. Thanks to the fantastic built-in loud-speaker it has, not just him but his friends also started singing poems along when he plays those from the watch. It's a different kind of attention which led to good learning as well.
2-Megapixel Camera
It has a built-in 2-MP camera, which can be used to take pictures and do video calls. The images taken via the camera were ok-ish quality as you can't really expect from a 2MP camera. The camera took better pictures during daylight outside, but it works fine indoor as well for video calls.
Removal Detect
You'll get an immediate notification as soon as the kid removes the watch from the wrist. Via this feature, the parents remain assured that the kid is wearing the watch all the time and remain protected.
Fitness Tracker (Pedometer)
Of course, it has fitness tracking features, like it keeps track of how many steps, distance walked, or how many calories were burned in the process. The data of the fitness tracking can also be viewed in graphical forms in the companion app.
Forbid Shutdown and Remote Restart
Using the companion app, you can remove the option of turning OFF watch from watch settings and can also restart the watch remotely.
myFirst Fone R1 Design
I just loved the way this watch is designed. It's big enough for being noticeable by other kids, which apparently any kid would love, and houses so many features while maintaining the watch's circular shape. It looks and feels premium and is very safe for kids with no sharp edges from anywhere.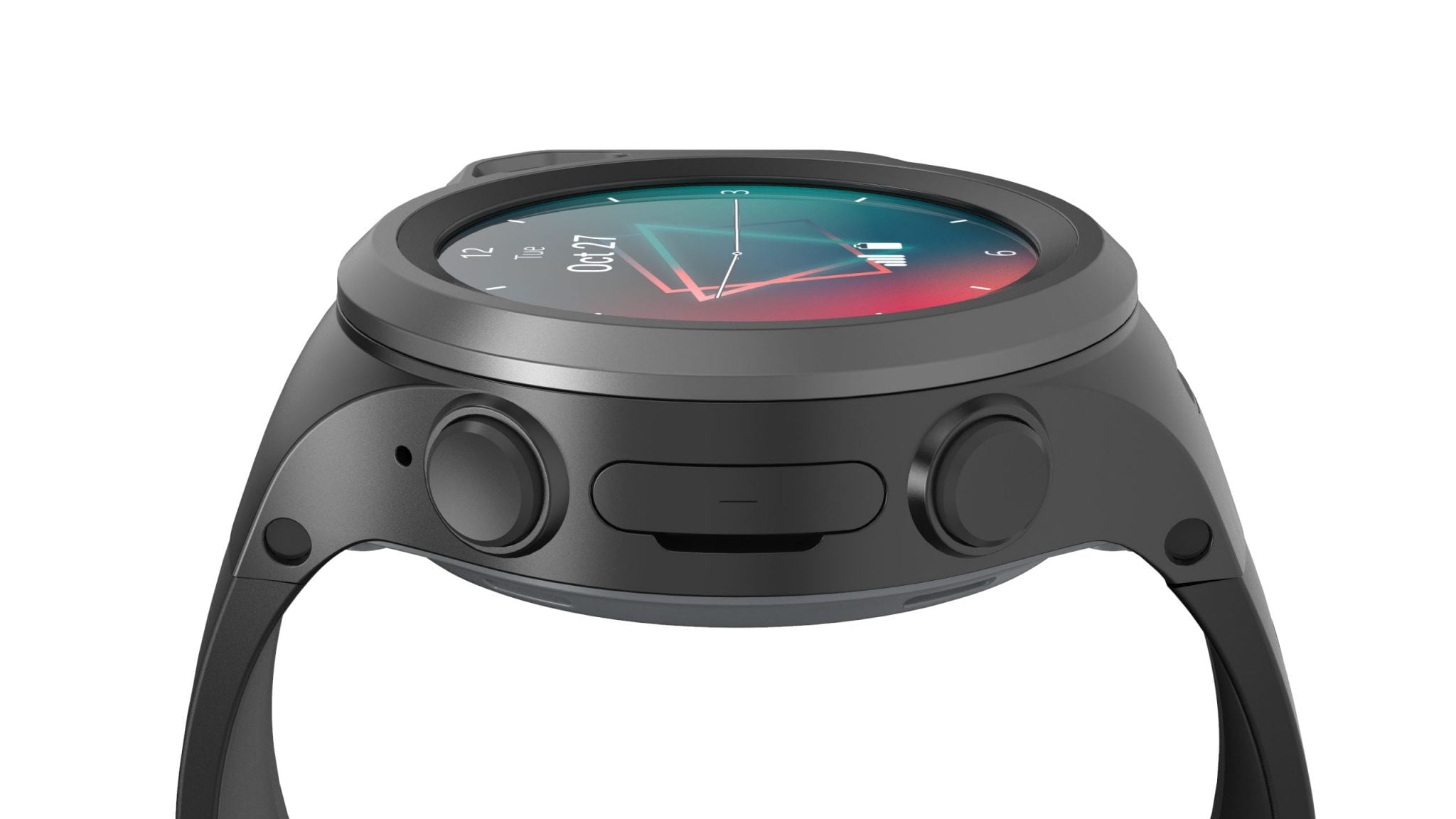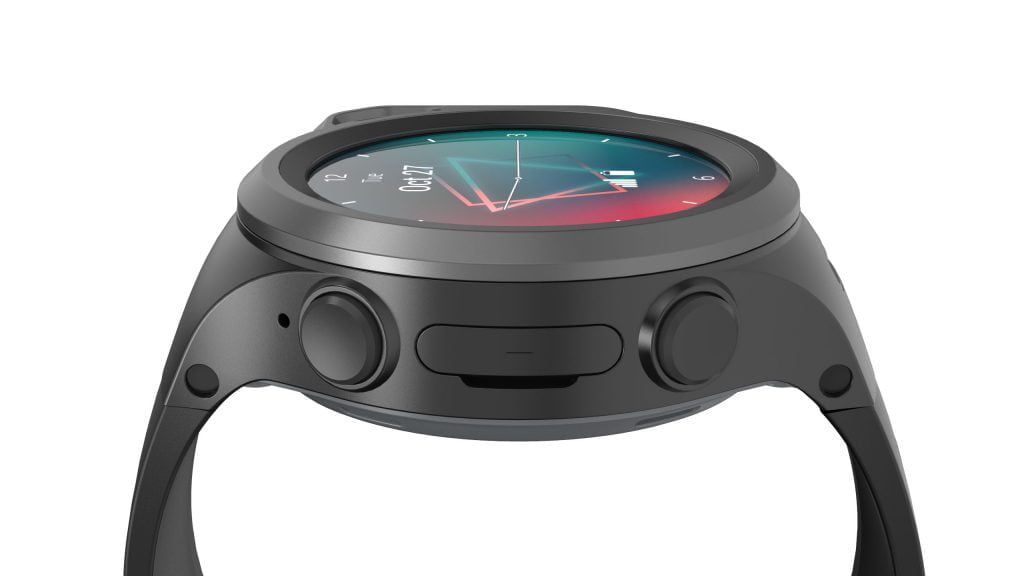 To keep the display protected, it comes with an elevated edge, which protects the watch screen on simple impact. The edge's elevation is just enough and not too much as it doesn't ruin the looks and keeps it protected both. The strap can be easily removed and changed if needed and is made of a very comfortable soft-touch silicon, and my kid never complained about it even after wearing the watch for hours.
Final Verdict
In my opinion, myFirst Fone R1 isn't just a smartwatch but is also aimed as a security tool to keep the child protected all the time. I tried all the features of the smartwatch, but the Geo-Fencing is just too good. For most people, the most important feature could be the 4G LTE and Wi-Fi support as it is a kind of futureproof gadget. It also reduces the hassle for kids to carry a smartphone everywhere. Battery life is also good as it lasted easily for 2 days on normal usage, but if used extensively, it's better to charge it the same day at night.
myFirst Fone R1 is priced at $169, which is equivalent to around ₹12500 in India. The price seems fantastic for the kind of features it offers. To purchase it, you'll have to get it from myFirst store, and they ship the product to India and many other countries.