Acer is a name that's synonymous with computers and devices that are essential for work. However, the company has unveiled its new product line- Acerpure Cool. It is a 2-in-1 air circulator and purifier that helps purify the air and project pure air around the room.
Acer is now involved in smart air quality solutions and the Acerpure Cool is a result of the expansion of its product portfolio. With the growing concerns over pollution in many cities across India, consumers are looking for smart solutions that protect them from not just poor air, but also microorganisms.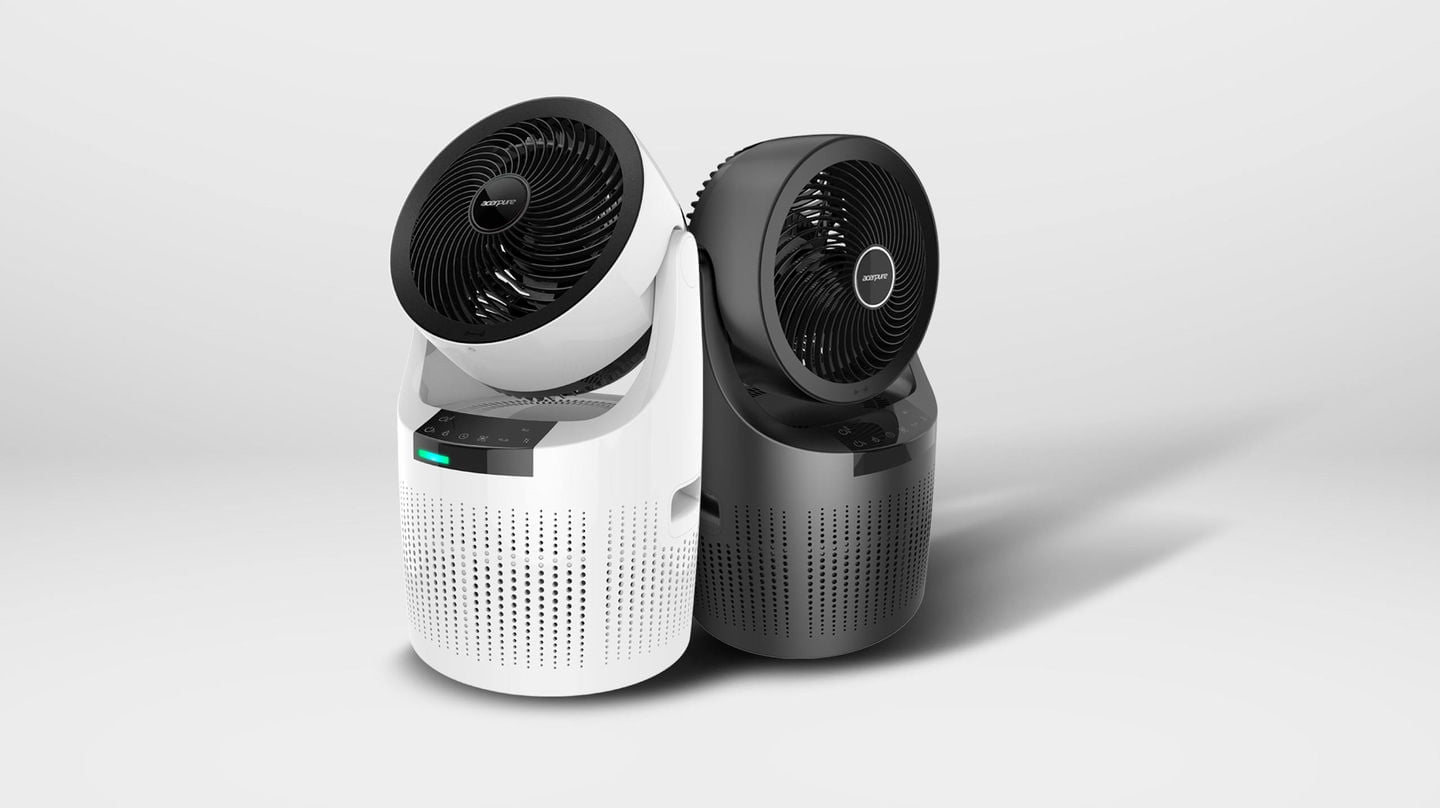 Speaking on the launch Sudhir Goel, Chief Business Officer, Acer India said, "At Acer our aim is to bring in meaningful innovations which improves lives of our consumers. Air quality in India is becoming a major concern and our Acerpure cool air purifier brings in advanced air purifying technology at a very accessible price point so many families in India can keep their loved ones safe from polluted air borne diseases and allergies"
The Acerpure Cool combines purification with an air circulation fan. It can project pure air up to a distance of 16 m. Both of its functions i.e. air circulation and air purification can be used either separately or all together. Acerpure Cool leverages a 3-in-1 HEPA13 Filter to purify the air, along with a catalytic-activated carbon filter to effectively filter out PM1.0 particles that remove up to 99.97% of 0.3μm suspended particles and bacteria in indoor air. The company has also talked about the Ag+ Silver Coated Filter that is being used on the Acerpure Cool, which is claimed to removes bacteria in the air and is effective against the activity of the H1N1 virus.
Acerpure Cool doesn't just purify the air but it also lets users monitor air quality around them. It can automatically measure indoor air quality in real-time and any changes in air quality are displayed via three LED indicator lights. Based on the air quality, Acerpure Cool adjusts its operations on its own.
Acerpure Cool comes with an LED touch panel for easy and hassle-free operation and child safety lock. However, users can operate it using the remote provided as well. Acerpure Cool is now available for purchase on Acer's official website for a special launch price of ₹16999. However, it will be available on leading e-commerce portals like Amazon India, Flipkart as well along with retail stores like Reliance Digital and Acer Exclusive Stores across the nation.
Acerpure Cool | AC530-20W White

Acerpure Cool | AC530-20G Dark Grey

Part# IN-ZL.ACCTG.005

2 in 1 Air Circulator and Purifier
Ag+ Silver coated filter
Airflow Booster : Wall-to-wall Airflow fills the room with Purified Air
Emits Anions : captures harmful particles in the air
Air Quality sensor : Monitor Air in Real time
LED Smart touch panel
Circulator Speed : Quiet/ Breeze/ Low/ Middle/ High/Turbo Mode
Purifier Speed : Low/ Middle/ High/ Smart Mode
Timer Mode : 1/2/4/8 hr
Swing Mode : Up and Down / Left and Right
3 in 1 Filter : Pre Filter, Activated Carbon Filter, HEPA 13 Main Filter
Air Quality Sensor : PM2.5
Noise (Min/Max) : 25/56 dB
Remote Control With Battery (CR2032)
1 Year Warranty + 1 Year Extended Warranty
MRP : ₹34,999.00 (Inclusive of all taxes)
Country of origin : China

Part# IN-ZL.ACCTG.006

2 in 1 Air Circulator and Purifier
Ag+ Silver coated filter
Airflow Booster : Wall-to-wall Airflow fills the room with Purified Air
Emits Anions : captures harmful particles in the air
Air Quality sensor : Monitor Air in Real time
LED Smart touch panel
Circulator Speed : Quiet/ Breeze/ Low/ Middle/ High/Turbo Mode
Purifier Speed : Low/ Middle/ High/ Smart Mode
Timer Mode : 1/2/4/8 hr
Swing Mode : Up and Down / Left and Right
3 in 1 Filter : Pre Filter, Activated Carbon Filter, HEPA 13 Main Filter
Air Quality Sensor : PM2.5
Noise (Min/Max) : 25/56 dB
Remote Control With Battery (CR2032)
1 Year Warranty + 1 Year Extended Warranty
MRP : ₹34,999.00 (Inclusive of all taxes)
Country of origin : China