Audio Technica is known for its convincing quality and consistency in terms of standards. That is why the Audio Technica AT2020 is a step ahead and stands out in the crowd of mics in its class. Audio Technica AT2020, the favorite mic for streamers & creators is getting new fresh avatars.
Audio Technica has announced two limited editions of AT2020. The new limited editions of Audio Technica AT2020 carries the same legacy while offering choices to people with slightly different taste. The new variants are AT2020TYO and AT2020V & AT2020USB+V.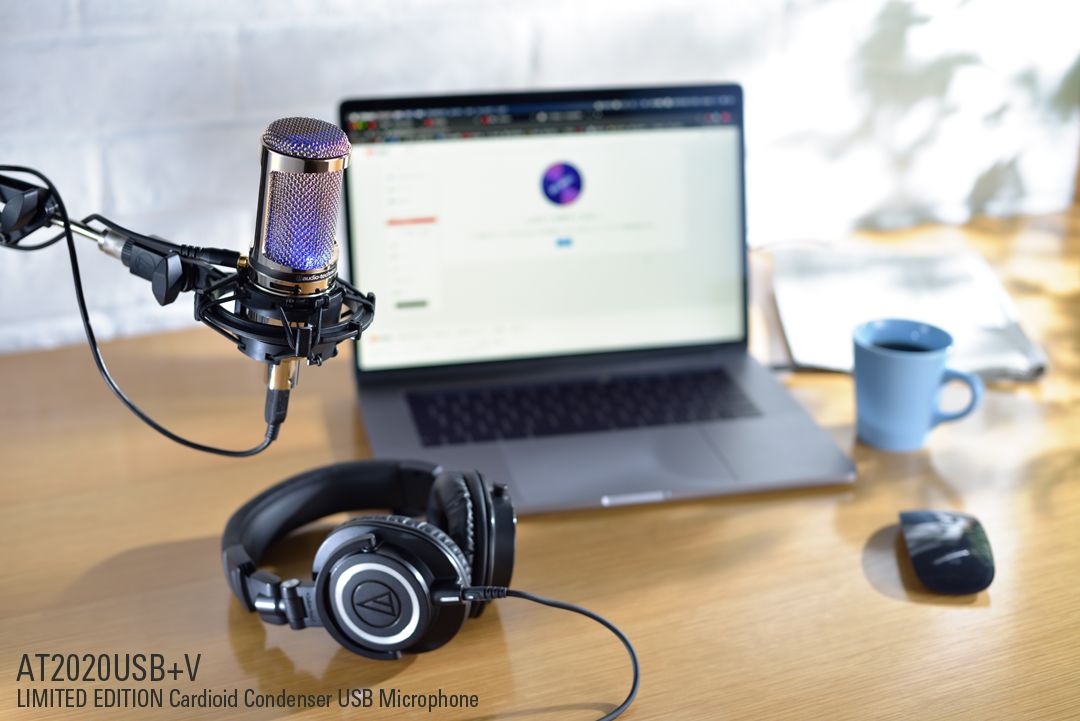 The Limited Edition Audio Technica AT2020TYO comes with an AIIRO (Indigo Blue) finish. As per the brand the color is inspired by the ancient history of Japan. But it retains a rugged construction for durability while in terms of performance, the microphone offers a wide dynamic range and handles high SPLs with ease. The all-new Audio Technica AT2020TYO is priced at ₹14905 and it will be available via both e-commerce portals and via retail stores.
The Audio Technica AT2020V & AT2020USB+V are made for those who are just getting started. The Audio Technica AT2020 V comes with XLR configuration while the AT2020USB+V comes with USB configuration. There is also an AT8458 shock mount, provided with the package that helps in eliminating noise, shock, and vibration which may have been transmitted via mic stands, booms, and mounts. Audio Technica AT2020 V is priced at ₹18810.
Audio Technica AT2020USB+V offers an easy plug-and-play recording solution, which comes with built-in analog to digital converter sampling 16-bit, 44.1/48 kHz, it is perfect for desktop recording of instruments and vocals as well as podcasting and more. It is priced at ₹31176.
Audio Technica AT2020V & AT2020USB+V are available for purchase online and also up for grabs at retail stores. Audio Technica has set the record of being the number one headphone brand in Japan for nine years straight and with these new limited editions of AT2020, Audio Technica wants to make sure that consumers get to try something different while making zero compromises in performance and quality.