The quest for a perfect set of emojis is never ending and it just expands, as new emojis are added. Still, there is no emojis to describe anything unique. Google now has brought a unique feature to GBoard. Today, GBoard got Mini Stickers that lets users recreate their face in emoji style. These sticker versions of the emoji are customizable and users can make them look just like they look in real life like the Mini Stickers can have a beard, curly hair or even a nose piercing.

Mini Stickers use a combination of machine learning and artistry to create illustrated stickers based on the selfie users take. Mini stickers also come in two other styles: 'bold' and 'sweet'. Google's machine learning algorithms suggest a skin tone, hairstyle and accessories to match the sticker perfectly to the user. However, users can customize them anytime.
This new feature is available worldwide on both Android and iOS versions of Gboard, in all languages. However, these are not as universal as official emojis. You can download and install GBoard right now or update the already installed GBoard. Once you have updated to the latest version, here are the steps regarding how to use this new feature.
Click on the Stickers, and scroll to the new Emoji Minis option. There will be an option called 'Your Mini' and a Create button. Tap the create button, and then it will open your selfie camera, just take a selfie in a pose in which you want a sticker.
After taking a selfie, Emoji Minis will use Google's Machine Learning algorithms to suggest a skin tone, hairstyle and accessories.
It will ask you to choose a hair color, facial hair or different types of head coverings and eyewear.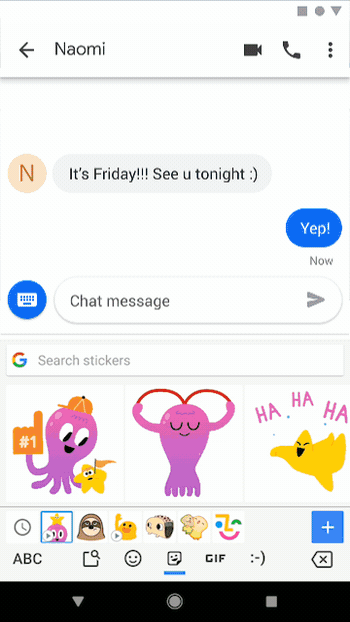 So, what are you waiting for? Grab the latest GBoard now.