Celkon Mobiles, today launched its most economical 7" Tablet CT111 at a price of Rs. 2999. The CT111 is a feature rich yet economical model from the Celkon stable which has been introducing several high performance yet affordable smartphones and Tablets in the market.
Celkon to Launch a 7" Wi-Fi Enabled Tablet at Just Rs. 2999
CT111 WIFI enabled Tablet also packs in delightful features and exciting specs for the range. The Android Kit Kat, powered by the Cortex A7 Processor comes with an 32GB expandable memory. This WIFI Model is powered by the 1.3GHz Quad core processor. CT111 also has a 2 MP Rear and front Camera and supports 3G Dongle with OTG support on Pen Drive, Key pad, mouse, Card Reader etc. CT111 has a 7" WVGA Display and powerfully packed with 2500mAh battery, CT111 is affordably priced at `2999/- and will be available at all retail outlets and available online through Amazon.com.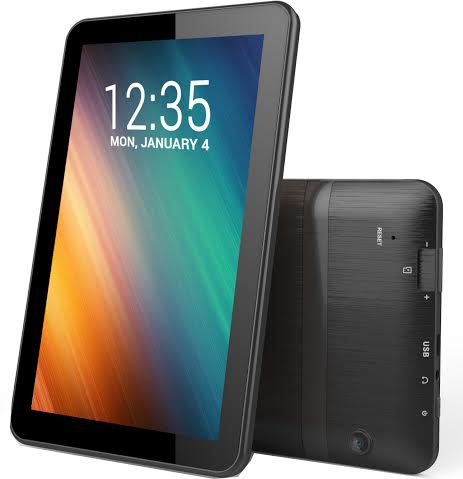 Key Specifications of Celkon CT111 Tablet
Android Kit Kat
ARM Cortex A7, 1.3 GHz Quad core processor
Wi-Fi 802.11 b/g/n
2MP REAR CAMERA & Front Camera
7" (17.78 cm) Screen with WVGA Display
3G Dongle & OTG Support on pendrive, keypad, mouse, card reader, etc..
2500mAh Battery
32 GB Expandable memory
Commenting on the launch, Mr. Y Guru, Chairman and Managing Director – Celkon Mobiles, said, "We are making great progress towards being one of the leading players in the country and offerings such as the new CT111 will help us grow stronger. We aim to become a leading player in the country and in International markets. We are proud to say that this is the most innovative yet affordable Tablet in the country, thanks to Team for supporting us on the innovation."
Mr. Murali Retineni, Executive Director-Celkon Mobiles said, "We are pleased to introduce yet another exciting model in the tablet segment. The CT111 is the best in line in its category with matching those of high-end Tablets and smart phones. Moreover, this Wi-Fi Tablet is also supported by the Kit Kat , 1.3 Ghz Quad core processor making it the perfect choice in the Generation of Tablets." All this is at a very affordable cost of Rs. 2999/-.
Celkon Mobiles has constantly launched innovative offerings in Tablets, smartphone and feature phone categories. The company pioneered the Android Kit Kat model in sub 3k category; the first ever by an Indian Brand with its Campus A35K. Celkon Mobiles is present in 10 international destinations including Africa, Sri Lanka, Nepal etc apart from India.