Late Wednesday night, Apple unveiled the 2015 edition of their annual Best of App Store lists. The App Store Best of 2015 showcases this year's most innovative apps and games, and celebrates the amazing app experiences that developers have created for the App Store. To have made it to this prestigious list in India, in the very first year of operations, came as an overwhelming surprise to Chillr, the multi-bank money app launched earlier this year.
Chillr App Makes it's Way to Best of 2015 by Apple
Selected from a range of categories, this list features the best apps on the iOS platform for Indian users from photo editing, productivity, shopping to medical apps. "While we weren't expecting this honour so early since our launch, it just goes to show the confidence placed in the quality of our product and that's really humbling." said Sony Joy, CEO, Chillr on being the only Finance app to have secured a spot in this elite list.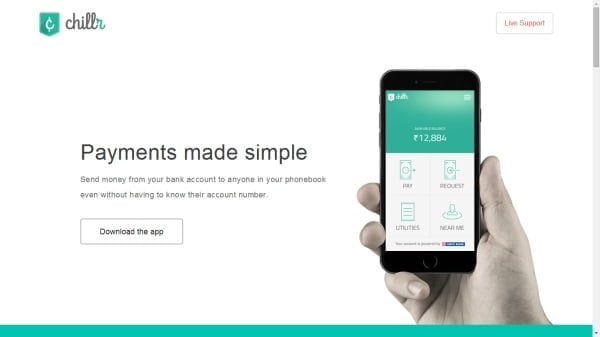 Rubbing shoulders with app giants like Periscope, Chillr is one among the top Indian-made apps to appear on this list alongside Grofers and Shopo of Snapdeal. This distinguished acknowledgment comes at a time when Chillr just hit 1 Million downloads and crossed over Rs. 60 crores worth of cashless transactions. "Looking at the reception Chillr has witnessed, India sure looks ready to go digital with money" Joy added.
Chillr offers its users the simplicity of sending and receiving money right from your smartphone, directly from your bank account linked to the app, without the hassles of remembering account numbers, IFSC or waiting for OTPs each time. So, whether it's sending money, an instant recharge for your mobile, DTH or data card, splitting bills with friends or sending money to one's family, Chillr makes it happen in less than 10 seconds. Chillr launched in India in February 2015 with HDFC Bank as its first partner bank while Bank of Baroda joined in shortly after, followed by Catholic Syrian Bank and at least 15 banks are lined up to go live on the app before the end of this fiscal year.