Havells India, which is one of the fastest growing brand in India, is a leading Fast Moving Electrical Goods (FMEG) company and a major power distribution equipment manufacturer with a strong global presence. Havells which started in India with ceiling fans, later on with switchgear, now offers a wide range of home appliances i.e. from ceiling fans, water heater, air coolers, water purifier and more along with electrical solutions like switches, switch-gear, lighting & cables. While there are Industrial solutions too offered by the brand, I'll restrict this article with consumer goods only. If you're aware of brands like Crabtree (for premium switches), Standard (for switches & switchgear) and Lloyd (for home appliances), all these are a part of Havells India now.
Havells India Products Gallery at Noida
Before I tell you about the whole home appliances range, I cannot forget to mention about "The Gallery" by Havells which at their HO office building i.e. QRG Towers, Noida. Havells India was kind enough to invite us to check out their gallery and experience their products firsthand which is rarely done by any other brand. Also, Havells India is the only brand in India so far who showcases their products in such a huge place for budding customers. If you're curious about Havells India offerings and want to experience the products before buying, you can visit "The Gallery" which is open to visit for anyone. Check out a few images I clicked there: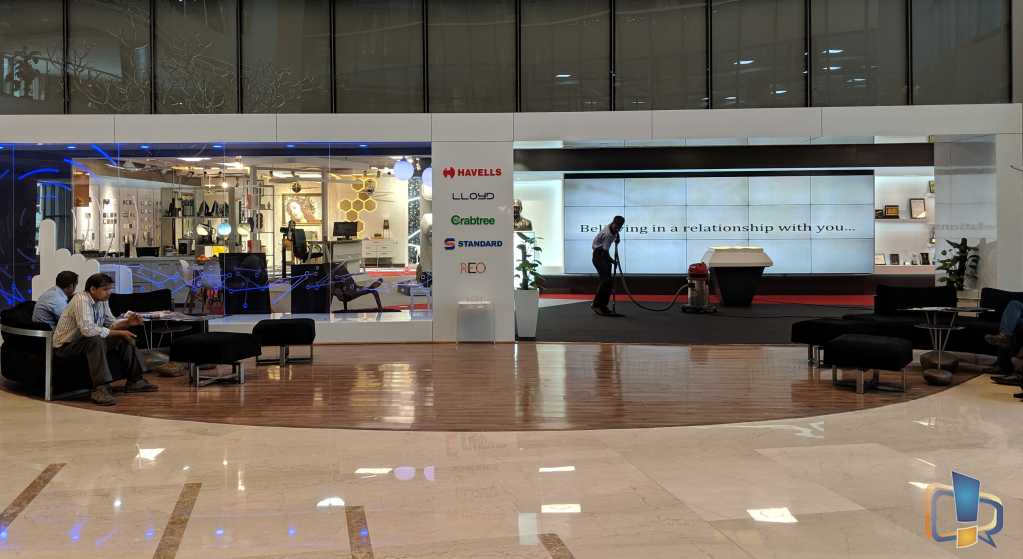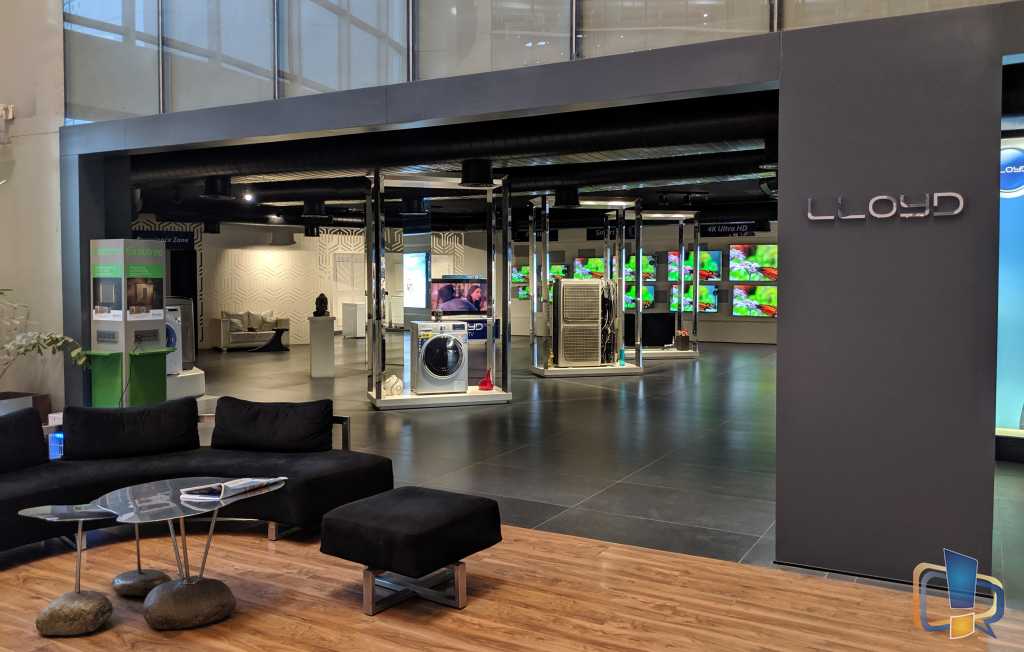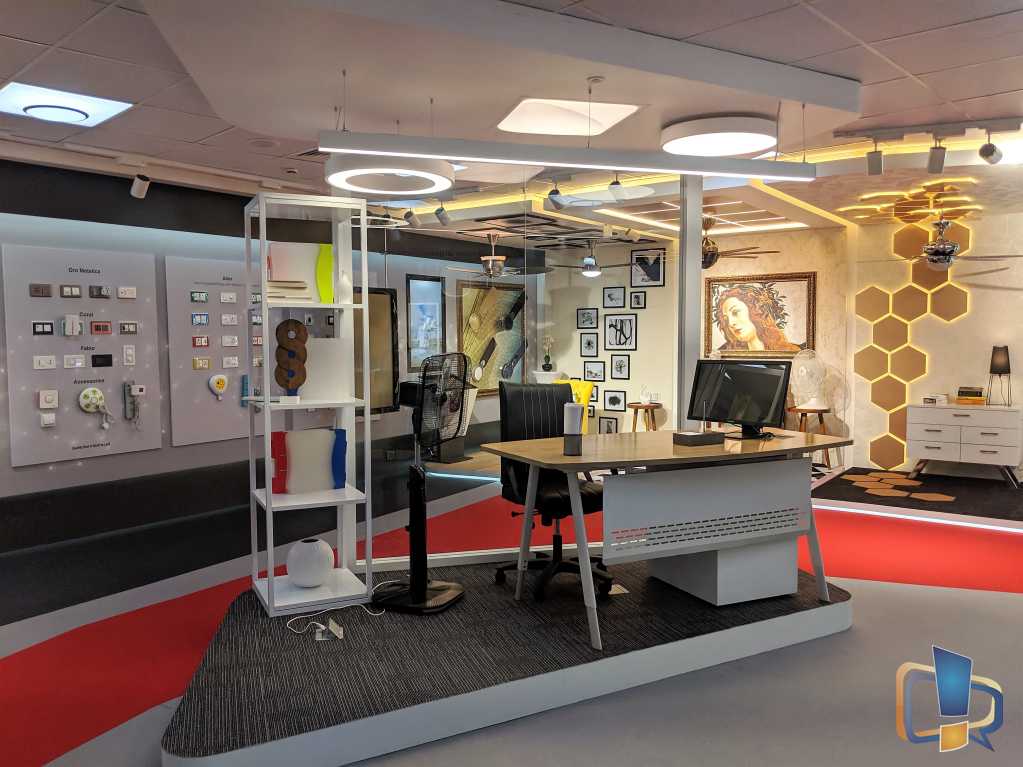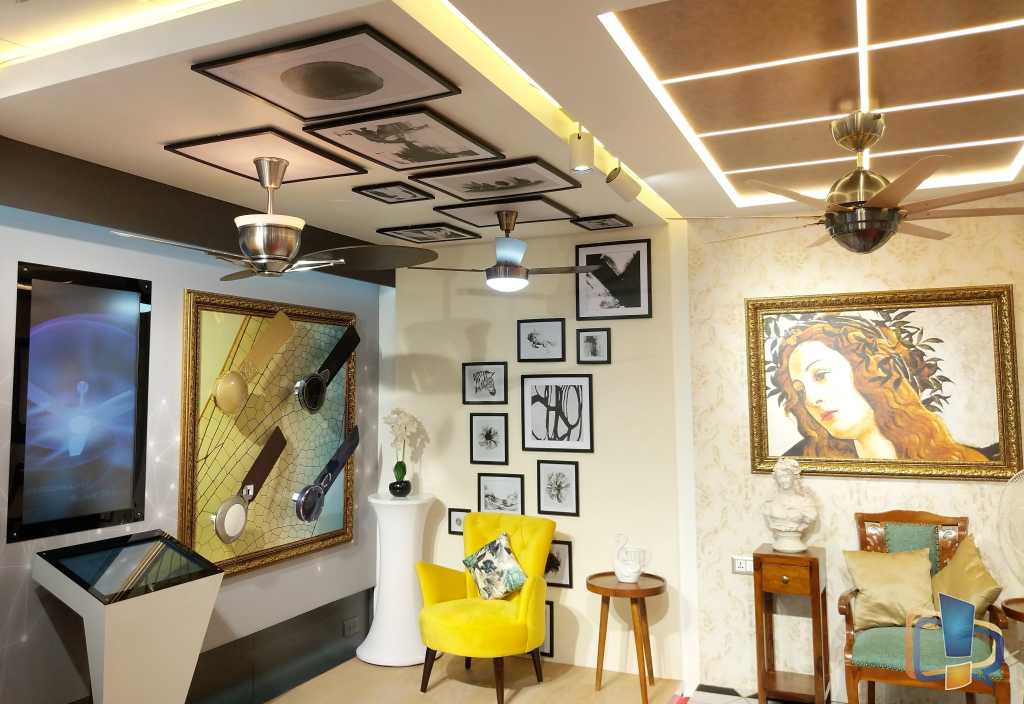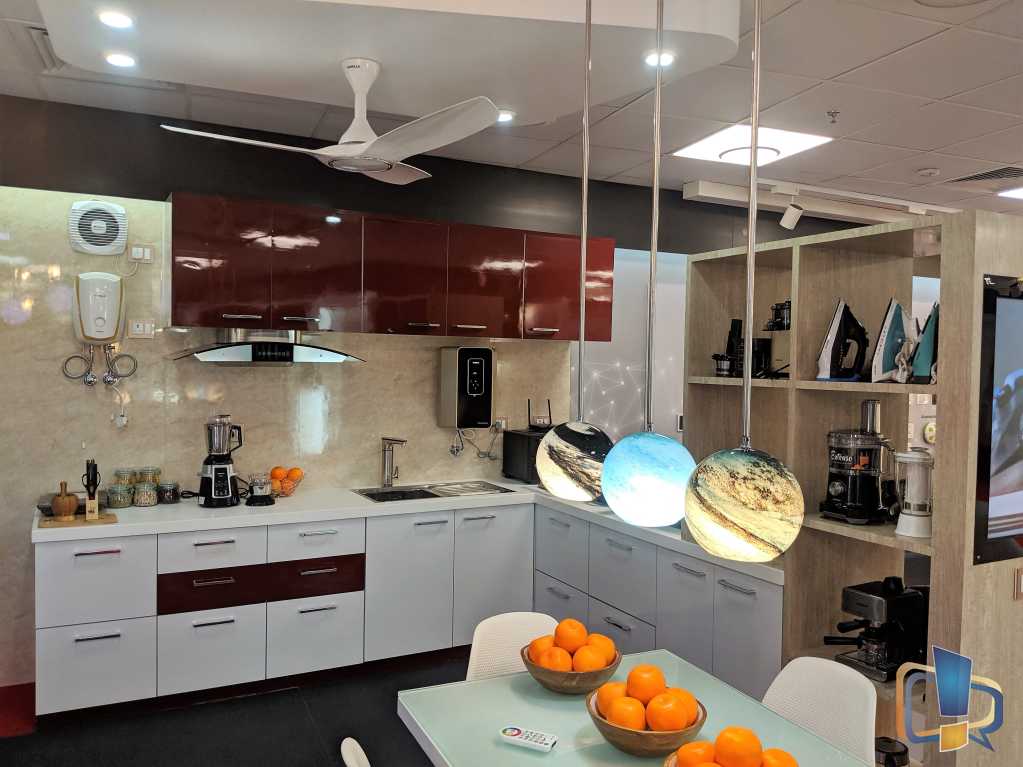 Spread over 4000 sq. ft, this gallery or say the experience centre showcases almost all the products offered by the Havells India. This gallery was created to showcase the consumers, dealers and other partners who want to try the products beforehand before buying it. While Havells India has more than 500 exclusive stores all over India where anyone can check out the products and buy it, this gallery will give you an exact idea how a product would look like in a common household or how well they dwell in modern interiors of the homes.
Havells India Home Appliances Range Overview
While there are numerous products which we could feature here, I'll keep myself restricted to home appliances range of products in this article. Before visiting the gallery, I had an idea of the company products range but had no idea how big Havells India is now. Once you visit the gallery, you'll realize that Havells is already competing with the products offered by brands like LG, Samsung, Philips etc. After taking over brands like Lloyd & Crabtree, Havells expanded their range every year with better quality and more energy efficient products whether those are ceiling fans, air conditioners, water heaters & more. Let me give you an overview of the home appliances product range of Havells & Lloyd here:
Havells Ceiling Fans
I always had in mind that Havells is more of the cables & switchgear company, what I didn't know that their first product actually was a ceiling fan. Havells India has a huge range of ceiling fans, probably their diversity in the ceiling fans is one of the biggest in India. While Havells India holds the 2nd position in the number of sales of ceiling fans in India, they're the leader in the premium fans category holding 45% share of it. Also, they were the first in India to launch a 5 star rated ceiling fan. Havells ceiling fans are available in 5 categories: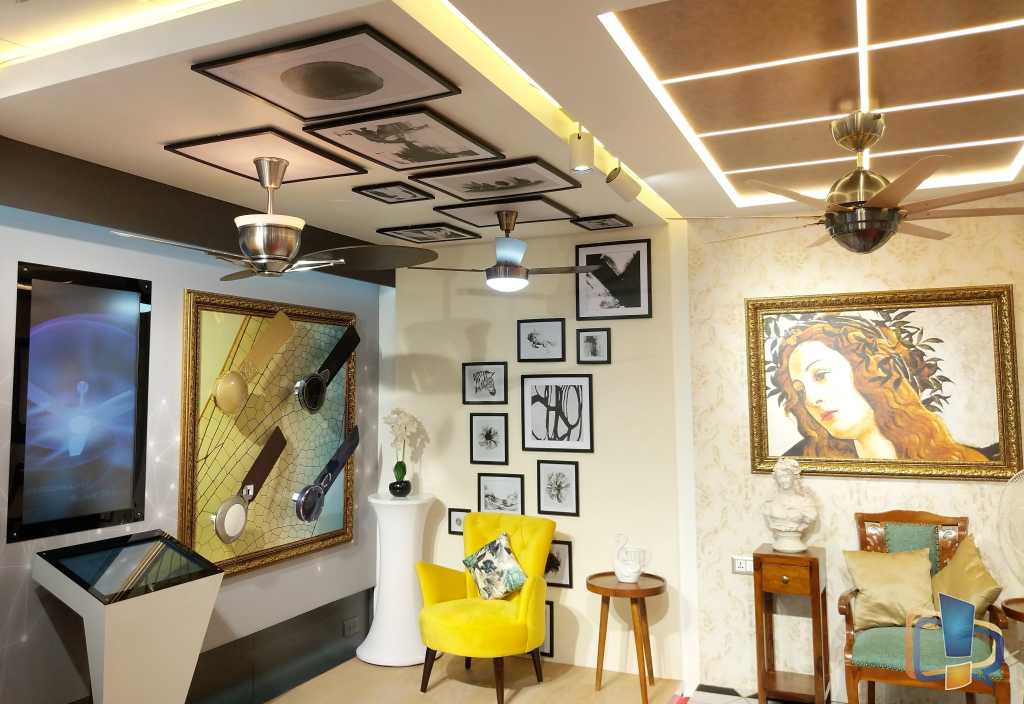 Havells Premium Underlight Ceiling Fans
All fans in this category have an underlight in it and is the most premium range of Havells India. This range was designed to keep the home decor in mind, like decorating the 5th wall. Benefits you get with this range: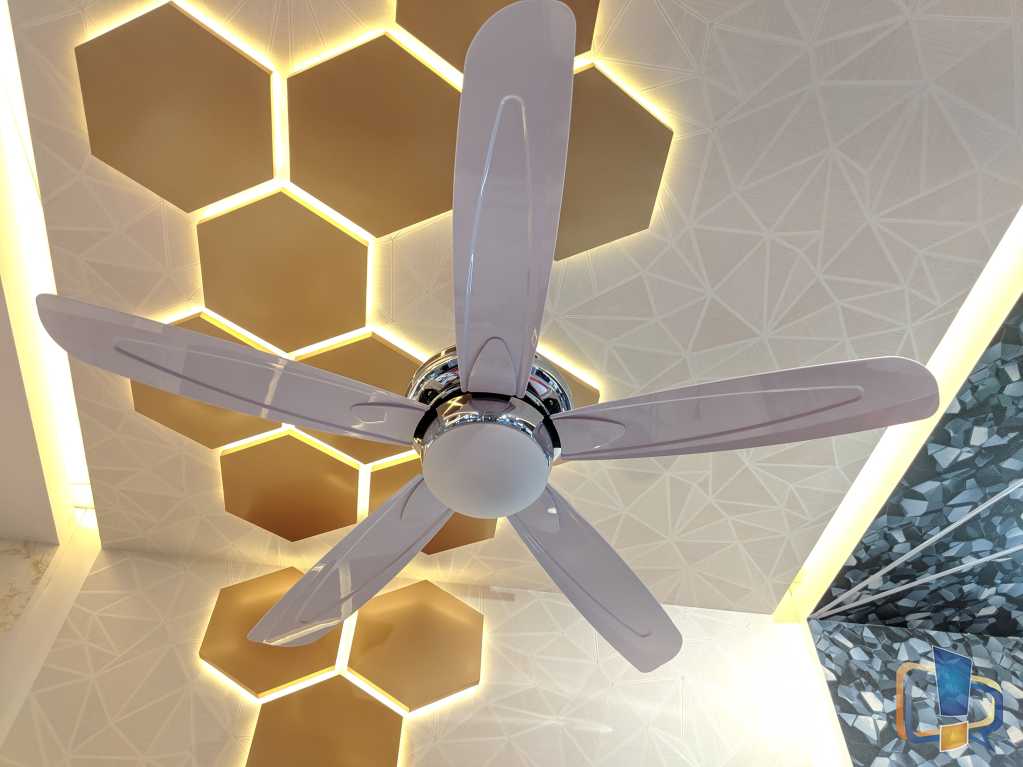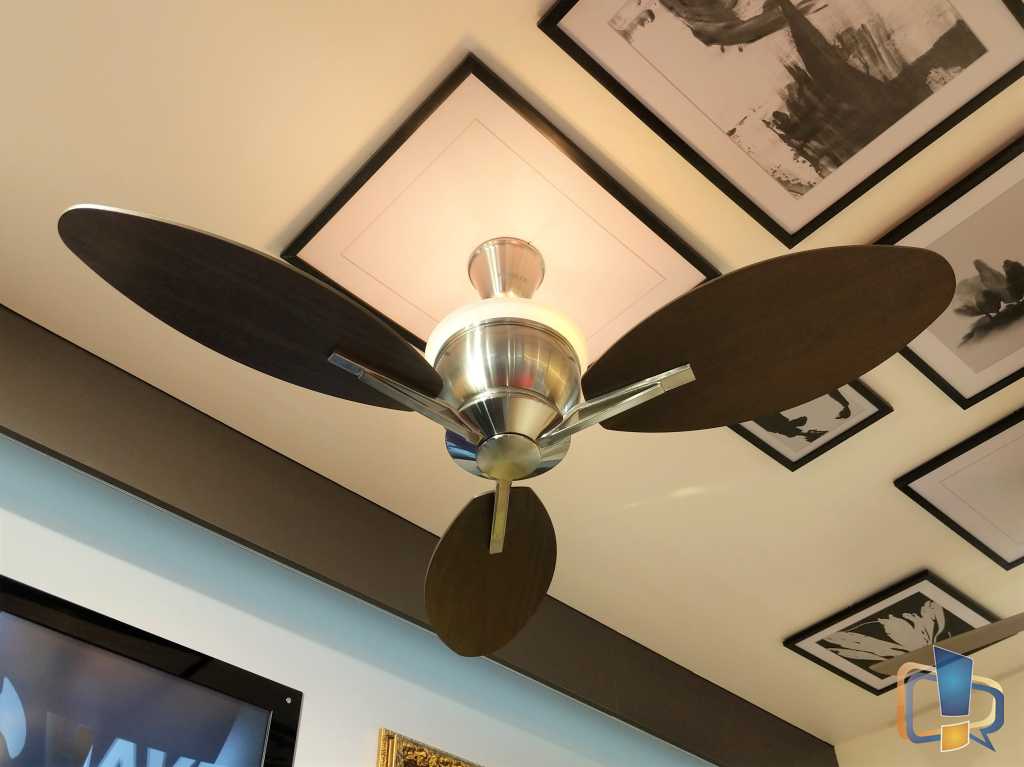 Contemporary Looks
State-of-the-art aesthetics & styling
No compromise in Air-delivery
Amazing Lighting effect
Use as a light only in Winters
Up to 8 blades models
Up to 1320 mm sweep length blades
Remote Control
Powerful motor with Silent Operation
Guarantee – 2 years
Models available in this category are:
Model
Price (in Rs)
Model
Price (in Rs)
Momenta
33,785
Opus
31,107
Ebony
29,942
Lumos
28,903
Florina
29,378
Veneto
24,975
Aureus
18,203
Avion
14,791
Cedar
9,973
Futuro
9,420
Octet with
Underlight
8,620
Urbane
7,391
Dew
6,399
Stealth
4,826
Olivia
5,780
Lumeno
6,500
Havells Special Finish Ceiling Fans
This range was designed for consumers who don't want contemporary looks yet needs something which may suit their modern decor with premium looks in a limited budget. These special finish fans offer premium looks, excellent finishing, modern aerodynamic design and high air delivery. Benefits you get with this range includes: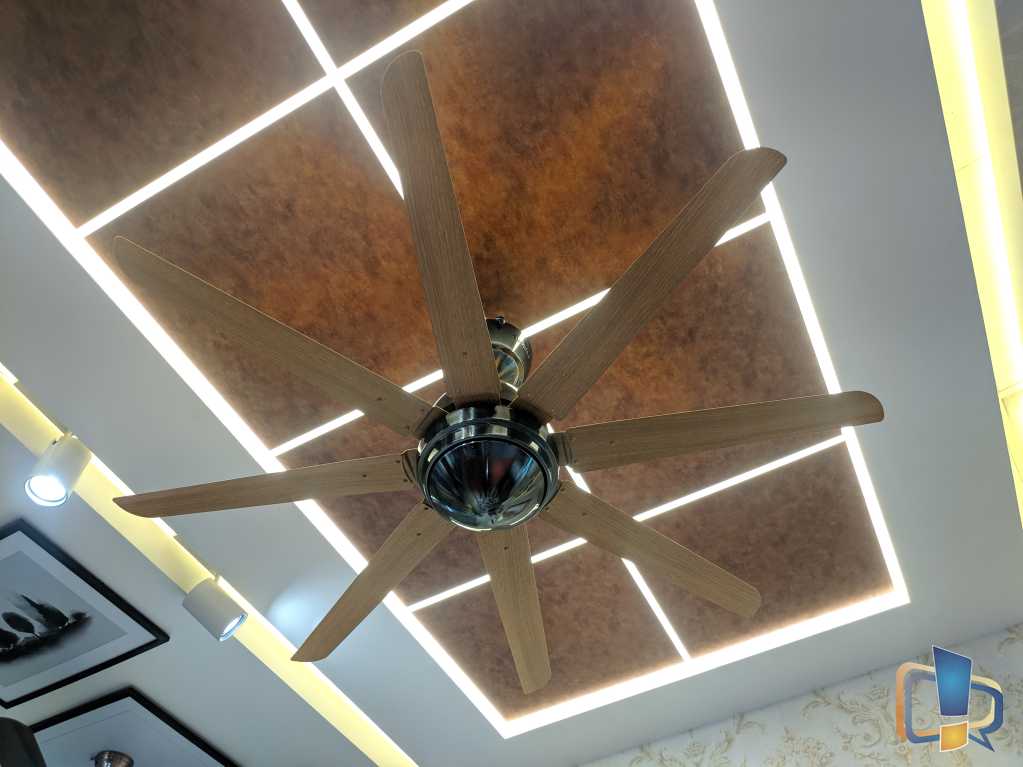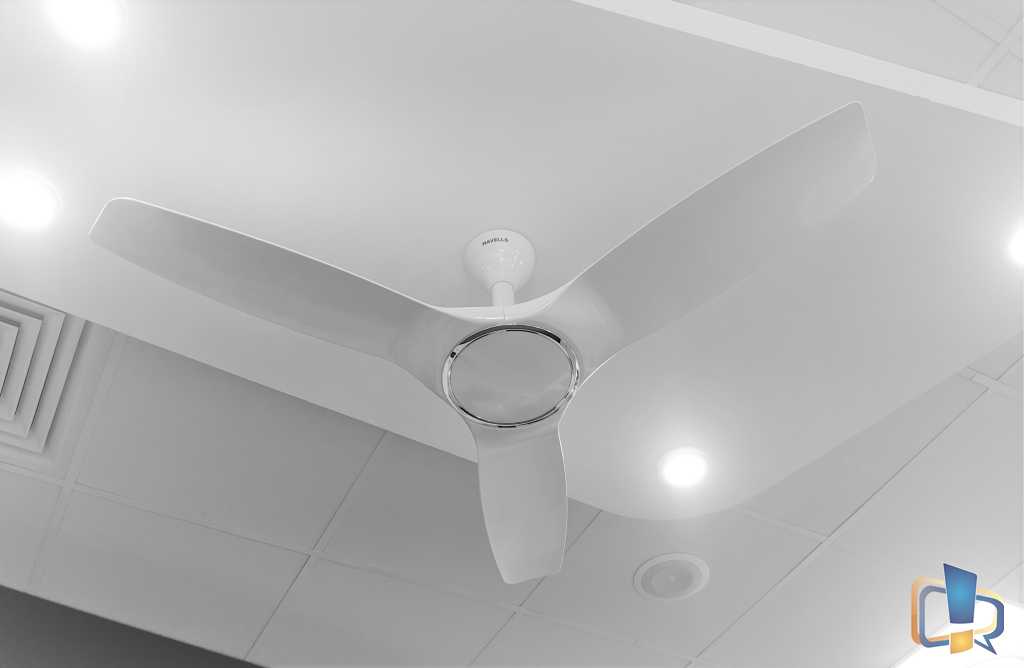 Modern yet classic looks
Aerodynamic Design
Highest Air Delivery – up to 320 m³/min
Metallic paint finish
Powerful motor with Silent Operation
100% rust free reinforced ABS Blades (available in few models)
Up to 8 blades models
Up to 1320 mm sweep length blades
Dust and Mark Resistant
Guarantee – 2 years
Models available in this category are:
| | | | |
| --- | --- | --- | --- |
| Model | Price (in Rs) | Model | Price (in Rs) |
| Octet | 7,746 | Florence | 7,124 |
| Yorker | 5,799 | Stealth Air Cruise | 5,065 |
| Stealth Air | 4,826 | Fabio Platinum | 4,830 |
| Orion | 4,098 | Splash | 3,988 |
| Safari (for kids) | 4,049 | | |
Havells Decorative Ceiling Fans
Made for the consumers who if not have the budget of the premium fans – Decorative range of ceiling fans offers a stylish range of fans within a mid-budget range. If you want something which may dwell with modern interior yet offers contemporary looks, this is the range to consider. Benefits you get with this range includes: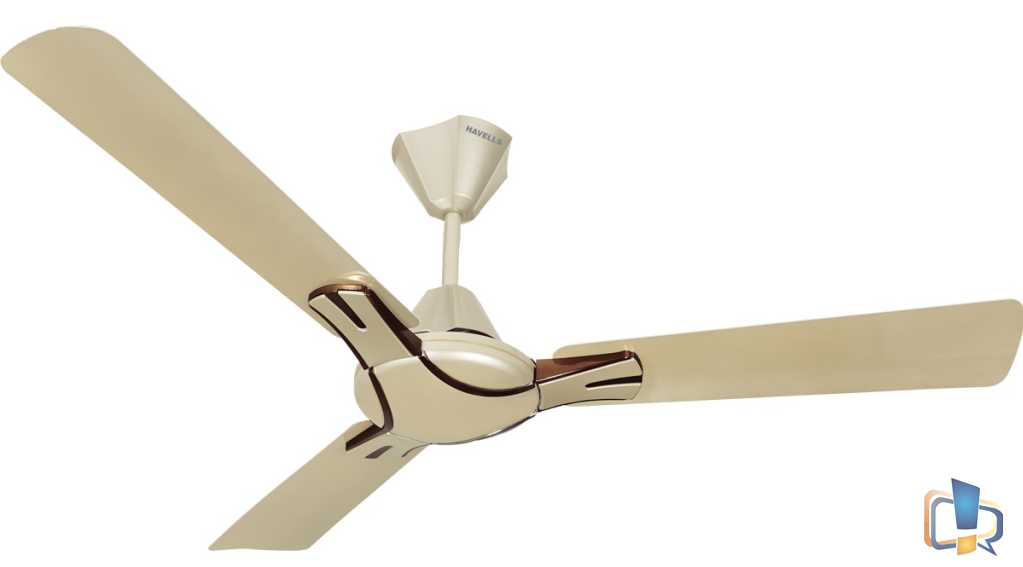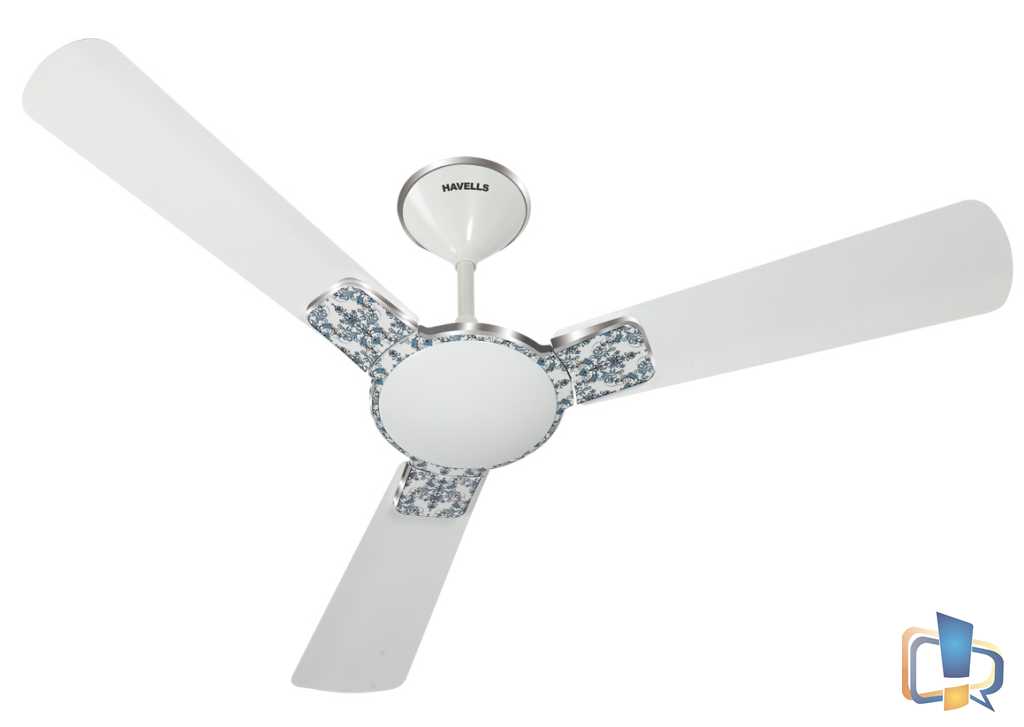 Modern yet Contemporary looks
Metallic Paint Finish
No compromise in Air-delivery
Decorative trims on blades and canopy
Up to 4 blades models
Up to 1400 mm sweep length blades
High-performance motor
Guarantee – 2 years
Models available in this category are:
| | | | |
| --- | --- | --- | --- |
| Model | Price (in Rs) | Model | Price (in Rs) |
| Enticer Art | 3,249 | Enticer Art Collector | 3,420 |
| Enticer Art Aafreen | 3,686 | Enticer Art Heritage | 3,200 |
| Enticer Hues | 3,950 | Enticer | 2,790 |
| Spiro Neo | 3,600 | Leganza 4 Blades | 3,040 |
| Leganza 3 Blades | 2,699 | Artemis | 2,417 |
| Spartz | 2,924 | Nicola | 2,689 |
| Fusion | 2,575 | Zester | 2,590 |
| Troika | 2,998 | Glaze | 3,199 |
| Areole | 2,683 | Festiva | 2,621 |
| Equs | 2,347 | Vogue Plus | 2,395 |
Havells Energy Savings Ceiling Fans
This range meets the need of those consumers who need stylish yet energy savings ceiling fans within a limited budget. Targeted for Tier 2 and Tier 3 cities, these fans offer excellent energy savings and also stylish in design to meet the need of a common household. Benefits you get with this range includes: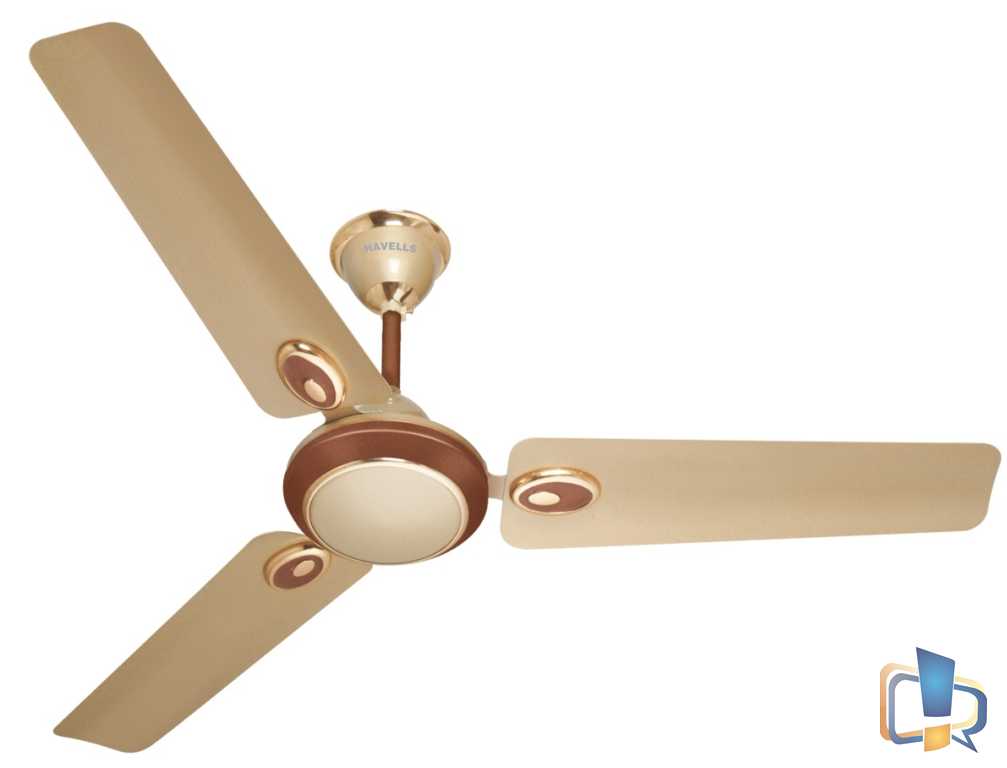 Stylish Looks
High Air-delivery
Up to 47% in energy savings
Elegant and Subtle body
Up to 1200 mm sweep length blades
5-stars Rated
Guarantee – 2 years
Models available in this category are:
| | | | |
| --- | --- | --- | --- |
| Model | Price (in Rs) | Model | Price (in Rs) |
| Fusion ES | 2,715 | ES 50 Premium | 2,381 |
| ES 50 | 2,271 | ES 40 | 2,049 |
Havells Regular Ceiling Fans
This range meets the need of consumers who needs fans at an affordable price with energy savings. Suitable for places where power fluctuations are regular and even face low voltage regularly as these fans will ensure delivering performance even with varying voltage. These long-lasting fans are also suitable to install on places like the kitchen, balcony, store or any other place where air movement is required. Benefits you get with this range includes: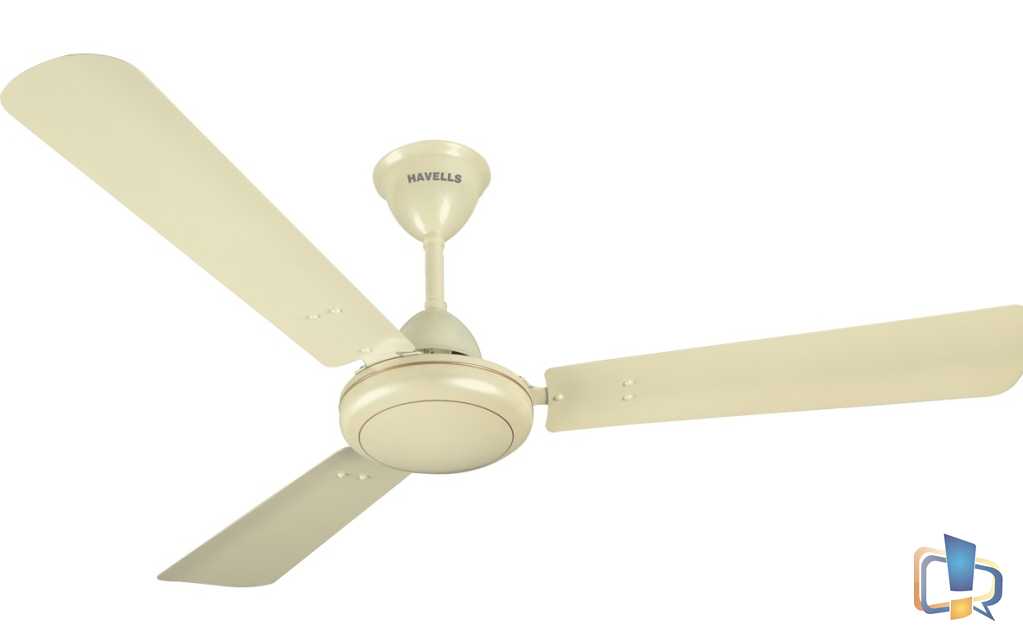 Powerful Motor
High Air-Delivery
Long-lasting Paint Finish
Up to 1400 mm sweep length blades
High-Speed fans
Guarantee – 2 years
Models available in this category are:
Model
Price (in Rs)
Model
Price (in Rs)
SS 390 (1400 mm)
2,315
SS 390 Metallic (1200 mm)
1,990
Velocity
(1200 mm)
1,827
Velocity HS
(1200 mm)
2,046
Pacer
(1400 mm)
2,299
Pacer
(1200 mm)
1,940
SS 390 Metallic (1050 mm)
2,323
SS 390 Metallic
(900 mm)
2,216
SS 390
(900 mm)
2,123
Velocity
(1050 mm)
2,215
Velocity
(900 mm)
1,989
Velocity
(600 mm)
2,243
Pacer
(1050 mm)
2,478
Pacer
(900 mm)
1,998
Havells Water Heaters
Havells India offers all kinds of water heaters required in common households like the Storage water heater, Instant water heater, Gas water heater and even Solar water heater. Not only these water heaters are compact in design, but at the same time, they also save energy too. Available in different colours and design to suit the modern bathroom decor, these also have LED lights to show the status of the water heater. Highest in safety ratings and protection, these water heaters are also available in different designs combined with aesthetics and utility yet the price stays within the budget limits. Let's discuss the types of water heaters with their range offered by Havells India in detail:
Havells Storage Water Heater
There are around 10 models offered by Havells India for a storage water heater with different capacities as per the user needs. Here's a table showing the details of each of them: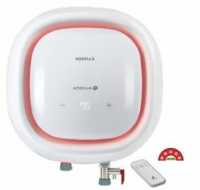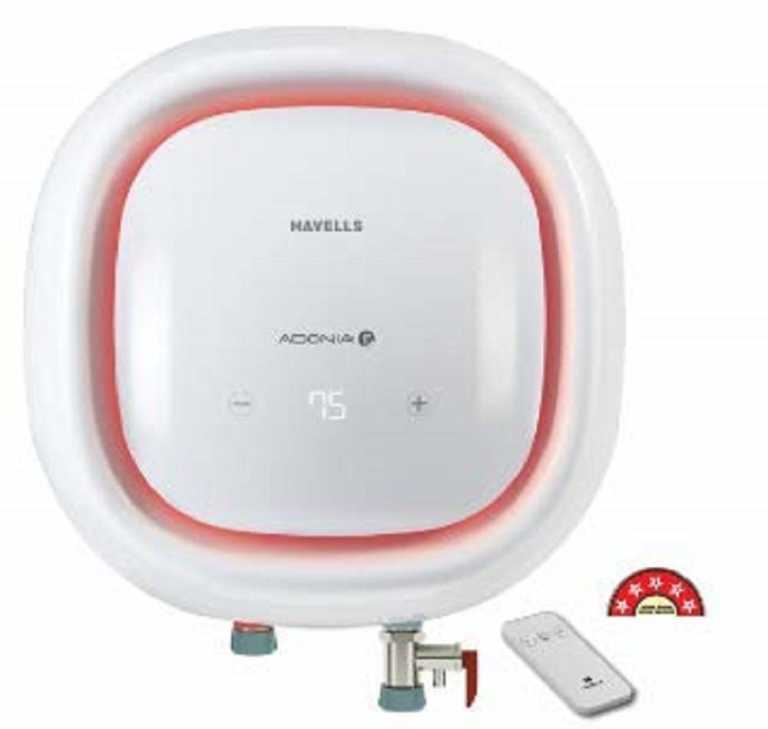 Havells Instant Water Heater
There are two models offered by Havells India for Instant water heater with superior safety features, stainless steel inner tank, rustproof & shockproof ABS outer body. Here's a table showing the details of each of them: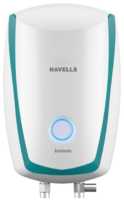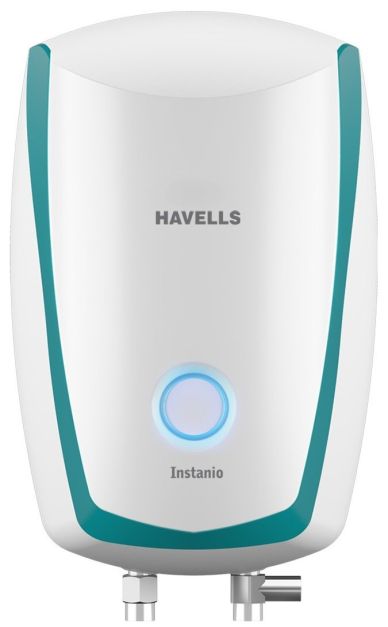 Havells Instantaneous Gas Water Heater
There are two models offered by Havells India in gas water heater category. One works on LPG and another one on NG (natural gas). These water heaters are efficient enough to offer hot water in seconds and come with various safety features. Here's a table showing the details of each of them: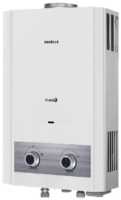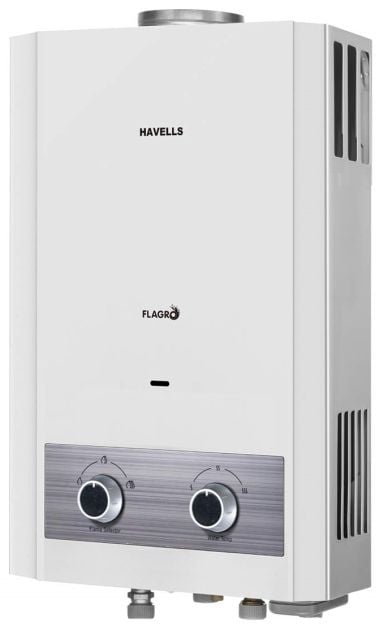 Havells Solar Water Heater
While the Solar water heater demand is mostly restricted to commercial properties, it can also be used by joint families to meet their need of hot water. Havells solar water heaters are highly energy-efficient and offer long-lasting performance. Designed to generate hot water without using electricity, it also makes them environment-friendly. These water heaters are available in different capacities and here are the features of them: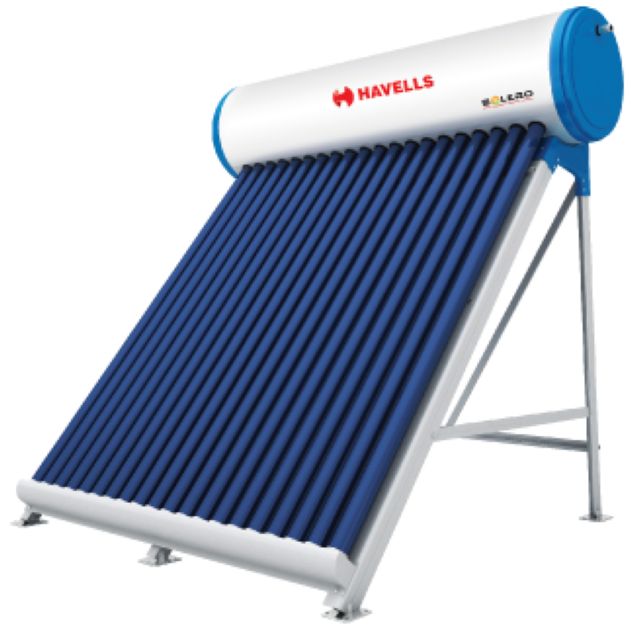 | | |
| --- | --- |
| Model | Price |
| Havells Solero 300 L SLR White | Rs 38,108 |
| Havells Solero 200 L SLR White | Rs 29,917 |
| Havells Solero 150 L SLR White | Rs 24,254 |
| Havells Solero 100 L SLR White | Rs 19,407 |
Anodized aluminium stand
Evacuated tube collector
Rust resistant
Heavy-duty protective magnesium anode
Energy-saving PUF insulation
Stainless steel inner tank
Flat roof
5-year warranty on inner container & on-site warranty
Havells Water Purifiers
Havells is the brand I admire for their water purifier technology. I am an avid researcher when it comes to water purifiers & air conditioners and found that Havells is the only brand so far which ensure that the water output from their water purifier should have a minimum pH count (selected models only) so that the water is enough alkaline in nature which is very beneficial for the health. Havells water purifier follows an 8-stage water purification process as shown in the image below:

While some brands add a bypass line which adds some unpurified water to add essential minerals back, which is a completely wrong way of adding essential minerals back to purified water, none of the Havells water purifiers follows this path, rather their purification process includes passing the RO water through the mineral cartridge and taste enhancer cartridge to add back essential minerals and to maintain the proper pH level from 7 up to 8.5. There are 3 categories of water purifiers offered by Havells India as follows & the features glossary:
Features
Description
8-Stage purification
As shown in the image above, Havells water purifiers (select models) have an 8-stage water purification process.
Double UV Protection
Enhances the oxygen level in purified water, maintain the hygiene in the water tank & eradicates the micro-organisms and bacteria.
Alkaline Taste Enhancer
Increases the pH level of water by adding essential alkaline minerals back and also lowers the Oxidation Reduction Potential (ORP). This feature converts the regular water into alkaline rich water.
Revitalizer
This feature restructures the water molecules to improve pH balance, hydration, alkalinity & mineral absorption.
Mineralz Cartridge
Corrects the pH level of the purified water and adds back essential minerals.
Mineral Fortification
iProtect Purification monitoring
Constantly monitors the purification process and ensures safe water always.
Convenient jog dial
Easy to use jog dial for dispensing water and helps to get a desired volume of water.
Smart Alerts
Shows useful alerts on the display if it detects an issue in the machine.
Maintenance Alerts
Shows periodic maintenance alerts for the water purifier
Cartridge life indicator
Monitors the water filters continuously and the indicator displays the filters life expectancy.
Ingress Protection Tank Cover
Prevents the invasion of insects & dust particles in the water tank
Zero Splash Faucet
Increase water hygiene, prevents water splash & improve water smooth flow.
Removable Tank
Easily removable tank for cleaning it periodically
Electrical Protection System
Protects the water purifier from voltage fluctuations within the range of 170V – 330V.
Membrane Performance Enhancer
Helps in improving the performance & life expectancy of the RO membrane by eradicating scaling from the membranes.
Germicidal Wave Length
Disinfects water from microorganisms like bacteria, virus, protozoa for safe drinking.
UF Membrane
Helps to remove algae, spores, cysts, bacteria, organic & inorganic polymeric molecules from water.
Booster Pump
Help operate the water purifier with input source at 0 psi pressure / from a bucket. Works silently in perfect sync with the purifier.
Havells Alkaline Water Purifier
This is the only water purifier you'll find in the market which comes not only with mineral cartridge but with the alkaline cartridge as well. Hence not only this water purifier model add minerals back, but it also raises the pH level of the water from up to 8 to 10. Models available and the features this category of water purifiers offer: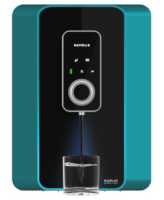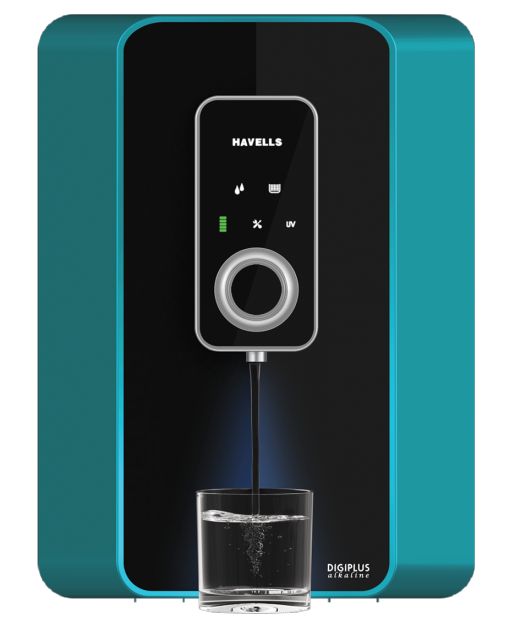 Havells RO & UV Water Purifiers
This is the most selling category of Havells in water purifiers. With a design offering like installing the purifier on the corners, it surely made a buzz in the market or the health benefits it provides by adding essential minerals back are unmatched for the price. Available to meet everyone needs like over the counter, under the sink, wall mount or mount in the corner, Havells India diversity in water purifier design is commendable. Models available and the features this category of water purifiers offer: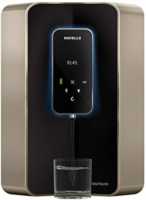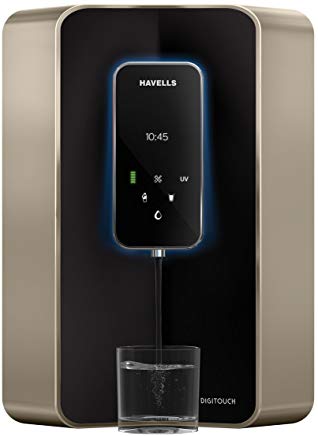 Havells UV Water Purifiers
This range of water purifier is suitable for those who already have a low TDS count water source or for those who don't need the RO membrane in their water purification process. Models available and the features this category of water purifiers offer: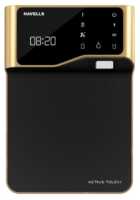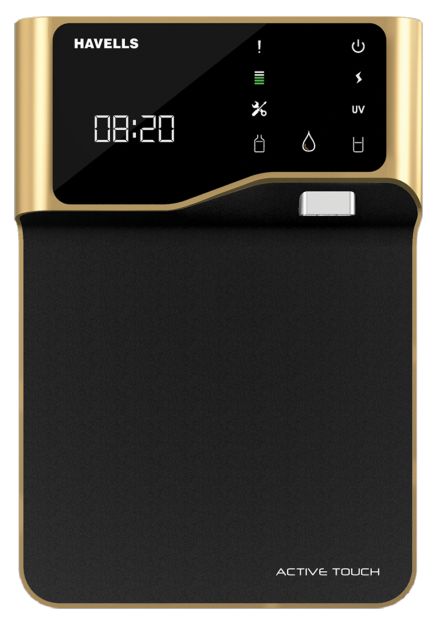 Lloyd Air Conditioners
Lloyd brand which is a part of Havells India offers a wide range of air conditioners for every budget range. From selling normal ACs to Inverter ACs, Lloyd has gained a good market share within a few years. Lloyd is not just into air conditioners but they also sell washing machine and LED TVs too.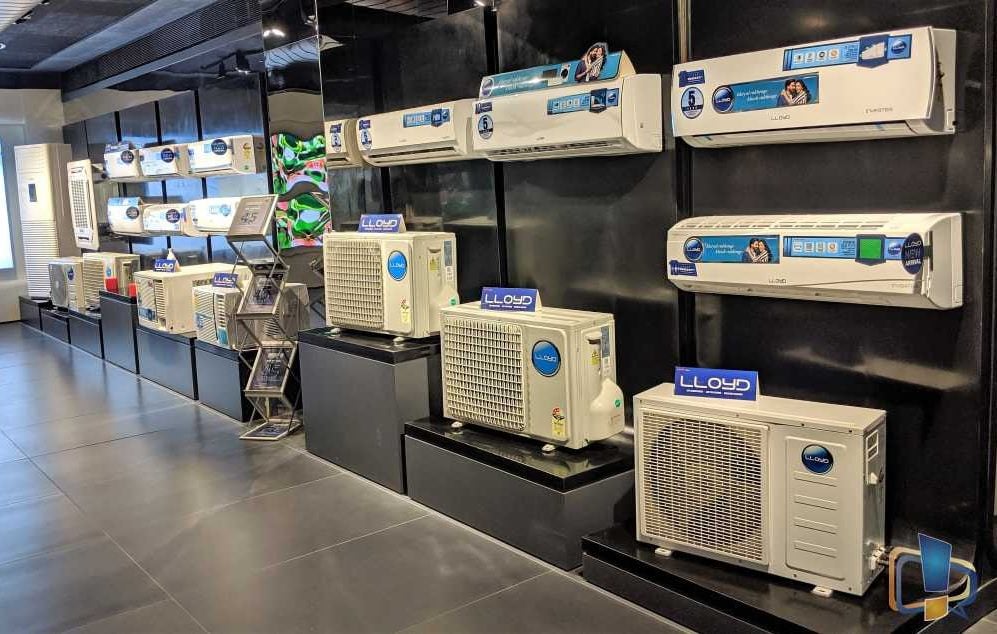 In India, Lloyd offers both Split and Window Air Conditioners. Their Lloyd Grande model is quite popular as its rapid cooling feature can bring down the temperature of the room to 18°C within 45 seconds considering some conditions are met. Here are the key features offered by Lloyd in their air conditioners:
| | |
| --- | --- |
| Feature | Description |
| Wireless Control | AC can be controlled via Smartphone using Lloyd app from anywhere. |
| Works at 52°C | Lloyd AC's performs effectively even when the temp. outside reaches 52°C. |
| PM 2.5 Filter | Filter out PM 2.5 contaminants from the air. |
| 4-way Swing | Helps in delivering the cool air uniformly in every corner of the room. |
| Hidden LED Display | The display becomes visible only when the AC is running, can be turned off at night if needed. |
| Low Noise Technology | With a noise level of just 19 dB, the AC runs completely silent. |
| 100% Copper | The condenser along with the connecting tubes from IDU to ODU is made of 100% copper. The copper tubes are also internally grooved as it increases the heat transfer rate and has high-pressure standing capability. |
| Eco-friendly Refrigerant | Lloyd uses eco-friendly refrigerant in their ACs i.e. R410 & R32. |
| Twin Rotary Compressor | Twin rotary compressor by Lloyd ensures lesser noise level with lower vibrations level compared to normal compressors. |
| Stabilizer Free operation | Lloyd air conditioners don't require a stabilizer for normal operation unless the voltage frequency varies outside the range of 140 V to 270 V. |
| BLDC Motor | BLDC motor in the Lloyd ACs offers better performance and consumes 30% less power compared to the conventional motors. |

There's also an Inverter Hot & Cold AC if one is looking for it in both 1 Ton and 1.5 Ton capacities. Since there are too many models in the air conditioner series, it's not possible to include everyone here, hence you can check Lloyd official website for more information related to those.
Lloyd Washing Machines
Lloyd washing machines are quiet features rich and are available in every category i.e. Fully Automatic Front Load, Fully Automatic Top Load & Semi-automatic. Some key features of Lloyd washing machine include 360-degree Turbo Jet technology, One key Spin, Fuzzy logic and many more. Let's discuss each category in detail: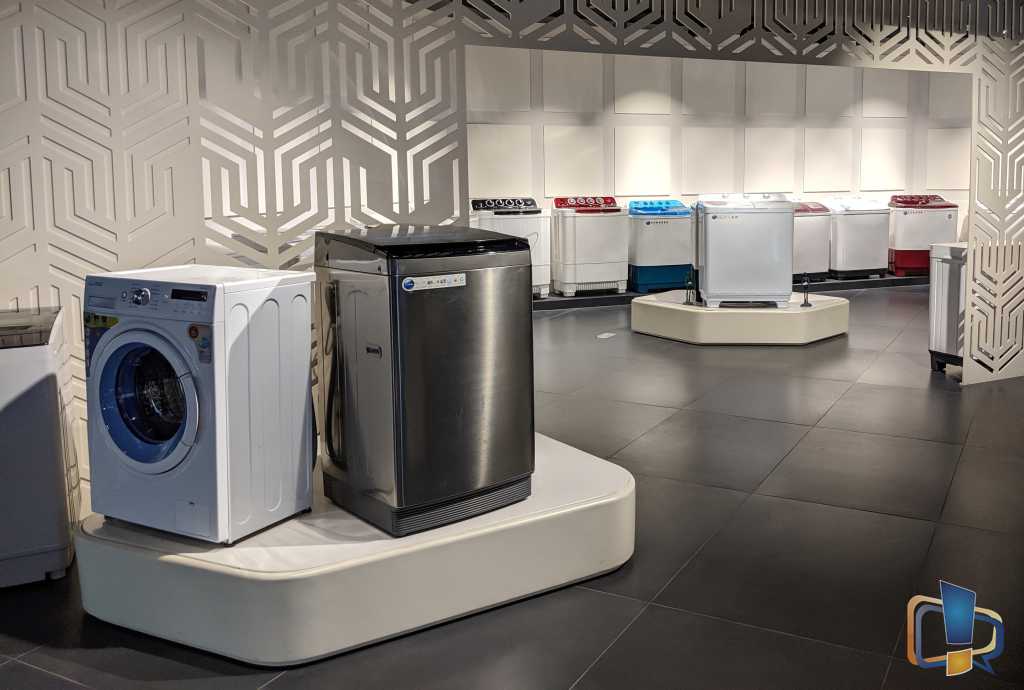 Lloyd Fully Automatic Front Load Washing Machine
Loaded with features like Intelligent Control, Stylish LED display, Clothes add-on & quick short wash, Lloyd is a strong competitor when it comes to washing machines. The machine is quite easy to use and has straight forward functions so that it can be used by anyone in the home. Key features offered by Lloyd Fully Automatic Front Load Washing Machines are:
Feature
Description
Intelligent Control
Equipped with multiple sensors, the washing machine alerts the user for various things i.e. Water Level Sensor, Load Imbalance Sensor, Laundry Load Sensor and Door Lid Open Sensor.

The intelligent control also automatically adjust the washing programme for delivering best washing result with minimal use of water, detergent and electricity.

LED Display
The stylishly designed LED display shows clear information about the washing process and the selected washing program.
Soak Wash
The soak wash technology helps users with soaking clothes in a concentrated detergent solution before starting the washing program for clothes with tough stains and dirt.
Clothes Add-on
Clothes add-on features allow a user to add clothes in b/w a washing cycle without having to restart it from the beginning.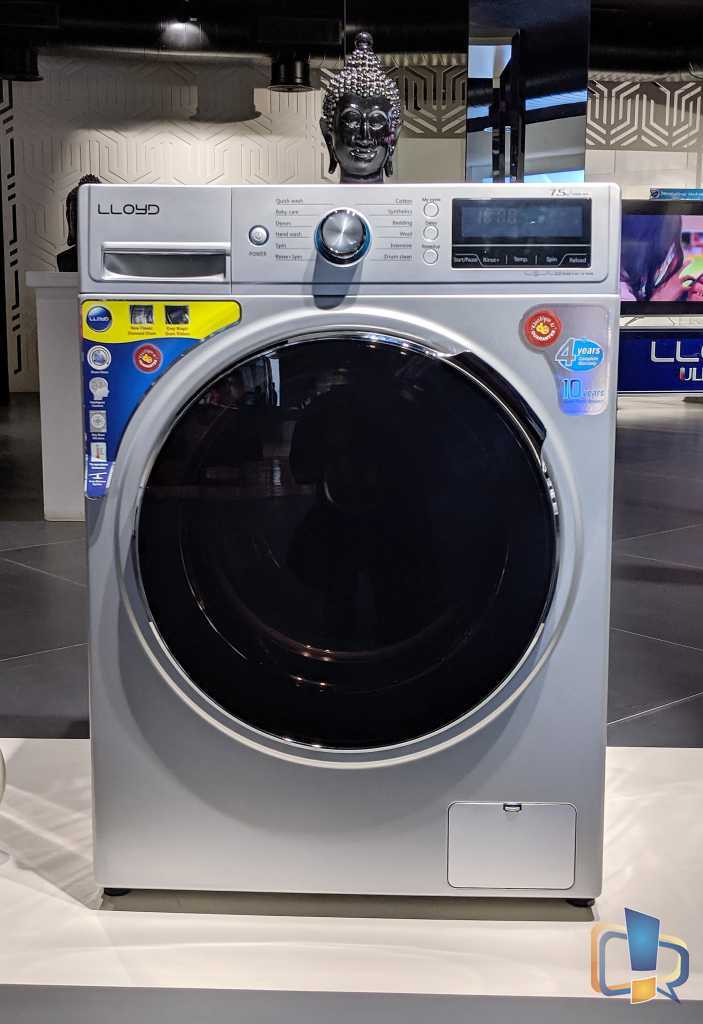 Following models are available in the front load washing machine category with key features:
Model
Price (in Rs)
Intelli-gent Control
LED Display
Soak Wash
Clothes Add-on
Lloyd
LWMF75S
(7.5 kg)
26,356
✓
✓
✓
✓
Lloyd
LWMF70
(7 kg)
24,499
✓
✓
✓
✓
Lloyd
LWMF70AW
(7 kg)
23,999
✓
✓
Lloyd
LWMF60
(6 kg)
20,499
✓
✓
✓
✓
Lloyd
LWMF60AS
(6 kg)
22,300
✓
✓
Lloyd Fully Automatic Top Load Washing Machine
For Top Load Washing machines, Lloyd has a wider range of models with inverter and non-inverter motor & with features like intelligent control with fuzzy logic, 360-degree Turbo Jet Wash, Bubble Wash, Water Recycle and many more. Key features offered by Lloyd Fully Automatic Top Load Washing Machines are:
| | |
| --- | --- |
| Feature | Description |
| 360-degree Turbo Jet Wash | Helps in giving the clothes a power pack wash with increased wash performance and optimum detergent usage. |
| Direct Drive Inverter | The direct drive inverter motor in Lloyd washing machines is directly attached to the drum, which thereby increases efficiency, minimizes noise & vibrations, increase the life of the motor and reduce electricity consumption & water usage. |
| Fuzzy Logic | The machine selects the program/process/water level/rinse cycle etc by itself by detecting the size, dirt and weight of clothes. |
| Soak Wash | The soak wash technology helps users with soaking clothes in a concentrated detergent solution before starting the washing program for clothes with tough stains and dirt. |
| Air Dry | Strong Air is supplied to the clothes after the wash cycle for shorting the drying time. |
| Bubble Wash | Soap bubbles are generated which then collide with the clothes giving a better soaking action. |
| Tub Clean | Automatically cleans the tub by removing dirt & other residues after a washing cycle thereby keeping the drum free from bacteria, fungus & odour. |
| Water Recycle | Helps you reuse the same water after a rinse cycle is complete for leftover dirty clothes. |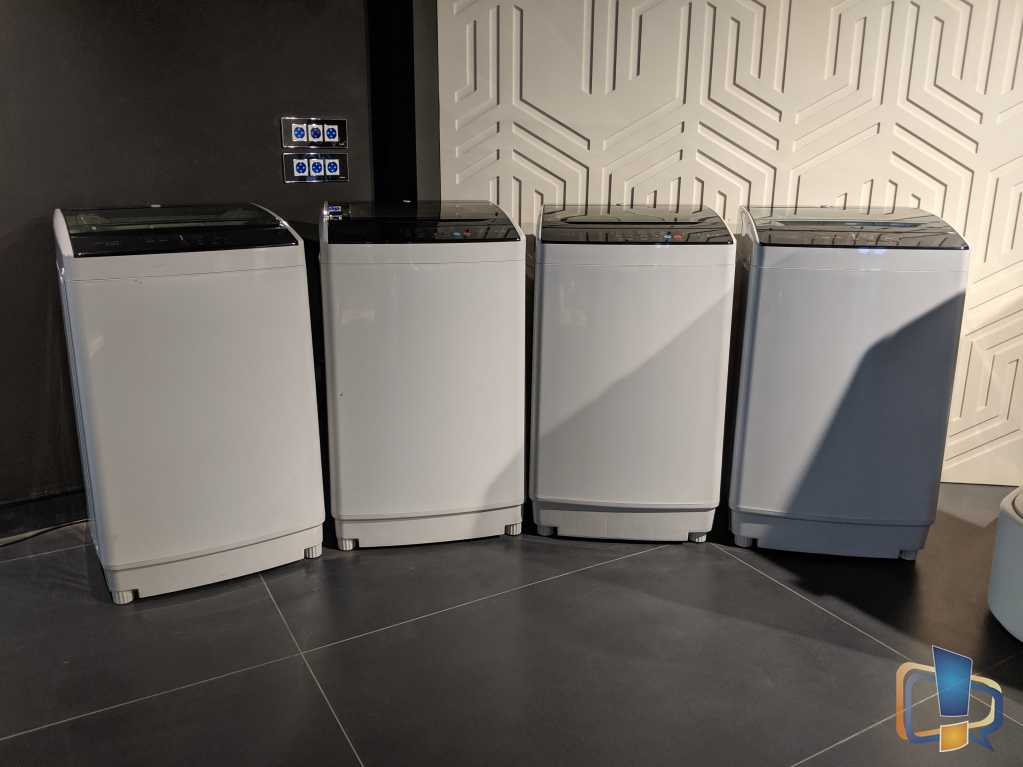 Following models are available in the fully automatic top load washing machine category with key features:
Model
Price (in Rs)
Fuzzy Logic
Soak Wash
Water Recycle
Bub-ble Wash
Lloyd
LWDD80ST (Inverter
Motor)
(8 kg)
26,290
✓
✓
✓
✓
Lloyd
LWMT72H
(7.2 kg)
17000
✓
✓
Lloyd
LWMT75RGS
(7.5 kg)
16,490
✓
✓
Lloyd
LWMT80TS
(8 kg)
20,990
✓
✓
Lloyd
LWMT80TD
(8 kg)
21,779
✓
✓
✓
✓
Lloyd
LWMT75TGS
(7.5 kg)
20,145
✓
✓
Lloyd
LWMT80TL
(8 kg)
21,990
✓
✓
✓
Lloyd
LWMT65RGS
(6.5 kg)
13,990
✓
✓
Lloyd
LWMT70TD
(7 kg)
16,999
✓
✓
✓
✓
Lloyd
LWMT70TL
(7 kg)
16,000
✓
✓
✓
Lloyd
LWMT65TG
(6.5 kg)
13,999
✓
✓
✓
✓
Lloyd Semi Automatic Washing Machine
Usually, the semi-automatic washing machines are straightforward with features, Havells still offers some additional unique features which differentiate them from the competitors like Wash-basin design tub, soak wash, air dry and many more. Key features offered by Lloyd Semi Automatic Washing Machines are:
| | |
| --- | --- |
| Feature | Description |
| Wash Basin Design | Tub of the washing machine is supplied in a wash basin design where the user can scrub off stubborn dirt and stains from the clothes in the machine itself. |
| Soak Wash | The soak wash technology helps users with soaking clothes in a concentrated detergent solution before starting the washing program for clothes with tough stains and dirt. |
| Air Dry | Strong Air is supplied to the clothes after the wash cycle for shorting the drying time. |
| Collar Scrubber | This feature is built into the washing machine to manually scrub off collars & other parts of clothes. |
| Tangle Free Pulsator | Creates powerful tornado-like water currents to avoid entangled of clothes during the washing process thereby improving rinsing & easy washing. |
| Bubble Wash | Soap bubbles are generated which then collide with the clothes giving a better soaking action. |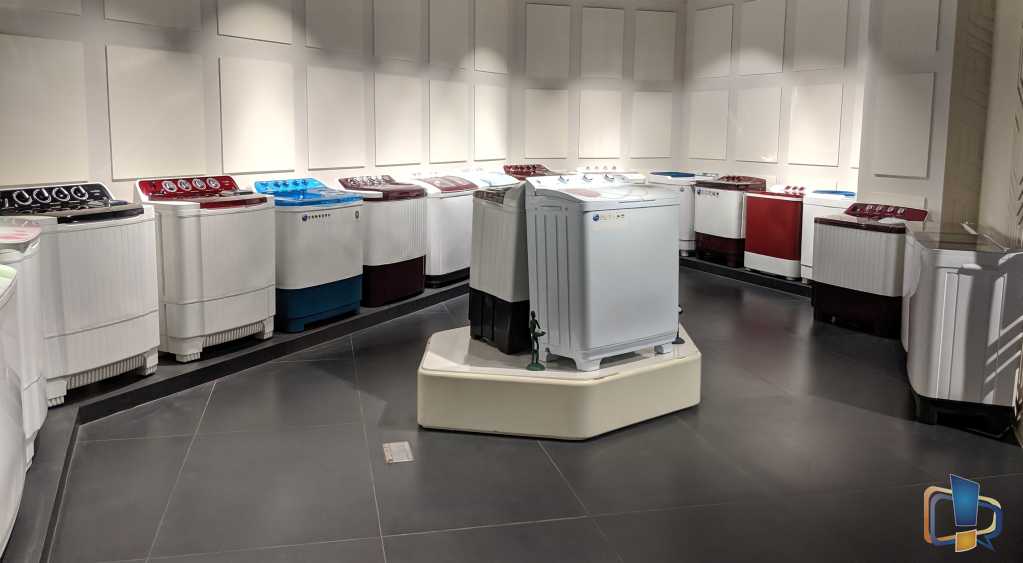 Following models are available in the semi-automatic washing machine category with key features:
Model / Capacity
Price (in Rs)
Soak Wash
Airy Dry
Wash Basin Design
Bub-ble Wash
Lloyd
LWMS85LT2
(8.5 kg)
11,990
✓
✓
Lloyd
LWMS85L2 -Red / Pink / Blue
(8.5 kg)
12,500
✓
✓
Lloyd
LWMS85RDB – Red / Blue
(8.5 kg)
12,990
✓
✓
✓
Lloyd
LWMS80GDB
(8 kg)
13,990
✓
✓
✓
Lloyd
LWMS80BDB
(8 kg)
15,490
✓
✓
✓
Lloyd
LWMS75RDB
(7.5 kg)
11,391
✓
✓
✓
Lloyd
LWMS75BDB
(7.5 kg)
11,391
✓
✓
✓
Lloyd
LWMS78L -Red / Pink
(7.8 kg)
10,999
✓
✓
Lloyd
LWMS85SP
(8.5 kg)
11,169
✓
Lloyd
LWMS85L – Pink / Blue
(8.5 kg)
10,500
✓
Lloyd
LWMS72GDB
(7.2 kg)
14,490
✓
✓
✓
Lloyd
LWMS72LT – Blue
(7.2 kg)
11,378
✓
✓
✓
Lloyd
LWMS82G
(8.2 kg)
11,599
✓
Lloyd
LWMS80BD
(8 kg)
10,990
✓
✓
Lloyd
LWMS75HG
(7.5 kg)
12,899
Lloyd
LWMS75SP
(7.5 kg)
10,490
✓
Lloyd
LWMS75
(7.5 kg)
11,655
✓
✓
Lloyd
LWMS72G
(7.2 kg)
11,800
✓
Lloyd
LWMS72BP
(7.2 kg)
11,390
Lloyd
LWMS65LT – Blue / Red
(6.5 kg)
8,760
✓
✓
Lloyd
LWMS65LP
(6.5 kg)
8,999
✓
✓
✓
Lloyd
LWMS65RP
(6.5 kg)
9,200
✓
Lloyd LED Televisions
Last, in the Lloyd home appliances series are LED Televisions. These LED TVs are equipped with features like 4K-UHD display, Quad-core processor, built-in Wi-Fi, LAN & Bluetooth, Linux Support, screen mirroring and many more. To provide an immersive visual quality, Lloyd LED TVs enhance the image, video using the 4K solution feature. All Lloyd LED TVs has Grade A panel for displays with wider viewing angle. Lloyd offers a minimum of 3 years warranty of all LED TVs models. Key features offered in Lloyd LED TVs are:
| | |
| --- | --- |
| Feature | Description |
| 4K Solution (UHD Display) | A combination of 4K resolution, 4K Upscaling, 4K Decoding & 4K Streaming is what Lloyd calls 4K Solution. All these features help in delivering excellent image quality all the time. |
| 4K Upscaler | Upscales the input video to optimize it for 4K display so that there is less noise in the output video. |
| Smart TV | Running on Linux OS, Lloyd LED TVs supports a wide range of supported apps with regular updates on it. |
| Any-View Cast | Any-View cast or call it screen mirroring, Lloyd LED TVs supports it. Means you can mirror your Android & iOS smartphone to the TV just like Chromecast do it. |
| 3D Digital Comb Filter | 3D Digital Comb Filter eliminates cross-colour interfere which gives a clearer, sharper video picture. |
Following LED TVs models are offered by Lloyd with key features:
Model / Size
Price (in Rs)
Reso-lution
Smart TV
Any-View Cast
Quality
Lloyd L75U2H0KS
(75″)
2,83,774
3840 x 2160
✓
✓
4K Solution
Lloyd
L65U2G0IU
(65″)
1,69,873
3840 x 2160
✓
✓
4K Upscaler
Lloyd
L55U2F0IU
(55″)
1,42,873
3840 x 2160
✓
✓
4K Upscaler
Lloyd
L65U1Y0IV
(65″)
1,26,572
3840 x 2160
✓
✓
4K Solution
Lloyd
L55U1X0IV
(55″)
56,999
3840 x 2160
✓
✓
4K Solution
Lloyd
L50U1W0IV
(50″)
59,891
3840 x 2160
✓
✓
4K Solution
Lloyd
L43U1V0IV
(43″)
45,072
3840 x 2160
✓
✓
Lloyd
L49FN2S
(49″)
43,077
1920 x 1080
✓
✓
Lloyd
L50FN2
(50″)
35,990
1920 x 1080
3D Digital Comb
Lloyd
L49FM2
(49″)
32,989
1920 x 1080
3D Digital Comb
Lloyd
L43F2J0NS
(43″)
36,469
1920 x 1080
✓
✓
Lloyd
L43F2K0OS
(43″)
33,280
1920 x 1080
✓
✓
Lloyd
L43FYK
(43″)
24,000
1920 x 1080
3D Digital Comb
Lloyd
L39FN2S
(39″)
29,890
1920 x 1080
✓
✓
3D Digital Comb
Lloyd
L39FN2
(39″)
23,600
1920 x 1080
3D Digital Comb
Lloyd
L32H2I0MS
(32″)
21,363
1366 X 768
✓
✓
Lloyd
L32N2S
(32″)
14,450
1366 X 768
✓
✓
3D Digital Comb
Lloyd
GL32H0B0ZS
(32″)
19,083
1366 x 768
✓
✓
3D Digital Comb
Lloyd
GL32H0B0CF
(32″)
14,985
1366 x 768
3D Digital Comb
Lloyd
L32N2
(32″)
14,990
1366 x 768
3D Digital Comb
Lloyd
GL24H0B0CF
(24″)
11,038
1366 x 768
3D Digital Comb
Lloyd
L24F1R0GX
(24″)
8,995
1366 x 768
Lloyd
L20AM
(20″)
8,990
1366 x 768
3D Digital Comb