If you are just starting out with photography, do you really want to spend lakhs on a DSLR just yet? To acknowledge the boom in the Indian market for DSLR's, the top Indian brands have made these cameras more affordable to the common man. So what if I told you that you can get a DSLR Camera for less than 40k that will give images and videos with great clarity?
Interested? Then you are in the right place.
With our in-depth reviews of the best DSLR Cameras Under 40,000, we'll ensure you get a top-notch DSLR without burning a hole in your pocket.
Best DSLR Camera for Mid-Level Photographers
Canon EOS 200D: Whether you like daylight or low light photography, the EOS 200D has been primed to give you exceptionally clear photos and videos all day long with a 24.4MP resolution, Dual Pixel CMOS AF for quick shots, an ISO of 25600 expandable to 51200 and a low energy Bluetooth Connectivity for easy sharing.
Budget DSLR Camera for Beginners
Canon EOS 1300D: Need something on the cheap? With a price tag of less than Rs. 25,000 the camera is a bargain for anyone looking for their first DSLR and comes with excellent features like built-in Wi-Fi, 18MP resolution, 3s Continuous shoot etc.
Quick Navigation
Best DSLR Under 40,000 2019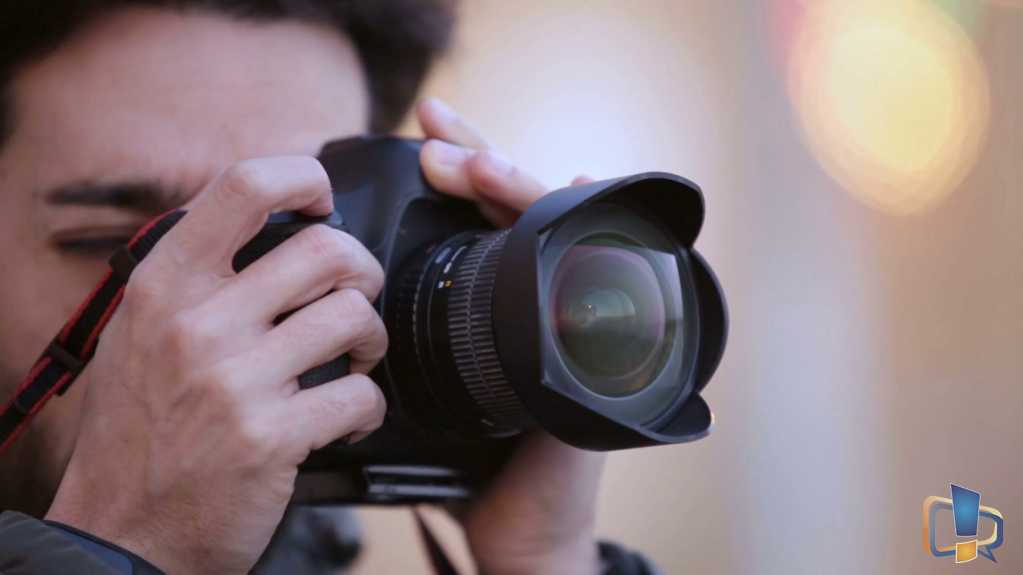 In-Depth DSLR's Under 40,000 Reviews
#1: Canon EOS 200D DSLR Camera
When one is talking about DSLR Camera brands, it is almost criminal to not mention Canon. After all, they do manufacture some of the best yet cost-effective DSLR Cameras in India.
And their EOS 200D is just an example of why they are so highly respected.
Image Quality and Speed
With 24.2MP Resolution, the EOS 200D captures details that bring your photo to life. Not just in the day but also at night.
For that, the camera is equipped with an ISO speed setting of 25600. But if that wasn't enough, you can even bump it up to 51200. But does a higher ISO give you noisier images?
To tackle that issue, the camera has an APS-C Sensor which captures light pretty well and a DIGIC 7 Processor that gives colors sure to earn your lowlight photographs tons of praises from viewers.
And if you want to add a touch of professionalism to the portraits, you will be glad to know that the sensor allows just that by providing the perfect blurry background portraits.
The camera also has a 5fps continuous shooting speed and a 9-point Auto Focus which helps you capture those precious smiles, laughs hugs, tears etc. in a split second (so your candid photography is always at its best).
How good is the Video?
To give you crisp and sharp videos, the camera captures videos in full-HD (your time-lapses are about to get a whole lot clearer).
And those videos come with minimal shakes and jerks which is down to the in-built image stabilization.
Plus, you can unleash your creative side with the 5 awesome filters. Whether you want to add some drama or a vintage movie feel, there is a filter for it all.
Connectivity
You want to share your images on the go and the camera lets you do just that with its in-built Wi-Fi and Low Energy Bluetooth connectivity (stay connected without draining out your mobile or camera).
Apart from that, the same connection also allows you to remotely handle your camera to click or even adjust settings (so now you can be an equal part of those precious group photos).
The dedicated Wi-Fi button on the camera lets you instantly connect to your mobile once the device has been paired previously.
Design and Construction
The textured area gives a good grip so you can rest assure that the camera will not be slipping out of your hands that easily.
And don't worry about the small bumps, as the alloy build ensures the camera remains spotless even when handled a little roughly. But does that make the camera heavy?
Absolutely not as it weighs just a mere 450g so you can easily throw into a backpack or even hang it around your neck without any strains or bruises in the morning.
Other Features
Using a DSLR for the first time in your life? Do not let the multiple settings confuse you.
With the Guided Menu interface that explains menu option, navigation etc. via graphical illustrations and photos, you will be using the camera like a pro within a couple of days.
And there is no hassle of buttons either. Glide through to your favorite settings with the convenient touchscreen.
Even shooting those high and low angle shots or a self-portrait is a breeze thanks to the 3-inch vari-angle display which can be rotated at any angle.
Drawbacks
The camera does not allow you to shoot 4k videos and neither can you insert an external earphone so sound quality may vary.
Pros
Excellent camera for low light photography with wide ISO Range and large APS –C Sensor
The ISO Range of 25600 can be expanded to 51200
The DIGIC 7 Processor reduces noise even when high ISO is used
The sensor also helps click blurred background portraits with ease
With 5s continuous shooting speed and quick autofocus, you can capture moments instantaneously
Full-HD videos are crisp and clear
Image stabilization keeps shakes to a minimum
The 5 filters help you add drama to your videos
Connect your mobile with ease using the in-built Wi-Fi, Bluetooth or NFC
The connection makes sharing photos easy and gives you remote control over the camera
Guided Menu interface makes graphical illustrations and photos to teach newbies on using the camera
Touchscreen helps shuffle through the settings in a breeze
The vari-angle display can be rotated to any angle for low and high angled shots
Textured alloy body provides excellent grip and build
Weighs just 450g so carrying it is hassle-free
Cons
It does not support 4k videos
You cannot insert an external microphone so voice quality may be low at times
#2: Nikon D5600
Nikon just like Canon has been a mainstay in the India market for years now and the D5600 is by far one of their top models in this price range. Wondering why? Let's find out.
Image Quality and Speed
The D5600 is also a 24.2MP and to help get the most juice out of it, it has been paired with a DX-Format CMOS that comes with an optical low pass filter so it captures greater details.
For low light images, the ISO range of 100-25600 is perfect and eliminates the need for using the flash.
If you are new to DSLR's and not yet sure what settings to use, the whopping 16 settings should come in handy.
Whether you are indoors, outdoors, at the beach, out at night etc. just activate the Scene Auto Selector and let the camera work its magic (never hurts to have smart help just around the corner ;) ).
To help you get those split-second candid expressions, the 5fps continuous should speed is ideal. But will these reflex shots get blurred?
Absolutely not and it is the 39-point autofocus to the rescue that locks onto moving targets in seconds and more importantly, stays hooked to it with excellent precision.
Share images the smart way
The SnapBridge App has been an absolute game-changer for Nikon users especially if you like your images uploaded and even backed up as you click.
Yup, just the in-built Wi-Fi, the Low Energy Bluetooth Connection or NFC, connect your mobile to the camera and voila, your Instagram is sure to get flooded with likes and comments within minutes.
Plus, each image gets backed up on to the Nikon Image Space without the press of a button so if you lose the SD card or are running out of space, delete your images without hesitation.
With the app, you can also control the settings and shoot using your mobile. Set it on a tripod and be part of the beautiful moments in life.
Videos
The D5600 impresses with its HD videos as well even when shot in low light as the image processor, sensors etc. all work together to capture every bit of the detail there is.
But what is a video without good sound right? So to ensure you get sound with optimum clarity and volume, the camera supports external microphones.
Keeping out the blur and shakiness out of your videos is the VR image stabilization.
More Awesome Features
Want to click a selfie using the DSLR? Or do you want to get the perfect high or low angle shot? The flip and swivel motion of the 3-inch screen makes it all a breeze.
You can also view the images and video at a convenient angle.
Plus, since it is a touch display, zoom in, pinch out or even change the focus with a tap of your finger (just as easy as it is on the mobile).
This also makes sifting through the menu and multiple modes etc. simple for beginners as you do not have to waste time figuring out the buttons etc.
Design and Construction
The textured front has been designed keeping in mind the clumsy you and me because it prevents the camera from slipping out even if you have wet or sweaty hands.
One of the reasons the camera is so travel-friendly is because of its durable and long-lasting Carbon Fiber build.
This means it can easily handle the rigors of the bumpy treks and hikes with grit and steel truly encapsulation the traveler's spirit.
Also, not only is it really light at about 1.5kgs but also has a really long battery life that can last you for around 1000 clicks.
Drawbacks
Once again, you do not have the liberty to shoot 4K videos but that is pretty much the only fault of the camera considering the price range.
Pros
The DX-Format CMOS sensors help make the most of the 24.2MP resolution
The ISO range of 100-25600 helps with low light images
For newbies, there are 16 auto modes to choose from
The 5fps continuous should speed is excellent for fast, responsive shots
The 39-point autofocus quick and precise
With the SnapBridge App, you can connect your mobile to the camera for instant sharing
The App also gives you remote control over the camera
It also automatically backs up images on the Nikon Image Space
Connectivity is easy with the in-built Wi-Fi, the Low Energy Bluetooth Connection or NFC
All videos are shot in full-HD and VR image stabilization prevents jerks
You can connect an external microphone for better voice recording
The 3-inch screen Vari-Angle Screen is ideal for selfies or high/low angled shots
The touchscreen makes finding the right settings easy
The Carbon Fiber makes the camera highly durable
Yet, it weighs just 1.5kgs
The battery can last up to 970 shots
Cons
Does not support 4k videos
#3: Canon EOS 1300D
On a really tight budget? This Canon DSLR, available for less than Rs. 25,000 offers the best bang for your buck and here is why.
Resolution and ISO
Even though a low costing camera, the 1300D packs quite a punch in terms of image and video quality with an 18MP resolution.
Add to that an ISO Range of 100-6400, and you can shoot clear images even in minimal lighting without needing the flash.
Don't think that is enough?
Well, then you will be happy to hear that the ISO can be expanded to 12800. The DIGIC 4+ Processor does a pretty good job of processing maximum colors and light to keep images noise-free.
The APS-C CMOS Sensor lets you experiment with shallow depth of field images which adds blur to the background while putting the limelight on the subject creating mind-blowing portrait shots.
If you want to give your image an oomph with post-processing, the Camera's ability to shoot in RAW gives you all the control you need to get it absolutely right.
The 3fps shooting speed is quite decent but what really takes the cake is the 9-point autofocus which lets you capture those quick, responsive shots without blur or noise.
When it comes to video recording, the 1300D does not disappoint either with clear full-HD videos. But yup, videos will require a tripod or extremely stable hands as the camera does not have mage Stabilization.
Some Other Features You would
With modes like the Toy Mode, Miniature Mode, you get to play around with your images giving them a new mood each time to set them apart from the rest.
Are you nostalgic about your wedding or your travels? Re-visit your videos from that past in an awesome video montage using the Video Snapshot feature (because nothing gets you pumped up like a trip down memory lane).
Plus, this camera also has an in-depth Guidebook so you know everything there is to operating the camera as any professional would within a matter of 2-3 days.
And while you are still getting accustomed, let the camera make the hard decision for you via the Scene Intelligent Auto Mode. Here the camera automatically finds the best settings based on the lighting, background etc. (it's like having your own personal DSLR Tutor and Guide).
You also have the option to switch between the Viewfinder or the more convenient to use the 3-inch LCD screen.
Sharing
With the Canon Camera Connect App, there will never be a dull moment on your social media? Why? Because, with a simple Wi-Fi or NFC connection, your images and videos get transferred to your mobile within seconds.
Also, you get to adjust various settings or even shoot images with just the press of a button on the mobile itself (handling a camera just got a whole lot easier).
Design and Construction
For a cheap DSLR, the build sure does impress me. The rugged texture on the front means even during sweaty conditions, the camera remains firmly in your hands.
Also, the camera weighs just 450g while the free carry back helps you keep the camera and lenses protected from dust and dirt.
Drawbacks
On the downsides, features like the ISO, Resolution etc. are lower than other cameras on the list which limits the camera's use only to beginners.
It also does not support 4K videos and neither can you attach an external microphone so do not expect top-quality sound in videos.
Like I mentioned above, all videos will require a tripod since the camera does not have an image stabilization feature.
The screen does not offer the flexibility of a Vari-Angled screen so you will need to put in the extra effort to get those high and low angled shots right.
Lastly, there is no Bluetooth for connectivity either but nonetheless, the Wi-Fi and NFC connection should help get the job done.
Pros
The 18MP resolution captures colors and details better than expected
With an ISO range of 100-6400, you can shoot in low light without the flash
It can also be expanded to 12800 if need be
The APS-C CMOS Sensor is perfect for those blurred background images
The DIGIC 4+ Processor helps reduce noise when shooting in low light
The 3fps shooting speed and 9-point autofocus are great for quick responsive shots
All videos are shot in Full-HD
Modes like the Toy Mode, Miniature Mode help you set the mood for each image
An in-depth Guidebook lets beginners learn all there is to about the settings and modes
With the Scene Intelligent Auto Mode, the camera automatically gives you the best settings
The Canon Camera Connect App makes it easy to transfer and share images
You can also get to make adjustments and shoot photos using the mobile
The connection can be made via the in-built Wi-Fi or NFC
It is ultralight at 450g
Carry bag protects the camera from dust and dirt
Cons
You cannot shoot 4k Videos
The camera is suitable only for newbies due to limited configurations
Does not come with image stabilization so videos need to be shot with a tripod
No Bluetooth connectivity with devices
The screen cannot be rotated for high or low angled shots
This camera is an Amazon best-seller for good reason. It perfectly combines quality with durability making this the best DSLR camera in India under 40,000 for any beginner by a fair margin.
#4: Nikon D3400
The reason we have the D3400 over the Canon 1500D at #4 is that it outperforms the Canon by a fair margin. Here's everything you need to know about this one.
Image and Video Quality
Just like the Nikon D5600, hereto, the 24.2MP resolution is well-supported by the DX-Format CMOS so you can rest assure image quality is going to be top-notch.
Yup, even when you are shooting is really low light as they ISO can be expanded to 25600. So you get shake-less and clear images without the hassle of the flash.
Doing a good job of keeping those images noise-free is once again the EXPEED 4 processor.
Focusing is a breeze with the camera in any lighting condition thanks to the 11-point autofocus system. And 5fps shooting speed gives you the ability to shoot clear images while on the move.
Give your family a reason to smile and share a laugh by shooting the epic moments in like in Full-HD.
And you can do all the shooting with your hands as the image stabilization takes care of any minor jerks and shakes.
Connectivity
As you probably already know, all Nikon Cameras come equipped with the SnapBridge App for easy transfer of videos and images to your mobile via a Bluetooth, Wi-Fi or even NFC connection.
That connection continues to remains if the camera is turned off ensuring it does not impact your camera's battery and you can continue to shoot for long hours thereafter.
Apart from that, it turns your smartphone into a remote control for the camera.
Other Features
Hereto, the Guide Mode gets you accustomed to the menus and navigation etc. Plus, there are 10 special effects like night vision etc. to give you images just the way you imagined them to be.
Or you can give them your own magic touch in Photoshop by shooting the images in RAW format.
But that feature that speaks most to travelers of today is the automatic synchronizing of the camera time and location with your smartphone.
Plus, you no longer need to add at least 2 pieces of info each time an image is shared as they can be embedded in advance. That information can vary from Comments, Logo, Copyright to even Shooting Information.
Design and Construction
In terms of build and size, once again it just the quality you expect from any Nikon camera.
An anti-slip texture and weight of just 445g mean you can use the camera all day long without feeling the burden of carrying it.
And when not in use, the camera can be safely put away into the free storage back to keep the accessories and lenses safe and in one place.
Drawbacks
Compared to the D5600, a small drawback of this DSLR is that you cannot increase the ISO higher than 25600 whereas with the D5600 it can be expanded to 51200.
Plus, the camera is not a touchscreen so you have to rely on buttons which can be tedious and time-consuming.
Also, the display cannot be tilted or rotated.
Pros
ISO range of 100-25600 helps to get clear images in low light without flash
It has a 24.2MP resolution, DX-Format CMOS and EXPEED 4 Processor
The 11-point autofocus is pretty sleek and quick
The AF with the 5fps continuous shooting allows shooting while on the move
Connection with the mobile for sharing and remote use can be done using the SnapBridge App
Guide mode teaches you about the settings and menus
10 Special effects help you bring your imagination to life
Shoot images in RAW if you love editing them post-production
Videos captured in Full-HD are clear and crisp giving you memories forever
Image stabilization eliminates the need to a tripod all the time
It automatically synchronizes the time and location as per your mobile
Allows you to embed 2 pieces of info reducing the hassle of having to enter it each time you share an image
Design and build have been done keeping in mind durability and strong grip
Weighs just 445g while carry back helps to safely store camera
Cons
The screen is not as convenient to use as the Vari-angle screens are
All the toggling and navigation needs to be done using the buttons
The ISO range is lower than that of the D5600
#5: Canon PowerShot SX540HS
Last but not least is another of Canon's much-revered budget picks, the PowerShot SX540HS. But that is not the only reason get this and here is why.
Best Features
The standout feature of this camera is its 50x zoom which means you can now capture even the farthest of objects with great ease (well, there is no subject too far for this bad boy).
It also features a cool Story Highlight Mode where the camera automatically creates a short story with your images, short clips etc. with even a song of your choice to make it truly mesmerizing.
Apart from that, it also has an in-built Wi-Fi or NFC for easy connectivity with your mobile using the Camera Connect App.
This makes sharing images easy and lets you operate the camera via the mobile.
Apart from that, the camera has been equipped with a 3200 ISO which though comparatively lesser, does allow get the job done well. Not to forget, the upgraded DIGIC 6 Image Processor helps cut down on the noise while.
For a low-cost camera, the 20.3MP is quite a pleasant surprise so whether you are shooting images or videos, expect them to be clear and crisp.
Further, the quick autofocus and 5.9fps continuous shooting speed are ideal to get those decisive quick shots with great clarity and no blur.
Lastly, the ergonomic design features a large grip for improved stability and it weighs just about 440g so you can shoot for long.
Drawbacks
On the downsides, the videos are shot in 720p. Though that is still clear enough, nothing like full-HD or even 4k.
Also, it does not support external microphones. Plus, it also has a limited ISO Range.
Pros
50x zoom helps you click even the farthest of objects with ease
With DIGIC 6 processor images remain noise whether zoomed or in low light
The Story Highlight Mode gives you a highlight of your previous images and clips
You can also add music of your choice
Connect to your mobile using Wi-Fi or NFC
It has a 5.9Fps and good autofocus for quick candid moments
Its ergonomic design gives you a large grip for stability
The camera weighs just 440g so carrying it around for long hours is easy
Cons
Shoots videos only in 720p
Does not support external microphones
It has a low ISO range
Image quality is lower compared to other cameras
Not the most advanced or feature-rich camera but yet, another great alternative for beginners who do not want to spend the big bucks so early.
Conclusion
If by the end of this article you know just the DSLR you need, that is job done for us. After all, buying a DSLR is a huge decision for anyone since it costs a significant amount of money and thus getting it right is crucial.
If you have used a different DSLR in this price range or thing we have missed out on any of the features, do drop a comment and have your say.