Editor Rating

Rated 5 stars

Spectacular
₹29000 to ₹42000
---
Reviewed by:

Published on:

Last modified:
---
Whirlpool launched their European ranges of washing machines in India, i.e. Supreme Care and Fresh Care range of front-load washing machines. They understood the needs of the millennials and provided them with the most features and the highest quality washing machine at the best price. These machines are a better buy, as they prevent multiple issues like clothes shrinking, stretching, colours fading or the loss of original form upon washing! Also, why not, when a consumer is investing in an appliance, they deserve to get the best output from them and these machines are designed to be extremely efficient at washing clothes compared to conventional models. Moreover, Whirlpool has always been ever-learning and futuristic in developing technologies which connect with their consumers and care for their ever-changing needs.
Let's look at what makes both the ranges stand out!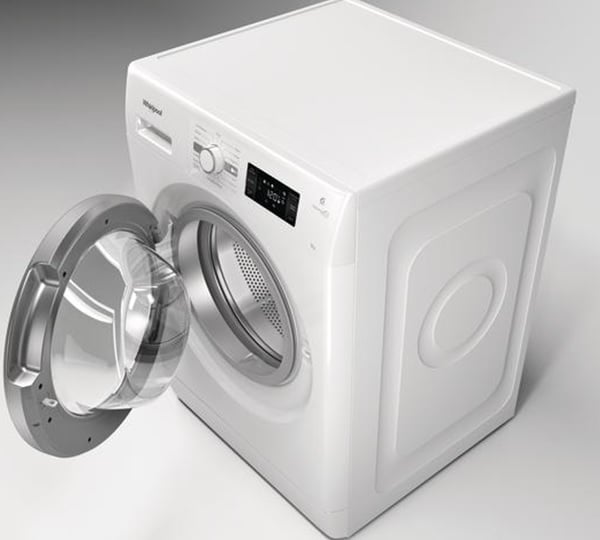 Both ranges offer a host of features and great quality products. Supreme Care range offers a more futuristic design with a complete-touch panel and all the features (except SteamCare technology) of the Fresh care range. The Supreme Care range also offers a large black door with a chrome outer ring, which adds to the aesthetic appeal of the machine. To understand more about the ranges, here's a quick listing of the features for both the Supreme and Fresh Care washing machines:
| | | |
| --- | --- | --- |
| Features | Supreme Care Washing Machine | Fresh Care Washing Machine |
| Made in Europe | ✔ | ✔ |
| 6th Sense SoftMove Technology | ✔ | ✔ |
| A+++ Energy Ratings | ✔ | ✔ |
| IntelliSense Inverter Motor | ✔ | ✔ |
| Near Zero Vibrations even at 1400 RPM | ✔ | |
| FreshCare Tumbling | ✔ | |
| SteamCare Technology – Steam + Tumbling | | ✔ |
| Colour 15 | ✔ | ✔ |
| Infinite Care Drum with Curved Lifters | ✔ | |
| Biostains 15 | ✔ | |
| Hot Finish | ✔ | |
| Feather Touch Panel | ✔ | |
| Clean+ | | ✔ |
| Warranty | 10 years | 5/10 Years |
Made in Europe
Probably the first time that any brand has brought a 'Made in Europe' appliance in India. These washing machine ranges were completely designed, manufactured and imported from Europe. Whirlpool has brought European craftsmanship machines to India for the first time ever, a world-class product from a leading manufacturer.
A+++ Energy Ratings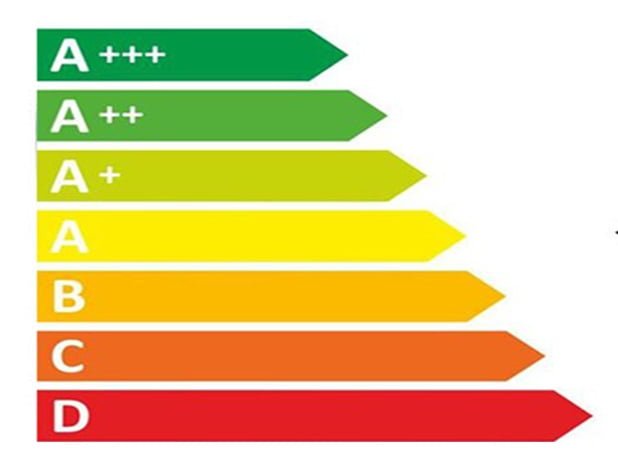 Both ranges are certified with the best-in-class energy rating by the European Union Directive. Such a highly efficient motor gives the consumers the best wash with minimum energy consumption.
6th Sense SoftMove technology
Available in both ranges, the 6th Sense SoftMove technology by Whirlpool senses the type of fabric in the drum and intelligently customises drum movements to remove the toughest of stains with the softest touch. That means you can confidently wash your delicate clothes and trust the washing machine to take care of everything else automatically. This technology utilises six kinds of wave motions to wash the clothes, i.e.:

MOTIONS
DESCRIPTION
PROGRAMMES
DRUM SPEED
ENERGIC WASH
Diametrical Force
Uses a strong tumble motion to knock off the toughest dirt and get the perfect cleaning results for cotton fabrics.
Cotton
Whites
Bed Linen
Colour 15°
50 RPM
POWER SHOWER
Vertical Falling
Provides effective cleaning of synthetic materials with recurrent vertical tumbling in the drum.
Synthetics
Duvet
50 RPM
COLOUR BATH
Long Soaking
Reduces the effects of friction and preserves colours by letting the load gently soak within the drum.
Colours
Mixed Clothes
60 RPM
WAVE MOTION
Asymmetrical Movement
Gives results similar to a warm water wash, even in cold water using asymmetrical drum movements and dispersal of the load.
Synthetics
Sport wear and Jeans
45 RPM
SLOW MOTION
Gentle Rolling
Provides gentle treatment of delicate fibers with extra gentle rolling effect using slow drum movements.
Delicate
Silk
FreshCare+
25 RPM
SOFT CRADLE
Movements Absence
Gives excellent care to woolen garments by using a delicate rocking movement.
Wool
28 RPM
Colour 15°

Available in both ranges, Colours 15° ensures effective use of the softener to avoid colours fading from the fabrics. Moreover, it also uses a splash of cold water to protect the colours of fabrics while providing perfect cleaning. Using Colour 15° ensures that your reds will remain red and orange will remain orange even after multiple washes.
Whirlpool Supreme Care Washing Machine
Infinite Care Drum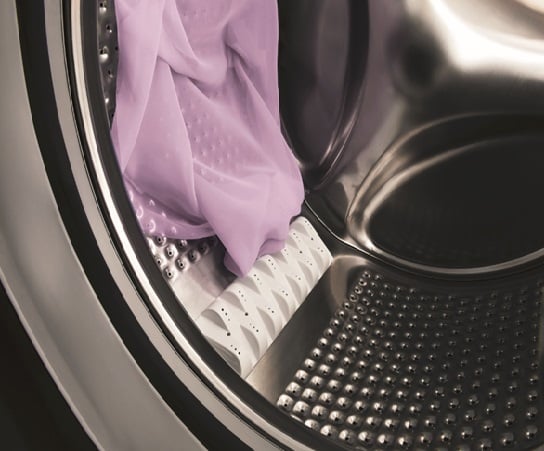 The Supreme Care range offers a unique drum pattern and curved lifters, designed to perfectly take care of your laundry. It has a one-of-a-kind design with an intricate pattern of 20% smaller holes reducing the surface friction by up to 70%. The softly curved profile of the lifters are gentle on the clothes during the tumbling motion, which means no more damage to the clothes during the wash.
Intuitive Feather Touch Panel
Remember the touch panel by Whirlpool in their refrigerator? Similarly, Whirlpool boasts an intuitive touch panel even in their Supreme Care range of washing machines, which offers over 50 different washing combinations for you to choose from. With its 6th Sense SoftMove technology, the machine intelligently customises the cleaning cycle depending upon the fabric and the laundry load.

The machine's inbuilt memory remembers the last used program, which intelligently customises and recommends parameters for each wash.
FreshCare Technology
FreshCare feature available in the Supreme Care range of washing machines, helps keep the garments fresh and wrinkle-free by intermittently tumbling them for up to 6 hours even after the cycle ends.
Even if you forget to take out the laundry after the cycle ends, the garments would still smell fresh and feel dry. It also reduces bacterial build-up by letting air proliferate through the load.
IntelliSense Inverter Motor with Near Zero Vibrations
Benefits of an inverter motor is not just limited to saving money, but also creating fewer vibrations. This machine is almost silent even when running at the maximum speed of 1400 RPM, hence ensuring a superior clean. Whirlpool offers a 10 year warranty on its motor.
Even running at the maximum speed of 1400 RPM this machine creates almost no vibrations and such higher speeds ensure superior cleaning.
Whirlpool Fresh Care Washing Machine
SteamCare Technology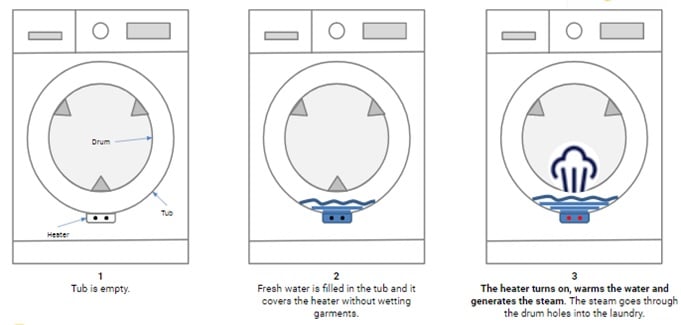 The SteamCare feature programs the drum to make gentle movements along with generating steam, which is passed through the clothes to prevent wrinkling, especially cotton fabrics. SteamCare deep cleans and ensures bacteria and odour free clothing. This feature is highly beneficial for babies' clothes and is not meant to be used on woollen garments and duvets for obvious reasons.
Clean+
Variably soiled clothes and woollen fabrics require a different type of wash cycle. The Clean+ feature helps set the right washing cycle as per the cleaning needs. It sets the washing options to 3 different levels, i.e.:
Intensive level: Delivers washing performance for highly soiled garments in 215 minutes.
Daily level: Is designed for everyday laundry usage in 100 minutes.
Fast level: Is designed to wash lightly soiled garments in 60 minutes.
Each option is an entirely separate program with different water usage, cycle time, tumble patterns, and speed.
Should You Buy it?
Even though it's an advanced machine, its intuitive controls make it extremely user-friendly. These machines perfectly suit the modern and technologically sane consumers' needs and offer the best of build-quality.
The SteamCare technology offered by Whirlpool's front-load washing machines helps avoid the inconvenience of unloading the clothes immediately after the wash cycle, and lets you finish your favourite episode/programme first or just take a nap. With this technology, leaving the clothes in the machine is not a concern anymore as it keeps your cloth free of odour, allergens and wrinkles.
These Made in Europe machines totally get our recommendation!
Highlights of Supreme Care and Fresh Care Top Models in the same size:
Models
Supreme Care 8 Kg Fully Automatic Front Load Washing Machine
Fresh Care 8 kg Fully Automatic Front Load Washing Machine
Features
Made in Europe, 6TH SENSE® SoftMove, IntelliSense
Inverter Motor, A+++ Energy Rating, Feather Touch Control Panel
Made in Europe, 6TH SENSE® SoftMoveTechnology, FreshCare with Steam Technology, IntelliSense Inverter Motor, A+++ Energy Rating
Additional Features
Dosing Aid, Start Delay, Rapid Wash, Intensive Rinse, Heavy Soil, Rinse Hold
FreshCare, Clean+, Colours 15°, Intensive Rinse
Programs
E-Cotton, Cotton, Mixed, Synthetics, Delicates, Wool, Colours, Rapid 30, Colour 15°, BioStains 15°, FreshCare, Hot Finish
E-Cotton, Cotton, Mixed, White, Sport, Duvet, Jeans, Synthetics, Delicates, Wool, Rapid 30, Colour 15°
Drum Capacity
55 Ltr
62 L
Max Spin Speed
1400 RPM
1200 RPM
Capacity
8 Kg
8 Kg
*Capacity of the washer with standard test clothes as specified in IS 14155
Outside Dimensions (mm)
850×595×610
595×630×845 (WDH)
Machine Weight
72 Kg
71 Kg
Display
Digital Display with Touch Panel
Big Digital Display
Warranty
2 Years Comprehensive Warranty + 8 Yrs Extended Warranty on Motor
2 Years Comprehensive Warranty + 8 Yrs Extended Warranty on Motor