Over the past six decades, technology has dramatically changed how we watch TV. It has changed a lot in the last few decades and many of us, even the youngsters can clearly remember how things have changed.
Some people are here who used to have a Black & White CRT TV, back in the 60s. This TVs used electron guns that emit electron beams back and forth across the screen to create images. From the CRT Era, it took some time to move on and develop. But, as we were stepping into a new millennium, we were now adopting the new Plasma Display Panels (PDP), which used electrically charged ionized gases to show images.

However, it consumed a lot of power and soon it got obsolete as the LCD technology became mainstream. These displays used liquid crystals to create images with a backlight source. After that, for a while LCDs ruled the market before LED came, somewhere like almost a decade back where LEDs were implemented as the light source. The three different LED backlighting technologies witnessed were RGB, Edge-lit, and Direct method.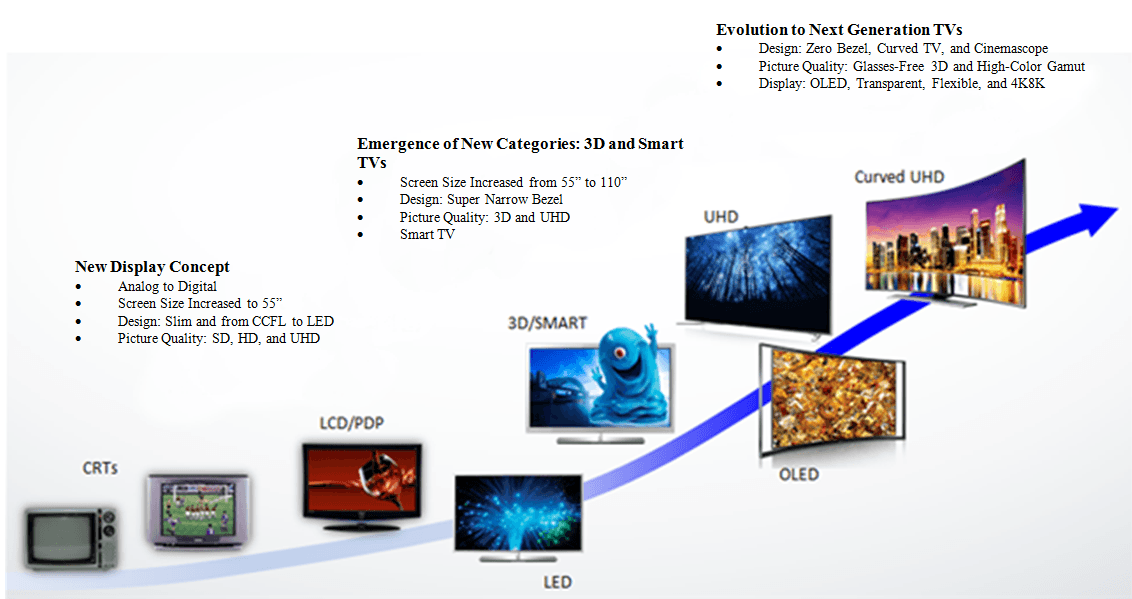 But after LED, OLED is undoubtedly is a revolution as there is no backlighting and it uses just self-lighting pixels, making it astoundingly slim, as far as 1mm deep with deeper blacks and greatest contrasts. And now, OLED TVs are everywhere, providing a great viewing experience and bringing other smart features. And if one thought OLED was all the world of display technology had to witness, here comes the next big rage – Artificial Intelligence. As far as we know, and can predict, LG is set to launch India's first TV with Artificial Intelligence which will change the way we interact with TVs.