Lenovo is a brand that used to be synonymous to laptops but now, after expanding its business to making smartphones, the brand is not falling back in terms of competition with some of the well known and popular fitness band makers. Lenovo's latest offering in terms of fitness bands in the new Lenovo Spectra (HX03F), which is a quite affordable fitness band carrying a price tag of Rs. 2,299. Even by keeping the price low, Lenovo doesn't seem to bottleneck the Spectra, instead the fitness band is packed with quite some unique features to talk about. So today, I will let you know whether you should pick it or not as I talk about it in the Lenovo Spectra Review.
Design and Build
The Lenovo Spectra fitness band is designed like a bracelet and looks quite good. However, it stands out a bit from many other bands with the watch like a look. There are basically two parts of the device- the central module and the straps. You can wear it like a watch using the traditional buckle.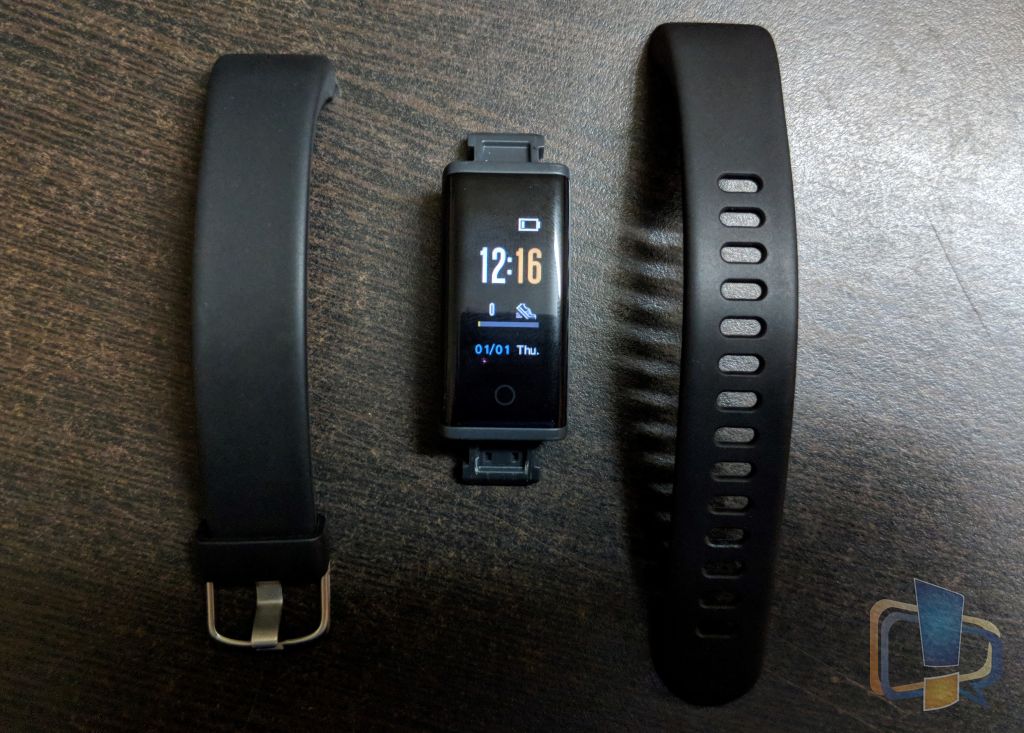 Upon removing the straps from the central module, there is the charging port. The central module consists of mainly two distinct parts- the 2.5D curved display and the optical heart rate sensor. There is a touch sensitive button just below the display for controlling and accessing various features of the device.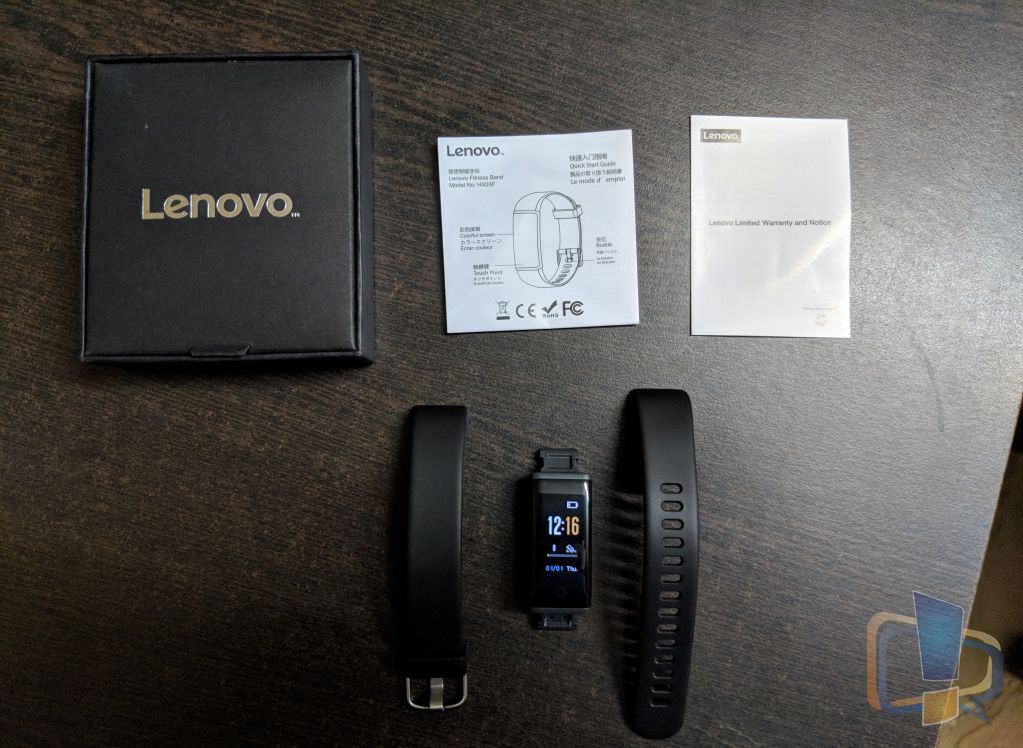 The build quality of Lenovo Spectra is good and at this price, I can bet there are few alternatives to it which may offer better build and durability. The Lenovo Spectra is IP68 certified for water and dust resistance, so I didn't ever have to worry about water splashes or dirt getting on the band. However, it doesn't feel very premium and I guess that can be overlooked a bit, as it comes at a very nominal price. Overall, I'm quite impressed with it.
Setup Process
Lenovo Spectra is easy to set up and is supported by phones running Android or iOS, which is good because there are some really expensive bands which offer to pair with iPhones only. To get started, I just had to download the Lenovo Healthy App (Download for Android or iOS) and add my profile mentioning the name, age, gender, height, weight and set a target weight. It connects via Bluetooth so I just had to turn on the band by pressing the circle button and search the band using the app. Once the app finds it and pairs the device, I could add goal reminder, sedentary reminder and turn on notifications for calls, texts, Emails and notifications from various other apps. The setup process is quite easy and it hardly takes a few minutes to get rolling!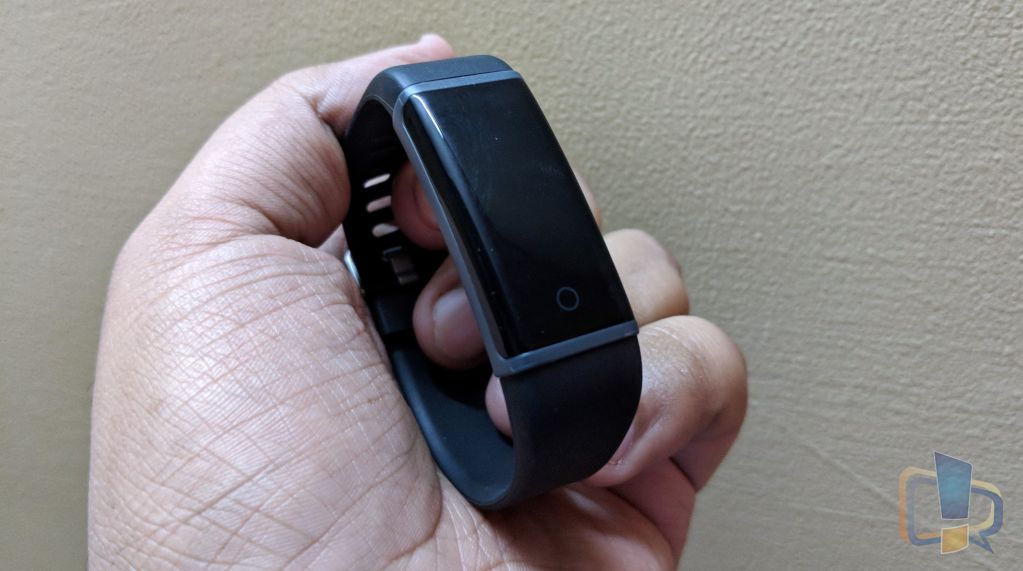 Display and UI
Sporting a 0.96-inch display, the Lenovo Spectra is one of those budget fitness bands in the limelight. The display isn't something really huge, but it offers the freedom from the dull and boring monochrome display, which is quite standard in most bands under this price. However, one downside of the display is the sunlight readability which is not that good at all, and under direct sunlight I had issues reading what's on the screen. This is quite a negative aspect of this band considering the fact that it is a device built for outdoor activities mostly.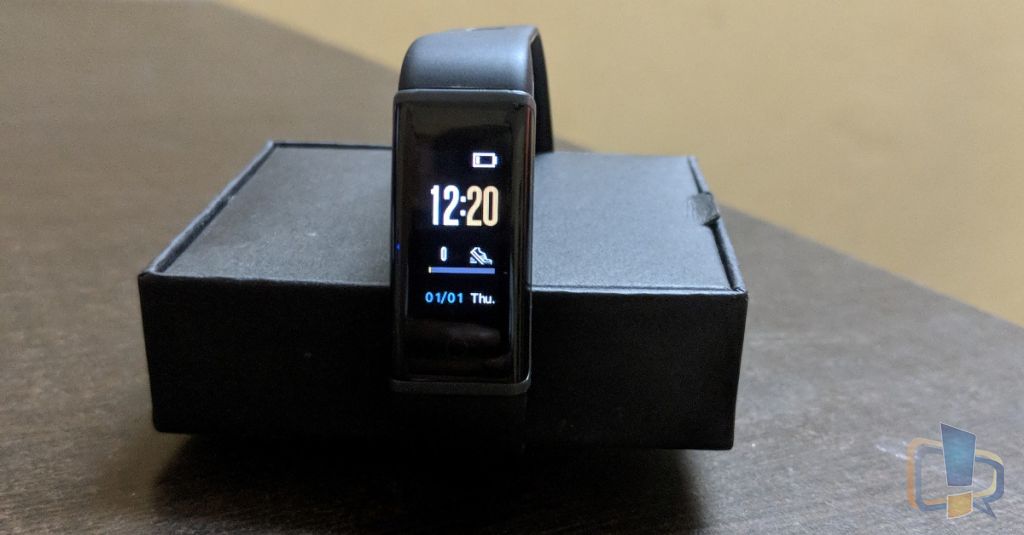 Upon pressing the touch-sensitive button right below the display, I could access features like sports mode, heart rate monitor and find the steps are taken and more. The display is kinda having a 'Love-Hate Relationship' with my review because of two pretty solid grounds in both positive and negative aspects, but again I wouldn't complain much. The UI is good and it is quite intuitive to people who are using a fitness band for the first time.
Features
Lenovo Spectra monitors heart rate continuously and shows detailed record in the app. Smart Notifications Features lets you get notifications about calls, texts, Emails etc. but for some strange reasons the whole message, after it is relayed to the device via Bluetooth is shown vertically. Lenovo, while launching the Spectra said that it tracks the heart rate all the time, in a 15-minute interval. The pedometer works well and precisely count the steps I'm taking, based on which I get see daily reports in the app.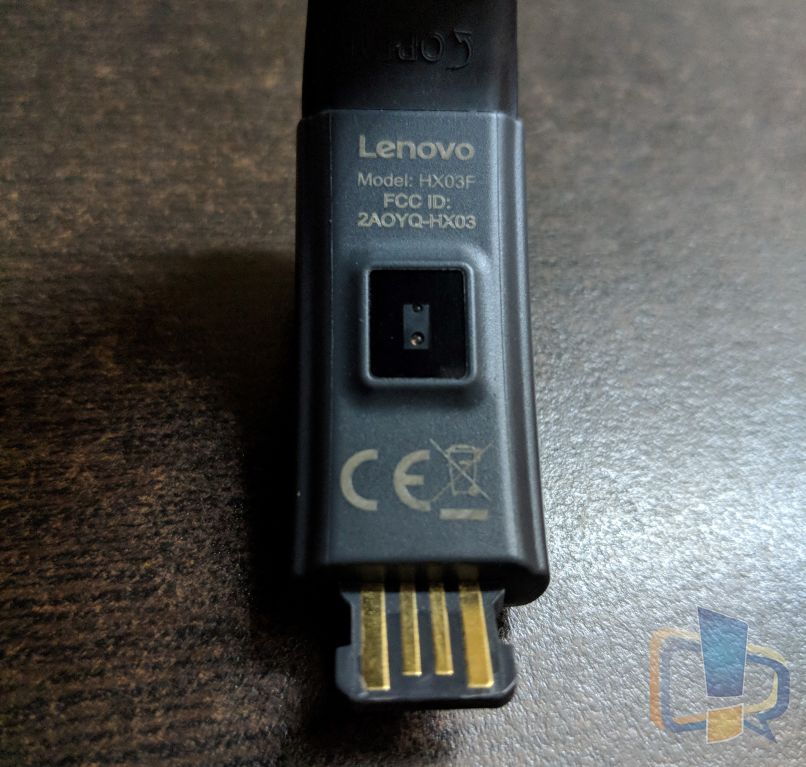 Another distinct feature of the Lenovo Spectra is the sleep tracking. Lenovo Spectra tracks your sleeping pattern and gives you precise details of when you were in a state of deep sleep or light sleep and the what time you woke up. There is also an alarm clock called the 'anti-sleep alarm'- It can be set up using the Lenovo Healthy app. It wakes you up with gentle vibrations so that you never wake up with a shock early morning!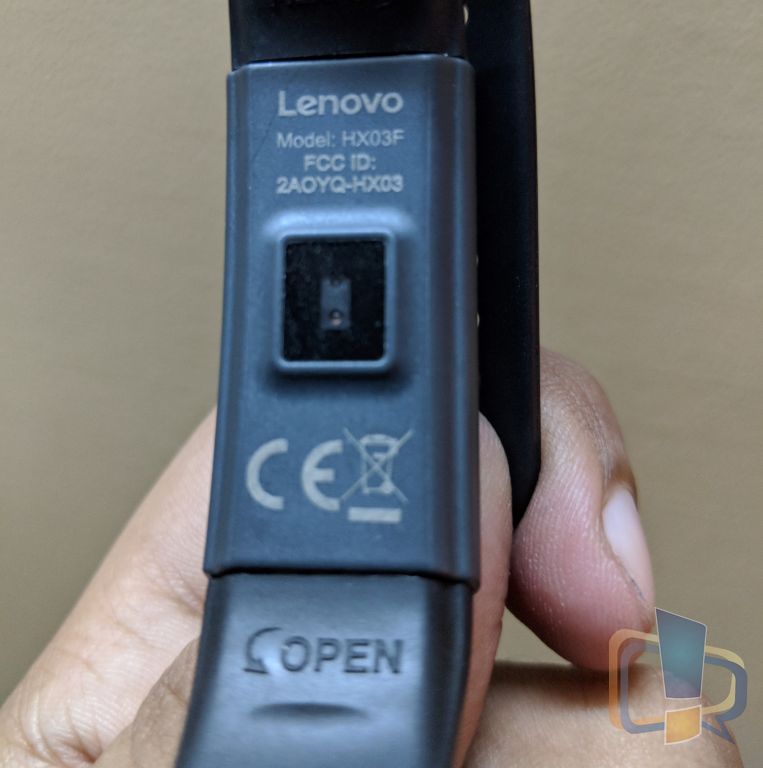 Battery Backup
The Lenovo Spectra sports a 100mAh, which offers 6-7 days of backup easily to a normal user like me, but for some fitness freaks, it can go down to 4-5 days of backup. Charging the band is easier than most of the bands as it comes with a USB male connector at one end of the central module that lets you plug it into any USB port and charge the device easily, anytime, anywhere.
Final Verdict
The Lenovo Spectra is a pretty impressive fitness band priced at just Rs. 2,299. There is a color display, some useful features that can be found in bands worth around double the price. So, if you looking forward to starting a healthy schedule every day and keep a track of your exercise and fitness, this is surely a good buy.