Google Home is out for quite some time, and since the time it has launched in India, people are wondering whether they should grab one or not. Here's the thing – When Google makes a product, you are quite sure that it would work cross-platform and it can, and it will be able to do a ton of things. Like Alexa has "Skills," Google Home has "Actions" and all the smart devices which I have seen in India which are compatible with Alexa, now works with Google Home out of the box and doesn't require activating any "Action" for that. In fact, you can use any "Action" without requiring any manual activation as you need to do in Alexa "Skills".
.@GoogleIndia is launching #GoogleHome and #GoogleHomeMini today.. Very much excited about about the local features on these being launched today along! #MakeGoogleDoIt pic.twitter.com/pzg3YjNjaG

— Ankit Chugh 🌪 (@luckyankit) April 10, 2018
Also, Google Home was launched in India with one million capabilities/Actions, so it's not like that Google Home is anywhere behind.
What Google Home Can Do in India?
1. Google Home doubles as a Music Speaker
Yes, it is. You can use it to play music from Google Play Music, Saavn, and Gaana at present and when the Spotify is launched officially in India, Google Home should start supporting them too. Google Home can work with free and paid accounts both of Saavn and Gaana out of the box and plays random songs from Google Play Music if you don't have the subscription of it.
At present, it's not mandatory to have paid account of any, i.e., Saavn or Gaana, and Google even offers six months of free subscription of Google Play Music when you buy a Google Home or Home Mini. And once you have a Google Home, you may not need to buy another Bluetooth speaker at all. You can pair the Home or Mini with your Phone/PC or any gadget as a Bluetooth speaker.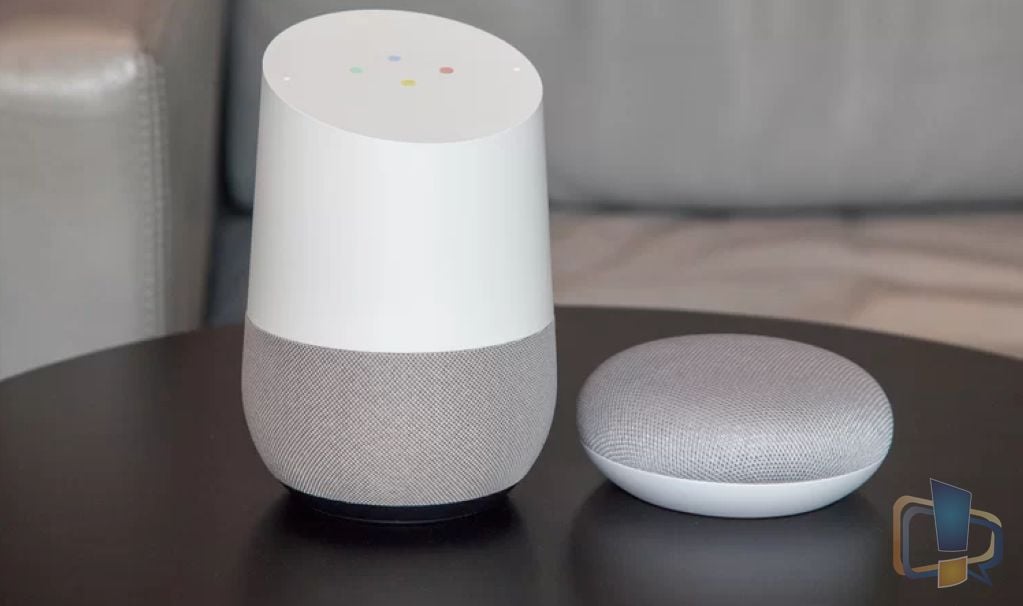 And I must tell you, the sound quality of Google Home is awesome and can be compared to any good quality Bluetooth speaker in the same price range like of Sony. Google Home Mini is also no less and honestly, I underestimated its sound quality, and I found it loud enough for a room when I started using it personally.
2. Power of Google Assistant
With Google Home, you can always enjoy the convenience of getting information or doing tasks, without even touching your phone. As Google Home comes with Assistant, you can just speak to it just like you talk to anyone else. You can ask Google Home to adjust the lighting, adjust the volume of music, provide the weather forecast and much more. In terms of tasks and forecasts, it works great. You can also make it remember your daily routine, and it will do the same, by waking up with an alarm and while you go out to work, I will tell you about the traffic and weather conditions. You should totally check out following tweet thread to know about upcoming features on Google Assistant which were announced at Google I/O 2018:
https://twitter.com/luckyankit/status/993904146817445888
3. Smart Home, made simple
Google Home supports a wide range of smart home products. Be it a doorbell from Nest or Smart plug or Philips Hue lightbulb, Google Home can connect to all, and at your commands, it can control every single smart device inside your house. Like you can just say, 'Dim the light to 50% and change the color to Purple' and Google Home will do that for you. Also, there is an option to set which commands and actions are specific to your voice only. This is because, for many smart home devices, you can keep a default setting that will allow others as well to control those smart devices like lighting.
4. Let the Party Begin
You can create a group with two or more Google Home/Google Home Mini devices across different rooms in your house and play the same music with a single voice command — multi-room audio! With the Guest Mode on, multiple Homes can be the best DJ for your house party. Moreover, if you don't know a song, just say "OK Google, What song it that?" and let the Assistant be your Shazam. If you really like a song, just say "OK Google, I really like that song." The assistant will remember your preference and can play it next time you ask "OK Google, play songs that I like."
5. Travel Planning – Forget about too many tabs and scribbling
If you just ask Home to pull up flight information, you will be notified about flights from one place to another with the relevant information. The same way, you can find out the best restaurants and places you can visit, and get recommendations from Assistant.
6. Set the alarm to your choice of favorite music
You can now set your favorite music as an alarm on Google Home! Assistant will acknowledge a media alarm and prompt for the song|artist|music|station|playlist. Just say, OK Google, set a music alarm at 6 am that plays Beyonce.
7. Don't forget important dates
Google Home can fetch your Calender and pick up dates easily, that are important to you. Also, you can ask it to remind you of specific dates and events.
8. Shopping List
Just before you head out towards the departmental store, be sure to make a list with the help of Google Home. Just ask it to add items to the list, and well, you can just make a list of all the items you need to buy and you would be able to access the list on your smartphone.
9. Endless Canal of Information
Google Home will never fall short of information and facts. This is the field where it is, and it will be better than other similar products because using Google Search is the key to finding perfect answers and it does the job well. You can just ask it about some facts or be a bit specific and ask, 'Tell me an interesting fact about Tesla.' This is not all, you can ask it about sports, current scores, live updates. It can do calculations and provide the result; it can also translate words or phrases in supported languages. Other important tasks it can do includes unit conversion, nutrition data, and dictionary.
10. Listen to any Podcast
Getting your regular information on what is happening around the world by saying is as easy as saying "Ok Google, Listen to the latest episode of Ted Talks." You can Play any Podcast from the Tim Ferriss Show, Freakonomics, Stuff You Should Know, Waking Up with Sam Harris, Stuff You Missed in History Class and more.
11. Know stuff about local businesses around you
Google Home can help you with your daily chores and sundries by surfacing details about local businesses around you. For instance, if you're looking to send out clothes for laundry, try "Ok Google, What is the nearest laundry store." It won't stop there — you can seek other important information to dispatch your laundry by getting information such as "What time do they close?", "What is their number?", etc.
12. Find your phone
There is already a feature called 'Find My Phone' on Android phones, where you can just log into your Google account and make the phone ring. But with Google Home as well, it works perfectly, especially when you have placed the phone somewhere and you can't find it. Just say, "Hey Google, find my phone' and it will make the phone ring, even if the phone is in silent mode. The best thing about the feature is that it works on both Android phones and iPhones.
13. Play shows and videos on any TV
If you have a Chromecast, you can just use Google Home to play any show from Netflix or literally play any video from youtube on your TV. Also making them play, pause, rewind or forward commands are also possible with your voice commands, no remote needed.
14. Routines
This is a great feature, mostly for students or from those who have strict college hours or working hours. You can ask Google Home to turn off the fans while you go out and turn it back on when you get back. Google Home can remember the time you go out and return every day and set the tasks to be done automatically. There are lots of customizations possible using Routines.
15. Helping hand in the kitchen
Let's suppose you want to cook a dish you had a few days ago at some restaurant and you want to make it too. Now, we have already talked about the shopping list feature, using which you have bought all the ingredients. Now, ask Home to help in cooking and it will tell you about how to prepare the ingredients. Once you have prepared the ingredients, you can ask it to tell you the instructions to cook the dish. Right in the middle of cooking, you can know more things like nutrition value or time taken for preparation. Google Home supports recipes from popular cooking related websites. Also, you can play music while cooking as well.
16. Broadcast a message
This feature is great for parents. Using this feature you can ask Google Home to broadcast a message to individual Google Home devices, placed in each room to convey one single message. This is a way to notify children (mostly) that it's time for dinner, or while you want to enjoy a movie with everyone.
17. Google Photos Integration
You can view photos on your TV using Google Home and Photos. You can find and view photos based on place, date, album and things. You can also ask Home to start a slideshow and you can control the slideshow with your voice.
18. Check Train PNR Status
Activate the Train Status bot by saying "check PNR status", Google Home will activate the bot and then you can speak out the PNR number for which the bot will reply immediately with the status of the tickets. Or just say "Ask Indian Train Status to check PNR 4759613424" or "Ask Indian Train Status to recheck the last PNR".
19. Check Cricket Scores
Ask Google Home any kind of query related to Indian cricket and it can answer the most with ease. Ask about the info on latest matches, results, any team and much more. E.g. Ask for "who won the last match of IPL" or "cricket matches today" "what happened in IPL today" or can ask questions related to an ongoing LIVE match. Or you can say Google to tell you about cricket matches or IPL facts. You can even play quiz using it to test your knowledge.
20. Visual Results
For some queries, where a visual result is required, Google home can send the results to your phone. Like if asked for "Rajasthan Royal status", Google Home sent me a visual result i.e. a chart on my phone.
Bundled offers you get upon buying Google Home or Home Mini
10% cashback on HDFC credit card transactions* on  Google Home and Mini till 

31st May.

Enjoy 6 Months of Google Play Music
Enjoy ad-free* music on Gaana (till 31st October 2018)
Play music on Saavn sponsored by Google Home (Till 31st October 2018)
We shall keep updating this article with more information/features as soon as we get to know more once they're released. You should bookmark this article if you've or planning to buy the Google Home or Home Mini.
NEW UPDATES ON GOOGLE HOME AND HOME MINI
UPDATE 1
NEW COMMANDS
21. Listen to audiobooks
You can now hear your favorite books! Choose from a great selection of audiobooks on Google Play, which you can enjoy seamlessly whether you're relaxing at home with Google Home, driving with Android Auto, or on the train with your smartphone. You could start listening on your commute home, and then resume the story later on Google Home. Just ask your Google Assistant "Ok Google, read my audiobook," and it'll pick up right where you left off. You can also try queries such as "Ok Google, stop in 20 minutes" — a great way to set a reading timer just before you doze off!
22. Royal Wedding
Still reminiscing about the Royal Wedding? The Google Assistant can serve up fun facts, teaching royal etiquette and sharing quirky wedding jokes. So if you happen to be a big fan of the Royal family go ahead and ask your Google Assistant or Google Home questions like "Teach me Royal Etiquette," or shore up your knowledge of Royal trivia with "Give me a fact about Royal Weddings."
23. Practice phrases for your next holiday
Heading overseas for the summer and looking to brush up your vocabulary on common phrases? All you have to do is ask your Google Assistant or Google Home — say "Translate 'Where is the nearest ATM' into Spanish," and you'll hear it right on your mobile device or Google Home. Who knows: with a few of these phrases down pat, the locals might actually think you're one of them!
UPDATE 2
NEW COMMANDS
24. No Remote. No Phone. No Hassle
If you have a Google Home and Chromecast, you can now say "Show weather on my kitchen TV" to your Google Home, and the Chromecast will display the answer on TV. Still deciding what to watch on Friday evening and don't want to glare at your phone screen, you can say "Show action movies," and the TV will display a list of action movies that you can browse and watch. Or, just ask the Google Home to help you browse content from YouTube. Say "Ok Google, show me Jimmy Fallon videos," and then go right to the good stuff.
25. Google Home "The Memory Aid"
Personal local search allows users to search for places they have been, or have not been to by asking simple questions like "Show me the museums I have visited in Paris." Looking for that Italian restaurant that you visited last month and want to recommend to someone "Show me the Italian restaurants I have been to last month" Our advances in natural language processing enables us to understand your context and give you the right information.
26. Create a Calendar Invite
Create a calendar event from Google Home. Just say "Hey Google, add an event/appointment to my calendar"; "Hey Google, add 'Doctor appointment' to my calendar at 11 AM on Sunday".
27. Hear a Book Sample
Don't have a title in your library? Now Google Home can share a sample for the book you want to listen on Google Home. Just say "Read The Alchemist."
28. Sweet Dreams
Fall asleep to the sweet sounds of your favorite music or podcast by saying, "Hey Google, set a sleep timer for 30 minutes."
NEW AND POPULAR ACTIONS ON GOOGLE HOME
Did Thanos Kill Me?
Thanos wiped off half of the population…ask Google Home if you survived his wrath!
– Talk to Did Thanos Kill Me
Indian Train Status
Check the PNR status of your Indian railway tickets with Google Home. It can also give you a prediction for confirmations of 'Waitlists' and 'Reservation Against Cancellation'.
– Ask Indian Train Status to check PNR 475-9613424
– Ask Indian Train Status to recheck the last PNR
– Talk to Indian Train Status
FIFA Quiz
Quiz yourself on your knowledge of the Football World Cup, and see how you fare in this interactive, medium-hard difficulty level quiz.
– Ask FIFA Quiz
– I want to talk to FIFA Quiz
– Let me speak to FIFA Quiz
– Speak to FIFA Quiz
– Talk to FIFA Quiz
Harry Potter Trivia for Muggles
Compete with your friends to determine who is more likely to become a witch or a wizard!
– At Harry Potter Trivia for Muggles
– Talk to Harry Potter Trivia for Muggles
Bible Verse of the Day
Listen to the verse of the day from the Bible.
– Talk to Bible Verse of the Day
Yoga Master
Meditate or learn asanas step by step with Google Home.
– Launch Yoga Master
– Speak to Yoga Master
– Talk to Yoga Master
– I want to speak to Yoga Master
History of India
Play a multiple choice trivia quiz on the history of India – test your knowledge and learn new things.
– Talk to History of India