Cenava, or Cenovo? Many of the readers who keep track of mini PCs getting launched may get confused as soon as they read the title. But, well, it's the same brand apparently, which changed its name from Cenovo to Cenava recently. And well, as a fan of mini-PCs, which offer portability and raw power, I decided to grab one from Cenava only. So, I'm going to talk about my experience with the mini PC and let you know whether it's worth your money or not.
Cenava 4K Mini PC Review – Windows 10, 4GB RAM Variant
Design and Build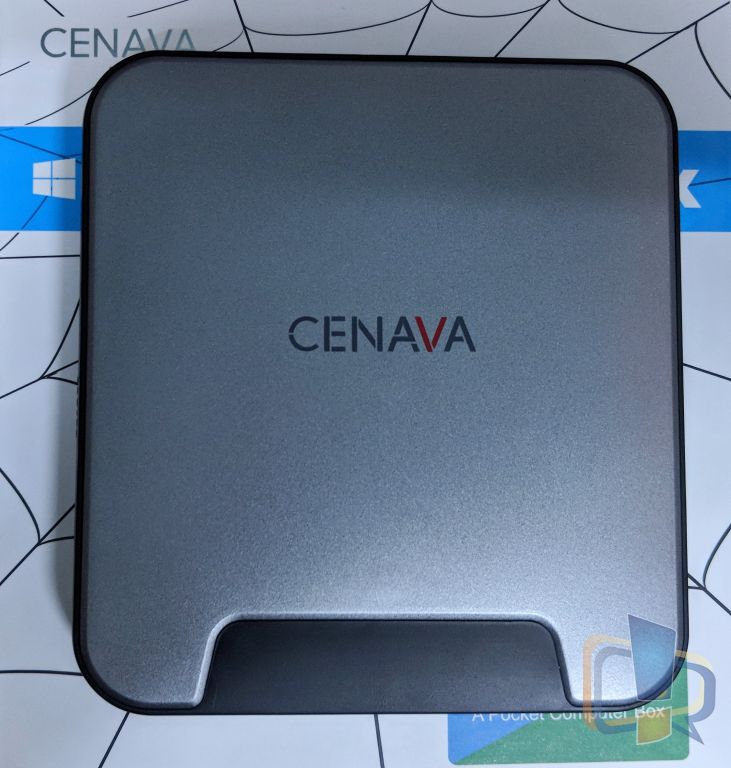 The Cenava Mini PC has a minimal design, but it looks quite stylish with silver color and the black trim around the edges. It is built out entirely from plastic, but despite that, it doesn't feel very cheap and rather gives a metallic feel.

Speaking of ports, it has 3.5mm jack, Ethernet, HDMI, USB OTG and power connector at the back and all these ports are well spaced.

On the side, there are 2 USB ports i.e. USB 2.0 and USB 3.0 with a TF card input slot. All such options provide the user with so much flexibility that he/she could use it for almost any purpose.

At the front, it has a small hole which emits a dim blue light to confirm if the device is powered ON or not. It works only when the PC is ON.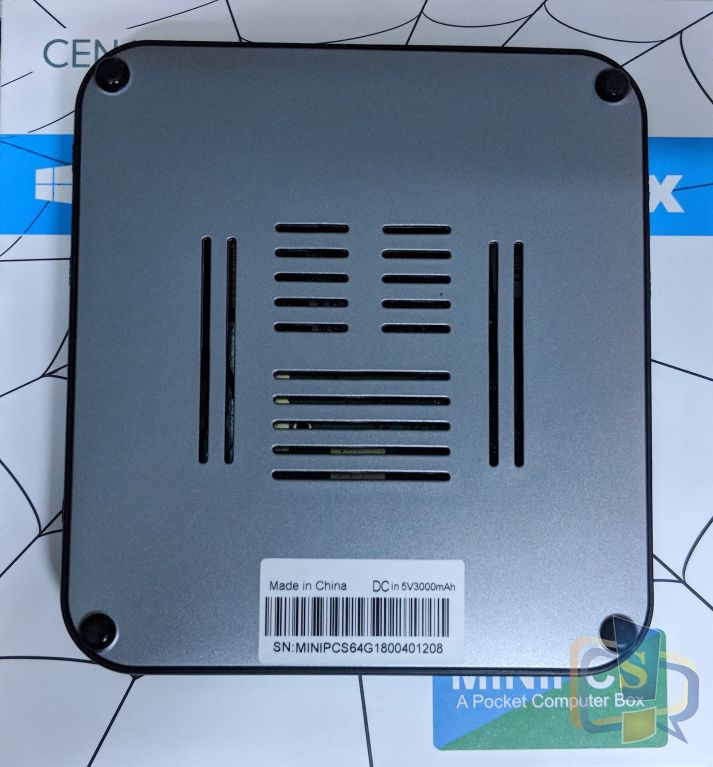 At the bottom, there's nothing much but ventilation slits for airflow. The power adapter should vary as per the country it is being shipped to. Ours was as per Indian version as required and was a 5V, 3A output charger.
When we opened the device, we found a huge heatsink to keep the processor cool as it's a fanless heatsink, hence the size of it was no surprise. And in our regular or loaded usage, we didn't find the CPU temp crossing any moment past 40-55 deg C which is good.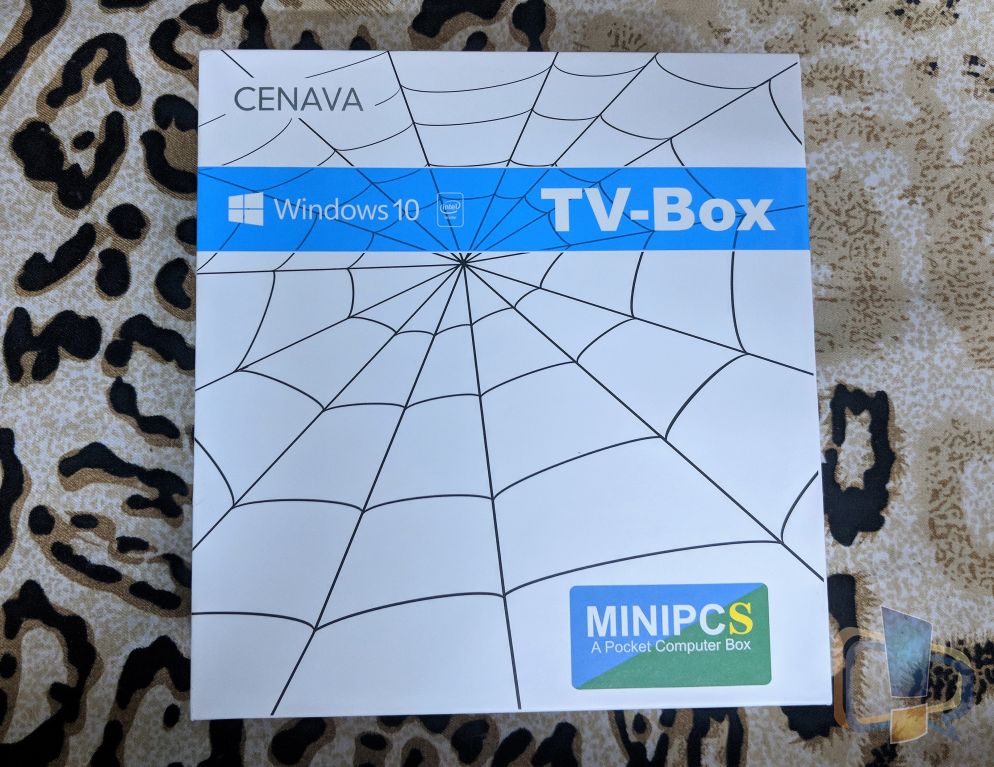 Detailed Specifications of Cenava Mini PC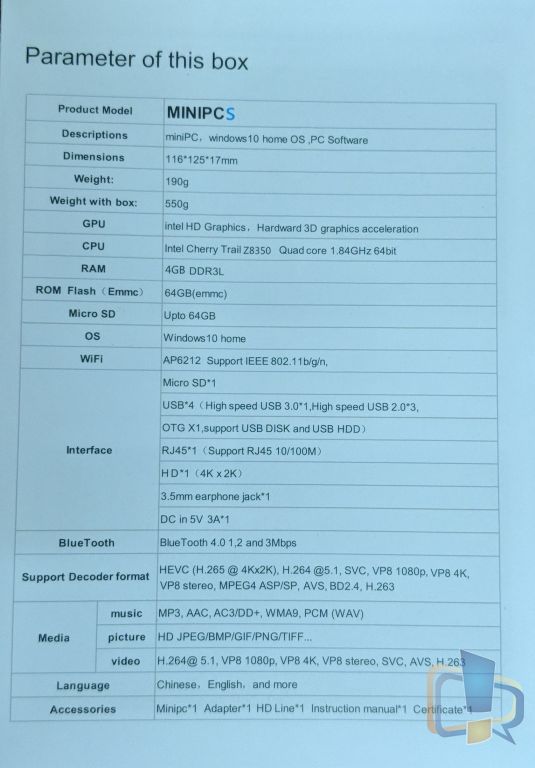 The thing here to be noted is, as per the official specs, it says that the processor is 1.84 GHz while it turned out to be 1.44 GHz. Other than that, all specs matched as the above image. Also, about Windows 10, it has inbuilt Windows 10 Home version. When you first time turn-ON the PC, it starts the basic installation of Windows and asks for Windows 10 key, which is of course not included in the box as it's a budget PC version. Hence, I skipped entering the serial key and went ahead with the setup and when I finally reached the desktop, it magically turned out to be an activated windows 10. I've no idea how it got activated automatically, maybe it is using the volume OEM licensing. Later on, I upgraded the OS to Windows 10 Pro using OEM licensing key which by luck I had one spare since-long for activating the remote desktop feature.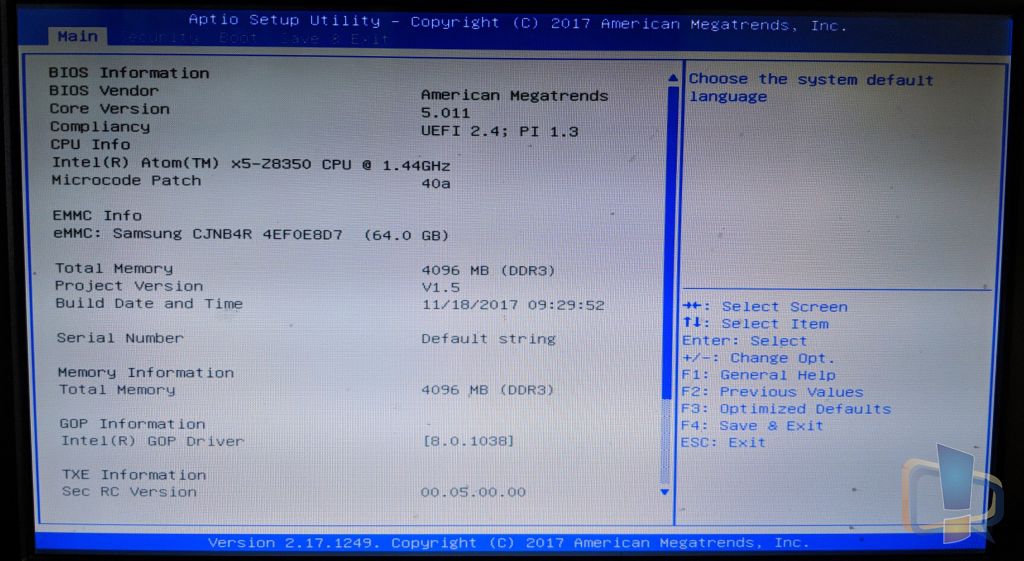 Also, in the box or inside the drives, no drivers were provided by Cenava. Hence, I've taken the recovery image on a USB drive just for remaining future proof if something happened to the OS. I've no intentions to use any unknown software on the PC as I solely purchased this for playing and streaming media content, although I also used it sometimes for running SEO tools as well which worked perfectly since it has Windows OS. Also, I think since the specs are basic, even if you someday format it, Windows 10 would automatically pick the drivers of it upon running windows update after installation.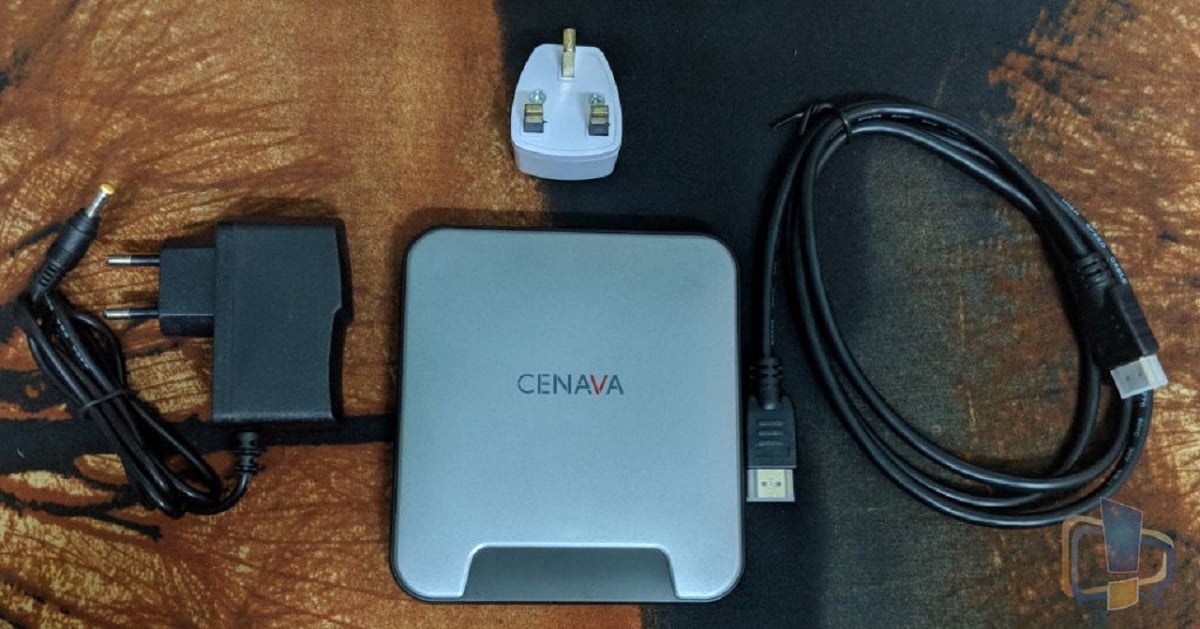 Performance of Cenava Mini PC
Connectivity
Since this Mini PC supports connectivity via Ethernet and Wifi both, interesting thing is that WiFi supports both 2.4 and 5 GHz networks. Having the support of 5 GHz networks helps a lot while streaming as if offers higher data transfer speeds. Or if you have the option to connect it to ethernet, then it's the best. It has the Realtek brand ethernet connector and Broadcom WiFi adapter. I have a connection speed of 25 Mbps at home and the PC was able to utilize the speed at full for both download and upload on WiFi. I never felt it to connect it with Ethernet as streaming worked fine all the time.
Media Playback Performance
Since I bought this mainly to consume media content via Kodi and to access the drive connected to the local network, it worked completely fine speed and performance wise. I installed the latest version of Kodi and tested it thoroughly for the review purpose and following are the observations: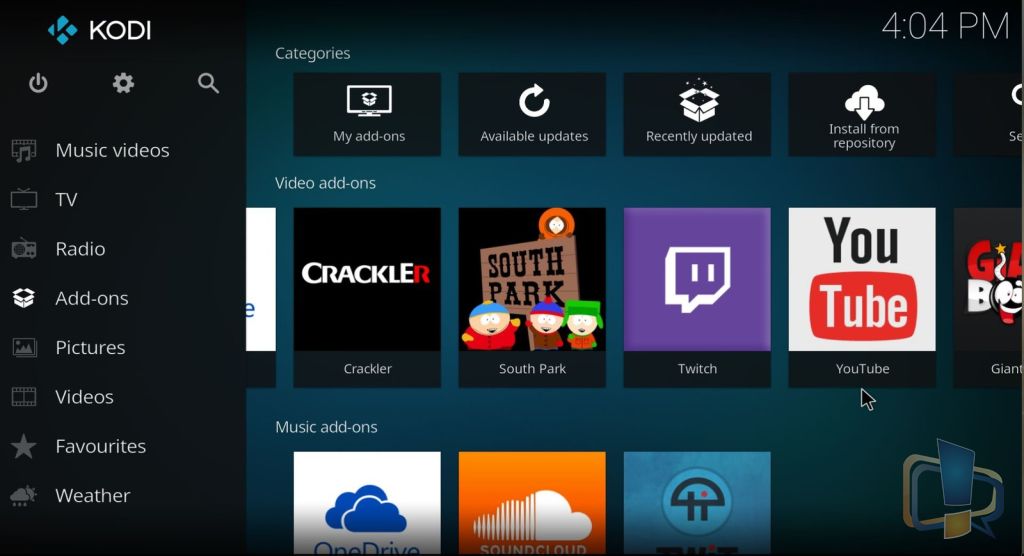 It played 1080p videos of any bitrate without any issues or lag.
Played 720p as well without any issues.
It performed well in playing 4K videos at 30 FPS but the audio lagged for 60 FPS video which is again fine as most videos on 4K content are available at 30 FPS.
The deinterlacing performance was also good and automatic framerate switching also didn't face any issues.
5.1 Audio passthrough worked fine via HDMI with Kodi.
I used Netflix Windows 10 app and it played the videos on HD quality without any issues or lag.
Playing 4K videos from connected 2.5inch USB powered HDD via USB worked fine.
You can connect any Bluetooth enabled device like keyboard or gaming controllers etc for operating the OS or playing games or you can even connect a webcam via USB for video calls via apps like Skype etc.
Gaming Performance
I won't give you any high hopes for gaming as it has an Atom processor. But still, it was able to play Jetpack Joyride and Beach Buggy racing without any issues even at maximum settings.
Power Consumption
Its power consumption is almost negligible that you can leave it running 24×7 like a server. I've been doing same as I remotely access it for running some software and it is running 24×7 since last month without any issues. To give you some figures, it consumes only 2.5W power approx when idle and around 4.2W while streaming video and around 5-7W during full load which is again negligible figures for a PC.
Final Verdict
Cenovo Mini-PC is a well-built device with decent configurations. It can play multiple contents with a breeze and there is hardly any hickup with that. You can also run your geeky mind to make it run with Android and Linux using a bootable USB drive. Just don't rewrite the MBR of windows for making it dual-boot, best is to boot it via USB whenever you need to run any other OS. I let mine run 24×7 and it keep working without getting overheated even at full load for a longer period. It's upon the user for what purpose he/she shall use it but being a portable PC, it can be taken anywhere with negligible space, it becomes an ideal choice for a Mini-PC.