Google has now officially launched the Google Home and Home Mini smart speakers in India. These two smart speakers are the latest of Google's offering under the #MadebyGoogle family of hardware products in India.
Google Home and Home Mini are powered by Google Assistant and are customized for India. As Google Assistant is the core of Google Home or Home Mini, it can help users do many tasks without moving even a finger or it can help to get information and do many more things. The Google Home is priced at Rs. 9,999 and the Home Mini is priced at Rs. 4,499. Both of these products will be available exclusively on Flipkart along with 750 retail stores across the country including Reliance Digital, Croma, Bajaj Electronics, Vijay Sales, Sangeetha, and Poorvika. As of now, Google Home Mini is available in two colours– Chalk and Charcoal – while Google Home will be available in Chalk. Coral will be coming soon.
Speaking at the launch event, Rishi Chandra, VP of Product Management and General Manager of Home Products, Google said; "We are delighted to bring our best-in-class Home products to India. These products have been customized to match the needs of the Indian consumer and you will see that Google Home is truly 'desi'. It understands Indian accents, and will respond to you with uniquely Indian contexts. Another unmatched feature of our product is that the Google Assistant can work across all your devices – giving you a personalized Assistant experience in its truest sense."
Taking inspiration from consumer products commonly found in homes like wine glasses and candles, Google Home is just like an additional home accessory. The top surface has LEDs that light up when Google Home recognizes 'OK Google', so users know when it is listening. It has two microphones that uses neural beam-forming to enable accurate far-field voice recognition. Google has simulated hundreds of thousands of noisy environments and applied machine learning to recognize patterns that allow it to filter and separate speech from noise, hence making voice recognition the best in class.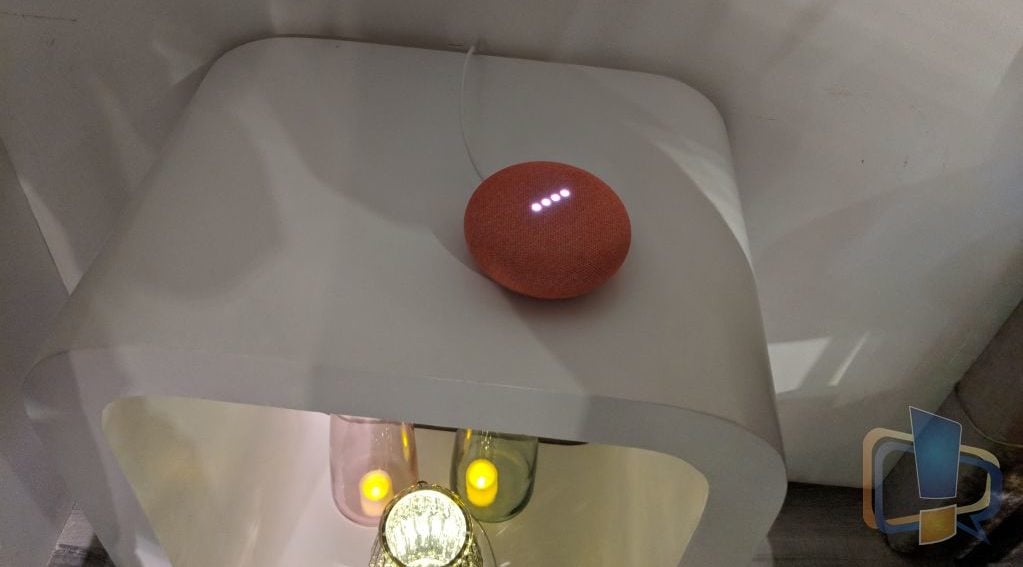 The Google Home Mini is small and can fit anywhere, blend in all kind of environment. It's enclosed in custom fabric. Google has said that despite being transparent, it won't block light and sound. The four LED lights underneath the fabric light up to show you when it hears you or when it's thinking. Mini has far-field mics so it can hear you even when there's music playing or loud noise in the background. Its circular design can project 360-degree sound, with just one speaker.
Google Home can basically help users in many ways. Need answers to any questions? Ask questions, translate phrases, run simple maths calculations and get definitions. Need information? Get the latest news from Times of India, NDTV, Dainik Bhaskar, India Today, Aaj Tak and more. Enjoying music and videos has never been this easy as users just need to tell the Google Home to play the music and it will do the same, using popular music streaming services like Google Play Music (Free subscription for six months), Saavn and Gaana. Google Home or Home Mini can also be paired with a Bluetooth speaker and set it to be the default output for music playback.
Google Home can also help users manage their daily life like pulling up the agenda for the day or providing traffic information to work, or setting an alarm. Also, as up to six people can connect their account to one Google Home, each user can keep their voice profiles saved and accordingly, Google home can provide contextual information.
Google Home can also be used to control smart devices like lights, switches and more, using compatible smart devices from brands like Philips Hue and TP-Link. Chromecast users can also use voice commands to play Netflix, or YouTube on their TV, and binge watch their favorite show.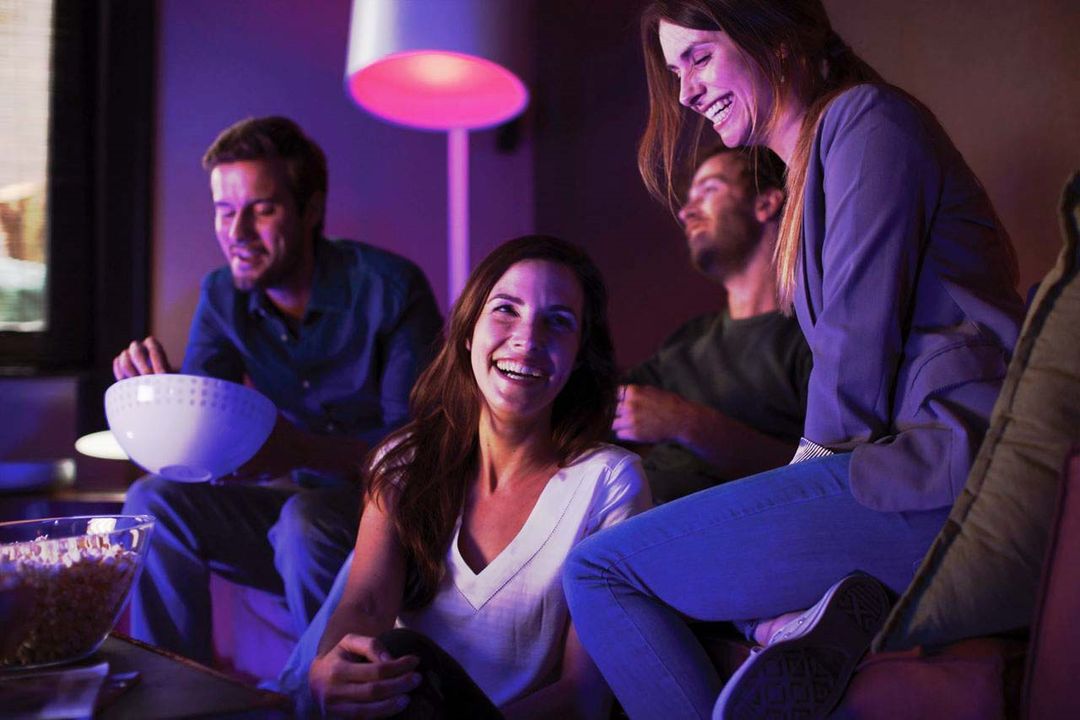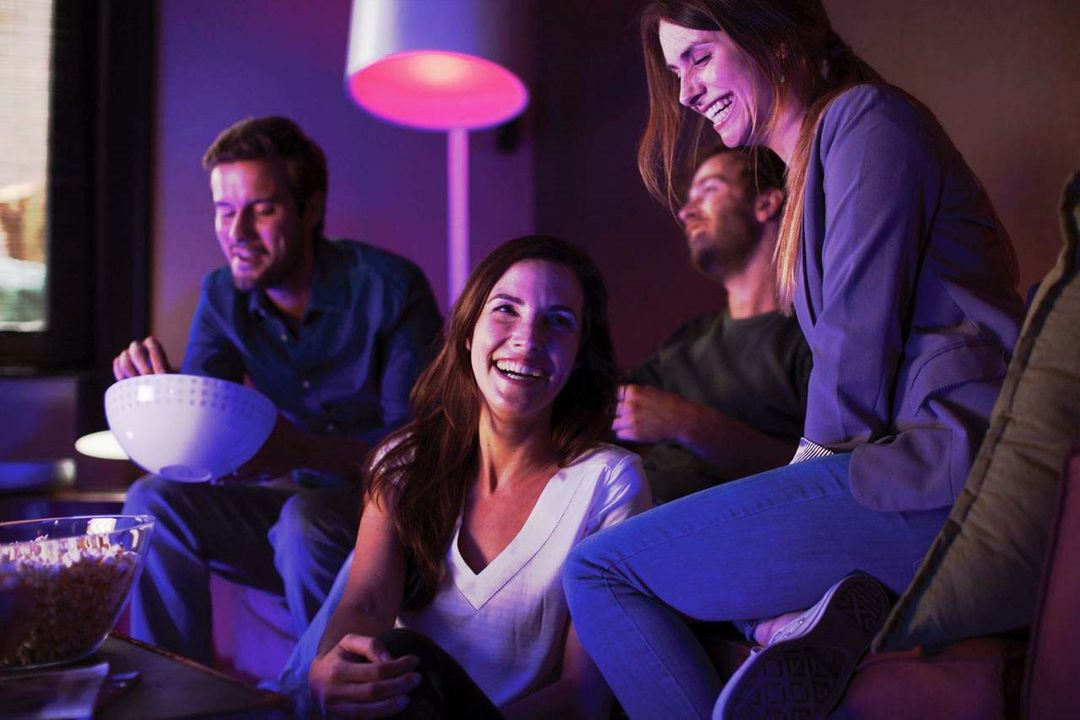 As mentioned earlier, Google Home supports Philips Lighting, and the brand today announced Philips Hue connected lighting system that will work with Google Home devices. Customers in India will be able to use Google Home to control their Philips Hue lights. Google Home will let users not just turn the lights on or off, but users can dim them, and select a light color to create the right ambiance in the room. Like for example, users can simply ask Google Home: "Ok Google dim my dining room lights to 20 percent." And Google Home will do the same or if the user wants a splash of color, users can even ask Google Home to match the color with his favorite team's jerseys.
Commenting on this collaborative effort to improve user experience, Sumit Joshi, Vice Chairman and Managing Director, Philips Lighting India said, "Consumers in India can now enjoy a remarkable and seamless smart home experience, thanks to the collaboration between Philips Hue and Google Home. You can now match your room lights to your favorite sports team's color or dim your lights to feel relaxed in the evening. We are excited to be a part of Google Home's debut in India."
On this special occasion of Google's #MadeByGoogle launch, ACT Fibernet, India's largest fiber-focused wired broadband ISP (Internet Service Provider) also announced its partnership with Google to support its newly launched Google Home smart speakers with high-speed fiber-to-the-home (FTTH) connectivity. As smart and virtual home assistants are becoming an integral part of people's lives, a robust and high-speed internet and Wi-Fi connectivity is required to support it. ACT Fibernet, with its extensive fiber broadband connectivity and future-ready fiber-optic technology, will ensure an uninterrupted and incredible internet experience to all its customers using Google Home devices.
Commenting on this partnership Ravi Karthik , Head of Marketing, Atria Convergence Technologies Ltd, "Google is a brand known to all and we are thrilled to partner with them as Fiber broadband partner for their Google Home series of products. We will work with Google to take this next-gen technology to the homes of our customers providing them with rewarding offers for easy adoption." Suresh Vedula, Head – Google India Consumer Hardware Partnerships added, "We are very happy to partner with ACT Fibernet as we launch Google Home in India. Powered by the smarts and convenience of the Google Assistant, Google Home is the perfect companion for finding answers, getting things done around the house, and controlling your smart devices, all hands-free. Reliable and high-speed Internet connectivity is the bedrock of this experience, which makes ACT Fibernet the perfect partner for helping enable the smart home vision."
On this occasion, ACT Fibernet has also introduced exciting special plans and offers for all its existing and new customers across Bengaluru, Hyderabad, Delhi, and Chennai. Customers subscribing to any of the below-mentioned plans will receive a complimentary Google Home Mini delivered to their doorstep. For the Delhi market, ACT Fibernet has launched a special Platinum promo Plan where customers subscribing to this plan can enjoy 150 Mbps broadband speed at Rs.999 only and get a complimentary Google Home Mini.
These special plans are mentioned below.
Proposal
Plan
Promotional Offer
Hyderabad
ACT GIGA
Complimentary Google Home Mini with every connection
Incredible plan
Get 12 months subscription by paying for 10 months and get Complimentary Google Home mini
A-Max1299
Get 12 months subscription by paying for 11 months, and get Complimentary Google Home Mini
Bangalore
ACT GIGA
Complimentary Google Home Mini with every connection
Incredible plan
Pay for 12 months – Get 2 additional months free, and a complimentary Google Home Mini
Lightning
Pay for 12 months – Get 1 additional month free, and a complimentary Google Home Mini
Chennai
Incredible
Pay for 12 months – Get 2 additional months free, and a complimentary Google Home Mini
Thunder
Pay for 12 months – Get 1 additional month free, and a complimentary Google Home mini
Lightning
Pay for 12 months – Get a complimentary Google Home mini
Delhi
Platinum Promo Plan – 999
Pay for 12 months – Get a complimentary Google Home Mini
This is not all. Google Home uses Machine Learning so as users spend more and more time providing commands, asking questions or getting help from it, it will get smarter and better. Also, Google will be adding more and more features to it and add support for many more tasks. Google has also revealed that Google Home will support Hindi, and it will be done within this year itself.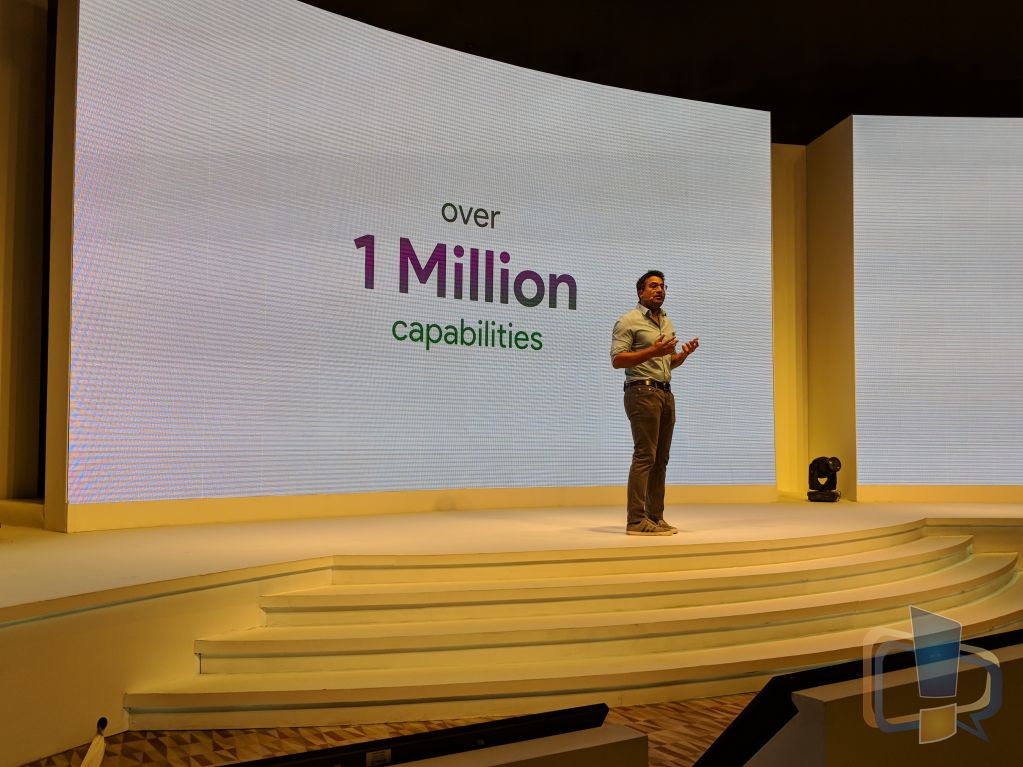 The prices are already mentioned, but with the launch of these two Google Home devices, there are exciting offers, which are mentioned below.
While buying Google Home or Home Mini on Flipkart customers will get a free JioFi router along with special offers on music subscriptions with special offers on the exchange.
Purchases made at Reliance Digital or MyJio stores will provide a free JioFi router with 100GB of high-speed 4G data (worth Rs 2,499).
Select Philips Hue and Croma outlets will offer a Philips Hue and Home Mini combo pack at a special price.
ACT Fibernet retail customers subscribing to 12-month advance rental plans of 90MBPS and above will receive a Home Mini. And above all, users get 10 percent cash back when purchasing using HDFC Bank credit cards.
These offers will be valid until 30th April 2018 and maximum redeemable cashback cannot exceed 10% of MRP.