Dyson, the global technology company and a leading developer of high-performance machines has just entered India by launching some of their latest products. Dyson has officially started India's first Dyson Demo store in DLF Promenade Mall, New Delhi. As per the company, it will invest more than INR 1200 crores in India over the next five years, having received its license for Single Brand Retail Trade in 2017 through the 100% FDI route.
Dyson was founded by Sir James Dyson OM, a British inventor, and entrepreneur, and with the arrival at India, Dyson wants to bring its latest problem-solving technology to Indian consumers. The latest range of products offered by Dyson includes its cord-free vacuum cleaners (Dyson V7 & V8 range), revolutionary hairdryer (Dyson Supersonic™), and its range of intelligent air purifiers (Dyson Pure Cool™ Link). With these products, Dyson wants to solve some of the problems like household cleaning, grooming and ensure clean air.
Speaking at the launch event today, Jake Dyson, Chief Engineer and member of the Dyson Board, said, "We are pleased to bring our latest technology to India. Dyson engineers have spent time undertaking research in homes across India to understand how our technology can help solve problems. We are launching a range of products, using our patented technology, which we believe will bring meaningful benefits." He also added, "Dyson engineers always start with science and technology: we harness this to improve products, make them exciting and pleasurable to use. We encourage our engineers to have a fearless approach to experimentation and failure in order to make discoveries and develop products with levels of performance that no-one has experienced before."
Dyson has opened its first store in New Delhi and is having a plan to open up to 20 stores across the nation. As per the company, the Dyson Demo stores will encourage people to pick up, test, and understand Dyson technology. Also, Dyson experts are available to explain products and provide recommendations based on different lifestyles. Dyson will make its products available through their official website and Dyston has also partnered with Amazon India. For the first time in their history, Dyson has launched concierge in-home services in India, which will offer customers the complete experience of Dyson's revolutionary products in the convenience and comfort of their homes. As of now, the service will be available in Delhi and Gurgaon, and later it will expand to the full Delhi-NCR region, Mumbai, and Bengaluru, later this year.
Which Dyson products are available now in India?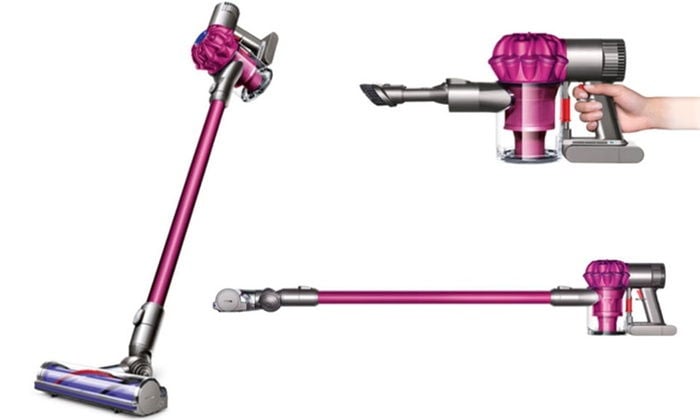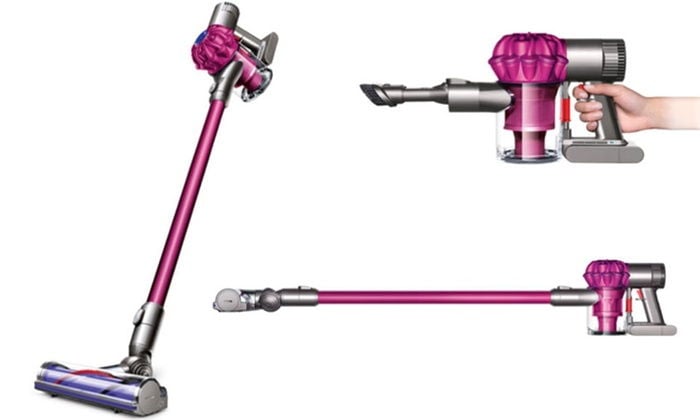 As of now, there are three products. The Dyson V8 cord-free vacuum cleaner doesn't just clean the floor, it can transform between handheld and stick modes to clean down low, up high and everywhere and supports a variety of surfaces like marble floors, carpets, sofas, even the car. The Cord-Free vacuum cleaners are available in three variants – the Dyson V7 Animal, the Dyson V8 Animal+ and the Dyson V8 Absolute+.
The next product is the Dyson Supersonic™ hair dryer is the solution to wet hair and it also doesn't do any kind of harm or bring any adverse effects. The Dyson Supersonic™ hair dryer uses a fast and focused airflow, which ensures quick drying. It is engineered for balance in the hand. It is also very quiet and intelligently controls the temperature to help protect hair from extreme heat damage. It is powered by the patented Dyson digital motor V9, which is Dyson's smallest, lightest, and most advanced digital motor. The Dyson Supersonic™ hair dryer is available in the Iron/ Fuscolorolour combination. There is also a special edition Tan Leather Gift Box Bundle designed by James Dyson.
The third lineup consists of Air purifiers. As per Dyson, Dyson's intelligent Air Purifiers will keep the indoor air clean using Dyson's patented Air Multiplier™ technology and a 360° Glass HEPA filter. As per the company, the purifier captures 99.95% of potentially harmful particles as small as 0.1 microns and eradicating them from the air. There are sensors inside the Air Purifier that automatically detect changes in conditions, and for easy access and control, the Dyson Link App is available for Android and iOS.
To check the pricing of any individual product or variant, you may refer to the price table provided below.
| | |
| --- | --- |
| Product | Price |
| Dyson Pure Cool Link™ Air Purifier (Tower) | Rs. 9,900 |
| Dyson Pure Cool Link™ Air Purifier (Desk) | Rs. 34,900 |
| Dyson V7 Animal™ Cord-Free Vacuum | Rs. 32,400 |
| Dyson V8 Animal+™ Cord-free Vacuum | Rs. 36,400 |
| Dyson V8 Absolute+™ Cord-free Vacuum | Rs. 39,900 |
| Dyson Supersonic™ Hairdryer | Rs. 27,900 |